Pokémon Unite Update Fixes Gengar Hex Bug & Adjusts Ranked Mode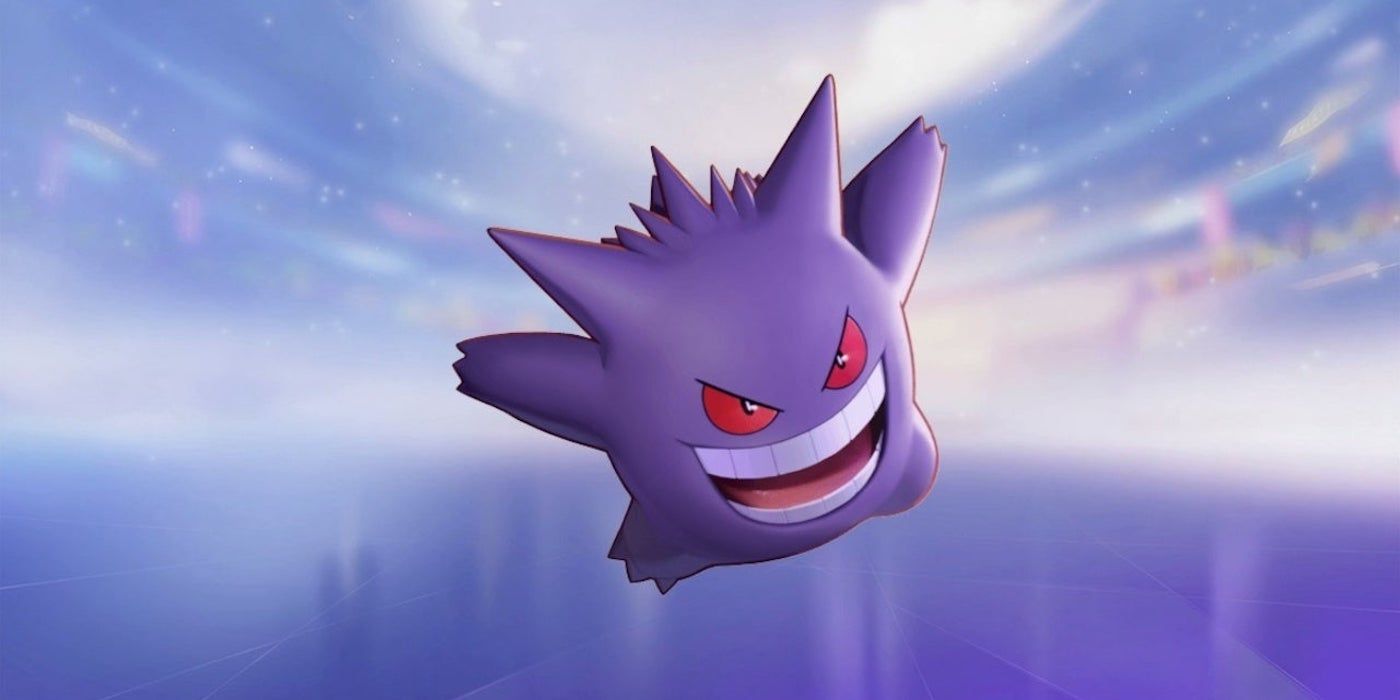 Developer TiMi Studio Group has issued a Pokémon Unite update to fix a prominent bug and adjust the game's ranked game mode. The multiplayer online battle royale title was launched on Nintendo Switch on July 21, and a release on mobile devices is expected to arrive in September. Pokémon Unite allows players to control various Pokémon and battle it out against a rival team.
Although the game released only two weeks ago, developer TiMi Studio Group has already taken steps to provide support to the new game. A patch containing buffs and nerfs was released on August 4, bringing various changes to maintain the game's competitive balance. 14 of the game's 20 available Pokémon were tweaked in this wide-sweeping update, with some changes more drastic than others. Many of Charizard's attacks were made stronger and more effective, while Venusaur received increased damage and reduced cooldowns on multiple attacks. Meanwhile, monsters such as Lucario and Greninja received bug fixes to let them function as intended. Unfortunately, Pokémon Unite's August 4 patch also seems to have introduced a few bugs, with one bug making Gengar's Hex move deal no damage. TiMi Studios quickly apologized for the bug and promised to issue a quick fix.
Related: Pokémon Unite Is Getting A Trial Spectator Mode In Next Update
The official Pokémon Unite Twitter account has announced two bug fixes and adjustments coming to the game in an immediate update. The update will fix Gengar's bugged Hex move, so the attack will hopefully no longer deal no damage under certain conditions. Along with Gengar's attack, Pokémon Unite's ranked mode will also be adjusted so that players gain and lose rank at a different rate. This adjustment is being implemented because players lost Master Rank position much more quickly than TiMi Studio Group intended.
While players have praised Pokémon Unite for its unique gameplay compared to other entries in the franchise, the battle arena title is also being criticized for its heavy use of microtransactions. Players have accused the game of creating a pay-to-win environment through microtransactions, as users are able to purchase in-game items which increase their effectiveness in battle. This effectively means that players who are willing to spend money in the game can easily defeat those who are unwilling to pay, which creates a toxic competitive environment.
Pokémon Unite has only recently been released, but TiMi Studios has shown a dedication to supporting the game through updates and quick patches. Gengar's bugged Hex attack was only allowed to exist for a few days, which is a good sign for TiMi's dedication to supporting the title. Should future bugs be handled with the same speed and efficiency, Pokémon Unite should remain mostly bug-free.
Next: Pokémon Unite Player Survey Acknowledges Pay-To-Win Accusations
Pokémon Unite is available on Nintendo Switch. It is scheduled to be released on mobile devices in September.
Source: Pokémon Unite/Twitter