Rebecca Ferguson Wraps Mission: Impossible 7 Filming With Tom Cruise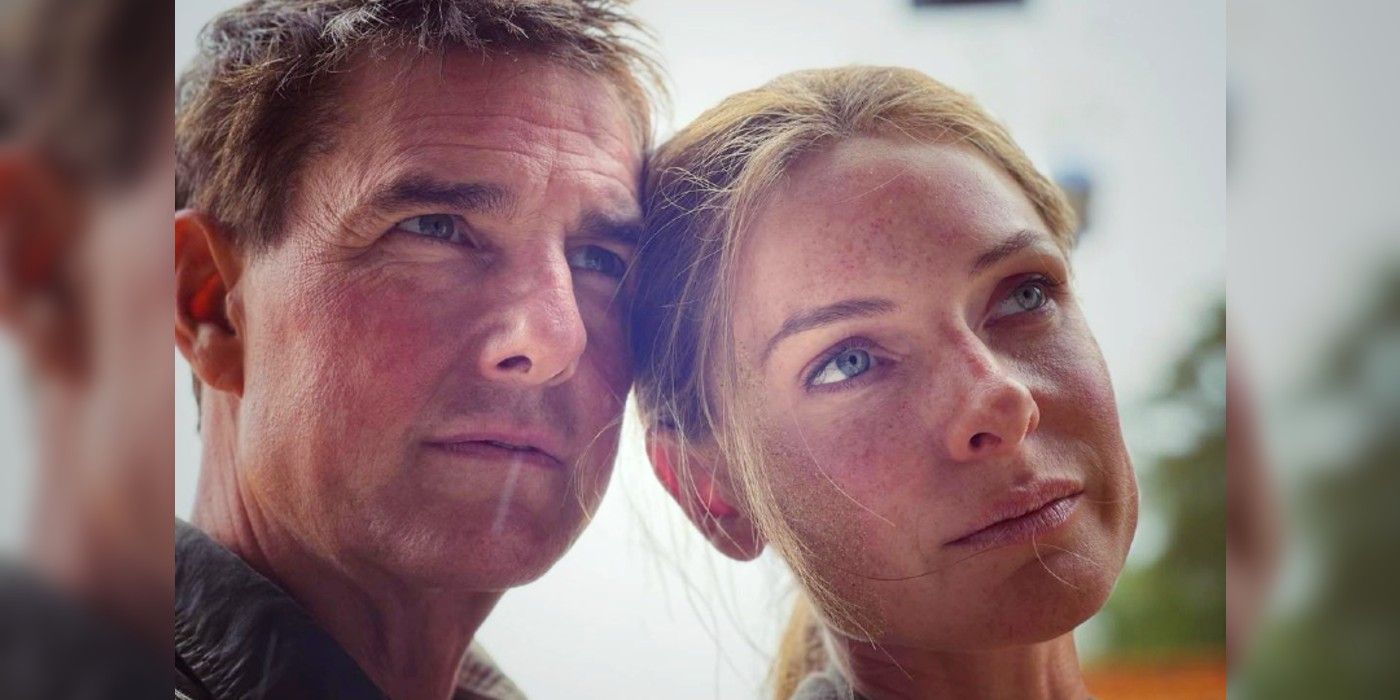 Actress Rebecca Ferguson announced that her time filming with Tom Cruise on Mission: Impossible 7 has come to an end. The seventh movie in the action spy franchise is scheduled to be released on May 27, 2022 by Paramount Pictures, but the Mission: Impossible movies won't stop there. Mission: Impossible 8 is scheduled to be released in July 2023, continuing the thrilling movies for yet another Ethan Hunt mission.
Rebecca Ferguson joined the Mission: Impossible franchise in 2015 on the fifth film, Mission: Impossible – Rogue Nation, at Tom Cruise's request. She received critical acclaim for her role as the MI6 agent, Ilsa Faust. In 2018, she reprised the role in Mission: Impossible – Fallout, and in 2019, it was confirmed that she would return as Ilsa again in the seventh film. Starring alongside her in Mission: Impossible 7 is again Tom Cruise as Ethan Hunt, with Ving Rhames, Henry Czerny, Simon Pegg, Vanessa Kirby, and Frederick Schmidt all reprising their roles from the previous films. Captain America's Hayley Atwell is also set to join the cast. Though production on Mission:Impossible 7 was delayed, it seems they are now getting closer to finishing.
Related: Why Tom Cruise's Mission: Impossible Stunts Keep Getting Crazier
On her Instagram account, Rebecca Ferguson posted an image and caption confirming that she's finished filming her role in Mission: Impossible 7. Alongside a photo of herself and Tom Cruise, which she credited to filmmaker Christopher McQuarrie, Ferguson also thanked her team for 'tolerating' her on set. Check out her post below:
It seems that Cruise and Ferguson have developed a friendship during the filming of the fifth, sixth, and now seventh Mission: Impossible films. Allegedly, Cruise initially asked for Ferguson to join the cast as Ilsa after seeing her performance as Elizabeth Woodville in BBC's The White Queen. Ferguson's performance clearly impressed Cruise, and she's brought the same powerful and determined energy to her portrayal of Ilsa in the Mission: Impossible films. Ferguson's reference to her "wonderfully talented & tolerant team" is indicative of how close-knit the cast and crew are, with "tolerant" implying that her assistants probably had to work very hard to meet expectations for costume, hair, and makeup. As her picture shows, Ferguson's Ilsa looks a little sunburned and fatigued, possibly after a long mission, hinting at the action-packed thrill that's to come. Her update teases that producers may soon complete filming entirely – though, if they don't, fans may be left wondering what happens to Ferguson's character so early on in the film.
Rebecca Ferguson shows no signs of slowing down. After starring in The Greatest Showman as Jenny Lind alongside Hugh Jackman and Michelle Williams, she was also involved in the film adaptation of Stephen King's Doctor Sleep. Further, she is part of the cast of the much-anticipated upcoming science-fiction film, Dune. It is unclear at this time whether Ferguson will return as Ilsa Faust in the currently untitled Mission: Impossible 8. Regardless, her Instagram update teases an action-packed experience for all fans of Mission Impossible to enjoy.
More: Every Mission: Impossible Movie in Chronological Order
Source: Rebecca Ferguson/Instagram