RHOC: Heather Dubrow Confirms Vicki Gunvalson Will Appear In Season 16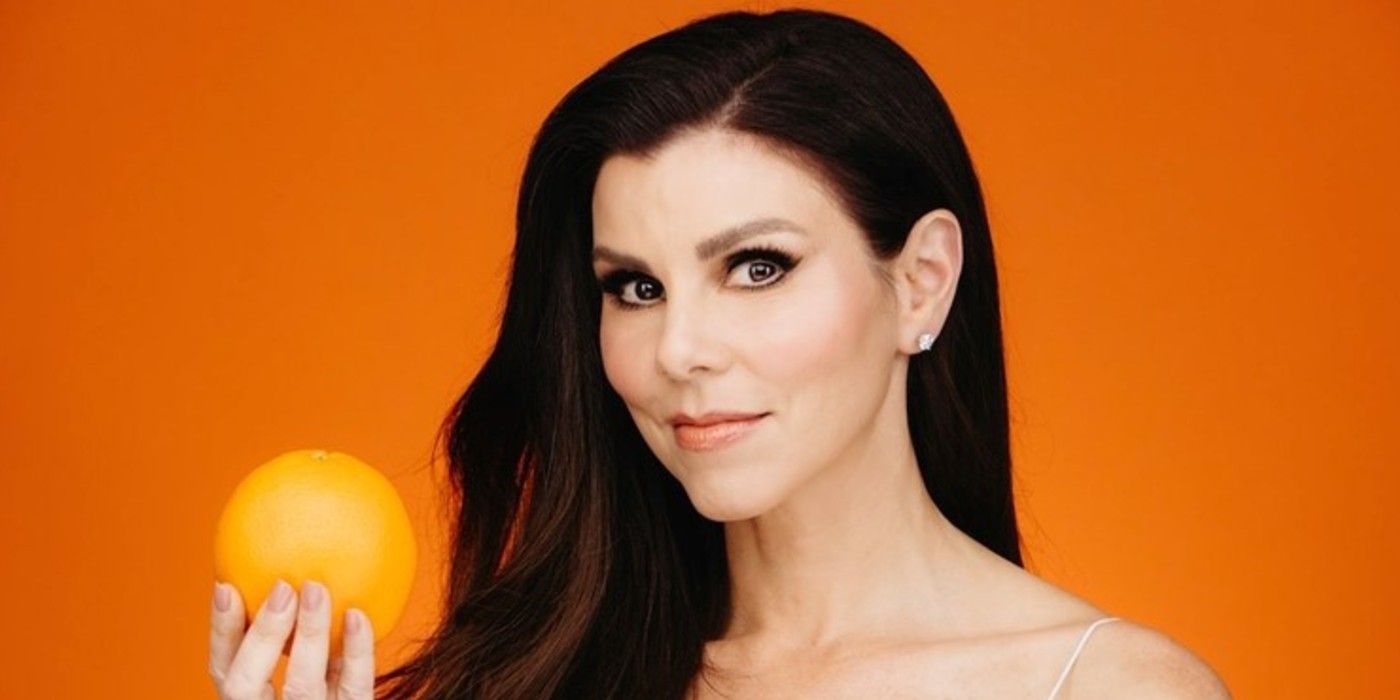 Heather Dubrow only just got her orange back, but she is dropping exciting news about the new season of The Real Housewives of Orange County, revealing that Vicki Gunvalson will make a return to the show on the cast trip. Fans were not impressed with RHOBH season 15, and the network is trying to win back their fan base.
The actress held her orange from 2012 to 2016. The wife of Terry Dubrow decided to leave the franchise after she felt the show was going in a different direction than her life. Shortly after, Vicki and Tamra Judge left the show, leaving fans to wonder what was to become of the series. Last season was a complete snoozefest as fans grew tired of Kelly Dodd's antics. The season's storyline centered around Braunwyn Windham-Burke, and while it was a crazy premise, fans just weren't interested. Bravo decided to axe Kelly, Braunwyn and Elizabeth Lyn Vargas in favor of bringing back fancy pants herself and a few special guests.
Related: RHOBH: Erika Jayne's Ex Tom Girardi Seen At An Assisted Living Facility
Heather made an appearance on Bravo's Chat Room, where she spoke about her return to The Real Housewives of Orange County. She was dressed to the nines with her dark sleek hair sitting pin straight. The fan-favorite shared a bit of tea with hosts Porsha Willams and Gizelle Bryant, saying, "We are about to go on a trip on the show, and it seems as though there may be a little shake-up. A little plot twist is about to happen on this trip." Porsha then chimed in, telling viewers she was going to break it down for them, saying she had cracked the code. Check out the video below, as shared by @realhousewivesfranchise on Instagram:
As Heather spilled the gossip, an air bubble with the hashtag #PlotTwist popped up. Porsha cracked the code, saying there could be an appearance by Vicki, with Gizelle agreeing. Heather remained silent but drank her champagne with a noticeable side-eye. And even though Heather did not 100% confirm the news, it was obvious to fans that Bravo wants the news to be brought up in the chat room so season 16 of The Real Housewives of Orange County can start getting some hype. The network would not tease such a comeback if it wasn't going to turn out to be true. It also felt like Porsha and Gizelle were in on the secret since their reaction and faces seemed to be very theatrical.
The news that not only is Heather returning but possibly Vicki as well has set fans up for an impressive season. It would also make sense that if Vicki makes an appearance, maybe she'll also bring back Tamra too. While this would leave Shannon Beador annoyed, it sure would have fans jumping for joy to see the Tres Amigas back together on The Real Housewives of Orange County.
Next: RHONY: Dorinda Medley Shows Support For Show Amid Uncertainty