RHOP: How Candiace Dillard Has Grown More Skillful Over the Years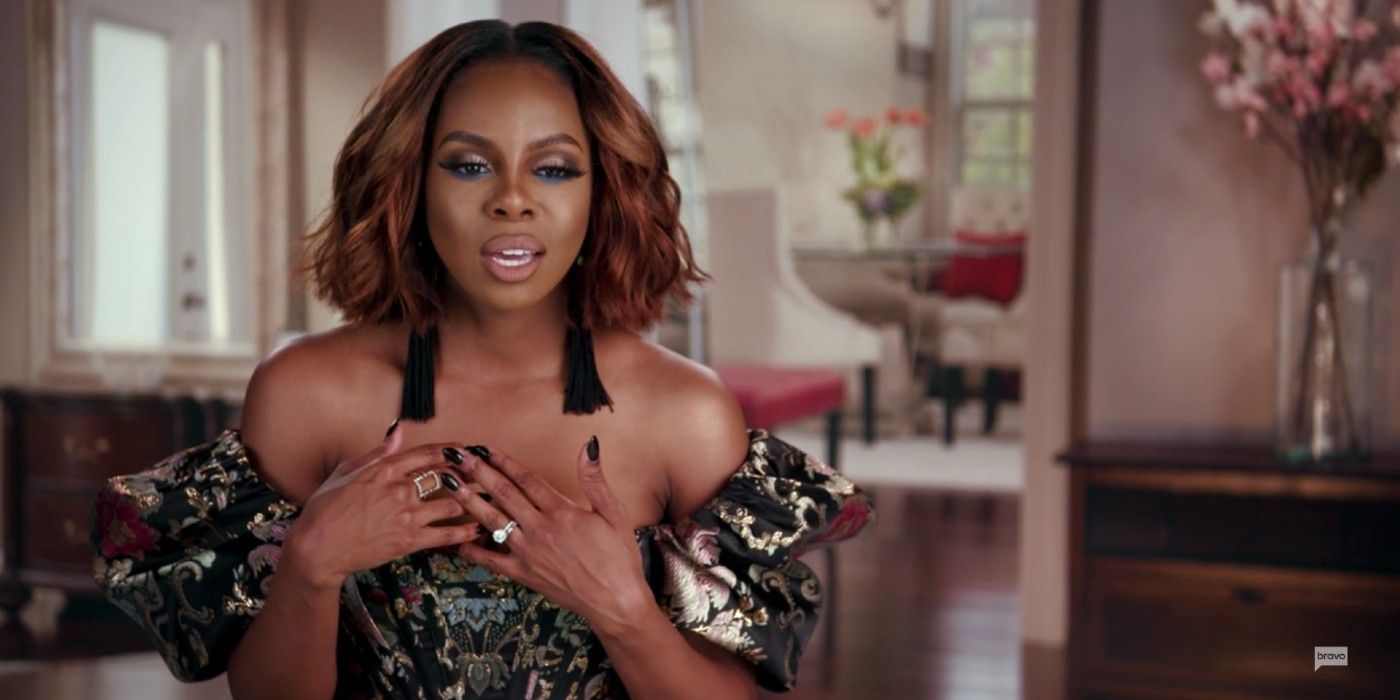 Candiace Dillard joined The Real Housewives of Potomac in 2018 and her personality has evolved from her early days on the show. Audiences got to know Candiace and felt she was a bit of a princess and a diva, as well as one of the most beautiful brides. Candiace is one of the youngest women on the series and has had her fair share of turmoil with fellow cast members. The most infamous beef was definitely the physical altercation between Candiace and the now-former housewife, Monique Samuels. After a season revolving around said incident and Monique's ejection from the franchise, Candiace has worked double-time to move past her trauma and grow as an RHOP star, a woman, and a recording artist.
The efforts to better herself really show. Candiace has debuted a brand-new house, music video, and attitude on RHOP season six. Fans are also seeing her in action as a thriving stepmom for the first time. Rather than centering herself in the drama, Candiace is functioning as the voice of reason. She is even giving Karen Huger and Gizelle Bryant (some of the oldest members of the cast) a quick lesson about civility. Whatever therapy Candiace has gone through has brought her some phenomenal communication skills. She changed following her traumatic indecent with Monique, the resulting death threats from the RHOP fanbase, and some less-than-perfect dynamics with her mother and husband.
Related: RHOP: Why Karen Huger & Candiace Dillard Will Never Be Close Friends
Karen has made some shocking claims. She said Gizelle wished death on her husband. The rest of the cast questioned this. Originally, Ray suggested that Gizelle find a new man before she lost her looks. On the show, Gizelle said of Ray Huger, " he will be buried six feet under before this fades." In an attempt to smooth over the tension and reinforce that these issues stem from the dawn of RHOP time, Candiace remarked, "Karen, a lot of that stuff is old. You have said some really sh**ty things to Karen in the past. Bottom line, take a minute to listen to each other because you both talk over each other and work it out."
While all the ladies concurred, Candiace from RHOP definitively led the way, saying, "this is my request, I think that you are mature enough to take this away from this table. Nothing is ever solved in a group, I stand by that." Gizelle and Karen agreed. Candiace seems to have learned this lesson the hard way after what happened with RHOP's Monique. Candiace continued, "I think at some point during this week you can work it out and fix it, and if you can't walk away from it."
In her interview, Candiace reiterated, "they've been fighting non-stop for so many years, and it's childish. Please stop this incessant fussing." Candiace is stepping up with some serious leadership skills, and fans expect nothing less from "Miss United States." Here's hoping she won't have to chime in too much as things heat up this season on The Real Housewives of Potomac.
Next: RHOP: Everything We Know About Candiace Dillard's Debut Album