RHOSLC: New Trailer Teases Jen Shah's Drama in Upcoming Season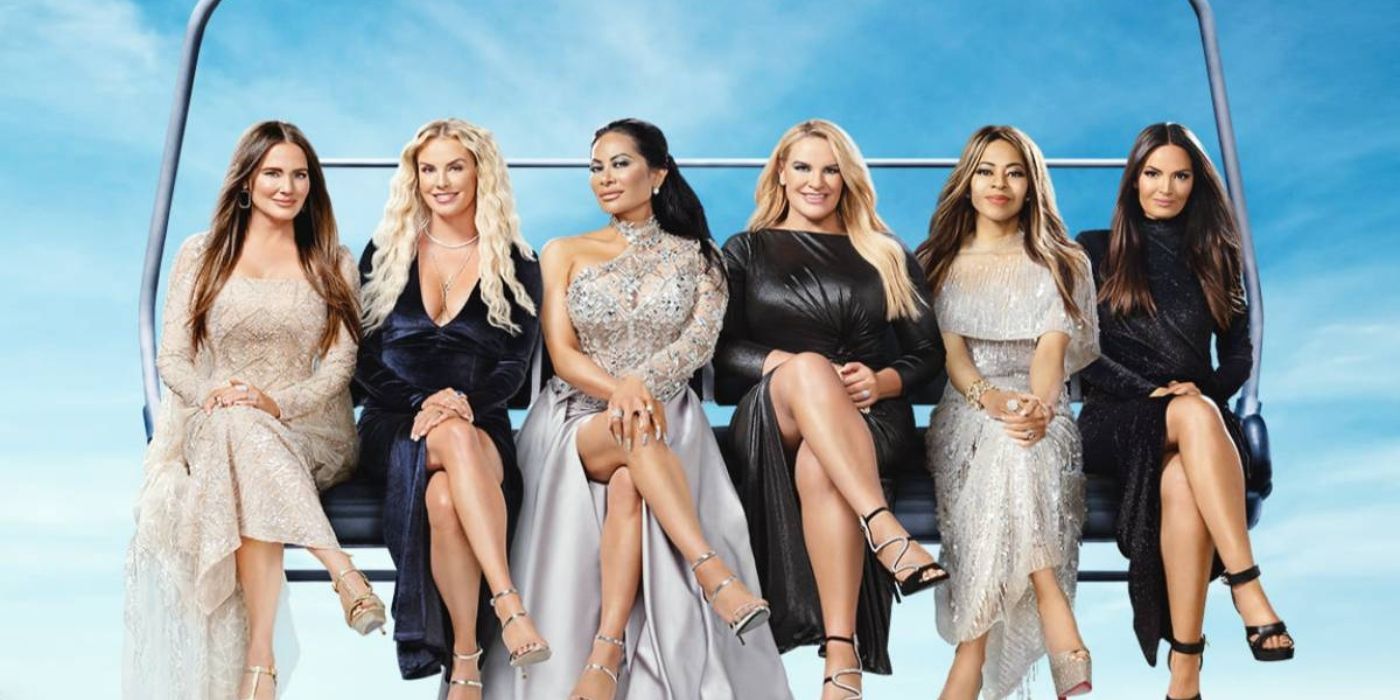 The Real Housewives of Salt Lake City season 2 trailer has just dropped, and Bravo viewers were not disappointed since a huge storyline will be about Jen Shah's legal woes. Fans of the ice queens have been waiting on bated breath for the trailer to be released, and the network did not disappoint. RHOSLC was announced as the newest franchise for Bravo back in 2019 at the very first BravoCon. At the time, most viewers knew Utah as the home to the Mormon religion, not to mention the majestic mountains that offer some amazing skiing.
The exclusive community of women on RHOSLC has become very successful in business. The new housewives, who consisted of Jen, Lisa Barlow, Heather Gay, Meredith Marks, Whitney Rose and Mary Cosby, are no strangers to the Hollywood lifestyle and the A-list celebrities as most of them mingle when the Sundance Film Festival comes to town. Season 1 ended with a bang as some of the women seemed to turn on one another. But for round two, the ladies of fire and ice seemed to have stepped it up a notch.
Related: RHOSLC: What Do The Women Really Pay For Their Ski Bunny Outfits?
Bravo has teased fans for days about the pending release of the RHOSLC season 2 trailer. But, finally, on Friday viewers were given the long-anticipated video they had been so patiently waiting for, as shared by The Church of Housewives on Instagram. The women are throwing down with one major question being raised: did Meredith have something to do with the charges against Jen? The clip also showed Lisa blocking any class from Jen, so it is safe to say that there will be rifts. There is a newcomer, Jennie Nguyen, who looks to be a mini Jen herself when it comes to her explosive attitude. Check out the video below:
But most of the drama will center around Jen and her criminal accusations. She has already been dropped by her law team and been called a sophisticated criminal, and her loyal assistant has agreed to testify against her to save his own skin. The Real Housewives of Salt Lake City fans already know that footage was shot of Jen being arrested since she lied to the film crew to try and make her escape. When Jen's issues first came to light, many Bravo fans wondered if she would participate in the series, but the reality star seems to be keeping her snowflake close.
It would make perfect sense for Jen's actions in the upcoming season to be scrutinized since her court case was just moved to 2022 due to a lack of courtrooms. Jen's outcome looks pretty bleak. And Ronald Richards, who is following the case closely and is a lawyer himself, noted that it would be a disaster if Jen were the only defendant left actually pursuing a court case. The Real Housewives of Salt Lake City season 2 has not been given a premiere date yet.
Next: RHOP: Why Wendy May Overcompensate For Her Husband's Affair Rumors