RuPaul's Drag Race: Alyssa Edwards' 10 Most Memorable Quotes
Known as the Vanessa Williams of drag, Alyssa Edwards has become something of a legend in RuPaul's Drag Race. Competing in drag pageantry before rising to international fame in the fifth season of the show, Alyssa is well remembered for one of the best double-shantay lip-sync battles, her rivalry with Coco Montrese, and a number of memorable quotes and phrases.
RELATED: The South's 10 Most Iconic Queens In RuPaul's Drag Race
Having appeared in the second season of Drag Race All Stars as well, Alyssa has uttered some brilliant one-liners during her screen time. Ranging from life lessons that reflect her experience as a seasoned performer to throwing shade when a competitor threatens her reputation, some of the best Alyssa Edwards quotes have stuck with Drag Race fans to this day.
10

"I Don't Get Cute. I Get Drop Dead Gorgeous."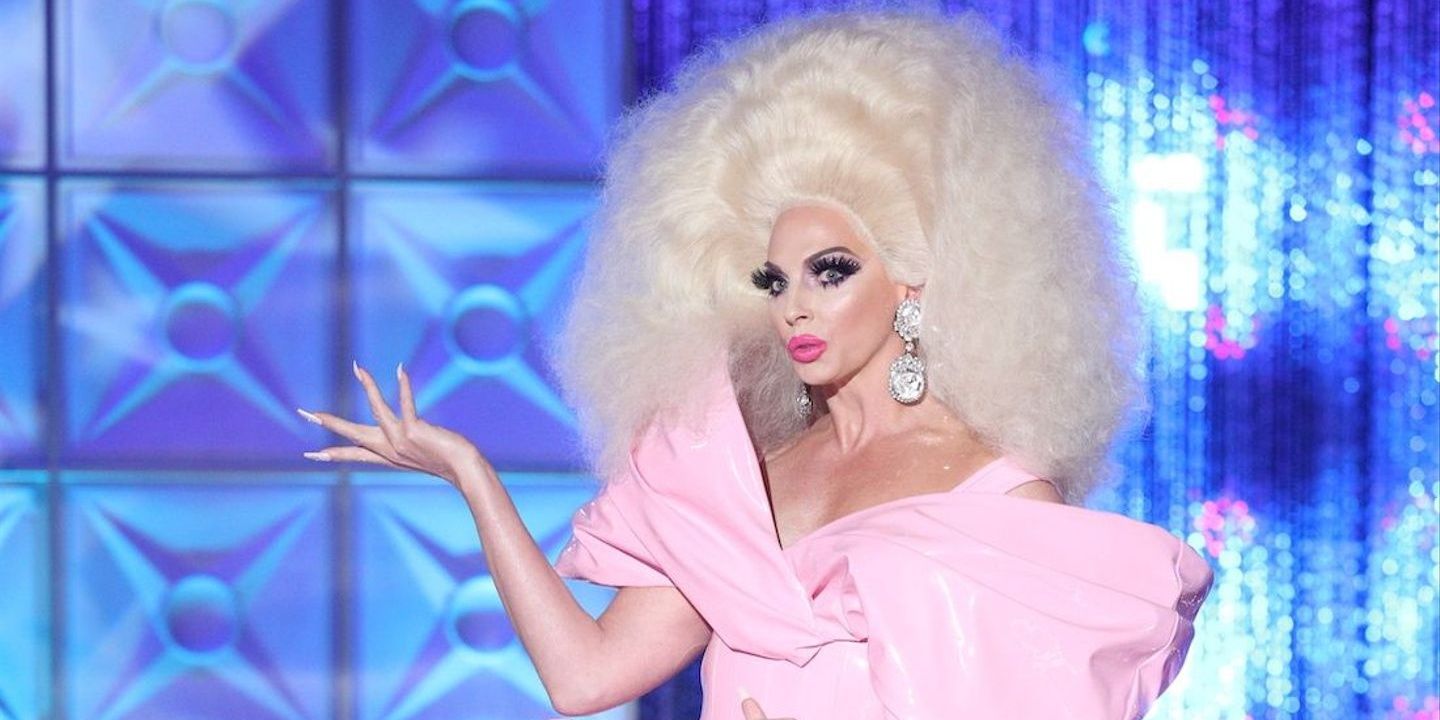 This is easily one of Alyssa Edwards' most frequently used quotes. First spoken in the season 5 episode "Black Swan: Why It Gotta Be Black", it was originally in retaliation to Coco Montrese throwing some shade at her during a mini challenge where the queens "dragged up" some toy dolls.
From the content of the text to the self-assured method in which Alyssa delivered it, the quote was all about self-confidence and believing in a person's talent. While spoken in retaliation, these words are particularly fitting because it was from the episode of Alyssa's only maxi-challenge win. Since it was a dance challenge, professional choreographer Alyssa won it easily and showed the other queens just how "gorgeous" she really was.
9

"Get A Grip, Get A Life, And Get Over It."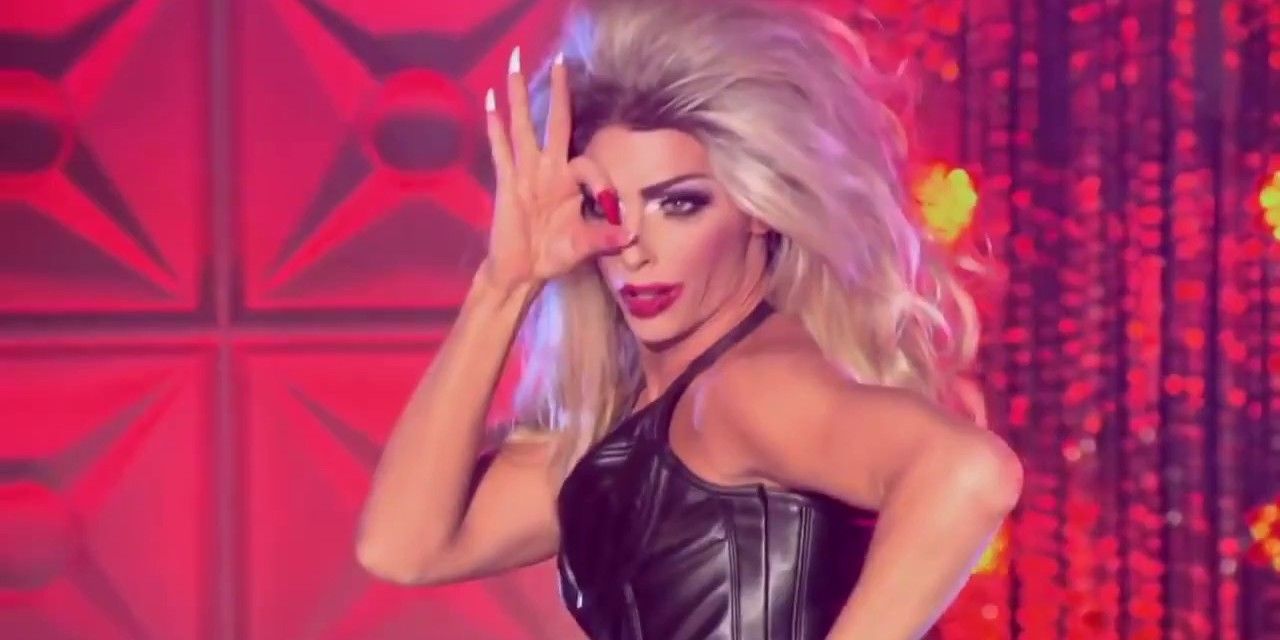 Drag Race Untucked is full of unforgettable moments, and Alyssa could certainly deliver the shade during those behind-the-scenes sessions. But some of these comebacks could also be used as excellent life lessons. "Get a grip, get a life and get over it" is a prime example of Alyssa's blunt teaching style.
Delivered to the other queens in Untucked, Alyssa proceeded to elaborate with "forgive the people that hurt you and forget they existed." With this in mind, this quote remains not only one of Alyssa's and Drag Race's most iconic quotes but also a valuable piece of wisdom that advises the audience to don't dwell on the negative and move on to more important things in life.
8

"Every Woman Has A Secret. Mine Happens To Be A Little Bigger... I'm A Man."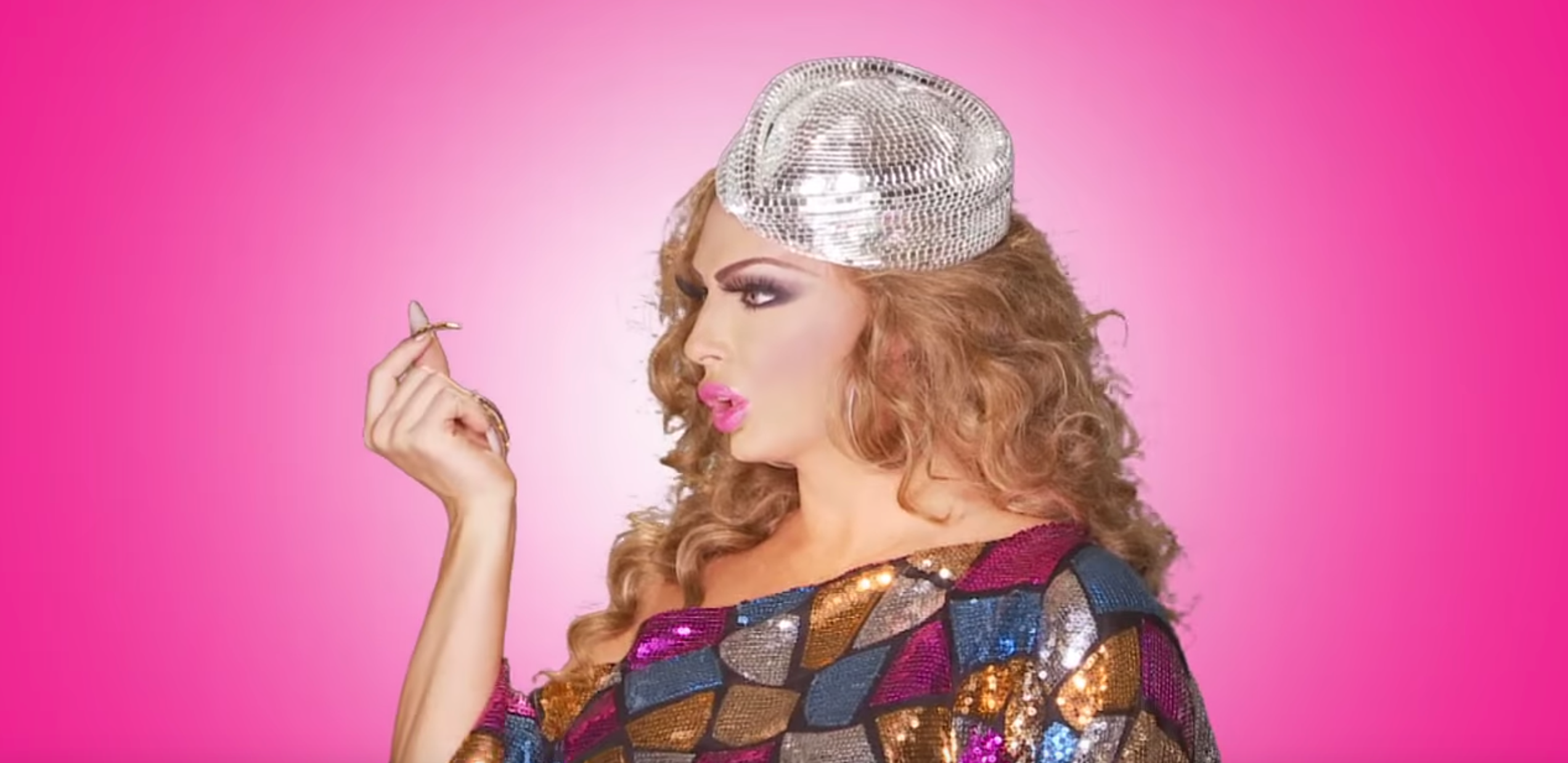 In Drag Race, one maxi challenge that appears in most seasons is a branding campaign and commercial challenge. Over the show, queens have had to promote a number of things, such as their own books, soft drinks, cosmetics, and workout videos, and in season 5, the queens had to create and promote their own fragrances.
RELATED: 10 RuPaul's Drag Race Quotes That Live Rent-Free In Fans' Heads
Alyssa designed and promoted "Alyssa's Secret" in a commercial, which she began with "Every woman has a secret. Mine happens to be a little bigger..." She then utters the latter part of the quote cheekily when talking in the confessional. Although she ultimately was in the bottom two for this challenge, this quote has remained memorable and is very much a summary of drag in general.
7

"Girl, Look How Orange You F***ing Look!"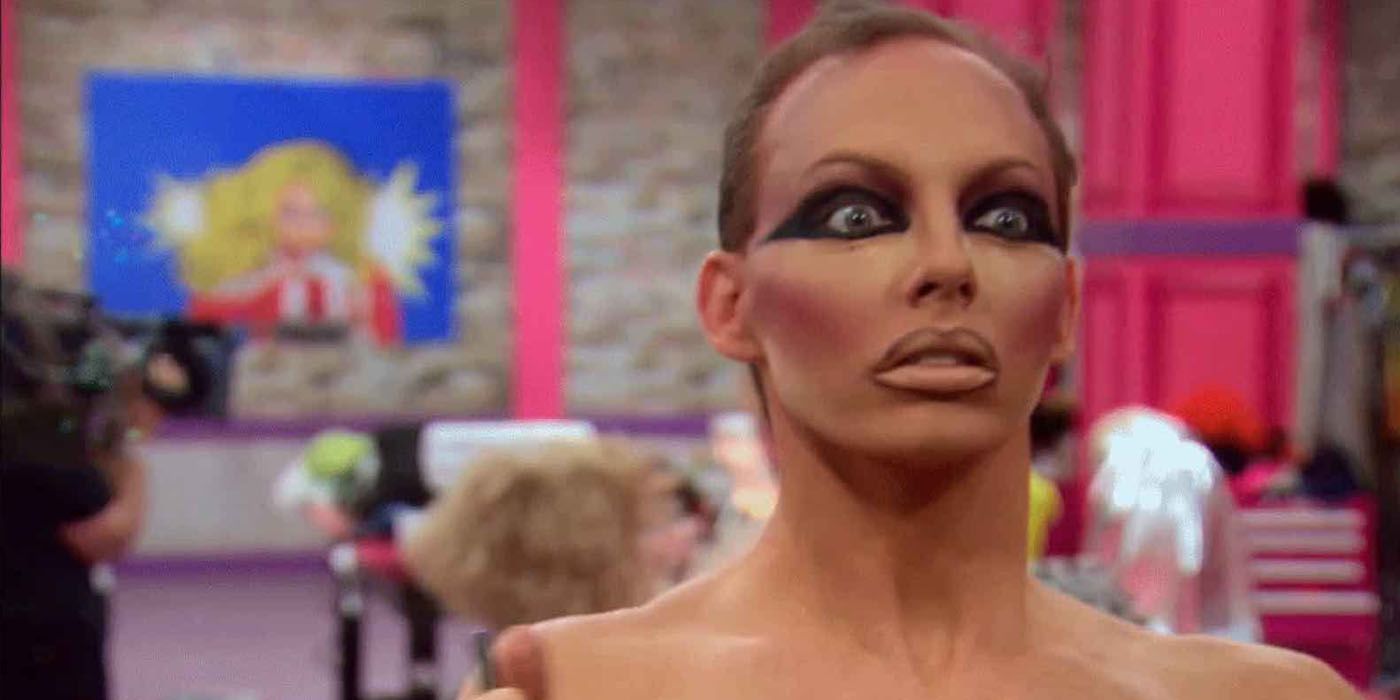 Having started before season 5 even begun filming, the rivalry between Alyssa and fellow pageant queen Coco Montrese is one of the biggest Drag Race beefs in the show. So it was only natural that a lot of shade and insults were thrown at each other. Some of these were rather hilarious, and this particular insult from Alyssa was a dig at Coco's orange makeup. This wasn't the only shade thrown at Coco's makeup (she called it a Dorito fantasy in All Stars 2) but this one is certainly the most memorable and probably one of the funniest insults in Drag Race.
6

"...Back Rolls?"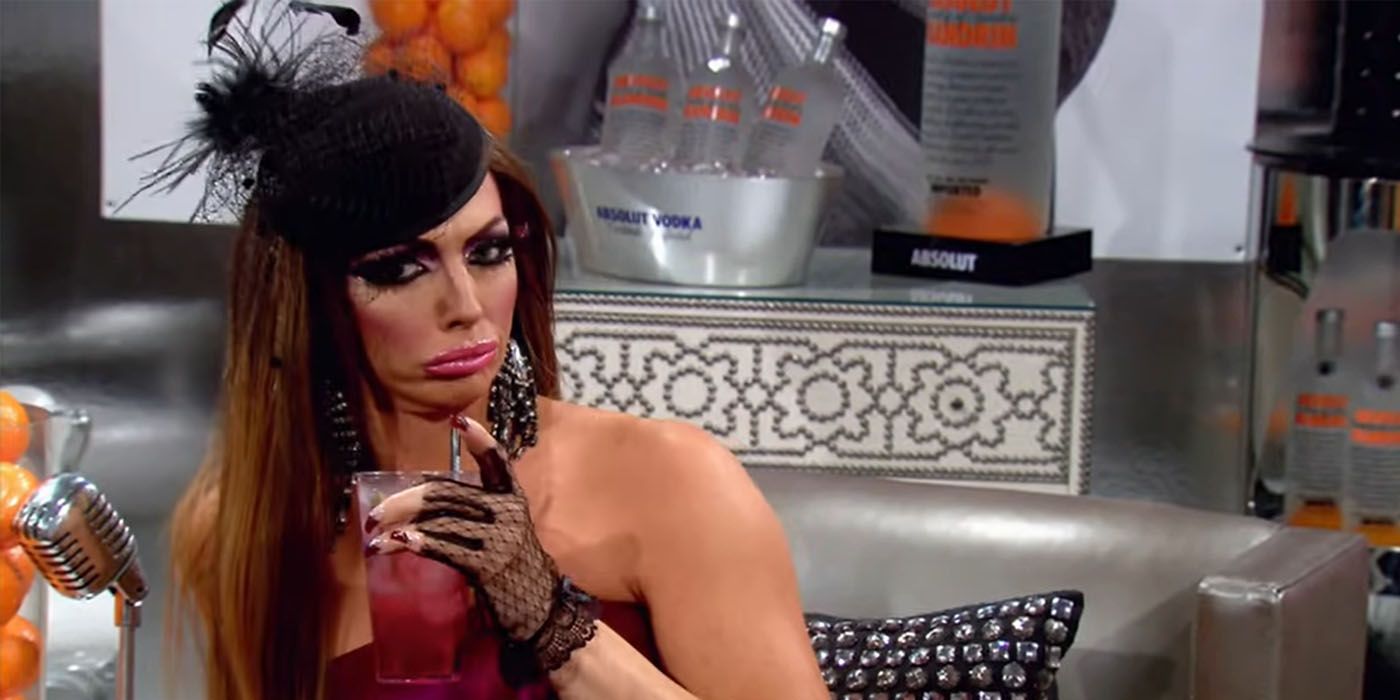 Coco Montrese wasn't Alyssa's only feuding partner in season 5. Jade Jolie and Alyssa had a notable heated exchange during one Untucked episode, with Alyssa eventually commenting that she could judge the younger queen on her makeup and lack of talent.
Jade fought back by insulting Alyssa's figure and insisted she had rolls of extra weight all over her including her back. Alyssa's reaction, a surprised "...Back rolls?" in the confessional, is one of the most iconic Untucked moments in the series. This moment is also what many Drag Race watchers remember Jade Jolie for, who was never the most memorable contestant on the show, especially when compared to Alyssa.
5

"Reading You Is Like Reading A Walt Disney Book. It's Simply Too Easy."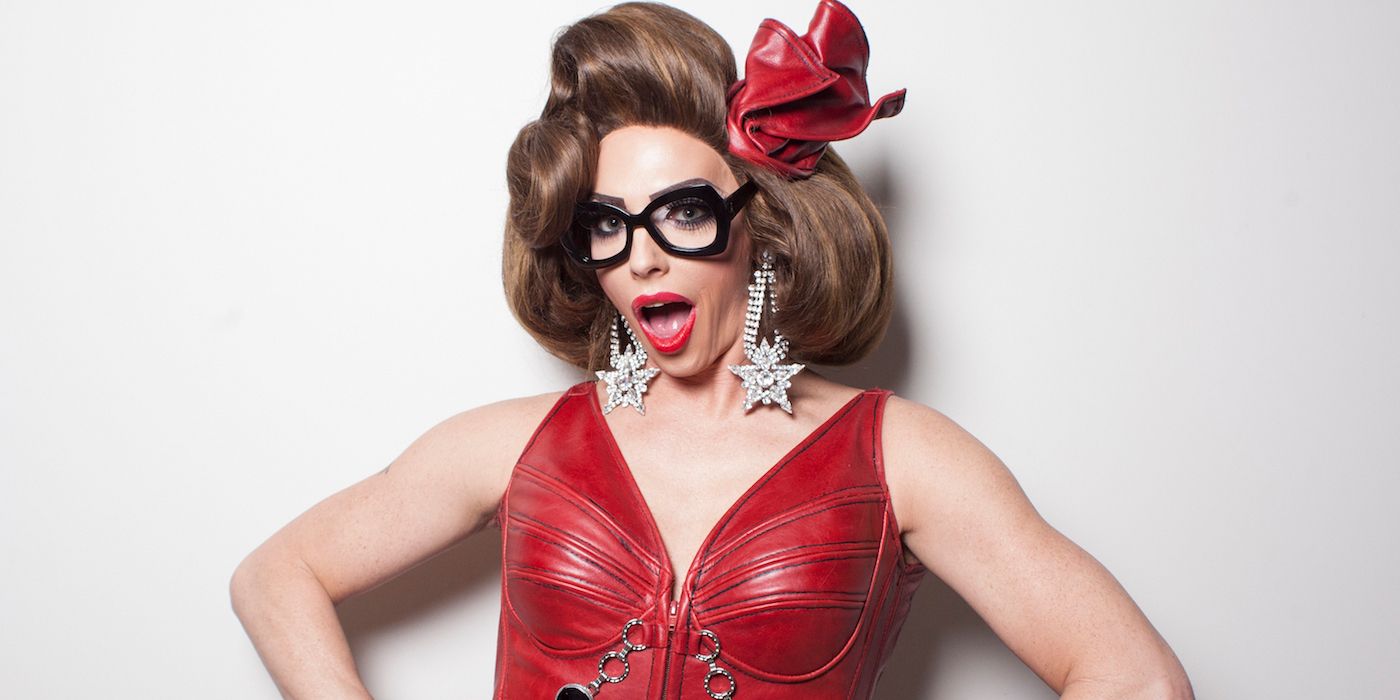 'Reading is Fundamental' is one of the best mini challenges in Drag Race. This is a chance for the queens to wear a big pair of novelty glasses and "read" their fellow contestants by throwing shade at them. When it was Alyssa's turn to read, she turned to contestant Ivy Winters and compared her to reading a Disney book. Although Alyssa wasn't the best queen when it came to the show's comedy challenges, Alyssa was excellent at comebacks and shade, and this moment of reading was one of her finest comedic moments which was deliberately funny.
4

"What The Hell Are You Squirping Like A Chirping Like A Bird Outside The Window?"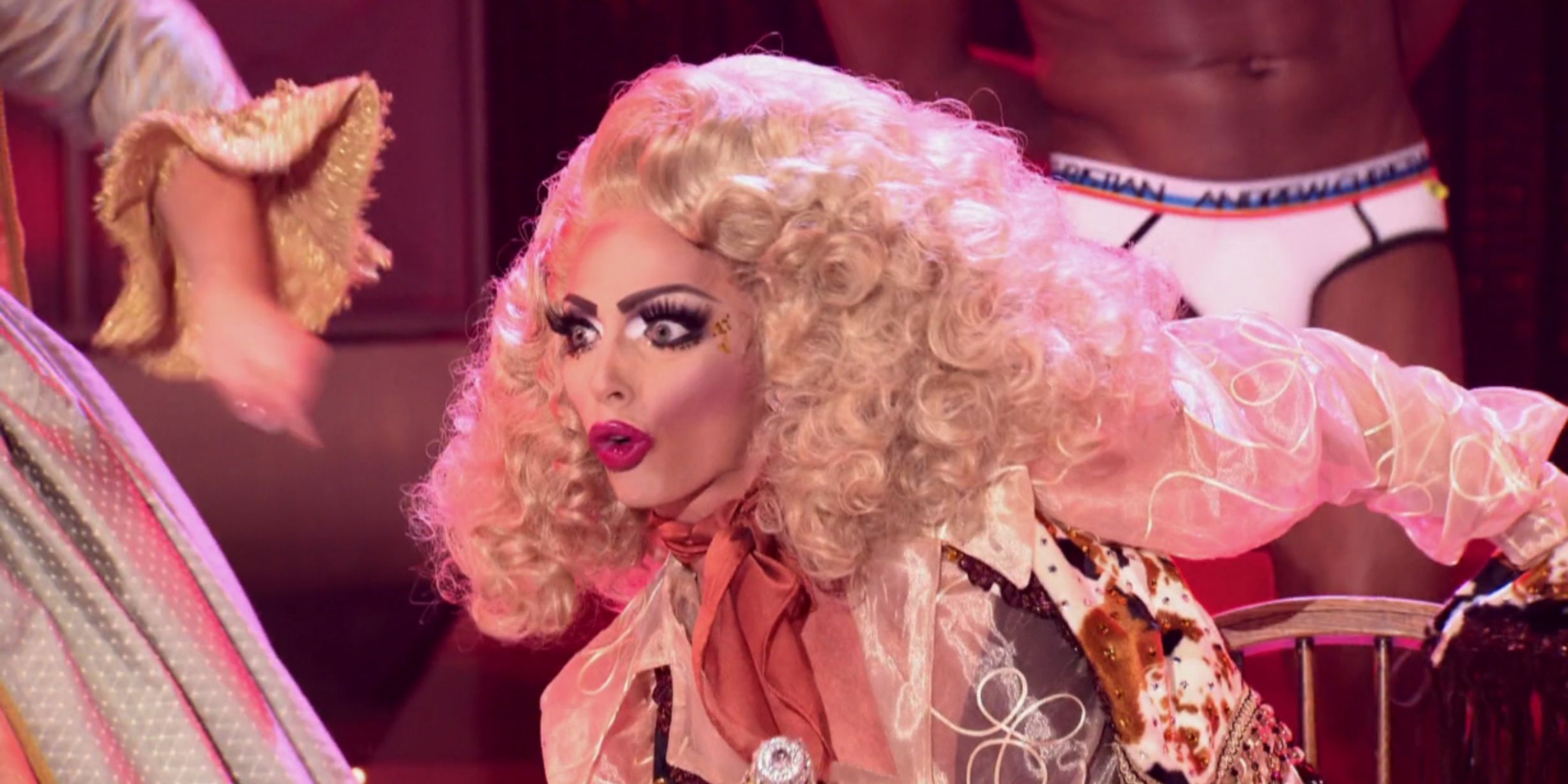 This slight tongue twister of a quote was another piece of shade thrown at rival Coco, only in this instance, it was less argumentative and more of a comment that ended up providing laughs for Drag Race fans. During Untucked, Coco and Alyssa were demonstrating how to have an orgasm. Coco's turn was extremely odd yet hilarious, so much so that a stunned Alyssa responded to it with the above quote. It's one of Alyssa's best quotes because it's honest yet entertaining, and delivered in pure Alyssa Edwards fashion.
3

"Rigga Morris, Girl. It Was Rigga Morris!"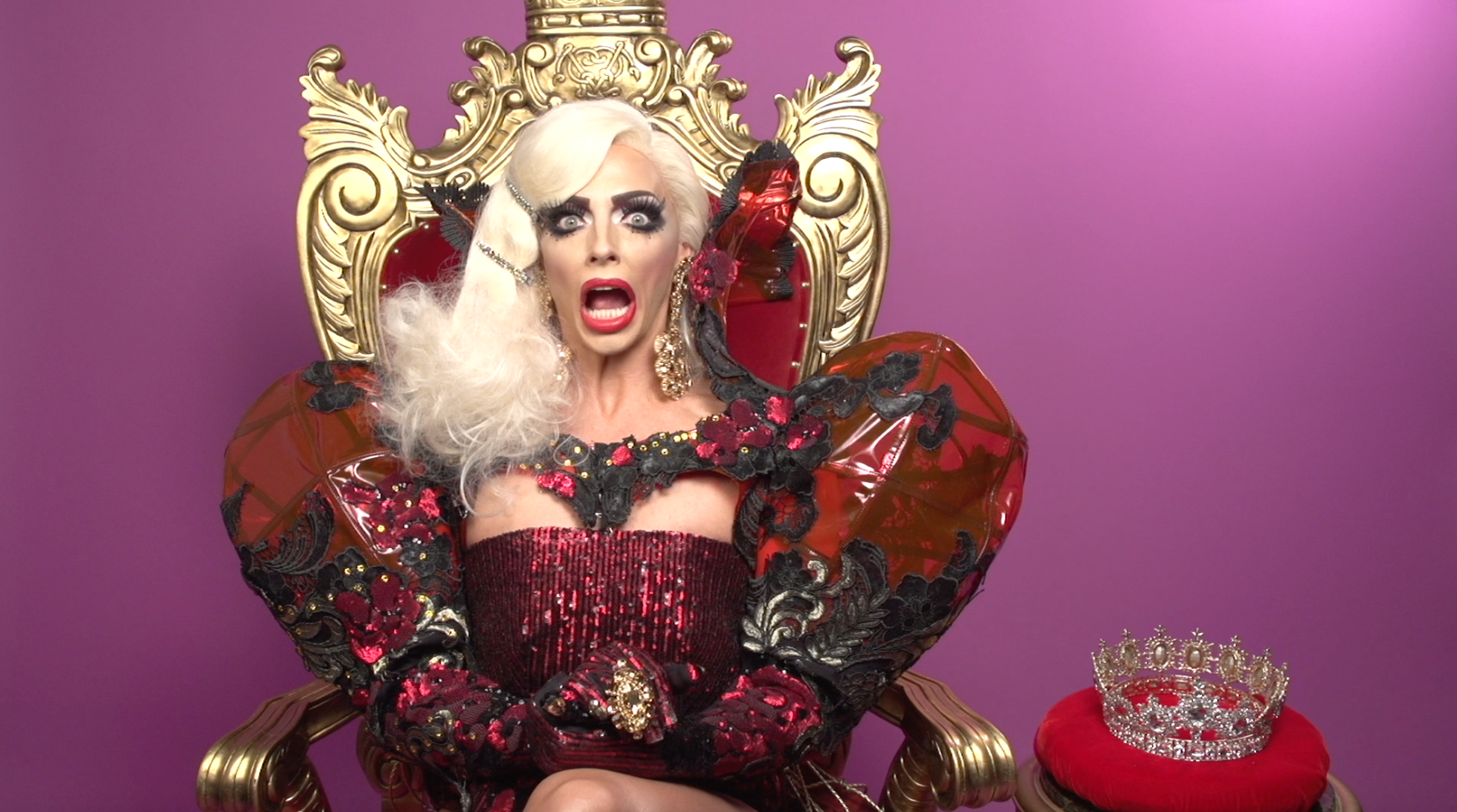 Alyssa appeared in the second series of All Stars, and during one moment, Alyssa jokingly claims "If y'all send me home, it was rigged. Rigga Morris, girl. It was Rigga Morris." Fellow season 5 contestant Detox responded with one of her best quotes: "Morris, whose Morris?", and corrected her with the proper term "rigor mortis," which sent all the queens into fits of laughter including Alyssa herself.
This is perhaps Alyssa's most memorable quote in season 2 of All Stars, and the term was later made popular in later seasons of Drag Race. Fans of the show now use the phrase to suggest something wrong and shady is going on in the competition with questionable judging decisions or deceptive editing. For instance, the term was used by some outlets such as The A.V. Club to describe season 9 contestant Jan's inexplicable loss in the "Madonna: The Unauthorized Rusical" challenge.
2

"Don't Get Bitter. Just Get Better."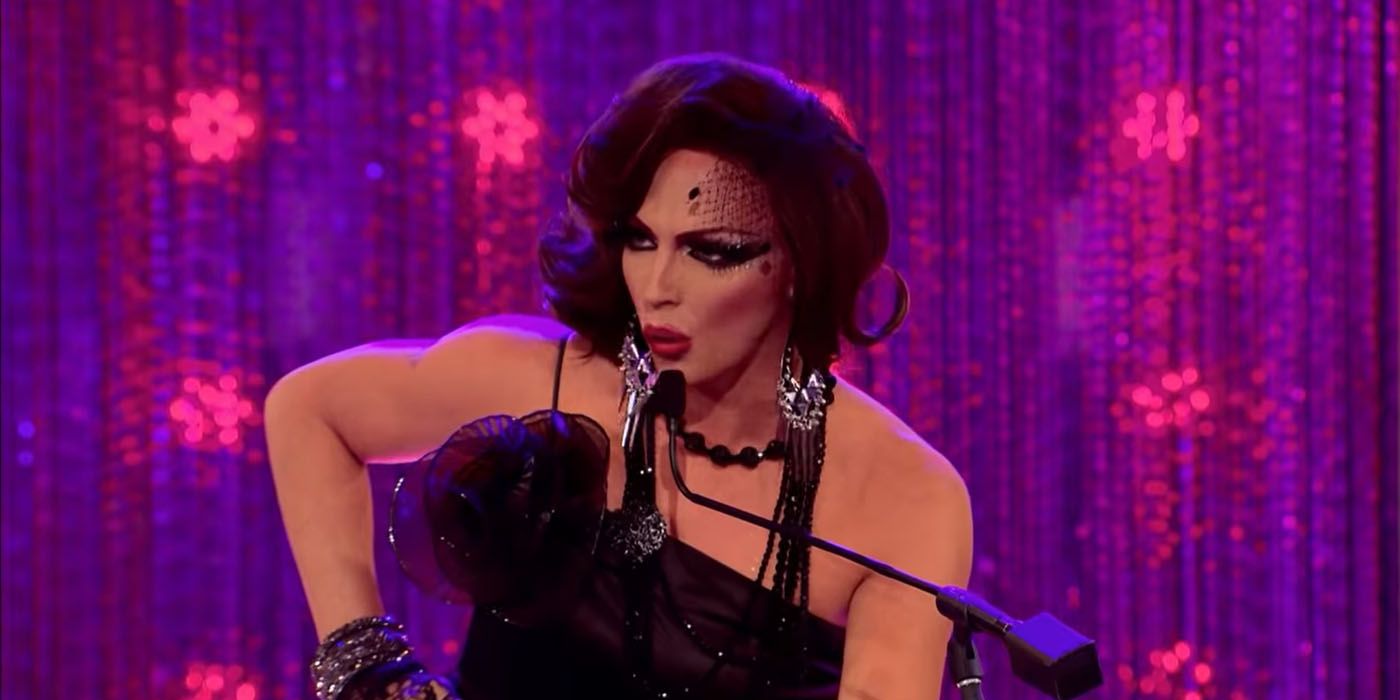 Season 5 saw the first of the Roast challenges, which allowed the queens to do stand up and roast a particular guest or judge like Michelle Visage or Lady Bunny. This challenge perhaps is one of the most notorious for making or breaking a queen who has largely been doing well up until this point in the competition.
RELATED: 10 Unpopular Opinions About RuPaul's Drag Race, According To Reddit
For the first roast challenge, the queens had to insult RuPaul herself. Alyssa's performance fell a little flat on the whole but this quote, which was a dig at Santino and Coco Montrese being runners-up, failed to land. It didn't help matters when Alyssa's microphone experienced loud feedback shortly before delivering the quote. While the quote in context was a flop, there's no denying that it's one of Alyssa's most memorable quotes and, out of context, it's a good life lesson that Alyssa herself follows. For instance, when she returned to the show for All Stars, her long rivalry with Coco had already been settled.
1

*Tongue Pop!*"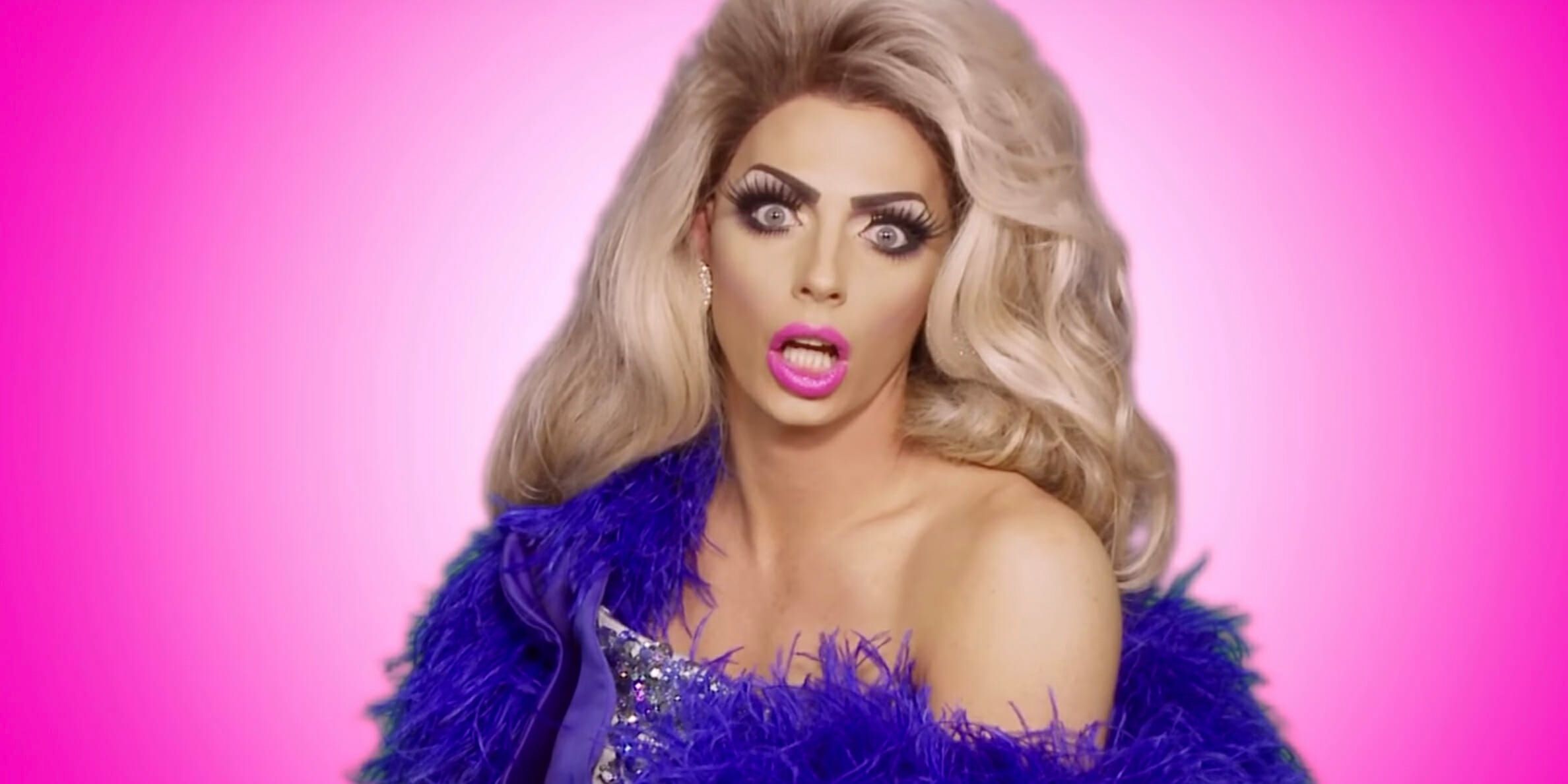 She might have a number of memorable quotations but no Drag Race fan can forget Alyssa Edwards' signature tongue pop. Ever since, many queens, judges, and fans have used it across Drag Race. Violet Chachki used it in her portrayal of Alyssa in the season 7 Snatch Game, and Alyssa's UK drag daughter Cheryl Hole also uses them. Alyssa even released a Christmas song "Tongue Pop The Halls."
According to Vice, the tongue pop is used to emphasize, dismiss or act as an exclamation point in a conversation. It is thanks to Alyssa Edwards that the tongue pop "has crossed over into fairly mainstream queer usage." Alyssa's most iconic "quote" does not even have words, helping cement her status as a Drag Race legend.
NEXT: 10 Popular Drag Queens Who Haven't Been On RuPaul's Drag Race Yet