Ryan Reynolds & Rob McElhenney Send Fake Cease & Desist To Ted Lasso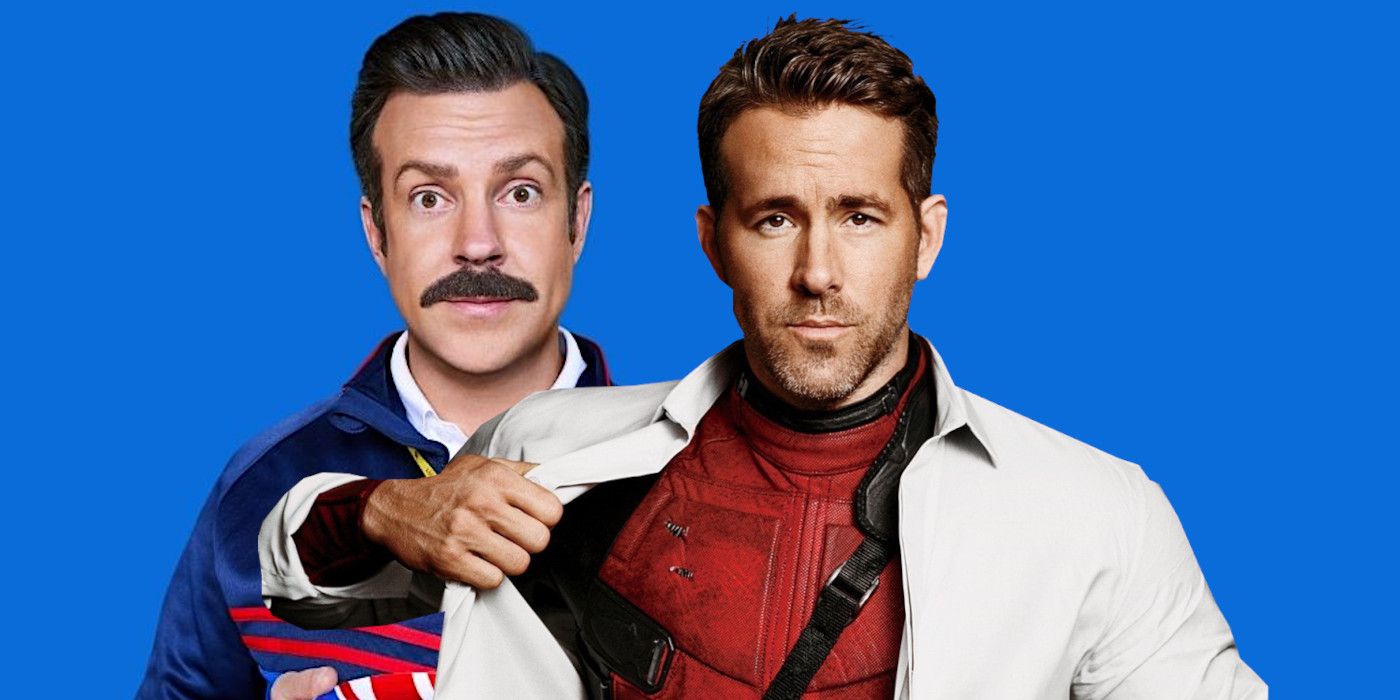 Ryan Reynolds and Rob McElhenney troll Ted Lasso after the popular Apple TV+ show joked about their owning a soccer team. Jason Sudeikis' comedy about an American football coach in over his head as the manager of a Premier League soccer team became a critical darling during season 1, raking in 20 Emmy nominations.
Season 2 of Ted Lasso is of course now underway on Apple TV+ and the upbeat comedy continues to roll on as Lasso and the misfits at AFC Richmond struggle following their relegation. But obviously soccer is only the backdrop on Ted Lasso, which is really a show about characters and relationships and growth. The breakouts on the series thus far (besides Lasso himself) are crusty former player Roy Kent (Brett Goldstein), boss lady Rebecca Welton (Hannah Waddingham), meek assistant coach Nathan Shelley (Nick Mohammad) and marketing guru Keeley Jones (Juno Temple).
Related: Ted Lasso: Every Real Life Footballer The Characters Are Based On
Not everyone is apparently so impressed by the character-driven comedy stylings of Ted Lasso however. After the show recently made a throwaway joke about actors Reynolds and McElhenney co-owning a Welsh soccer team, the pair wrote up a cease-and-desist letter and fired it off to Apple, demanding recompense in the form of biscuits. See the amusing letter in the space below:
Click Here To View The Original Post
Indeed it's true that Deadpool star Reynolds and It's Always Sunny's McElhenney are co-owners of the Welsh soccer team Wrexham AFC. In their trolling letter, they take care to compliment actor Jeremy Swift, the one whose character Higgins made the joke in question. They also drop in a funny shout out to McElhenney's Apple show Mythic Quest, which released its second season back in May. Instead of demanding financial restitution for the offending joke, the aggrieved parties request two boxes of biscuits, a reference of course to the home-made treats Ted Lasso brings his boss Rebecca every morning as a way of disarming her. Reynolds and McElhenney may want to rethink the biscuits however as it was recently revealed by Ted Lasso season 2 cast member Sarah Niles that they actually taste terrible.
Reynolds of course is no stranger to trolling and is no stranger to fake online feuds either. Indeed, he's been carrying on a feud with Hugh Jackman seemingly forever. It will be interesting to see if the comedy minds at Ted Lasso come up with a response to Reynolds and McElhenney's letter. Knowing the show, they probably won't be too aggressive in their comeback. Instead of being snarky or mean, they'll probably try to impart some kind of life lesson using the plot of a romantic-comedy. Or perhaps they'll subvert expectations and unleash chipper coach Ted's angry alter-ego Led Tasso.
More: Why Ted Lasso Season 2 Has So Many Star Wars References
Source: Ryan Reynolds/Twitter