Scarlett Johansson's Disney Lawsuit May Ruin A Potential Marvel Twist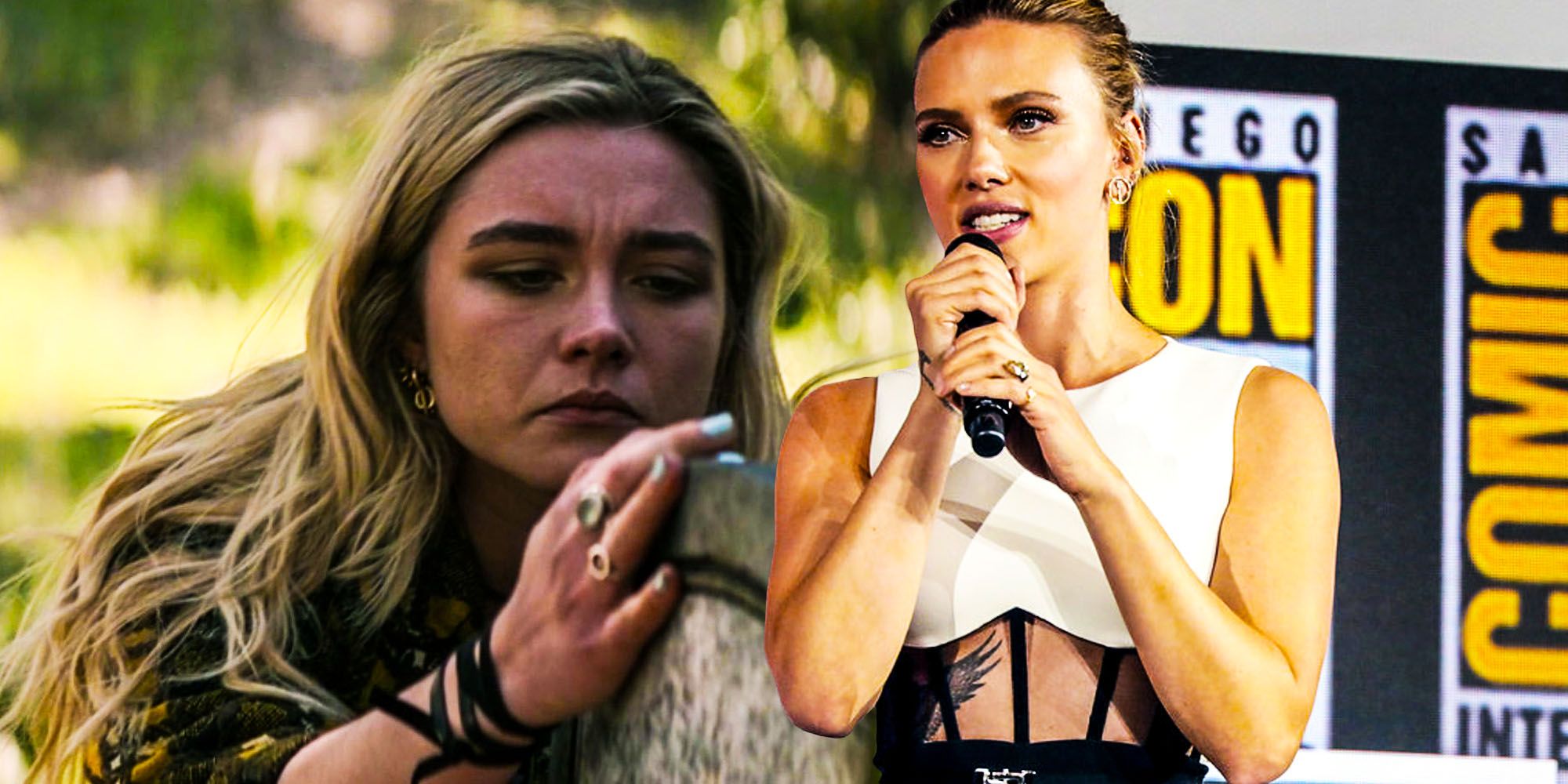 Scarlett Johansson is in the midst of a messy legal battle with Disney over Black Widow earnings, and the lawsuit may have ruined a future Marvel Cinematic Universe twist. In Black Widow, Johansson's Natasha Romanoff finally received overdue recognition. The MCU film reveals glimpses of Black Widow's background, showing she was part of a Russian spy program in the United States in the '90s. In the program, Red Guardian (David Harbour) and Melina Vostokoff (Rachel Weisz) serve as her fake parents, and Yelena Belova (played later by Florence Pugh) acts as her fake sister. The four of them become close during their time together, and they eventually reunite years later to take down the Red Room, a Soviet-Russian operation that brainwashed children to become Black Widow assassins.
Of course, the Black Widow release also led to a legal fight between Johansson and Disney. Due to the COVID-19 pandemic, Disney moved the Black Widow release date several times before the film finally came out in a hybrid model in July 2021. In addition to a theatrical release, the film was available for a fee on Disney+. Johansson's complaint states that the hybrid model cut into her overall earnings from the film, which were tied to box office performance. The hybrid release potentially lost her millions. On the other hand, Disney said there was "no merit whatsoever" to the lawsuit. The company is reportedly moving to avoid a trial.
Related: Why Scarlett Johansson's Lawsuit Hurts Disney More Than It Does The MCU
The lawsuit between Johansson and Disney may put an end to a future Black Widow twist. In a Black Widow post-credit scene, Yelena visits Natasha's grave. There, she whistles as the pair did when they were kids. Soon, Contessa Valentina Allegra de la Fontaine (Julia Louis-Dreyfus) arrives and offers Yelena the chance to go after Hawkeye (Jeremy Renner). However, in an interview (via Variety), Cate Shortland, the film's director, said those behind the film discussed a different version of the scene. In this version, someone answers Yelena's whistle. The moment could indicate Natasha isn't really dead.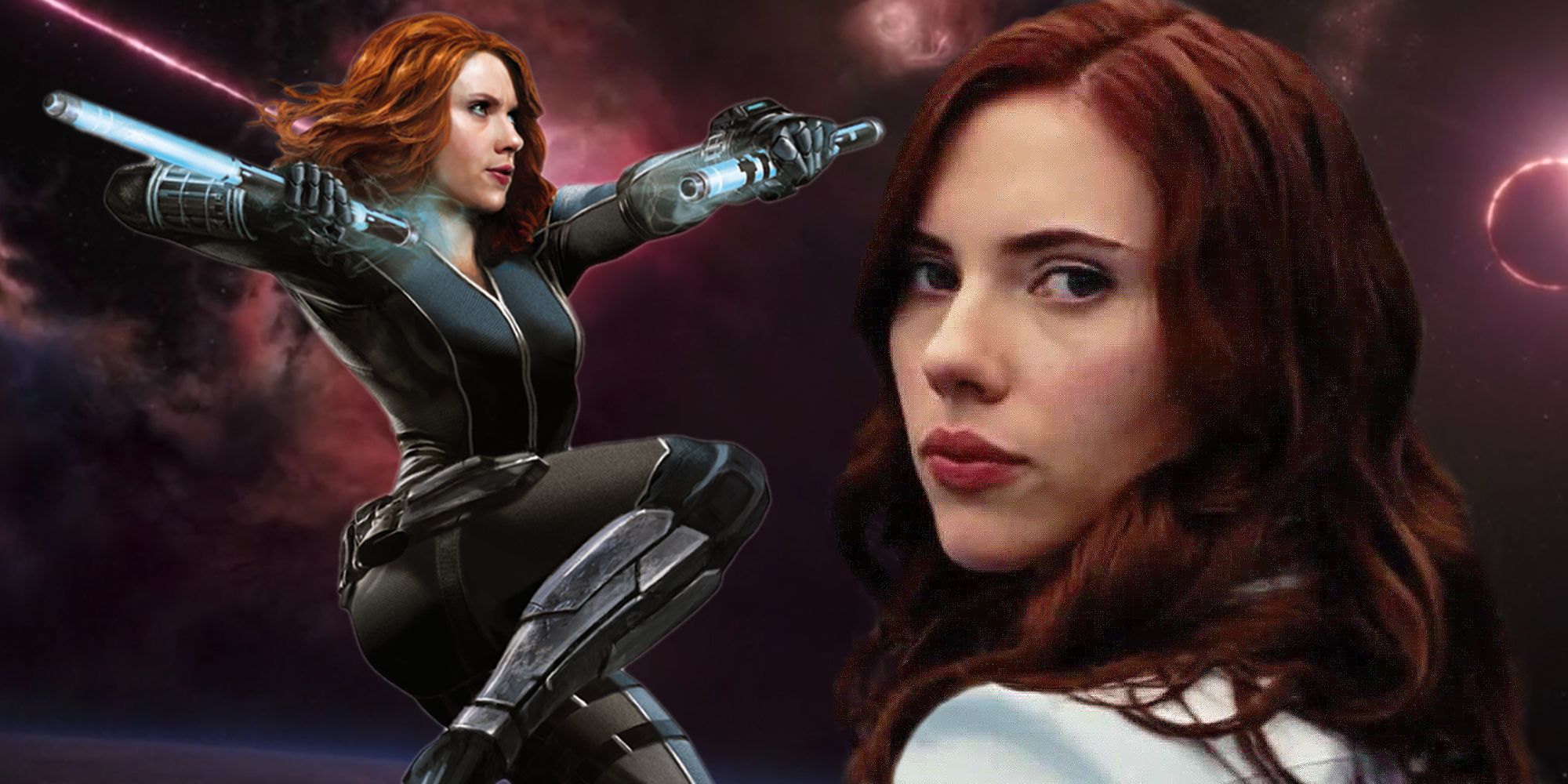 The cut Black Widow moment was potentially huge. In the film, Yelena's whistle doesn't get answered. However, because the filmmakers discussed the possibility of Natasha answering Yelena's whistle, it appears Marvel and Disney didn't necessarily shut the door to a Black Widow return. After all, with the MCU's addition of the Multiverse in Loki, characters could come back at any time. They can also return as different versions of themselves, which MCU actors do in Marvel's What If...?. So just the discussion of the whistle scene hints at future possibilities with Black Widow.
Now, any hope of Johansson returning to a new Black Widow project seems dashed. With the lawsuit, it appears Johansson and Disney are cutting ties with each other. One of Johansson's lawyers, John Berlinski, recently called Disney's response to the lawsuit a "misogynistic attack," so it doesn't seem like either side is reconciling anytime soon. But, of course, with the Multiverse, Black Widow could return in another form. So it's possible MCU fans haven't seen the last of Natasha Romanoff. They've just likely seen the last of Johansson.
More: How Emma Stone's Disney Handling Is Different To Scarlett Johansson's Lawsuit