Seeking Sister Wife: Everything To Know About Tayler Middleton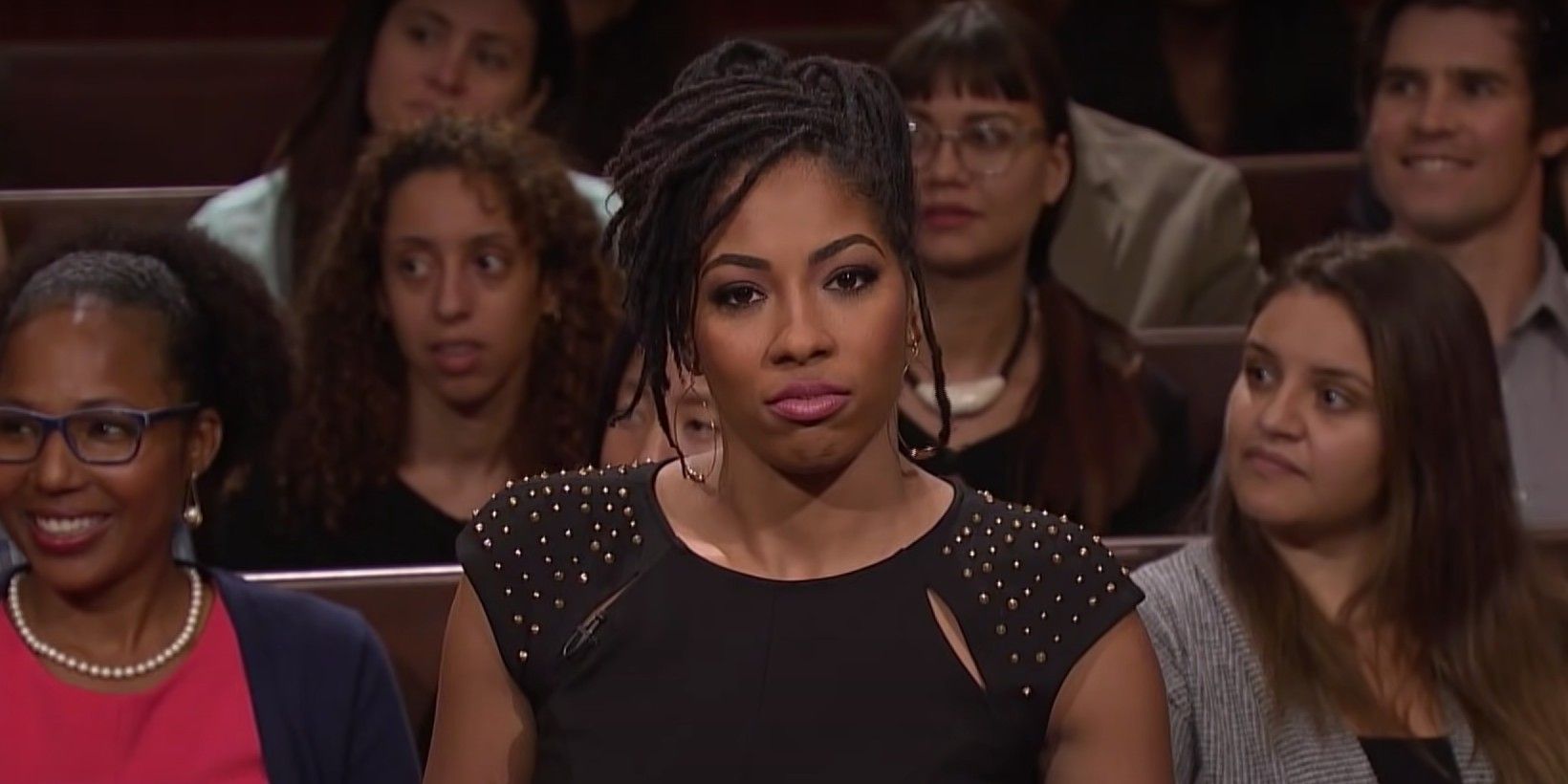 During her time on and off of Seeking Sister Wife, Tayler Middleton has proven that she's full of surprises, and here's everything there is to know about the enigmatic potential sister wife. Tayler had a short-lived relationship with Dimitri and Ashley Snowden during her run on Seeking Sister Wife, but Tayler has remained relevant to the show's fanbase long after the end of her brief romance. From her background before meeting Dimitri and Ashley to her call for Seeking Sister Wife to get canceled, Ashley's journey is full of fascinating facts that fans need to know.
Dimitri and Ashley have been a staple of Seeking Sister Wife since the show premiered in 2018, but their relationship history is very complicated. The first serious relationship that Dimitri and Ashley had while starring on the polygamist reality show was with Vanessa Cobbs. After a short period of dating, Dimitri and Vanessa got married in an episode of Seeking Sister Wife that aired on April 7, 2019. By April 15, 2019, however, Vanessa announced that she had left the plural marriage. This puzzling breakup set the tone for all of Dimitri Snowden's relationships to come. In Seeking Sister Wife season 3, Dimitri and Ashley explored relationships with two potential sister wives, Tayler and Christeline Petersen. After several dates, Dimitri and Ashley decided to pursue Christeline, but that wasn't the last that Seeking Sister Wife fans heard from Tayler.
Related: Seeking Sister Wife: Why Bernie McGee Will Always Be Missed By Fans
Soon after she got married to Dimitri, Christeline accused Dimitri and Ashley of domestic abuse. Christeline received support from Dimitri and Ashley's exes, including Tayler. The former Seeking Sister Wife star aired out her frustrations with the Snowdens, as well as the TLC series. Tayler believed that Seeking Sister Wife deserved to be canceled for exploiting women like Christeline and supporting the allegedly abusive couple. In a now-deleted post made during the peak of Dimitri and Ashley Snowden's controversy in May, Tayler wrote, "Throw the whole show away." Tayler proved she was serious about calling for the end of the polygamist reality show when she started the hashtag, #CANCELseekingsisterwife." Although she never made any accusations of her own, Tayler implied that she had witnessed wrongdoing with her statement, "I know too much to be silenced."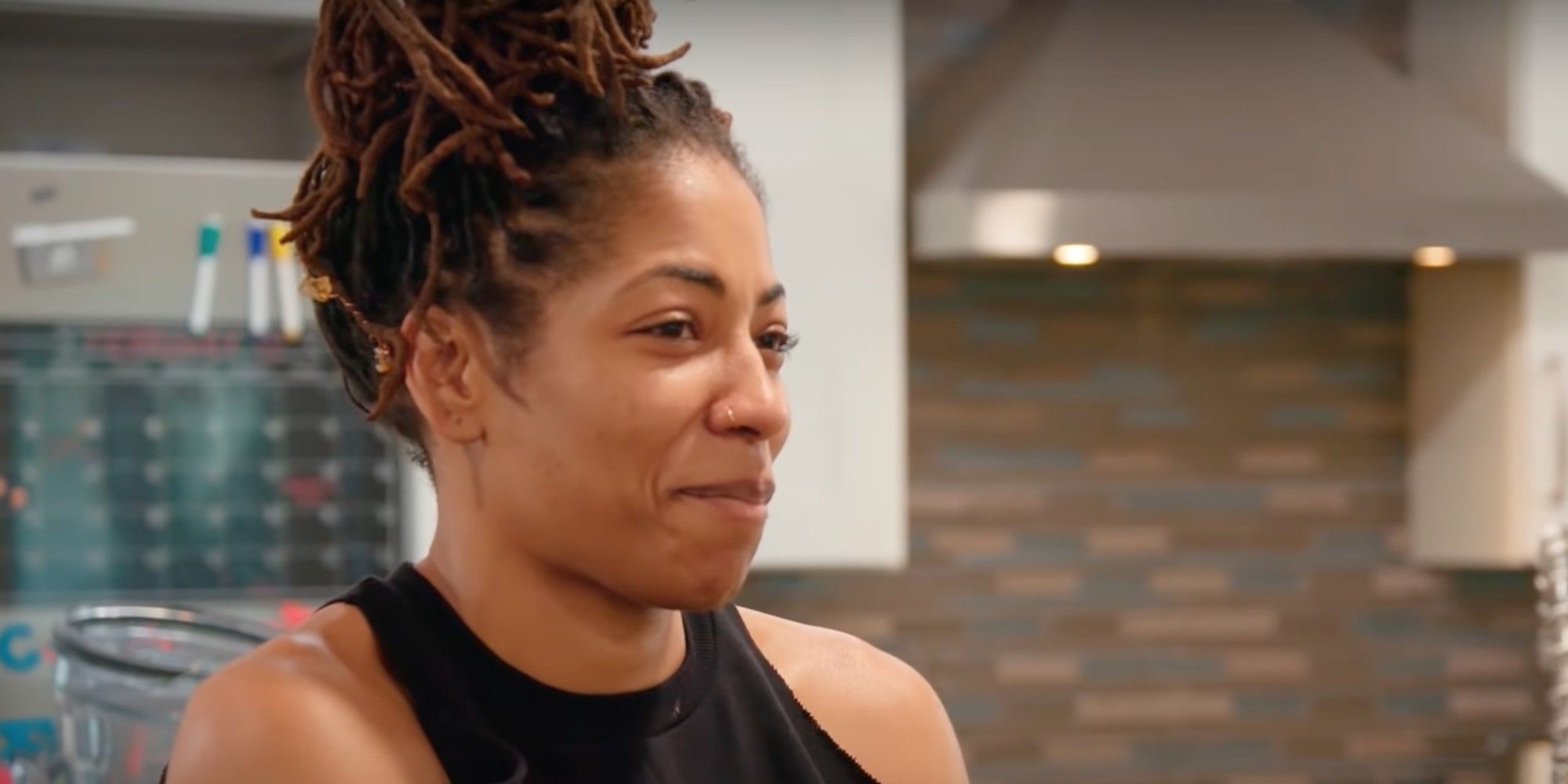 On top of utilizing her social media to protest Seeking Sister Wife, Tayler uses her online presence to promote her career. On her Instagram, @iamdivinesol, Tayler describes herself as a sacred dance and henna healer. Tayler also teaches shadow healing classes and can be booked for shadow healing readings. Tayler shares daily posts featuring positive spiritual messages with her 11,100 followers. Tayler currently lives in Mexico and coordinates a "divine healing experience" in Tulum. More interesting information came out about Tayler's background after she added to Dimitri and Ashley's abuse allegations. Reality television sleuths discovered that Tayler has a history on TV that goes beyond Seeking Sister Wife. Tayler appeared on an episode of Couples Court from February 2019. Tayler was accused of cheating on her then-boyfriend with a vegan chef. Eventually, Tayler owned up to her past on Couples Court in an Instagram story.
Tayler might not have had one of the most prominent roles on Seeking Sister Wife, but she has still demonstrated that she's a compelling cast member. From her extensive reality television experience to her radical demand that TLC axe the polygamist series, Tayler has cemented herself as an unforgettable sister wife candidate. While Tayler isn't the Seeking Sister Wife star that audiences expected, she has proven herself to be the star that fans deserve.
Next: Seeking Sister Wife: Jarod Dragged for Wanting Kaleh to Quit Working
Source: Tayler Middleton/Instagram