Selling Sunset: Why Fans Believe Chrishell & Jason Have Awkward Energy
Chrishell Stause and Jason Oppenheim from Selling Sunset recently confirmed their relationship, and fans are bringing attention to their "awkward' vibe as a couple. Chrishell recently teased moments from their couples getaway in Italy and shared a PDA-packed video showing her and Jason dancing together. With the pair being a new couple, it looks like they're still adjusting to all of the attention they're getting. Some spectators are noting how "uncomfortable" Chrishell appears in the video, and wondering if it's because of Jason or her dance moves.
Chrishell and Jason sent viewers into a frenzy after sharing Instagram posts that seemingly confirmed their new romance. With Chrishell working under Jason at The Oppenheim Group, which he co-founded with his twin brother, many are wondering what their work and show dynamic will be like. This is the second relationship Chrishell has entered into post her emotional divorce from This is Us star, Justin Hartley. Meanwhile, this is the second time that fans know of Jason dating one of his employees. Jason and Mary Fitzgerald have been open about their transition from couple to best friends after they dated years ago.
Related: Selling Sunset: Heather Opens Up On Being a 'Bonus Mom' to Tarek's Kids
Now that Chrishell and Jason are officially dating, their followers are locked into their every move and judging just how genuine their chemistry is. Reddit user u/DivaAdventures1230 reposted the video Chrishell shared from her triple date vacation with Jason, Mary and her husband Romain Bonnet, and Jason's brother Brett Oppenheim and his girlfriend. In the video, Chrishell and Jason are enjoying a little dance session with Jason holding onto his girlfriend and laying a kiss on her cheek as she smiles at the camera. However, instead of praising the new couple, an onlooker called out the video for being "cringe." Another Reddit user commented, "This is how 18-year-olds on their first spring break away from their parents dance with strangers in the club. Awkward af."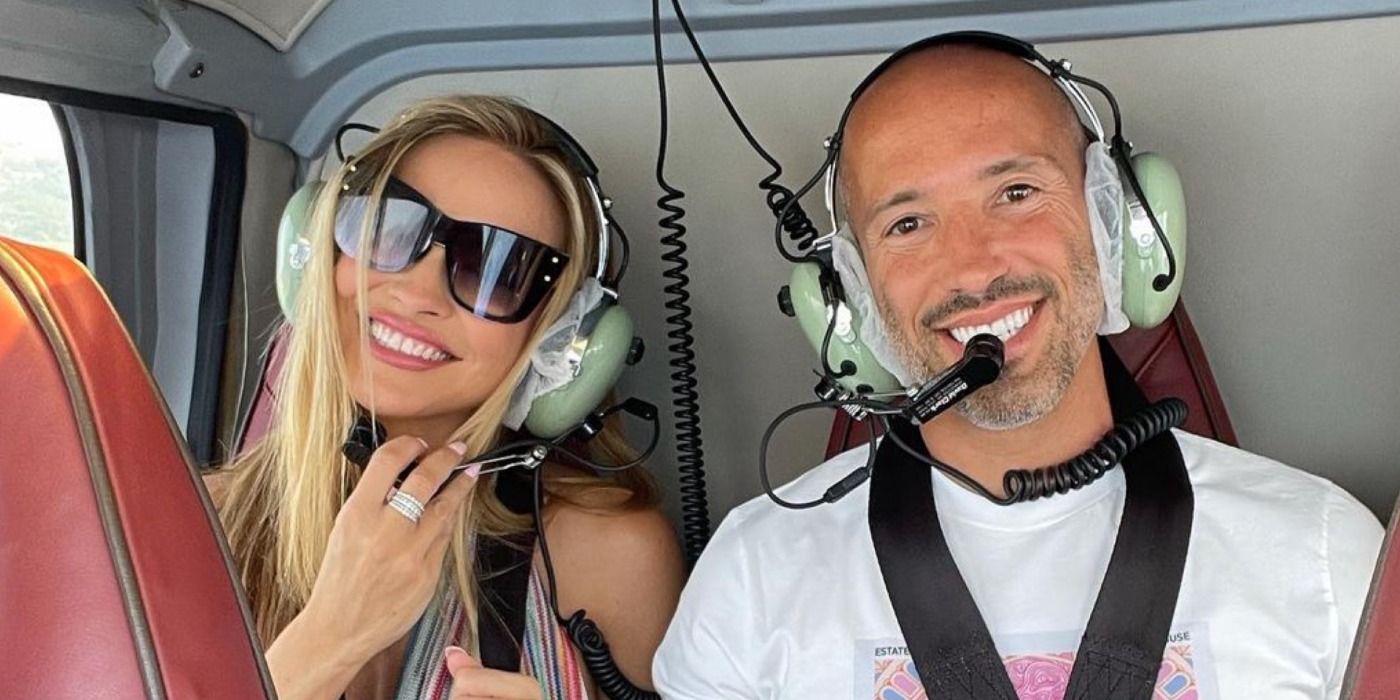 One other person noticed a seeming difference in Jason's energy compared to Chrishell's. "He looks super into it, Chrishell looks a little uncomfortable but maybe she's just not super into all the PDA," they pondered. "Chrishell doesn't look that into him," noted someone else. Another comment was, "I've noticed that since the pap pictures. Poor Jason, he seems to be really into her tho." Another Redditor claimed the reality star couple doesn't appear to have genuine chemistry. Instead, they think they're coming off as very "staged and fake."
With Chrishell and Jason announcing their new relationship in between filming for seasons 4 and 5, many show fans are wondering if viewers will get a chance to see how their romance ignited. Chrishell ended Selling Sunset season 3 an emotional wreck over her divorce. It'll be nice to see her happy and giddy over falling in love with someone new. However, some fans wonder if that will transpire since she's also dating her boss. Many are wondering if favoritism will become an issue, and if some agents will feel some type of way about the two colleagues dating. Season 4 can't come fast enough. Selling Sunset fans are anxiously waiting.
Next: Selling Sunset: How Jason & Chrishell's Romance Will Affect Work Dynamic
Source: Reddit/u/DivaAdventures1230