Serena Williams Recreates Wonder Woman 1984 Mall Scene In New Ad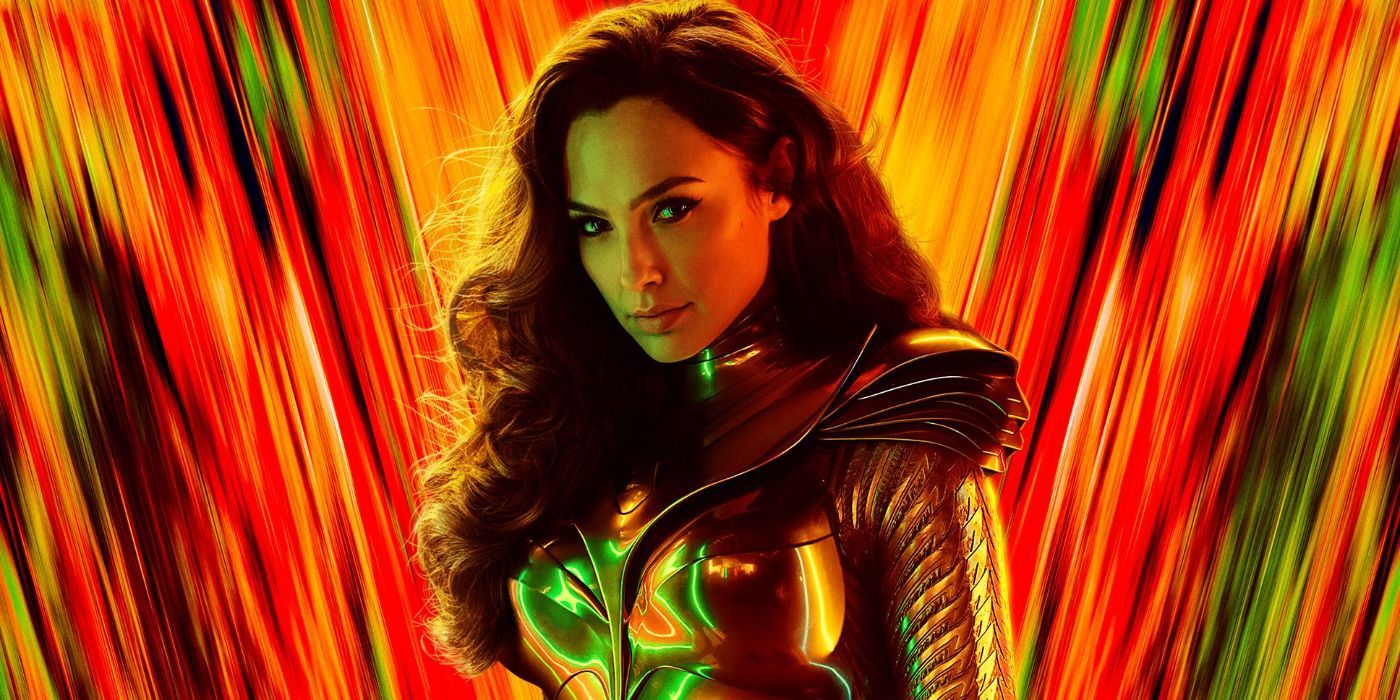 Serena Williams has recreated the mall scene from Wonder Woman 1984 in a new ad for Direct TV. Wonder Woman 1984 was released in December 2020 as the sequel to Patty Jenkins' successful 2017 film, Wonder Woman. The film, once again starring Gal Gadot as the Amazonian hero Diana, was one of the many projects to face delays due to the COVID-19 pandemic and ultimately received a hybrid release both in theaters and on HBO max.
Unlike the first film, which received an overwhelmingly positive reception, reviews for Wonder Woman 1984 were mixed. Some found it to be a sturdy sequel that maintained its central love story, while others were critical of a supposedly flimsy and illogical plot. However, most reviews agreed that Gadot's performance was one of the highlights of the film, and that her role as Diana is an empowering symbol for women and girls. And while Gadot's take on Wonder Woman is iconic, there are plenty of real-life women, such as tennis star Williams, who also boast the independence and feminine power central to the DC comics superhero.
Related: All 19 DC Movies Releasing After The Suicide Squad (& When)
In a video shared by NubiaWonderWomanDcComics, Williams stars in an ad for Direct TV that recreates the action-packed mall scene from Wonder Woman 1984. In the commercial, a couple is seen testing out a Direct TV feature that lets them watch live TV and on-demand content together. The couple switches between Williams' tennis match and Wonder Woman 1984, but as they do, Williams transforms into the superhero herself and saves the mall from evil tennis ball-shooting machines. Check out the full ad below:
Click here to view the original post
Interestingly, the choice to feature Wonder Women 1984 in an ad for on-demand viewing comes as director Patty Jenkins criticized Wonder Women 1984's HBO release. Dual streaming and theatrical releases continue to be controversial in the new COVID-19 pandemic era among both filmmakers and actors. Regardless, as one of the most decorated tennis players in the world, Williams is a 23-time Grand Slam champion and a natural pick for taking on the role of a real-life Wonder Woman. The trailblazing athlete certainly embodies the values, and the impressive physical strength and agility, of the iconic character.
Overall, Williams' recreation of the memorable mall scene made for a unique and effective ad. While superhero movies are entertaining, covering and celebrating the success of women who are trailblazers and role models in their own industries is crucial. The meshing of these two causes will surely resonate with the ad's viewers, and will likely serve as an effective marketing strategy for Wonder Woman 1984.
More: Other DC Villain Movies James Gunn Could Do After Suicide Squad
Source: NubiaWonderWomanDcComics