The Good Place's Manny Jacinto Doesn't Want To Just Play Himbos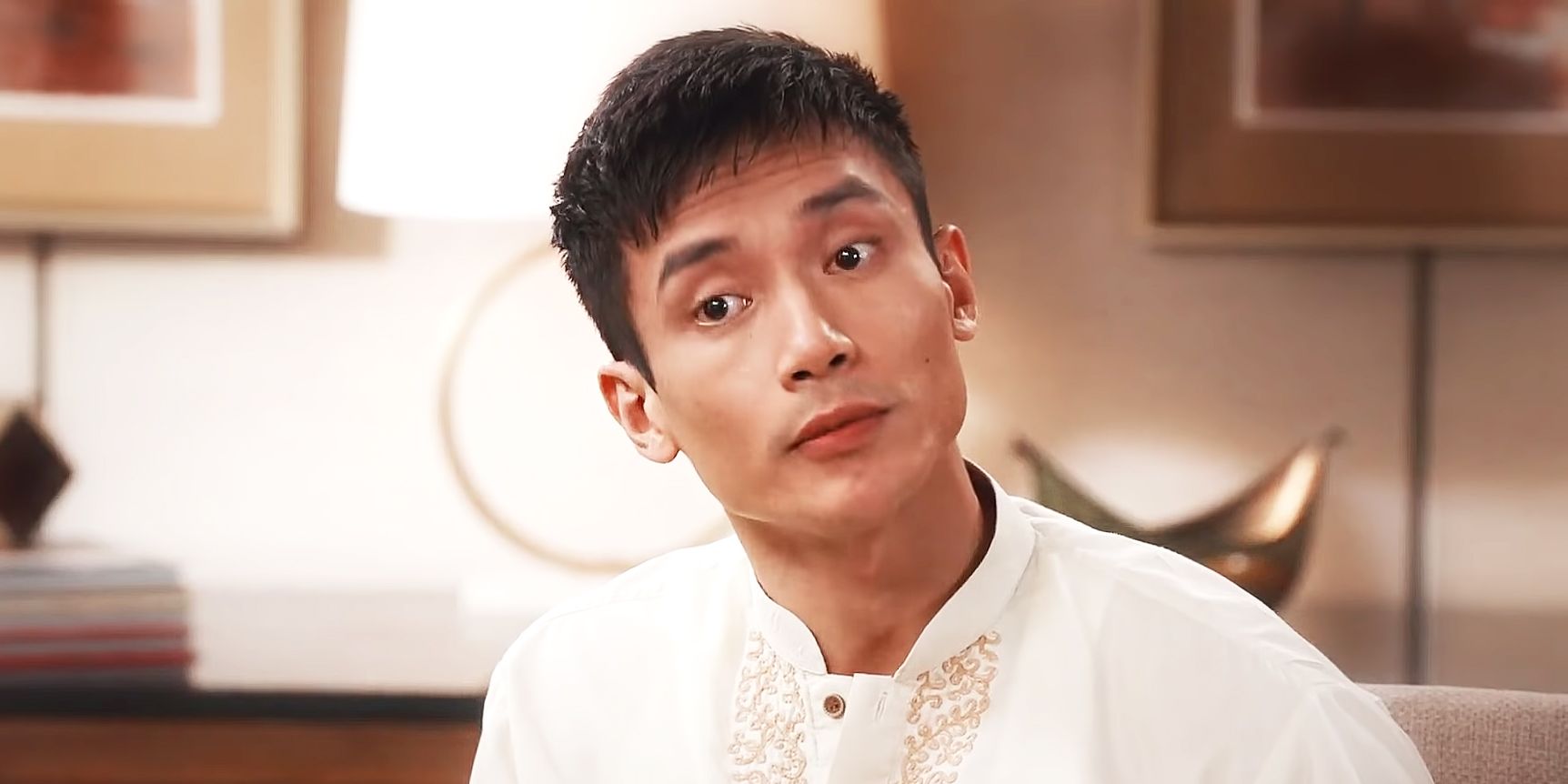 Actor Manny Jacinto of NBC's The Good Place wants to move on from playing "himbos." The Good Place aired on NBC for 4 seasons from 2016 to 2020 and was created by the prolific Michael Schur, who is also known for his work on such TV hits as Brooklyn Nine-Nine, Parks and Recreation, and the eternally popular The Office. The Good Place, which starred Kristen Bell and Ted Danson, told the story of four humans who are, so they believe, mistakenly sent to "the Good Place" after their deaths despite not deserving to be there. A surprising and hilarious show that constantly wrestled with ethics, The Good Place was nominated for 14 Primetime Emmy Awards during its run.
Jacinto had worked steadily for many years in Hollywood, previously playing smaller roles in shows like Supernatural and Bates Motel, but he rose to fame playing Jason Mendoza, a loveable and attractive but not very bright character on The Good Place who, along with Bell, William Jackson Harper, and Jameela Jamil, is trapped in a complicated afterlife. Though the sweet-natured and gullible Jason does exhibit some character growth over the show's 4 seasons, he retains his simple outlook on life (and death). Jacinto's utterly committed portrayal and exceptional comic timing made him an instant fan favorite in the role. It would be understandable for Jacinto to continue playing parts like the one that made him famous, but it seems Jacinto has another path in mind.
Related: The Only Actor in The Office, Parks & Rec, Brooklyn 99 AND The Good Place
In a thoughtful interview with Variety, Jacinto expressed gratitude for his time on The Good Place while also making it clear that he is ready to move on to playing different types of characters. He revealed that he "didn't want to go into acting and do all this as a career just to play one note." Read his comments below:
"[On The Good Place] I was able to learn and witness and just be in the presence of so many people that are just so damn good at what they do. I was put into a show where the fans are just so positive and so supportive.

I do think that Hollywood has a tendency to put people in boxes, and I don't want to just be one thing. I didn't want to go into acting and do all this as a career just to play one note. I like being the quiet one, and I like having a sense of mystery. It's my home base, in a sense, being more still."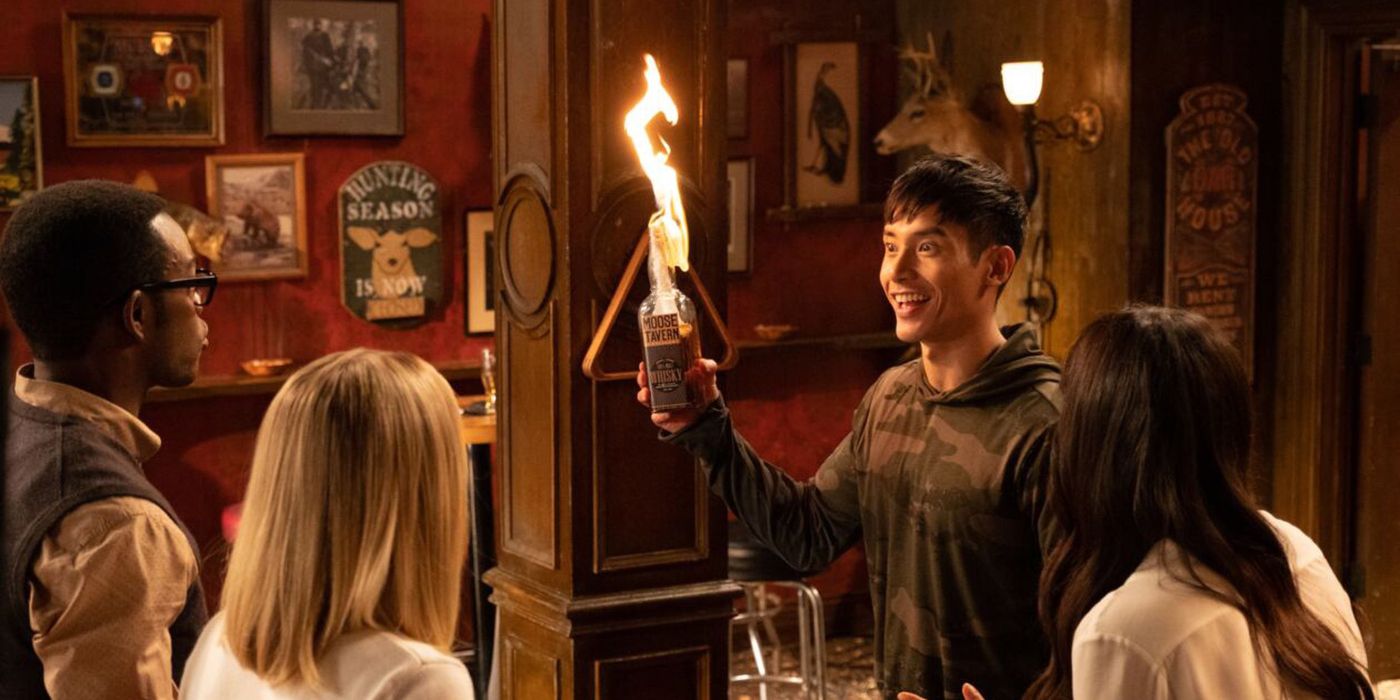 Jacinto also discussed two of his recent projects, Netflix's Brand New Cherry Flavor and Hulu's Nine Perfect Strangers, which is based on the book by Liane Moriarty, who also wrote the novel Big Little Lies. Discussing Nine Perfect Strangers, Jacinto shared that the show's theme of how far people will go to find happiness resonated with him, and as another plus, "when you get a call to play with Nicole Kidman, you go and play; you don't mess around with that." With Kidman's stellar track record, it's easy to understand why he feels that way.
Many actors who have found success in popular series like The Good Place have struggled to break free of the characters that first brought them fame. Those who have successfully managed to make the transition to other types of roles have often done so by picking surprising next steps, just as Jacinto is doing. It's a smart move for Jacinto to choose characters that are so vastly different from his breakout role, in projects headlined by major stars like Kidman. It's also a testament to Jacinto's talent and skill as an actor that he's had the opportunity to do so. Though many people may still miss The Good Place, fans of Jacinto will no doubt be intrigued by the chance to see him show off his acting chops in some very new and exciting roles.
More: Everything You Need To Know About Nine Perfect Strangers
Source: Variety