The Live-Action My Hero Academia Movie Can Repeat Superhero Movie Success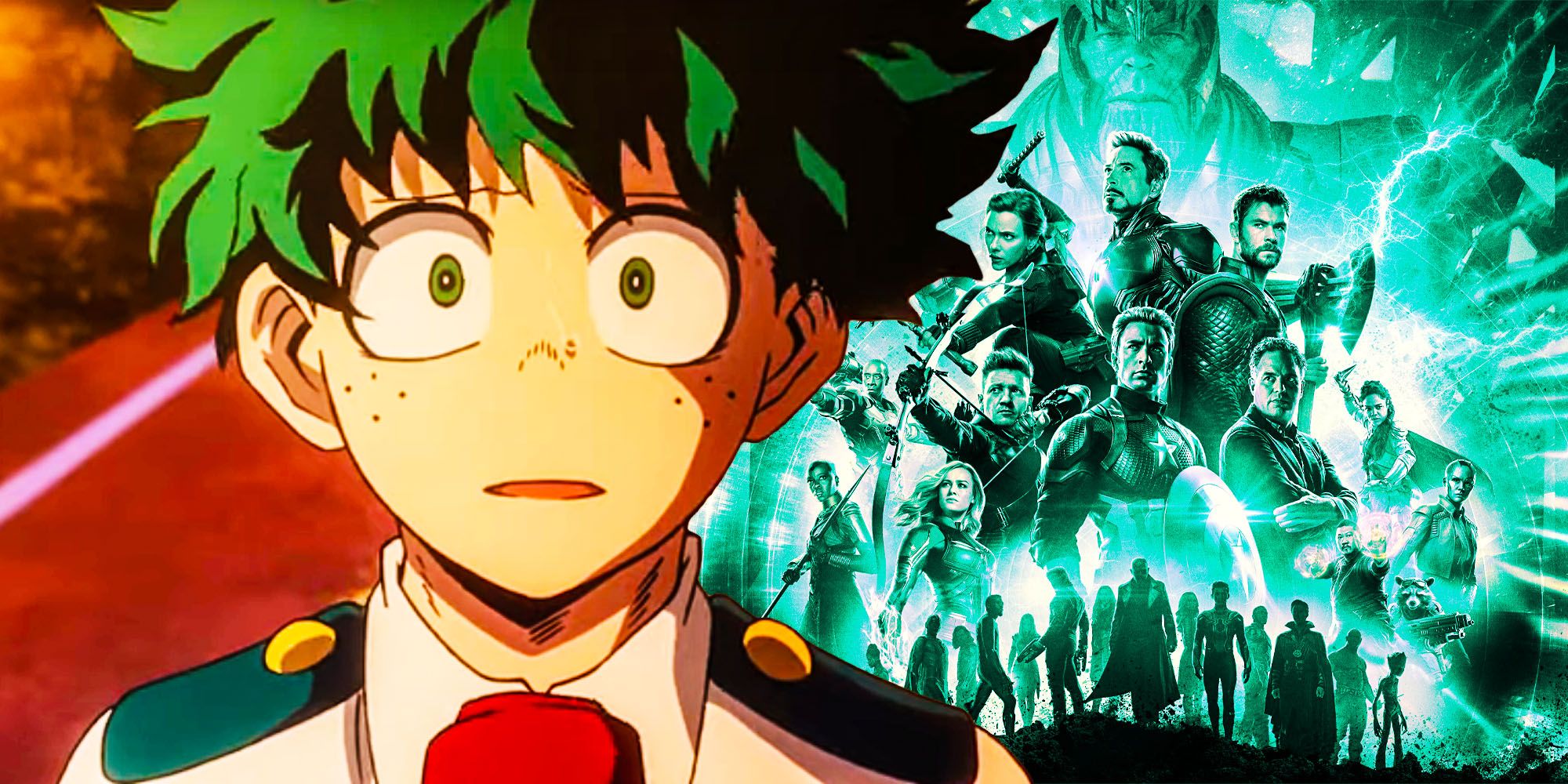 With the news of its live-action movie adaptation, My Hero Academia has been handed the opportunity to replicate the success of mainstream superhero films. Though live-action anime and comic book adaptations have struggled historically, My Hero Academia is uniquely poised to move beyond the follies of its predecessors and create something wonderful. Anime viewership is on the rise in the United States as the media format moves closer to the mainstream, and Hollywood has noticed.
Starting as a manga by Kohei Horikoshi, My Hero Academia was adapted into a wildly successful anime in 2016. Now in its fifth season, My Hero Academia is currently one of the most popular anime, helping to bring the media form further into the mainstream. The series follows Midoriya "Deku" Izuku and his classmates at UA High School as they train to become the next generation of superheroes, using their "Quirks," or superhero abilities, to defend Japan from danger. Since its release, My Hero Academia has been adapted into animated movies, console games, apps, and more. The franchise has won awards for both its anime and its manga, which has now sold over 50 million copies worldwide. The franchise boasts a wide variety of unique characters and quirks, separating it from the anime (and superhero movies) that have come before it. Now, the beloved anime is getting a shot at a live-action movie and the chance to do what previous franchises haven't yet been able to do; break through to the North American audience.
Related: My Hero Academia: Mr Compress' "Quirk" Power Explained
Legendary Entertainment acquired the rights to create the movie back in October 2018. In August 2021, it was announced that the movie would be directed by Shinsuke Sato, the mastermind behind the live-action adaptations of Bleach and Alice in Borderland. The My Hero Academia live-action will be Sato's English-language debut. Though release and casting details have yet to be announced, many fans of the anime are already eager for any news on the film.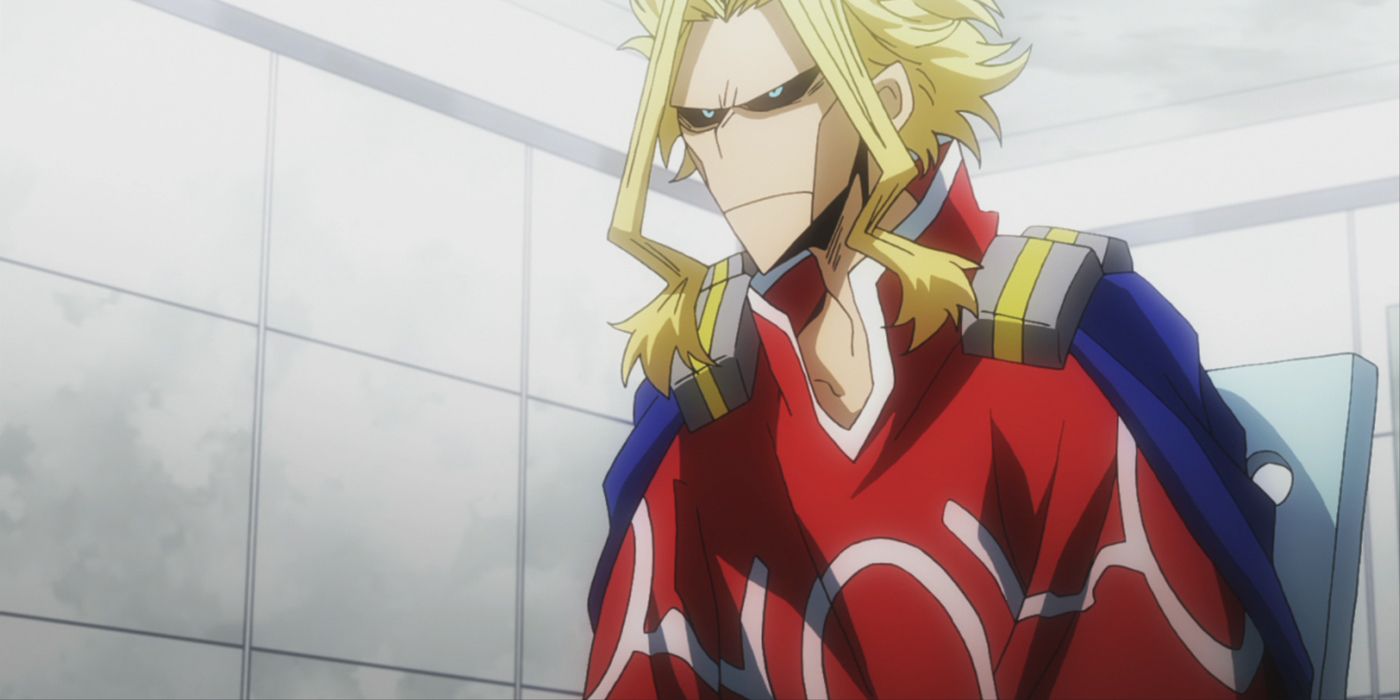 My Hero Academia isn't the first anime to attempt a live-action movie adaptation. While some were successful — Jojo's Bizarre Adventure: Diamond is Unbreakable - Chapter 1 — others have crashed and burned horribly, like Netflix's attempt at adapting Death Note. There are a few common mistakes when it comes to adapting anime into live-action movies, and one of the biggest is over-westernizing the world and the characters until they're no longer recognizable. Death Note is a great example of this issue; while the Japanese live-action adaptation managed some success, fans and critics alike criticized the amount of whitewashing and westernizing that plagued the adaptation.
In an attempt to become relatable with general American audiences, the movies end up alienating many fans of the source material while removing the cultural significance of Asian narratives. On the other side of the spectrum are phenomenal adaptations, like Jojo's Bizarre Adventure: Diamond is Unbreakable, that remain true to their Eastern influences, but failed to gather a large portion of the mainstream, English-speaking audience due to it being a foreign-language film. There is a delicate balance that comes to producing marketable anime adaptations, but My Hero Academia has the ability to combine a polished production with a narrative that remains loyal to the source material.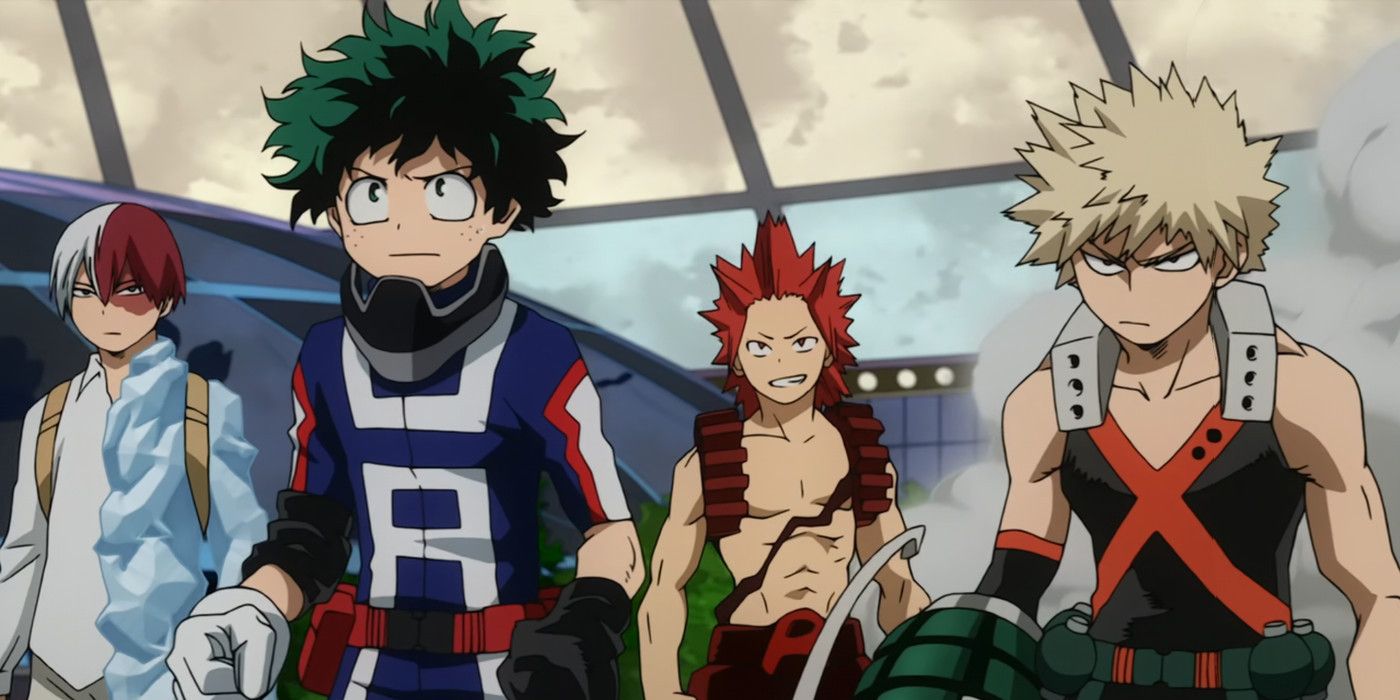 While it may be hard to believe with the success Marvel has today, comic book movie adaptations struggled for a long time before The Avengers launched. Throughout the 80s, 90s, and even the early 2000s, several movies tried their best to adapt comic books, but ultimately bombed — Howard the Duck (1986), Catwoman (2004), and various Fantastic Fours have all failed to become box office hits. Between a lack of sufficient CGI technology and a lack of passion for the source material, comic book adaptations struggled despite the size of the comic fanbase. Video game adaptations still struggle when it comes to live-action, as translating hours of gameplay, complicated plots, and animated adventures into a two-hour, live-action movie has proven difficult.
Related: My Hero Academia: How Old Is Toga?
Though some superhero movies still flop, the genre as a whole has become mainstream, securing some of the most successful box office movies ever. CGI has reached incredible levels — the technology exists to make quirks like Deku's Black Whip look amazingly realistic in live-action. With a sufficient budget, which Legendary Entertainment is likely to provide, a My Hero Academia live-action could be visually stunning. Superhero movies are now also being produced by creators who have grown up in the world of comics, and their passion for their projects is more than noticeable in the end product.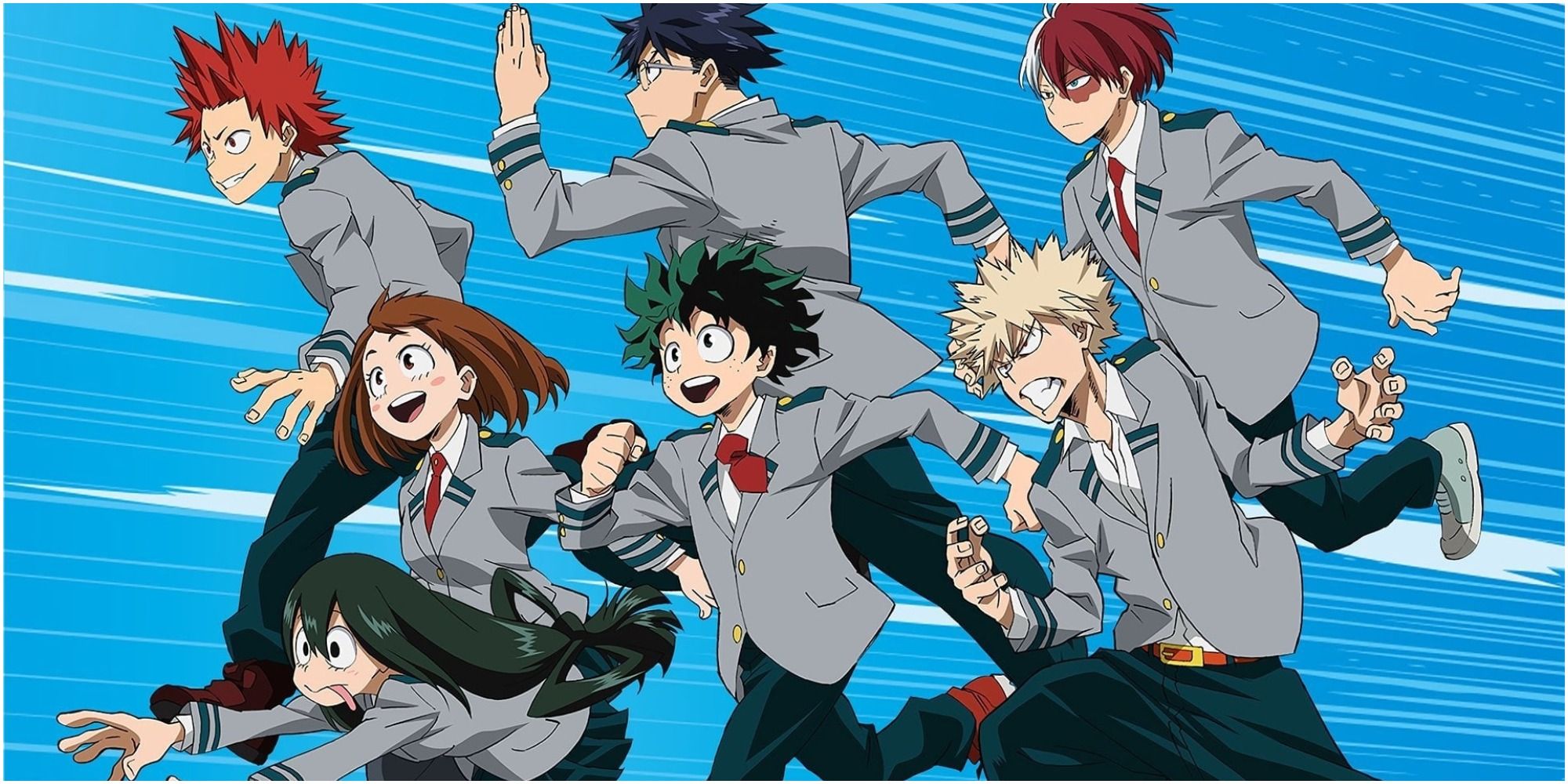 My Hero Academia is in a unique position to succeed. Superhero movies have seen great success in recent box offices, bringing in record amounts of box office profits. Similarly, anime films have had some substantial success in the likes of US box offices, such as Demon Slayer: Mugen Train. Combining those genres together, a superhero anime live-action film could find a comfortable spot in the US market. My Hero Academia is a unique superhero story, drawing in fans of anime and classic superhero stories alike. The anime is more mainstream than many of its predecessors, making it more likely to secure the attention of the general audience and not just a niche market.
But it isn't just the source material that is contributing to My Hero Academia's possible live-action success; it has some major powerhouses in its corner. By securing Shinsuke Sato, the film is being helmed by a director with plenty of experience in producing successful live-action adaptations. Sato is also familiar with the anime and what makes it appealing to audiences, combining his previous experience with his passion for the genre, Sato has more than proven he has what it takes to adapt the beloved franchise into something truly epic if given the right tools. Behind him is Legendary Entertainment, which has created serious blockbusters like the Jurassic World franchise and Godzilla vs. Kong. Combining a masterful live-action director with the power — and budget — of Hollywood gives My Hero Academia the best of both worlds, which will hopefully help market the film to English-speaking audiences.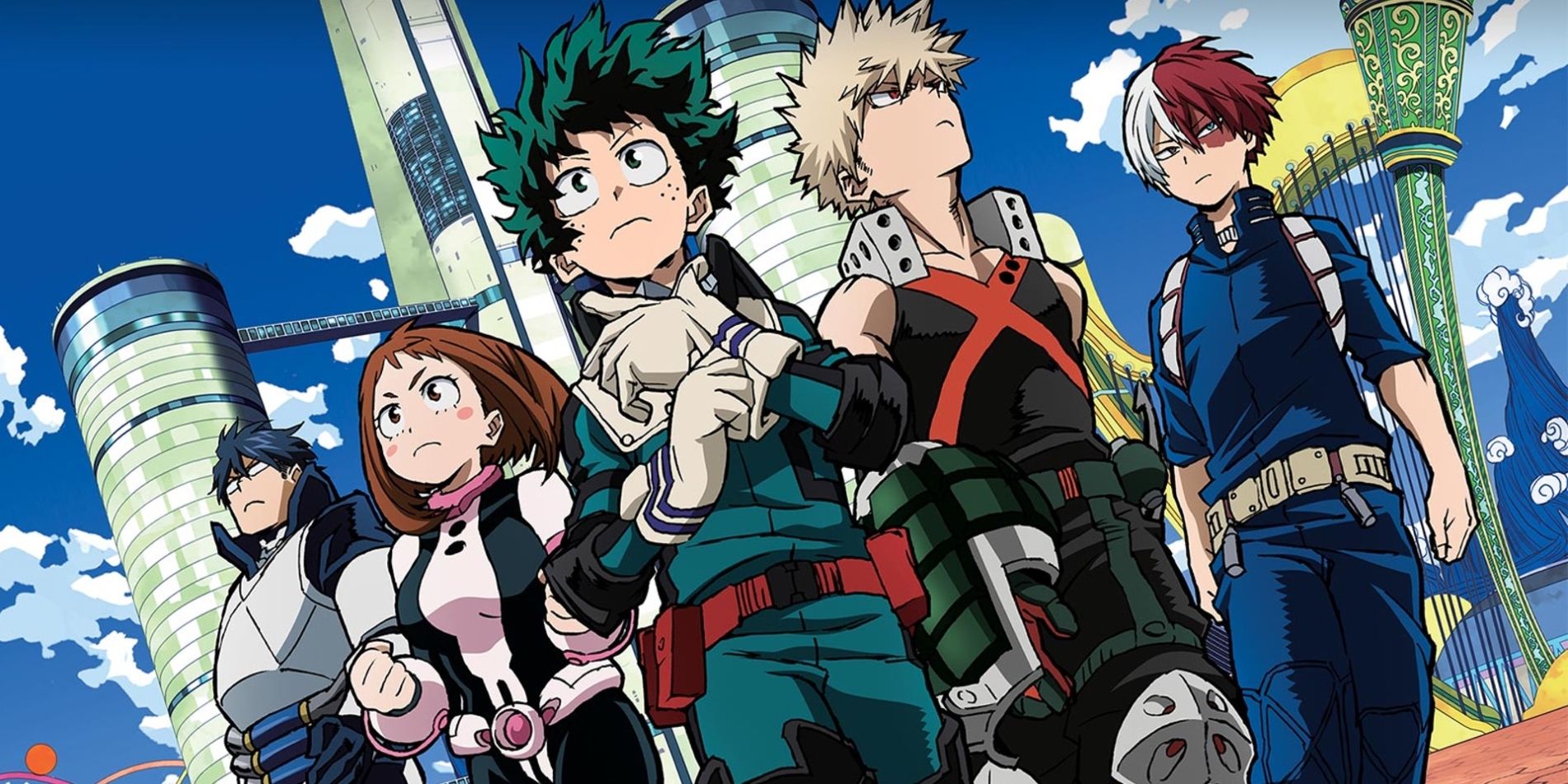 Audiences have proven there is a demand for anime movies; Demon Slayer: Mugen Train made $45 million in the North American box office during its 2021 theatrical run, surpassing major pictures like Spiral and Tenet. If My Hero Academia is able to successfully market anime films to wider Western audiences, it could open a world of possibilities in Hollywood. There is a well of endless anime series to pull from that would create intriguing movies from a wide spectrum of genres — there are even previously adapted series that deserve a proper shot at a second chance, like Death Note. Anime fans have proven they're more than willing to support successful adaptations, and so if Shinsuke Sato and Legendary Entertainment manage to successfully bring My Hero Academia to life, it could raise interest in anime films from other big-league production companies, paving the way for anime films to become a major Hollywood genre.