The Real Housewives: The 5 Best (& 5 Worst) Confessional Looks, According To Reddit 8/12
One of the best parts of The Real Housewives series is the confessionals. Each Housewife dresses to the nines and is placed in front of a green screen, where they talk about the situations occurring on-screen. Producers also ask the Housewives candid questions during these confessionals, making for juicer interviews.
RELATED: The 8 Most Loved Housewives Of All Time (& The 7 Most Hated) On The Real Housewives
What is better than the tea that is spilled in these confessionals are the outfits and styles that these women wear. Each Housewife separates themselves from the rest in their confessionals, serving their best version of themselves. However, not every Housewife's confessional look has been stellar. According to Reddit, there are just as many bad outfits as there are good.
10

Best: Leah McSweeney (Season 12 Of RHONY)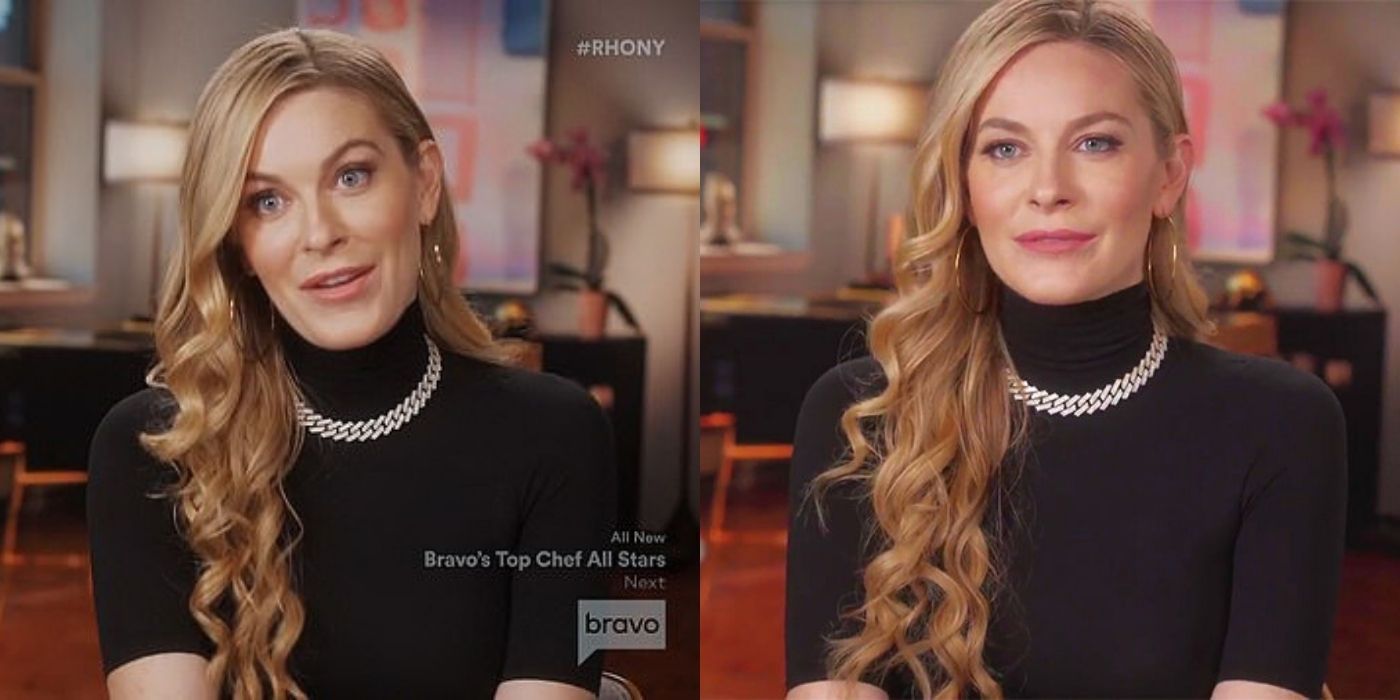 Leah McSweeney came on to the scene in season 12 and hit the ground running. The Real Housewives of New York fans loved how open and honest Leah was. She was a breath of fresh air compared to the cast. Sadly, the current season 13 is not the highest-ranking season of RHONY, but Leah's confessional looks are stunning.
In season 12, when Bravo announced who their newest castmate was, Reddit fell in love with her style. Sticky_Chris noted, "New girl coming in hot. Leah looks the best!". While other fans thought she looked like a mix of former Housewives Heather Thomson and Tinsley Mortimer.
9

Worst: Teresa Giudice (Season 4 Of RHONJ)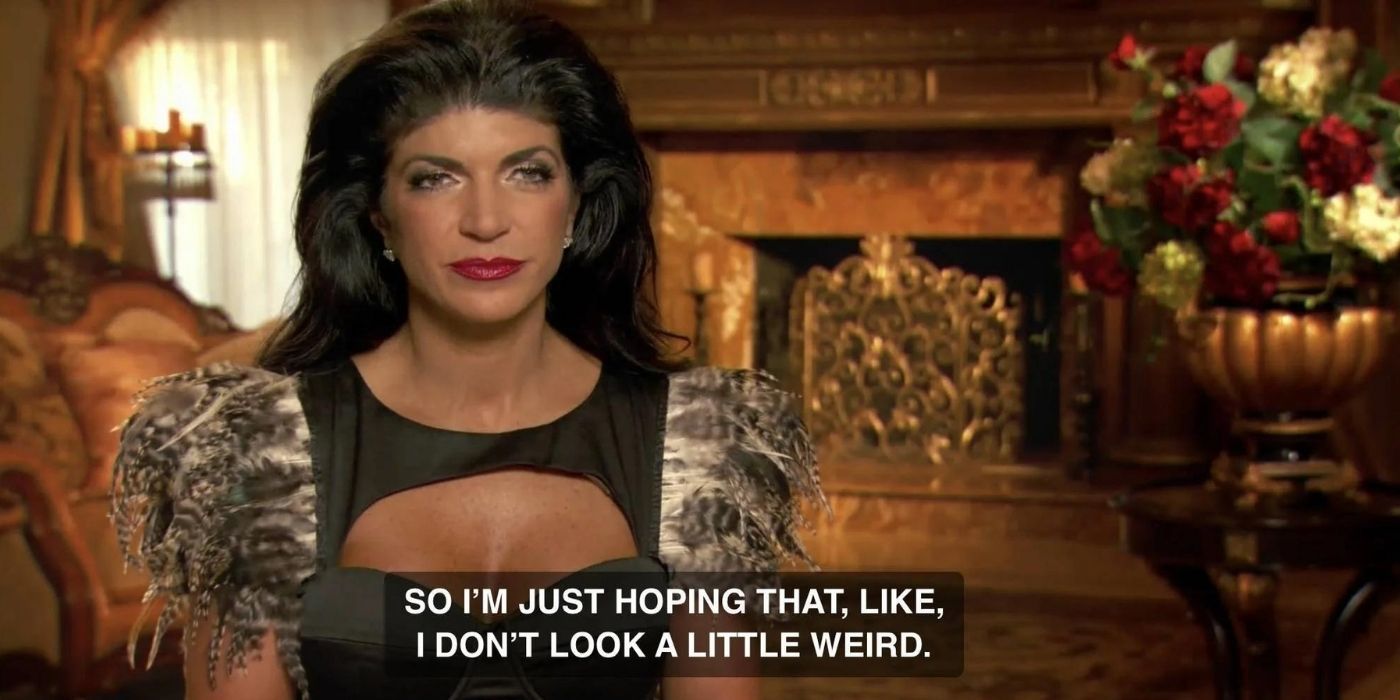 Teresa Giudice is known for her fights over the years on The Real Housewives of New Jersey, but she's also known for some questionable fashion choices in her confessionals. When Reddit was asked who had the worst confessional look, AvivasProstheticLeg reminded everyone about this look in season 4.
RELATED: Teresa Giudice's 10 Biggest Fights On The Real Housewives Of New Jersey, Ranked
Bredus called the look "Jurassic Park Chic," while Film_Anthologist said, "The velociraptor look." Between the feathers and the hairstyle, not too many were fans of this one.
8

Best: Dr Tiffany Moon (Season 5 Of RHOD)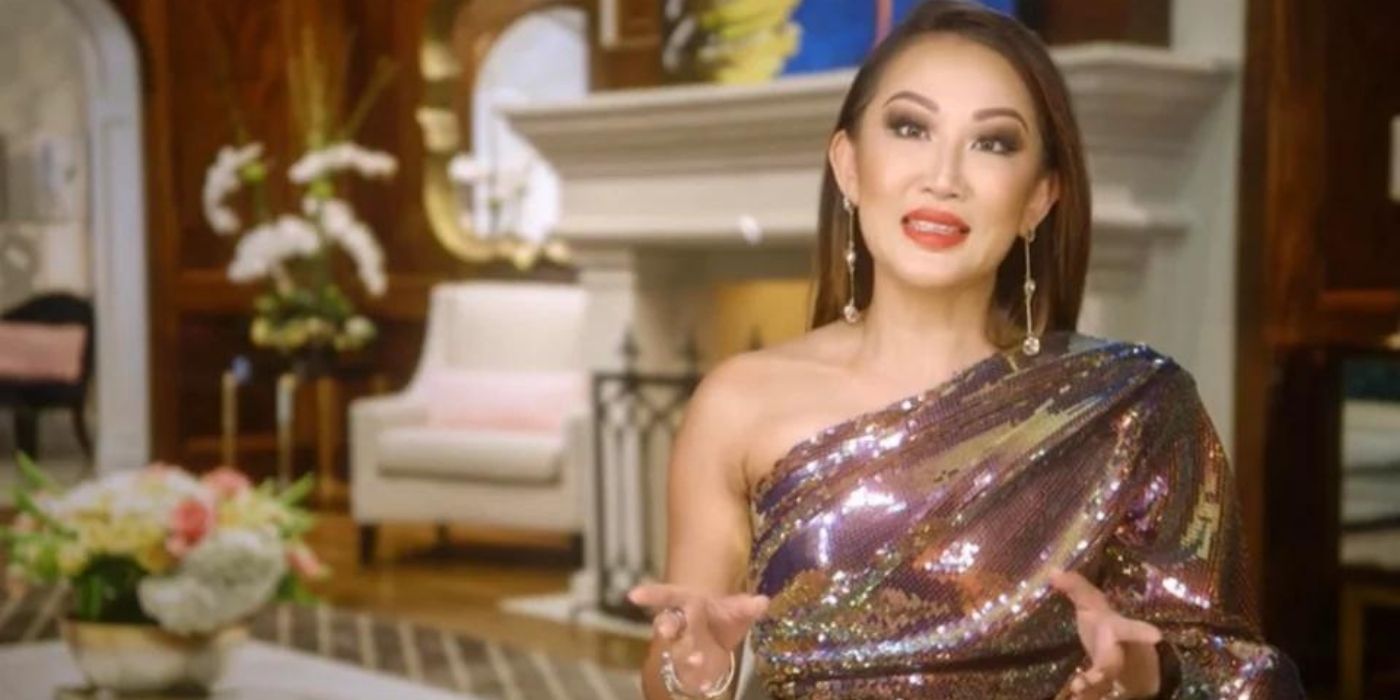 Tiffany Moon is a beloved Housewife to fans. She's one of the most intelligent Housewives in the series as an anesthesiologist and professor. The busy doctor is also a wife and mother of two. Unfortunately for Moon, she found herself in different arguments with the other women but fans stood by Tiffany and her points of view. Britset told Reddit, "Yeah, Dr. Moon is sending me to outer space in the best possible way with this dress and earring combo. So gorgeous!". Another fan, WollyViolet also loved her makeup, saying, "The lipstick totally makes this look."
7

Worst: Ashley Darby (Season 4 Of RHOP)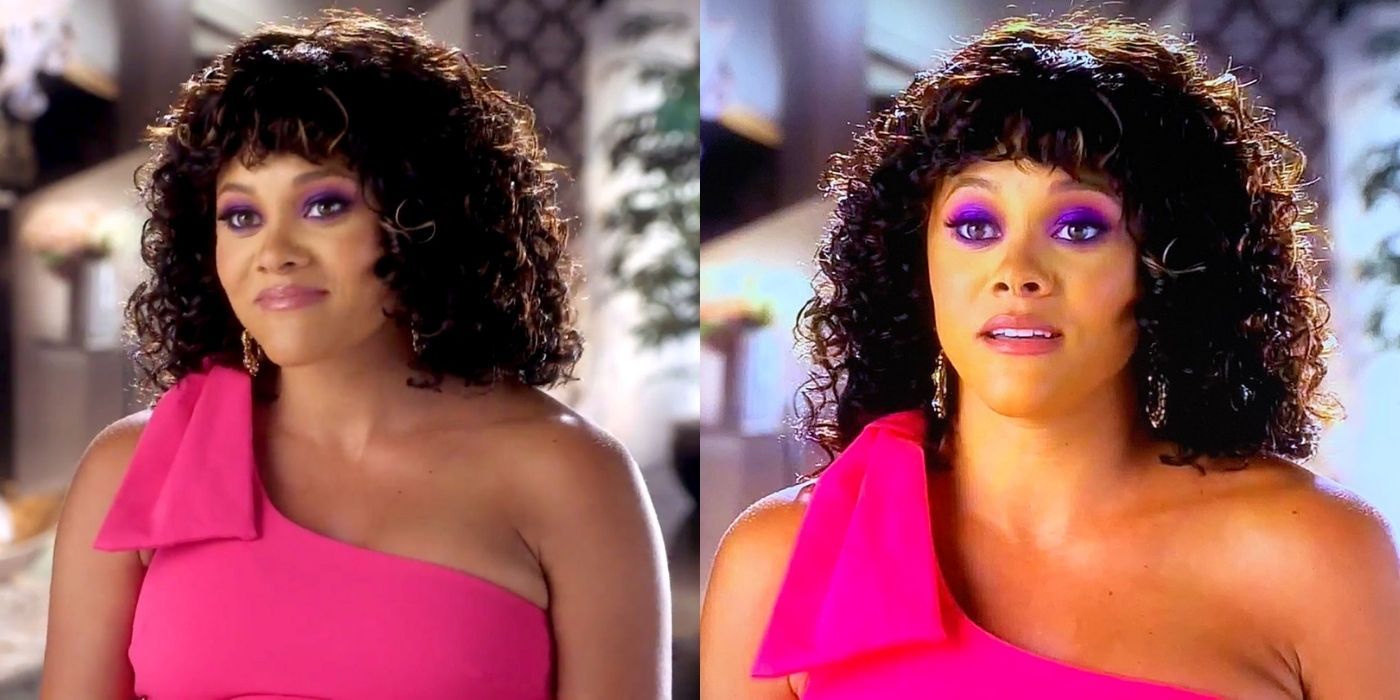 There are some amazing confessional looks in The Real Housewives of Potomac. The women all serve incredible fashions and know how to do their hair and makeup accordingly. And though Ashley Darby is stunning and youthful, this confessional look was a miss for fans.
RELATED: The 10 Best Confessional Looks In The Real Housewives Of Potomac, Ranked
WelcomeToMyTrailer admitted that Ashley Darby's wig is a "no brainer" for being on the worst looks list. ElizaVV agreed and said that this look was the "first one that comes to mind, hands down." Fans seemed to be okay with the dress but it was the makeup and wig that was a miss. Even Ashley said that this look was not her best, according to Bravo.
6

Best: Garcelle Beauvais (Season 11 Of RHOBH)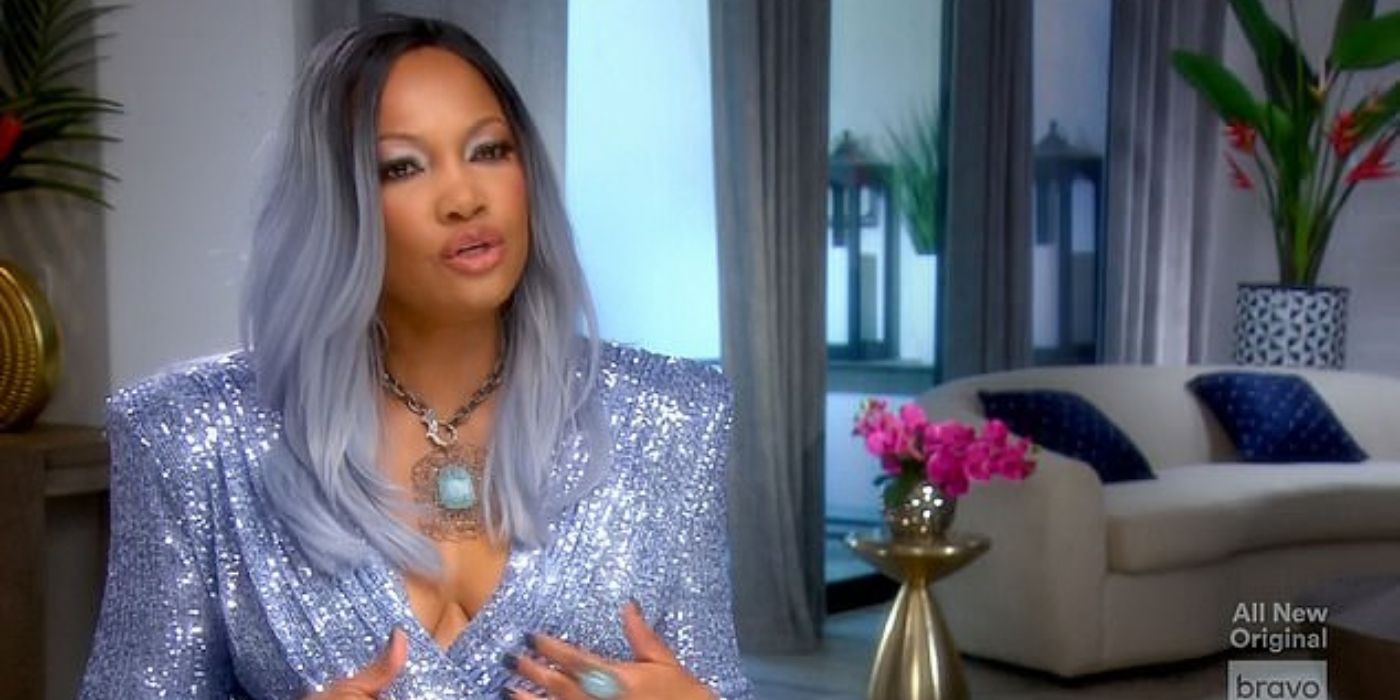 Garcelle Beauvais made a great addition to RHOBH after joining in season 10. Fans didn't know much about Garcelle at first but now that she made it through her first season, they're all in. Due to a thriving career and inspiring backstory, Garcelle is inspirational to viewers. She's also incredibly fashionable.
In season 11, Garcelle wore this beautiful sequined dress that matched her hair and makeup perfectly. TheRealityTVQueen said, "[This is] one of the best confessional look across all franchises [and] one of the best Housewives ever!"
5

Worst: Tamra Judge (Season 8 Of RHOC)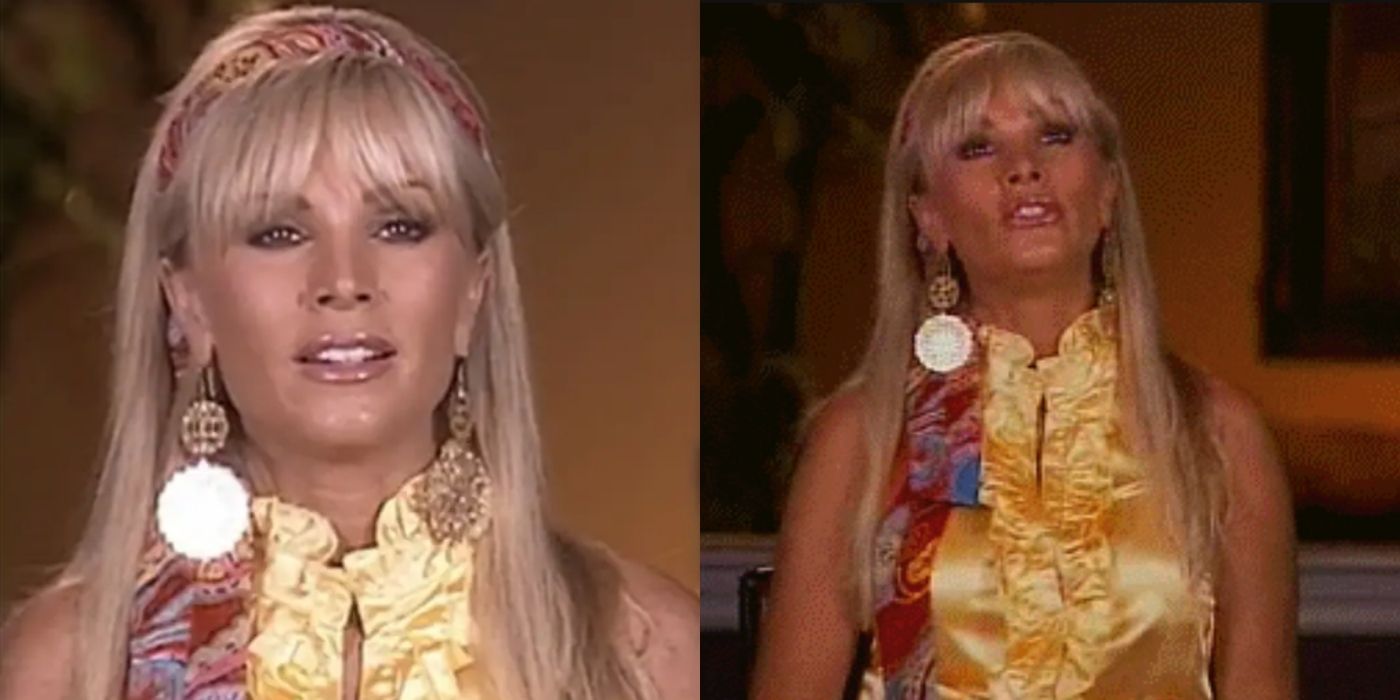 Tamra Judge has been a long-term member of The Real Housewives of Orange County. Fans have seen Tamra go through it all. From divorces to friendship fights, Tamra has been through it all on RHOC — including bad confessional looks. DrunkShants admits that Tamra is "attracted to these frilly silk blouses" because she's worn more than one. GingerBrave admitted that "Tamra has worn some truly atrocious outfits." Even Tamra admitted on Twitter that this look was one of her worst
4

Best: Monique Samuels (Season 4 Of RHOP)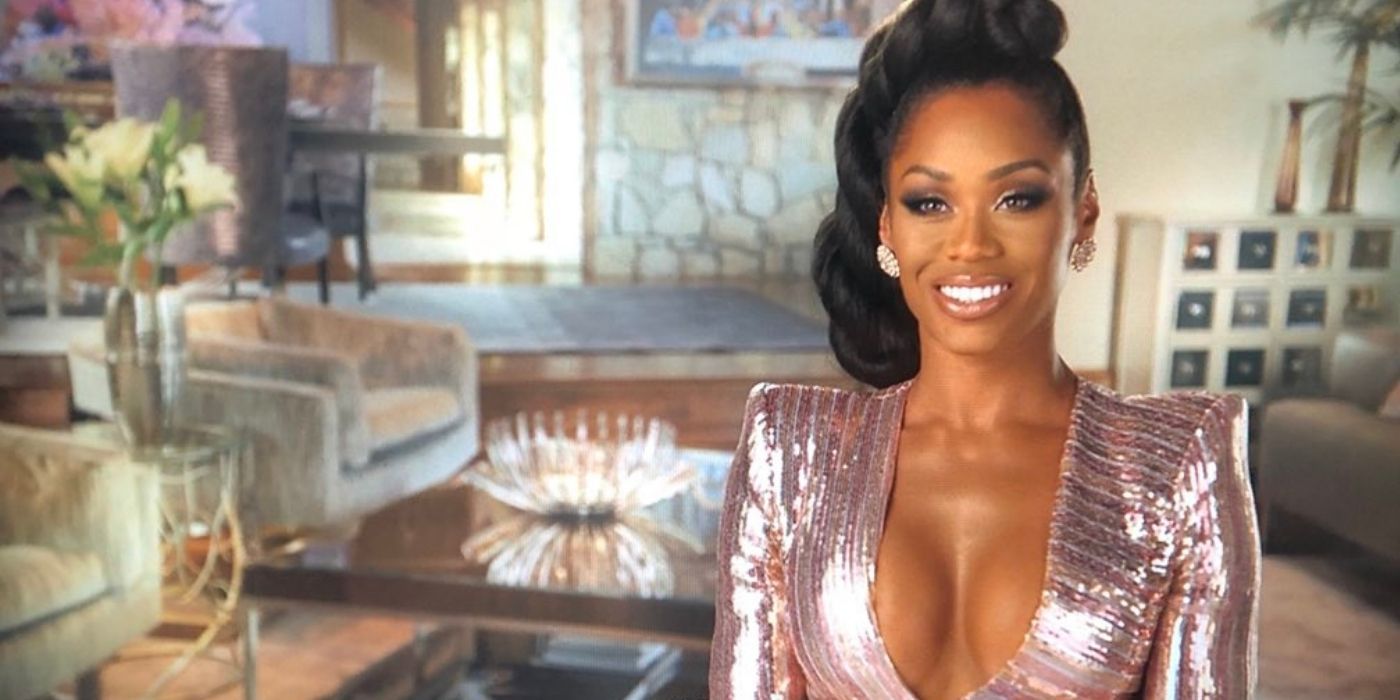 Monique Samuels joined The Real Housewives of Potomac in season 2 and unfortunately left in season 5, but fans still talk about her sense of style and her entertainment value. Mention-It-All told Reddit, "Monique had some great looks last season of RHOP, especially her hairstyles." Another said this look was one of their "all-time favorites." Her earrings, lipstick, and makeup look exceptional with this look.
3

Worst: Dorit Kemsley (Season 9 On RHOBH)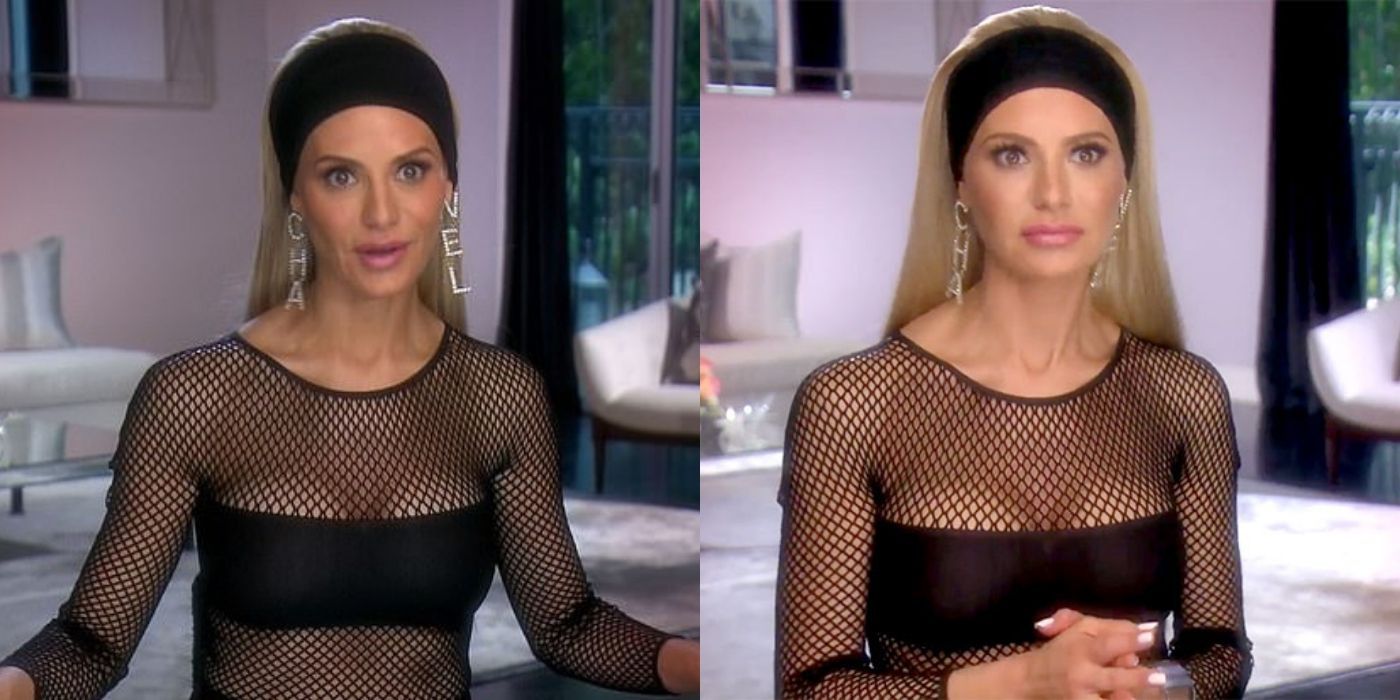 Dorit has been a welcomed addition to The Real Housewives of Beverly Hills. Her marriage to PK, her business, and her ups and downs with her castmates have all the makings for a great Housewife. But one of Dorit's more shocking decisions was this confessional look, according to fans. PB_Fuel told Reddit, "Dorit's mile-wide black headband and fishnet top in season 9 was a choice." Dorit is such a fashionista that this look fell flat among a sea of better looks.
2

Best: Erika Jayne (Season 9 Of RHOBH)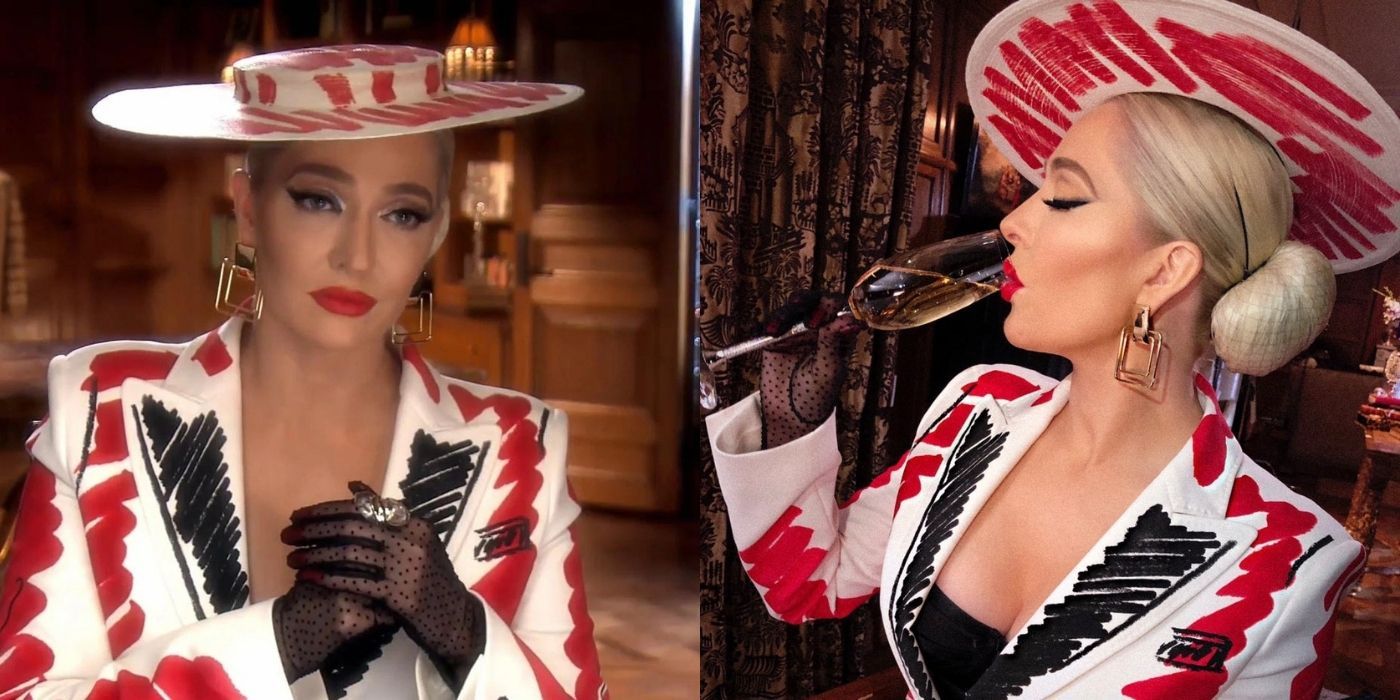 Erika Jayne has some of the most iconic outfits throughout The Real Housewives of Beverly Hills. As seen in the show, Erika always has stylists and glam squads around that make sure Erika always looks her best. And according to Reddit, this look was one of them.
One fan told Reddit that this look was the worst for them, but others quickly came in to defend the outfit. Burrito_Surpreme said that they were "obsessed" with the outfit and that it "made a strong impression" on them. QueenJenay also said that this was their "all-time favorite confession look ever."
1

Worst: Jennifer Ayden (Season 10 Of RHONJ)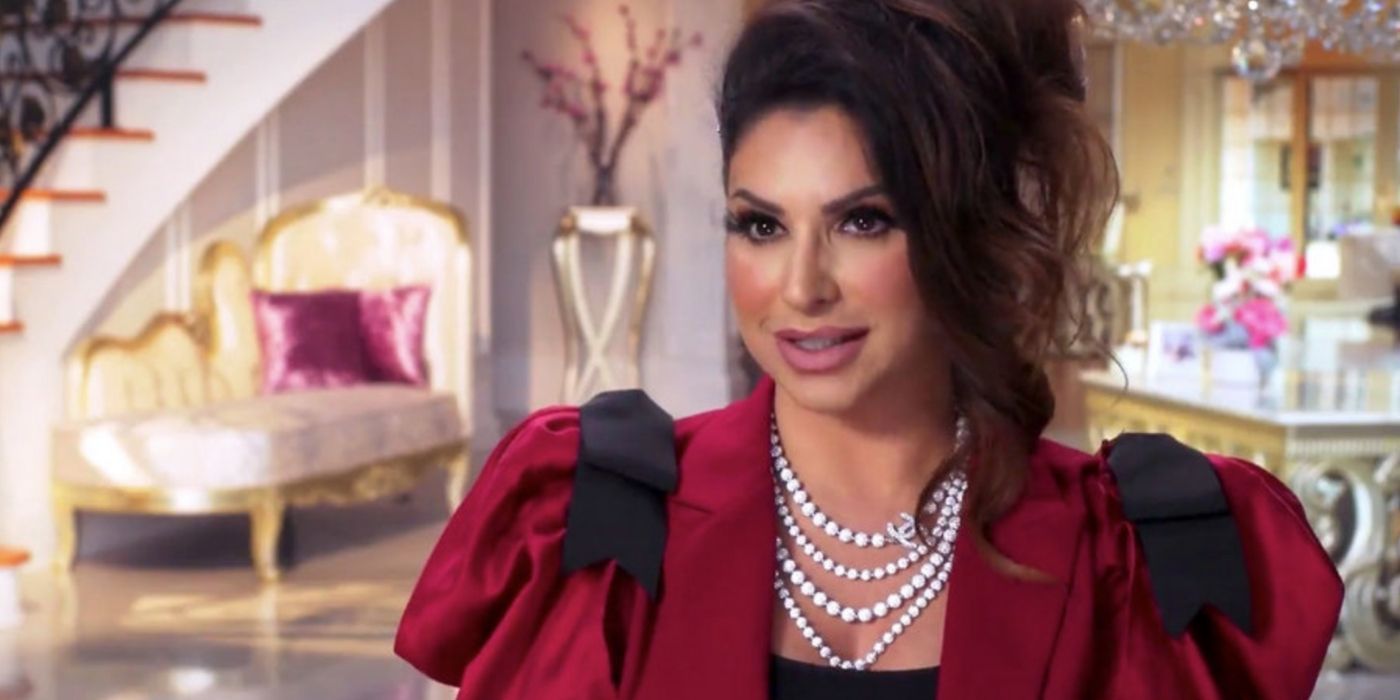 Just like her castmate, Teresa, Jennifer Ayden also failed this confessional look, according to Reddit. Sonjas-Toaster-Oven admitted that it "looks like the '80s threw up all over her," and that the look was "tacky." Everything from the puffy sleeves to the pearls to the hairstyle proves that this look is a dated one. But one bad look doesn't mean fans won' support Jennifer in the upcoming 12th season.
NEXT: 5 Times Fans Supported Jennifer (& 5 They Didn't) On The Real Housewives Of New Jersey