The Real Housewives Of Beverly Hills: 10 Scenes Viewers Love To Rewatch Over And Over
For 11 seasons The Real Housewives Of Beverly Hills has served up entertaining episodes with dramatic moments that fans love to talk about again and again. While viewers do watch for the relationships that the cast members have, something unexpected happens in most episodes, and this leads to endless discussions between Real Housewives devotees.
RELATED: 7 Best Relationships On The Real Housewives of Beverly Hills
From intense fights to some happier moments between the cast and their family members, there are many RHOBH moments that fans can watch several times and still find new meaning in them with each viewing. Sometimes, these scenes are just fun to indulge in a second (or third) time because the chaos is so delicious.
10

Dorit's Adorable Kids Giving Her Fashion Advice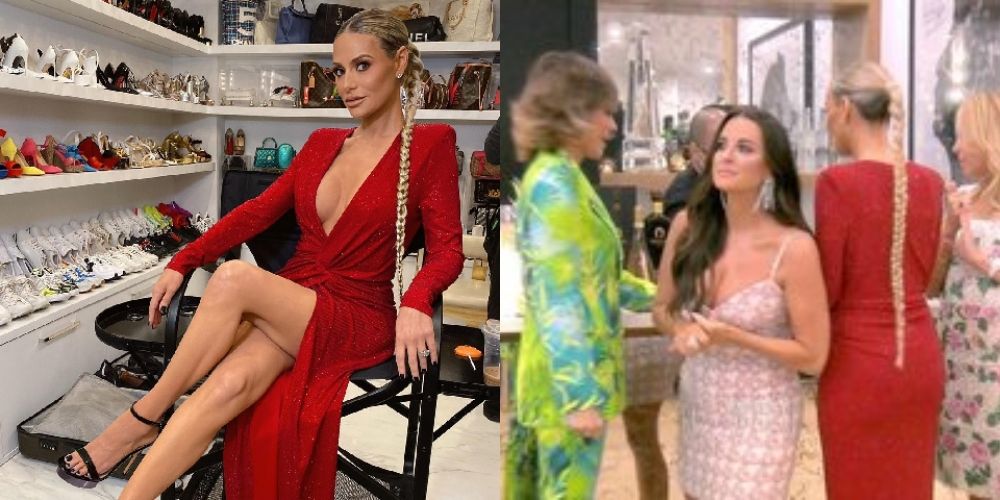 In the season 11 premiere called "Dressed to the 90210s," the cast had a get-together at Dorit's, and Dorit wore a long, flowing, red dress. Her kids made viewers laugh and totally stole the show when they questioned her decision to wear this outfit. Jagger said that the dress seemed "like a robe" and Phoenix said that she could see Dorit's chest.
Fans love a lot of things about this cast member, from Dorit's hilarious quotes on RHOBH to her fabulous outfits, and this was a really sweet scene that showed how much she loves her children. Dorit even posted the photo to her Instagram account later, asking if people thought it was a robe.
9

Lisa Rinna Dressed Up As Erika Jayne
In the season 9 episode "Meet Rinna Jayne," Kyle Richards threw her daughter Farrah a 30th birthday party that had a Halloween theme, and Lisa Rinna decided to dress as Erika Jayne. She wore a fun, brightly colored dress, and her wig had two high pigtails.
This was a big moment on the reality show, as the outfit definitely broke the ice between Lisa and Kim Richards, who argued in season 7 when Lisa questioned if Kim was sober. There was also the fact that Lisa gave Kim's daughter a bunny for her new baby, and Kim gave it back at the reunion. Fans love seeing Lisa in such a fun costume, which makes this one of the most rewatchable scenes.
8

Kathy Hilton's Funny Sleep Antics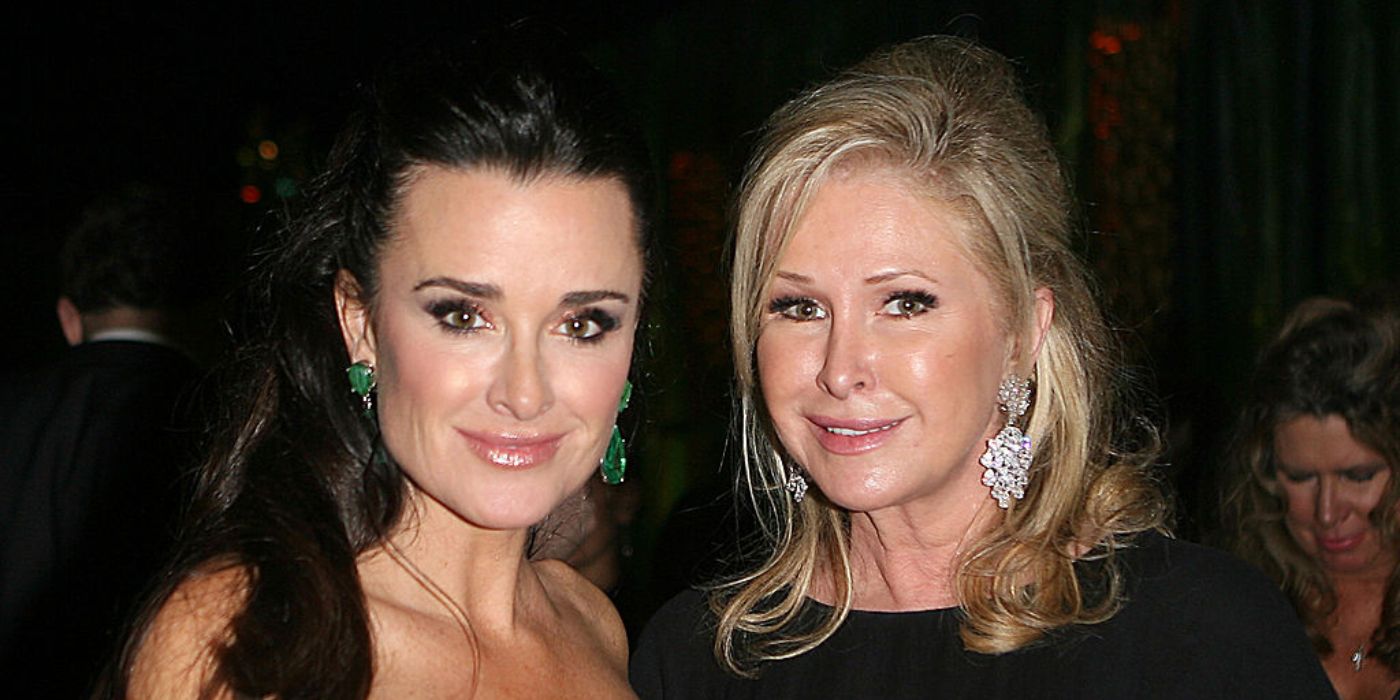 Kyle's sister Kathy Hilton has been a fun new RHOBH cast member. In season 11, the cast went on a trip to Lake Tahoe. Kathy made fans laugh when she had trouble sleeping and practiced quite the nighttime routine. Kathy got into Kyle's bed with six newspapers that she was reading. She even had Red Bull and potato chips too.
RELATED: Erika's 10 Most Iconic Outfits On The Real Housewives Of Beverly Hills, Ranked
As one of the more lighthearted scenes from season 11, this is a great one to watch over and over because it showed the relatable sibling relationship that these two cast members have. Kyle just wanted to sleep, but Kathy couldn't help bugging her. It's reminiscent of anyone's family trips.
7

Erika's Comments About Dorit's Age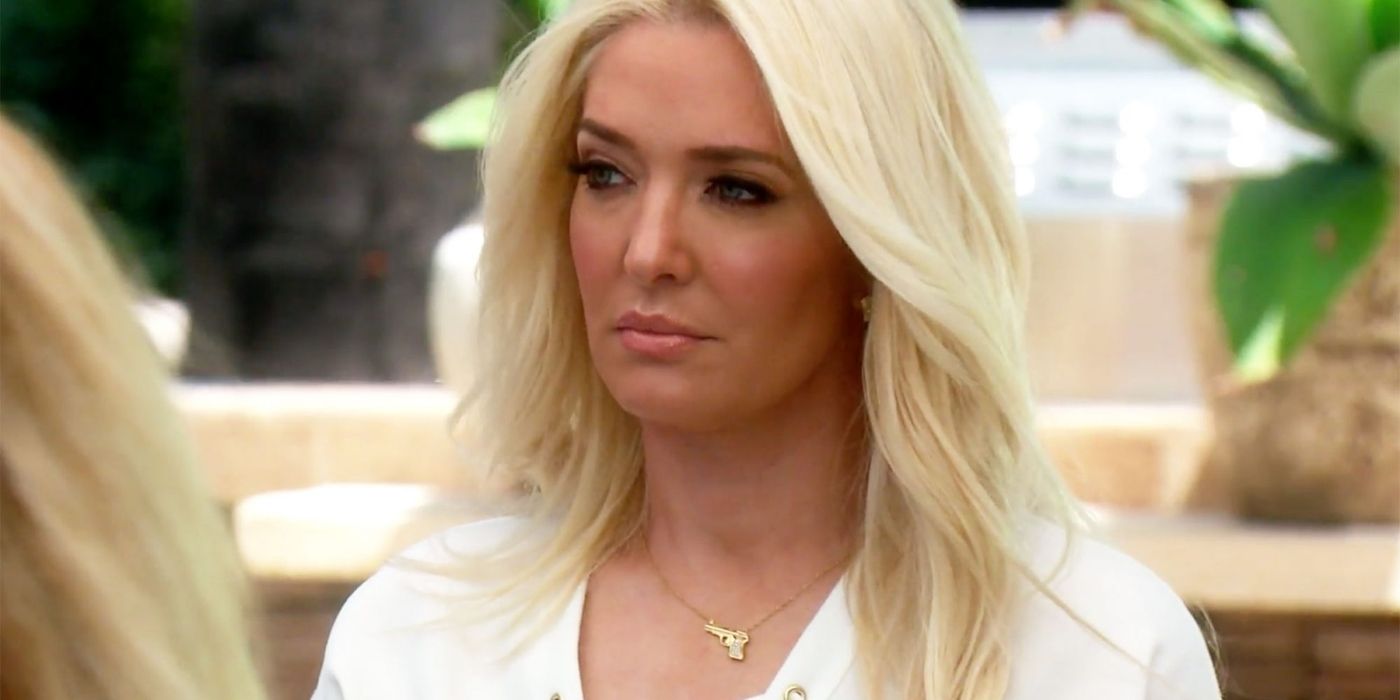 In the season 7 episode "Amnesia Appetizers," Dorit, Erika Girardi, Camille Grammer, and Eileen Davidson were enjoying a meal together. Erika answered some questions about her Erika Jayne music career, and Eileen said that it was great that this was happening "at this time in your life." Erika said it was "unusual" since she was in her mid-40s. Dorit said, "Don't you think in your 40s, what comes with 40s is this confidence and this kind of sense of being and self-awareness?" Erika quipped, "You've been 40 a week," and everyone laughed.
Erika has many memorable RHOBH episodes, and she always says what she wants to, even if it's a bit harsh. Dorit might not have appreciated her comment, but viewers knew Erika was just kidding around, and it's nice to see Erika having fun with her co-stars.
6

Brandi And Eileen's Fight
Eileen and Brandi had a huge fight, and Brandi said that Eileen's husband was married when they first met. Eileen said that she and her husband were actually both married, and he acted on the TV show that she was on. Brandi was judgemental because her ex-husband Eddie had an affair with LeeAnn Rhimes, and she asked Eileen to recreate a scene from the soap opera Eileen starred on. Brandi threw wine in Eileen's face, shocking everyone.
This is another RHOBH scene that fans need to see more than once as it was so unexpected. Brandi called it "a soap opera moment" when talking to the camera, and viewers were just as confused as the cast members.
5

Kyle's Infamous Words For Camille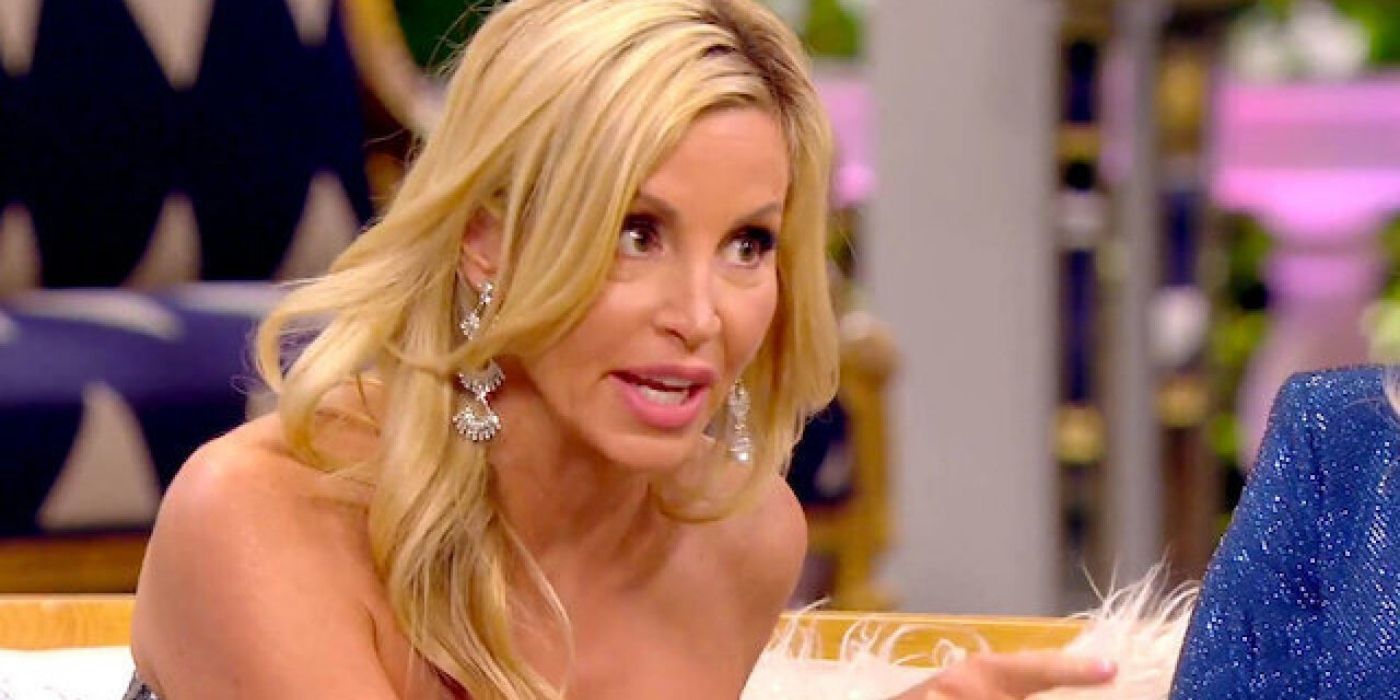 Back in season 1, Kyles said "You're such a f---ing liar, Camille." According to Camille, Kyle said that people would only want Camille around if her husband (at the time) Kelsey Grammer was there too. Kyle, for her part, insisted she would never have said that.
This is definitely one of Kyle Richards's most iconic RHOBH quotes, and it speaks to the tough relationship that Kyle and Camille had at one point. Over the seasons, things seem to have gotten better between them, but this is a good example of a Real Housewives fight that didn't seem very logical.
4

Kathryn Talked About Lisa Vanderpump's "Web"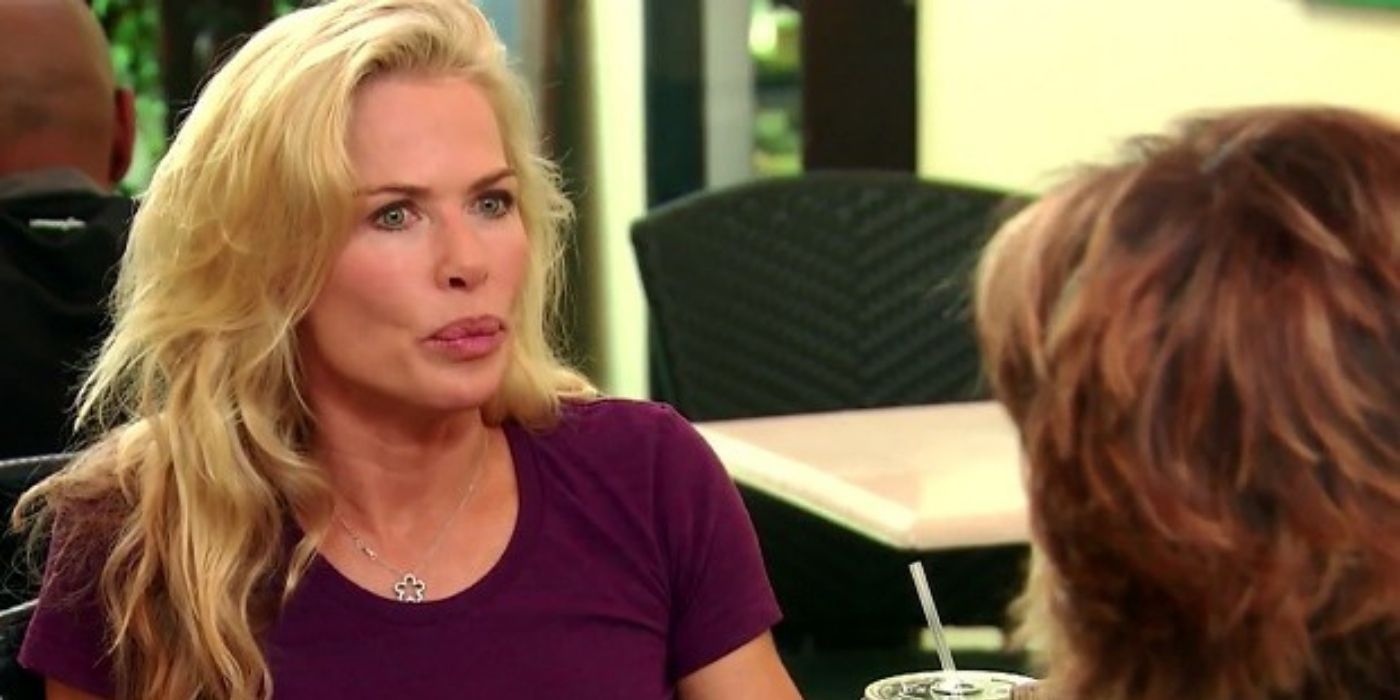 Kathryn Edwards told her co-stars that Erika said something along the lines of "Don't get caught in Lisa Vanderpump's web" and that it was a warning not to "get fooled." Erika had actually said, "I think she's a sniper from the side. I think she doesn't want to leave any fingerprints."
RELATED: 10 Best Real Housewives Of Atlanta Episodes For New Fans To Watch
Erika was angry because she was misquoted, and LVP was mad since she didn't want Erika talking about her. This is a classic scene RHOBH scene because both cast members have strong personalities, and the conflict between those personalities led to the type of drama fans want to see.
3

Kathy Asked, "You Do Magic Now?"
In the season 5 finale, titled "The Party's Over," Adrienne Maloof threw a magic-themed party. During the party, Adrienne, Kyle, and Kathy got to talking. Adrienne said, "Thank God I was doing my magic act." Kathy, looking shocked and confused, asked, "You do magic now?"
Fans love this moment because Kathy said what everyone was thinking: Did Adrienne really do magic? Adrienne said that she had done some earlier at the party and Kathy must have missed it. Kathy just laughed in response, making this a memorable and funny moment.
2

The Famous Dinner Party Scene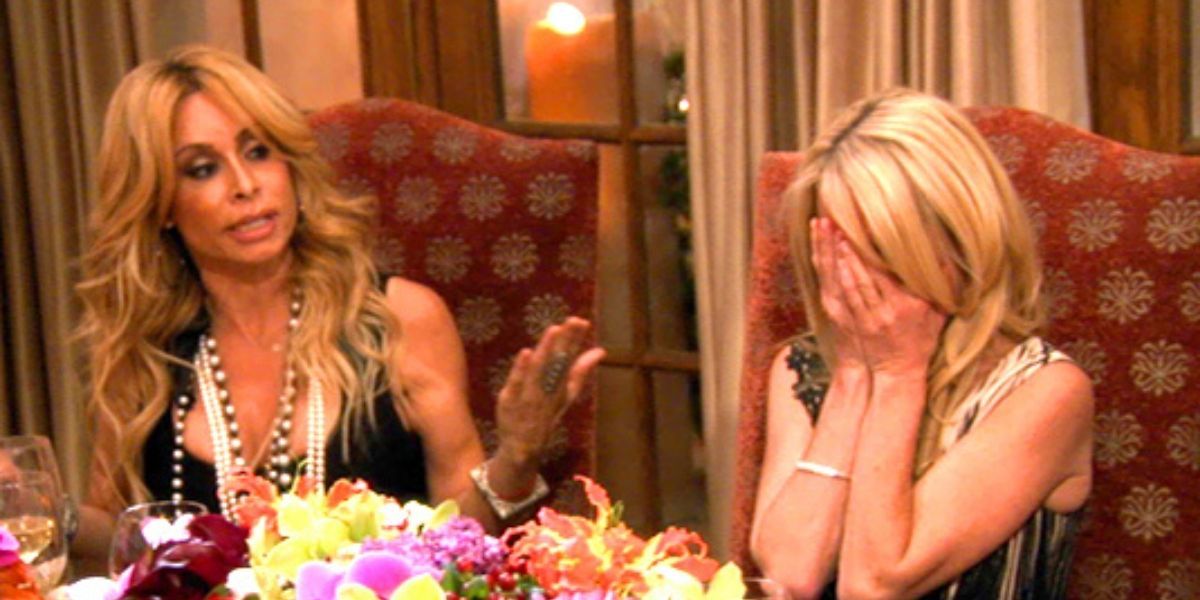 The season 1 RHOBH episode "The Dinner Party From Hell" can't be ignored, and fans love one scene in particular: the scene when Camille Grammer said, "And then I realized that's who it is: Faye Resnick. The morally corrupt Faye Resnick." Camille said she saw that Faye had posed for Playboy magazine once the O.J. Simpson trial was over.
Of all the scenes from the reality series to rewatch, this one is a clear fan-favorite. Camille's statement lives on because it seemed mean-spirited, and Faye said that she was surprised and felt like she was being attacked.
1

Lisa Vanderpump's Impression Of Kim Richards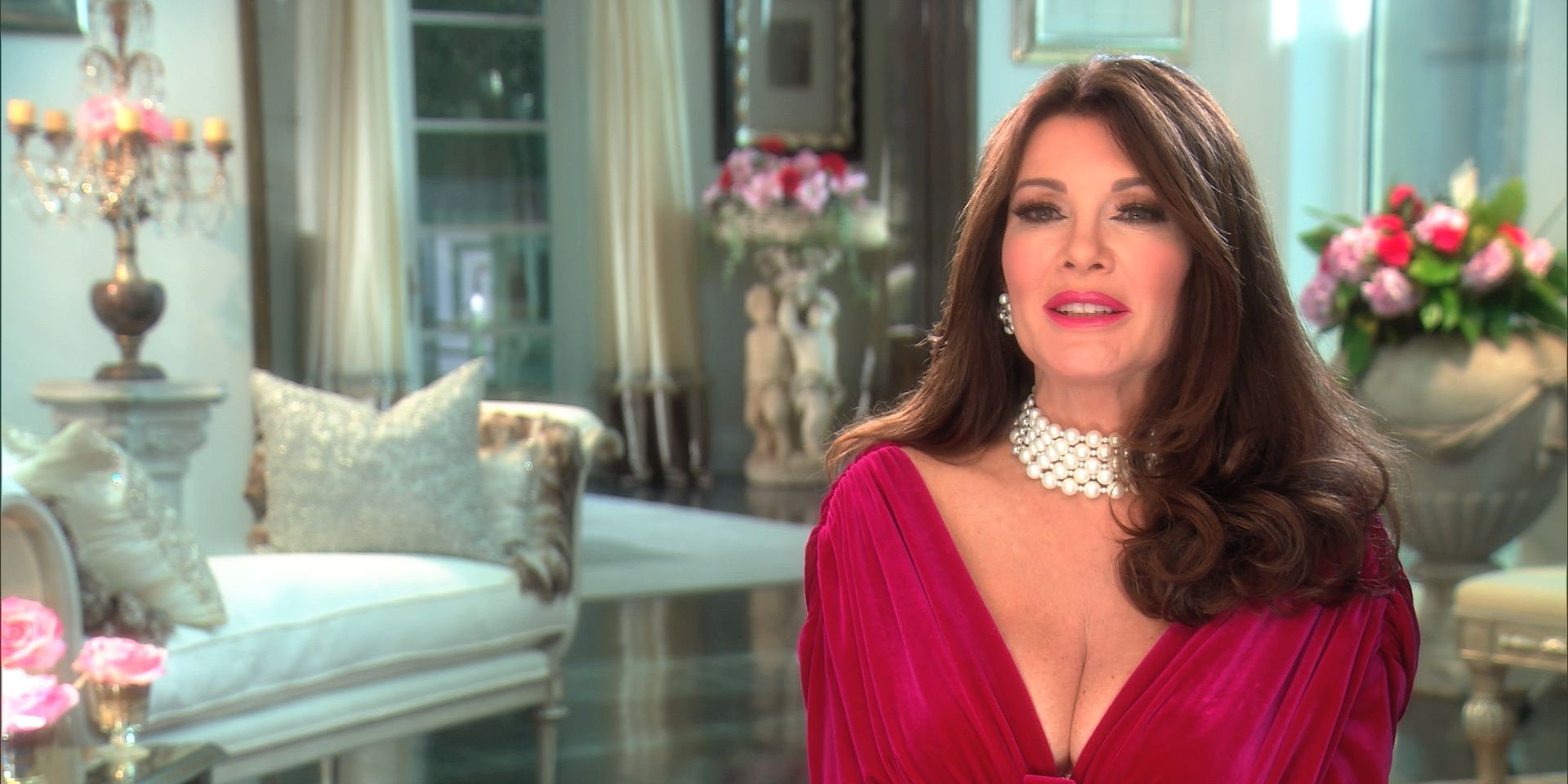 In season 2, Kyle held a seance party, but Kim didn't want to attend. Lisa Vanderpump wasn't sure that she believed her. "This girl has an excuse for everything" Lisa said. Then she added, in a voice mocking Kim, "'I've got laryngitis, I'm moving.' What is this? It's constant!"
When the Real Housewives cast members do impressions of each other, it's usually light-hearted and with good intentions. In LVP's case, she was making a point: Why didn't Kim just join in on the fun? Viewers loved seeing Lisa joke around, and this is one of her best scenes.
NEXT: The 10 Most Outrageous Moments in Real Housewives of Beverly Hills (RHOBH) History, Ranked