Vampire Diaries Showrunner Explains Why Bonnie & Damon Never Dated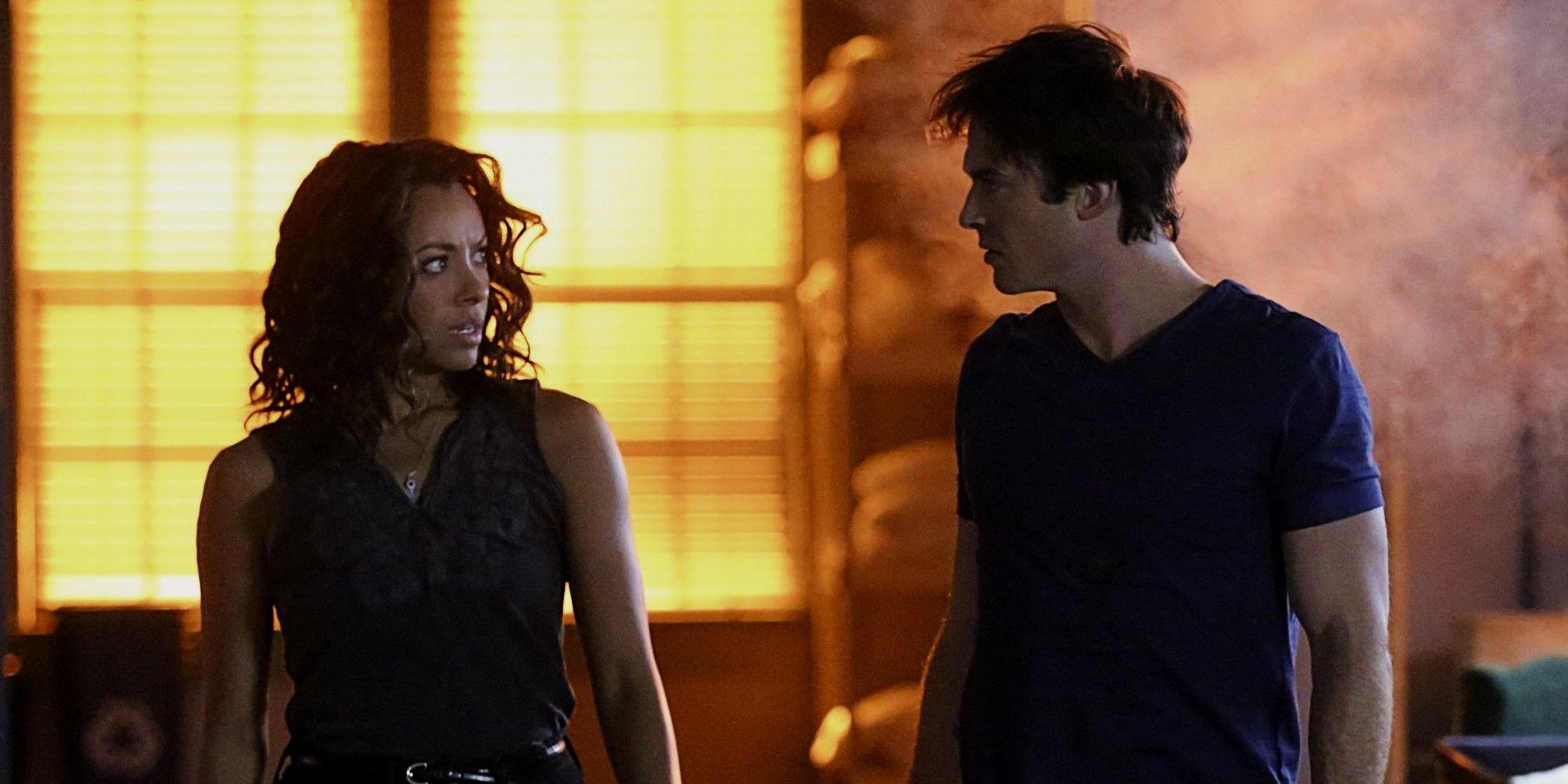 The Vampire Diaries' co-creator and showrunner Julie Plec explains why Damon and Bonnie never dated each other. Based on the book series of the same name by L.J. Smith, The Vampire Diaries premiered on The CW in September 2009. The show began with a focus on Elena Gilbert (Nina Dobrev) and her relationship with the mysterious Stefan Salvatore (Paul Wesley). Upon discovering that Stefan and his older brother Damon (Ian Somerhalder) are vampires, Elena's life is changed forever.
The supernatural drama lasted for 8 seasons, airing its final episode in March 2017. Over the course of that run, many of the series' central relationships changed and evolved. Damon's relationship with the witch Bonnie Bennett (Kat Graham) was among those that shifted drastically. Antagonistic towards one another at first, their interactions grow warmer midway through the show. Beginning with season 6 of The Vampire Diaries, however, once they are trapped together in a 1994 Prison World, a true friendship is cemented. But as Plec recently explained, it wasn't meant to be more than that.
Related: The Originals: Why Davina Is So Powerful (Is She Stronger Than Bonnie?)
During a recent conversation with EW's Binge podcast, Plec touched on the friendship that developed between Bonnie and Damon. She also explained why, despite the pairing's popularity in The Vampire Diaries fandom, the two characters never entered into a romantic relationship. You can read Plec's quote below.
"Bonnie and Damon had a thing in the books. We had sort of always said, 'We don't buy a romantic connection between Bonnie and Damon because Damon's just done too many terrible things and Bonnie just has more integrity than that,' But we wanted to service that relationship in the canon a little bit."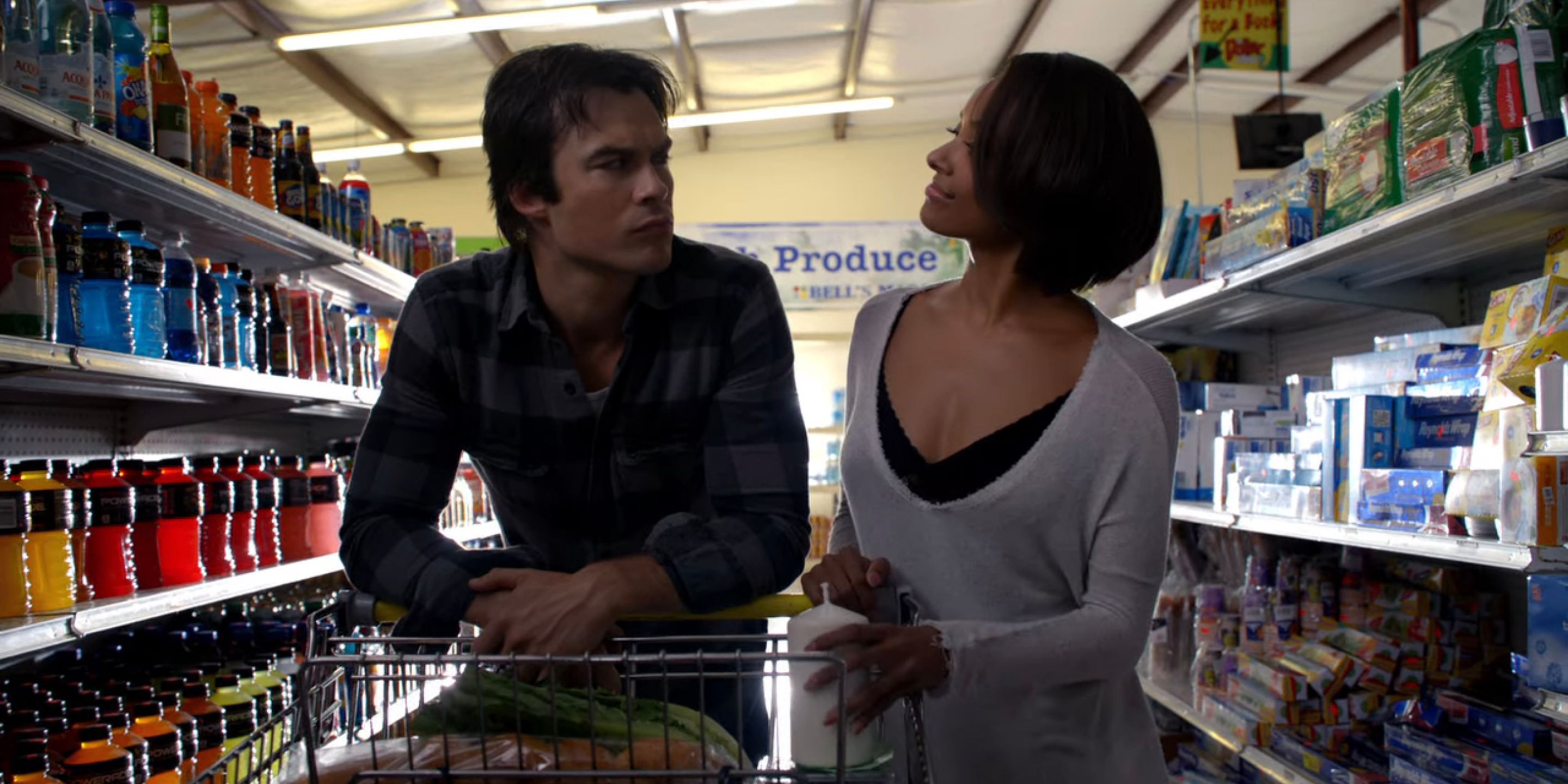 Plec's remarks serve as an indication of how The Vampire Diaries adaption diverged from its source material. In the novels, Damon and Bonnie are romantically linked and positioned as potential soulmates. This is a far cry from how the pair initially interacted during the first few seasons of The CW series. Bonnie regarded the older Salvatore brother with distrust at first and then outright animosity upon learning that he was a vampire. It was only because of their situation during season 6 that the two were forced to develop a better understanding and empathy for one another, which gradually developed into a genuine bond and love. In the latter half of the supernatural drama, they even sacrificed for each other and saved each other on numerous occasions. Still, in the view of the writing team, a romantic relationship would be out of step with how Bonnie had been depicted throughout the show.
It's certainly commendable that the writers of The Vampire Diaries chose not to forgo a character's development for the sake of a relationship, but it's also understandable why fans would be drawn to the idea of Bonnie and Damon. The trope of enemies becoming lovers is a popular one, across many different genres. Graham and Somerhalder were even be recognized for their on-screen chemistry, winning awards and rising to the top of polls when it came to pairings that viewers wanted to see happen. While it's a shame that the path was never explored, it's a good thing that audiences were able to enjoy the blossoming of an unexpected friendship.
More: Why Bonnie Was Missing From Legacies' Salvatore Musical Episode
Source: EW's Binge podcast