Whitest Kids U Know Co-Founder Trevor Moore Dies At 41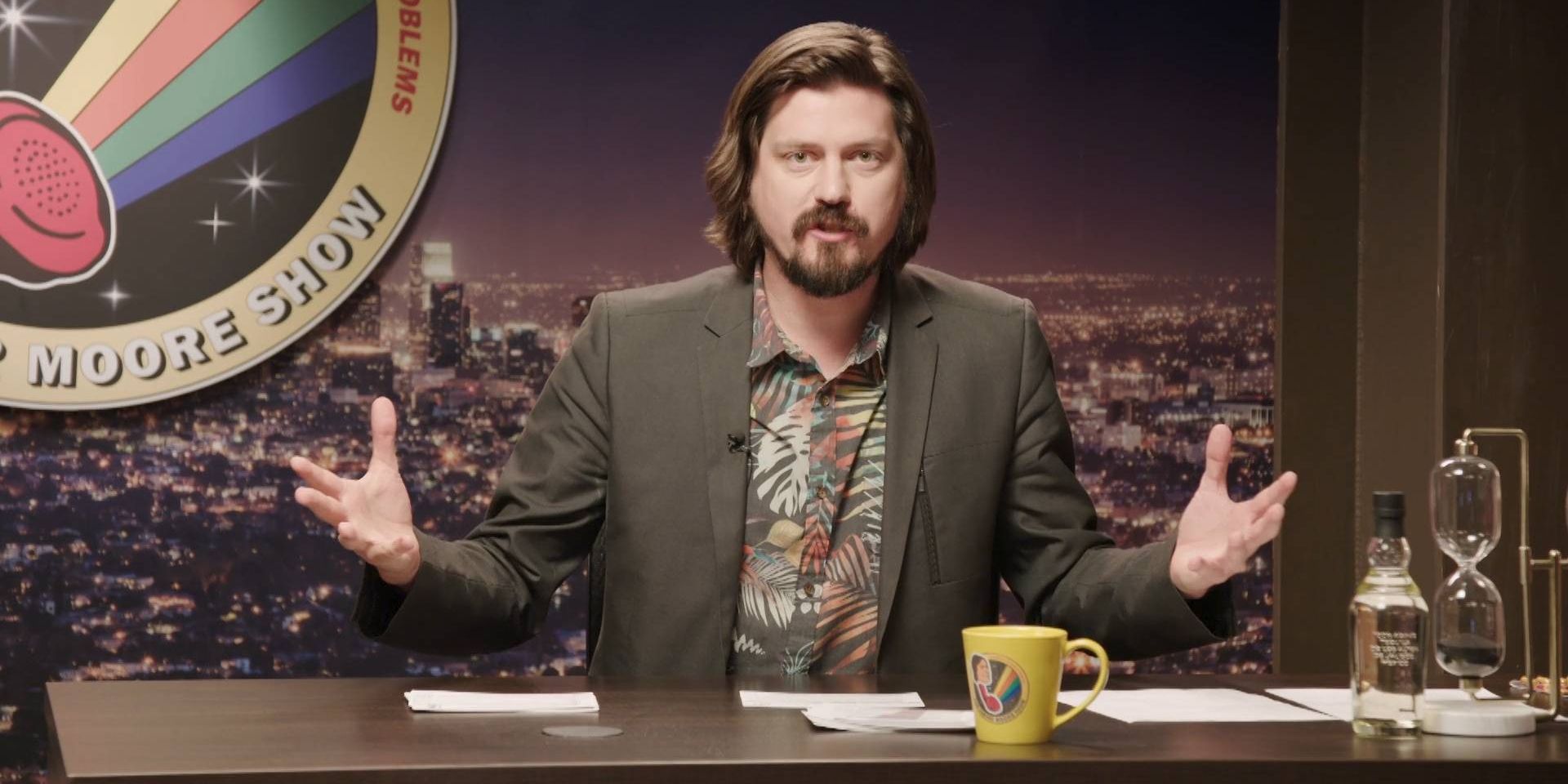 Trevor Moore, co-founder of U.S. sketch comedy group The Whitest Kids U' Know, has passed away unexpectedly at the age of 41. Born in Montclair, New Jersey, Moore launched his television career in his late teens when he created and hosted a weekly sketch comedy series The Trevor Moore Show for a local TV station in 1997. After moving to New York in 1999, Moore gained an internship with Saturday Night Live executive producer Lorne Michaels.
Also while in New York, Moore became one of the founding members of The Whitest Kids U' Know alongside Sam Brown, Timmy Williams, Darren Trumeter, and Zach Cregger. The young comedians quickly gained popularity as a sketch group and, after proving themselves a huge hit with crowds at the HBO U.S. Comedy Arts Festival in 2006, landed a highly successful self-titled television series. After starting on Fuse, the series went on to run for five seasons on IFC and led to two films: Miss March and The Civil War on Drugs.
Related: What To Expect From SNL Season 47
As reported by CNN on Sunday, Moore's manager, Kara Welker, confirmed the comedian and actor's tragic death in a statement made on behalf of Moore's wife, Aimee Carlson, and the Moore family. According to the statement, Moore died "in a tragic accident" on Friday night, though no other details were given. His family also requested privacy as they grieve his loss. Carlson said:
We are devastated by the loss of my husband, best friend and the father of our son. He was known as a writer and comedian to millions, and yet to us he was simply the center of our whole world. This is a tragic and sudden loss and we ask that you please respect our privacy during this time of grieving.
Moore's fellow Whitest Kids U' Know co-founders, Cregger and Brown, also paid tribute to Moore in a joint statement, saying in part, "He was our best friend, and we speak for all of us in saying that the loss of Trevor is unimaginable." Following the heartbreaking news, Comedy Central tweeted the following, while messages of shock, love. and support flooded in from Moore's countless fans:
Moore's most recent work includes The Trevor Moore Show, which he created for Comedy Central as a miniseries in 2019. Later in his career, he also worked with Disney on a couple different series. He co-created Walk the Prank in 2016 with Adam Small, with the show airing on Disney XD. He reteamed with Small for the Disney Channel's Just Roll with It, on which he served as both a co-creator and executive producer. It's clear Moore wasn't content with sticking with what he knew and instead was interested in pursuing exciting, new creative opportunities, especially in recent years. He leaves behind a host of TV shows and movies for fans to revisit and left a permanent mark on the world of comedy.
Source: CNN, Comedy Central