10 Best TV Shows Like Midnight Mass | ScreenRant
After creating the two wildly popular Netflix original horrors series, The Haunting of Hill House and The Haunting of Bly Manor, writer/director Mike Flanagan returns this fall with Midnight Mass, a seven-part horror series about an island community wracked by a supernatural scourge that plagues the town following the arrival of a cryptic young priest.
RELATED: The 9 Most Touching Scenes In The Haunting Of Hill House
Fans of Flanagan's work know how capable he is at marrying relatable characters with escalating tension, suspense, and abject terror wrapped around a central mystery. With his new series set to release in September 2021, fans might be wise to prepare themselves with a few similar supernatural horror shows.
10

Castle Rock (2018 - 2019) - Available On Hulu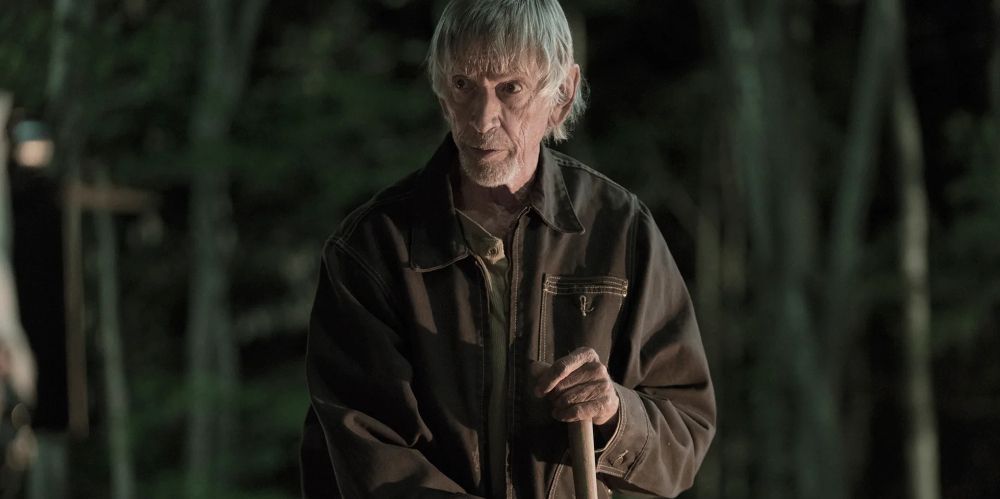 Since Flanagan often adapts the work of Stephen King, a perfect series to watch in tandem with Midnight Mass is Castle Rock, Hulu's original horror series that weaves multiple characters from the preeminent horror scribe's novelistic universe.
When strange supernatural phenomena begin to curse the titular town, it's up to one of the most beloved characters of Castle Rock, Sheriff Alan Pangborn (Scott Glenn), to find answers and keep his community safe. Like Midnight Mass, the mysterious presence of Reverend Deaver (Adam Rothenberg) and his Pastor (Aaron Staton) in Castle Rock add a vital religious plotline to the story.
9

The Haunting Of Hill House (2018) - Available On Netflix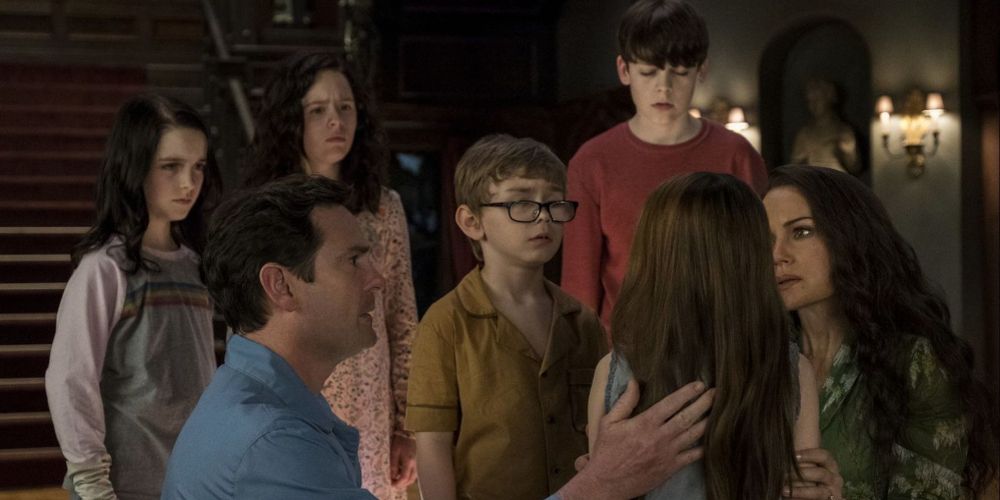 Considering what a runaway hit The Haunting of Hill House proved to be in 2018, expect Flanagan to cling closely to the tried-and-true horror formula with Midnight Mass. In fact, both projects share many cast members, including Kate Siegel, Henry Thomas, Annabeth Gish, and more.
RELATED: Every Mike Flanagan Horror Movie & TV Show, Ranked (According To IMDb)
While the stories are sure to differ, Flanagan's adroit filmmaking skills and ability to craft genuinely terrifying sequences are sure to be redolent of what worked so well in Hill House. His preternatural understanding of how to establish an intriguing central mystery, characters who are easy to root for, and use coy visual tricks to spook audiences out of their wits is sure to come to light in his newest project.
8

Constantine (2014 - 2015) - Available On DirecTV
For another riveting supernatural drama with a religious figure at the heart of the story, Constantine is a must-see TV show. Matt Ryan stars as John Constantine, a once devout follower now suffering a severe test of faith who must confront his past sins in order to deliver humanity from evil.
Beyond the religious connection and profoundly complex main character, both horror series share the same, dark, moody visual tableau that is perfect to watch bundled up on the couch during a stormy night. Moreover, the TV series is far more germane and faithful to the DC comic source material than the Keanu Reeves movie of the same name.
7

Outcast (2016 - 2017) - Available On Max Go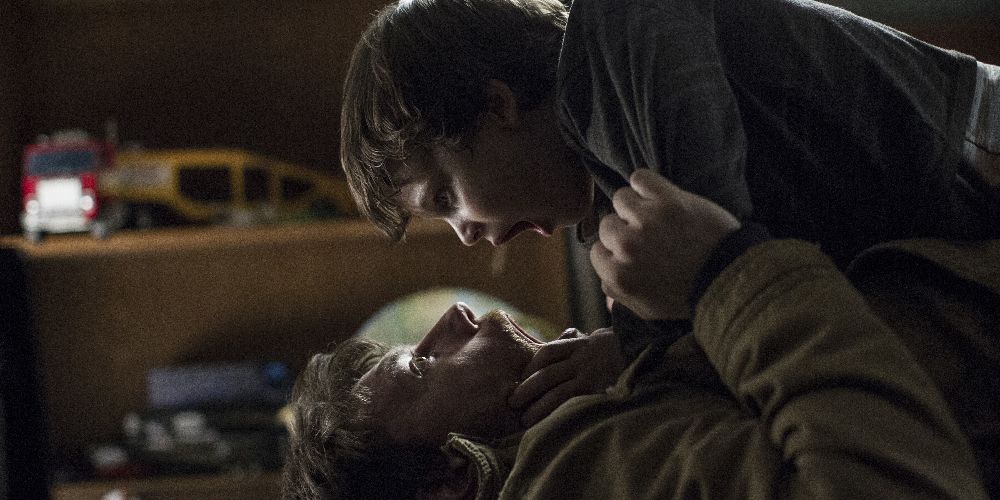 Based on the Robert Kirkman comic series, Outcast boasts a similar but somewhat inverted premise as Midnight Mass. While the latter focuses on a community looking for answers after a priest arrives in town, the former follows Kyle Barnes (Patrick Fugit), a man cursed with strange supernatural possessions who seeks answers with the help of a local reverend.
Outcast is old-school horror storytelling done right, with an intriguingly conflicted central character who traverses the bleak, ambient landscapes of Rome, West Virginia, populated by creepy, violent, and unsettling demonic denizens.
6

Stranger Things (2016 - ) - Available On Netflix
As Netflix's flagship dramatic horror series, Stranger Things is a show every genre fan should indulge in. Considering the subplot of Midnight Mass involves youngsters Ali (Rahul Abburi), Ooker (Louis Oliver), and Warren (Igby Rigney), the supernatural horror show seems tailor-made for a similar demographic.
Beyond channeling the nostalgia of '80s horror and sci-fi movies, Stranger Things excels most through its dazzling visual representation of the hellish Upside Down, imaginative supernatural ghouls, and more importantly, the lovable and badass cast of characters everyone wants to see make it through safely until the end.
5

The Exorcist (2016 - 2018) - Available On Hulu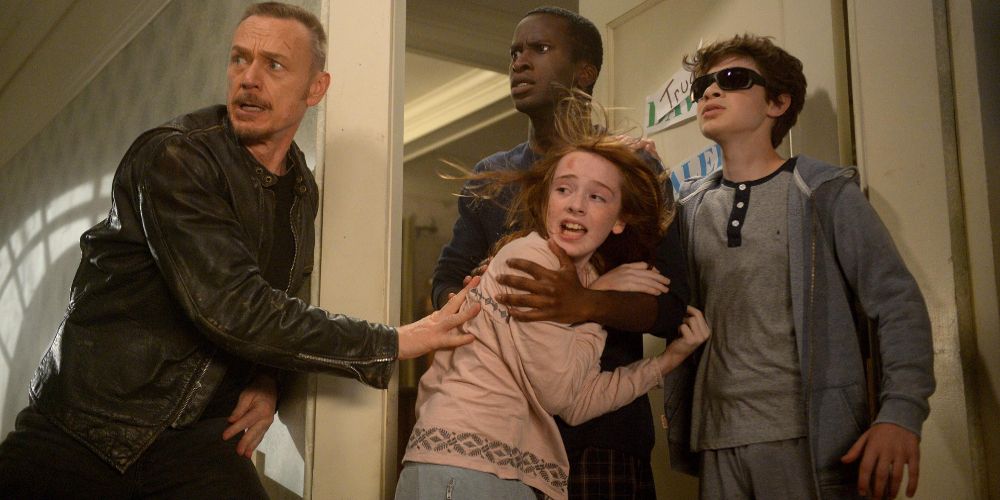 A small-screen adaptation of arguably the scariest religious horror film of all time, Fox's The Exorcist was surprisingly terrifying for a mainstream network. With superb performances by Alfonso Herrera as Father Ortega and Ben Daniels as Father Keane, two diametrically opposed religious figures who deal with demonic possession differently, the show offers a fascinating moral argument to go with its violent thrills and chills.
RELATED: The Exorcist - The 10 Scariest Moments, Ranked
The idealism of Ortega and the pragmatism of Keane clash in unpredictable ways, setting up a rivetingly unforeseen finale when they are left with no option but to join forces to quell a rampant demonic threat. It's the sort of conflict expected between the priest and townsfolk in Midnight Mass.
4

Preacher (2016 - 2019) - Available On Hulu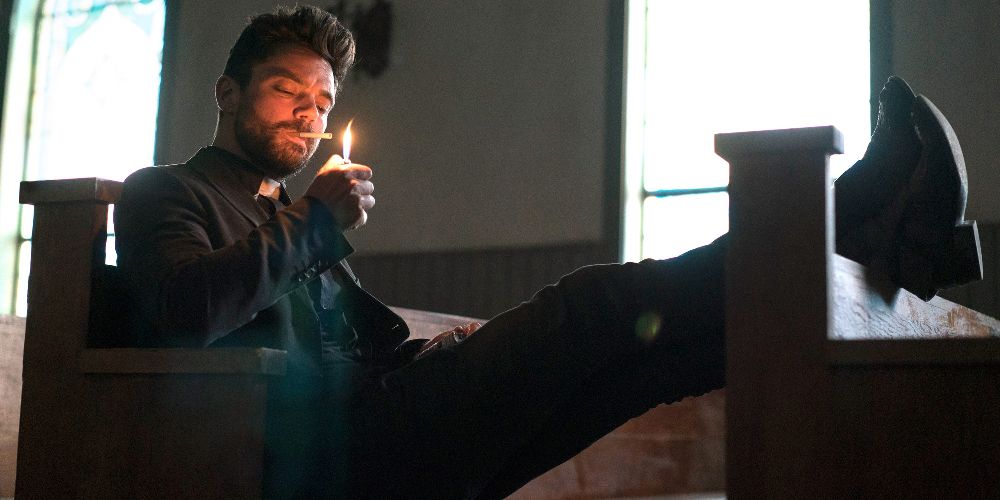 Another acclaimed supernatural drama to check out along with Midnight Mass is Preacher, a provoking series that asks the question of what the offspring of an angel and demon might look like. The answer is Jesse Custer (Dominic Cooper), an alcoholic priest losing his religion who seeks the aid of a vampiric ghoul to find his maker.
RELATED: Preacher - 10 Storylines That Weren't Resolved In Season 3
With top-notch performances, gorgeous production design, and a protagonist who toes the line between good and evil, the show combines supernatural fantasy with grounded religious tenets, making for a totally unique macabre fantasy experience fans of Midnight Mass won't want to miss.
3

Supernatural (2005 - 2020) - Available On Netflix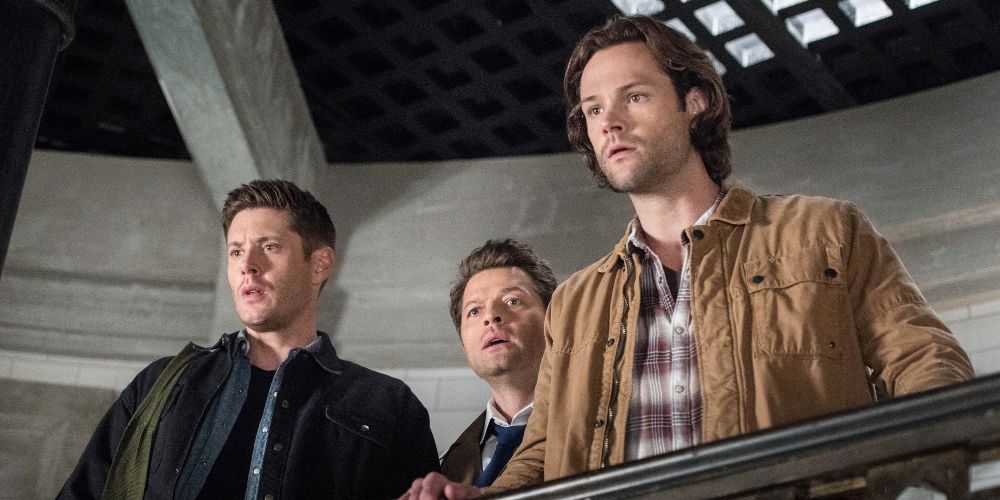 When it comes to horror shows that blend religion, spirituality, and the relation of humans to angels and demons, it's hard to omit the CW's flagship series Supernatural from the mix. With 15 seasons and 327 episodes, the dark fantasy show has something for every horror fan.
Of course, the long-running subplot involving fallen angel, Castiel (Misha Collins), and his relationship with lovable brothers, Sam (Jared Padalecki) and Dean (Jensen Ackles), provide an endless tug-of-war between the heavenly bodies and minions of hell, making it one of the most exhaustive of pious horror shows on TV.
2

Evil (2019 - ) - Available On Paramount+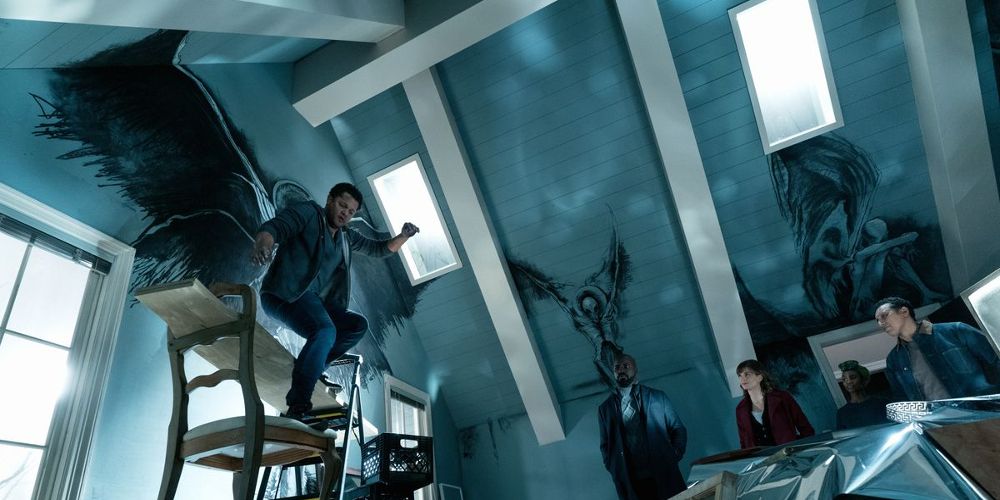 The Paramount+ original series Evil is a must-see religious horror show for fans of Midnight Mass and shows of its ilk, namely for the way in which it explores the merits of science versus religion upon investigating a paranormal scourge. The thrilling themes in both shows mirror one another.
Evil tracks Kristen Bouchard (Katja Herbers), a skeptical forensic psychologist who teams with David Acosta (Mike Colter), a journalist studying to be a Catholic Priest. With opposing views on the nature of malevolence, the two must reconcile their preconceived notions to solve a series of grisly supernatural murders.
1

The Haunting Of Bly Manor (2020) - Available On Netflix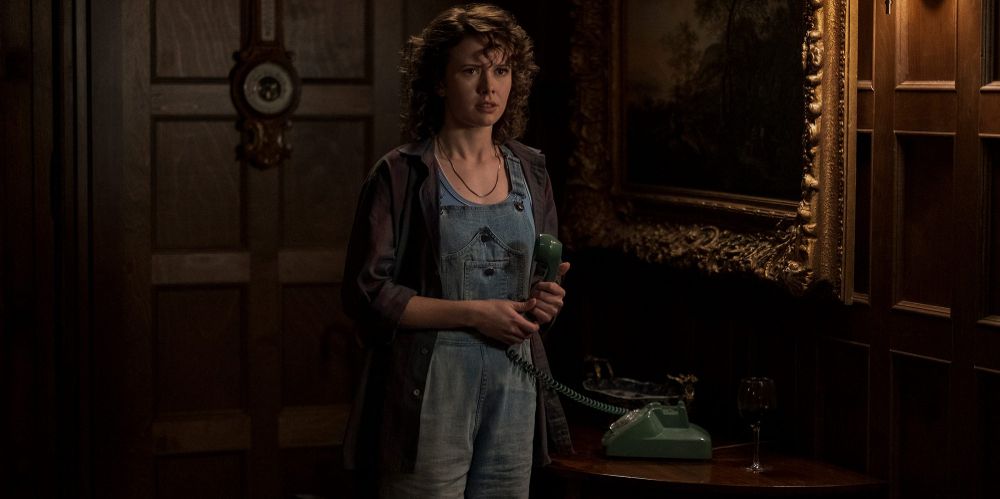 While it earned slightly lower ratings than The Haunting of Hill House, Mike Flanagan's The Haunting of Bly Manor is still a must-see for fans of the fast-rising horror authority. The dramatic horror mystery concerns the enigmatic death of a young au pair and the harrowing investigation to prove the death's supernatural cause.
While the gothic horror tales deals less with religious fervor, the show has all the hallmarks of what makes Flanagan such an exciting new voice in horror storytelling, the slow-burning tension and suspense, well-drawn characters that are easy to care for, and a gripping central mystery that keeps viewers off-balance and on edge throughout.