90 Day Fiancé: Darcey's Lisping Video After Facial Procedure Upsets Fans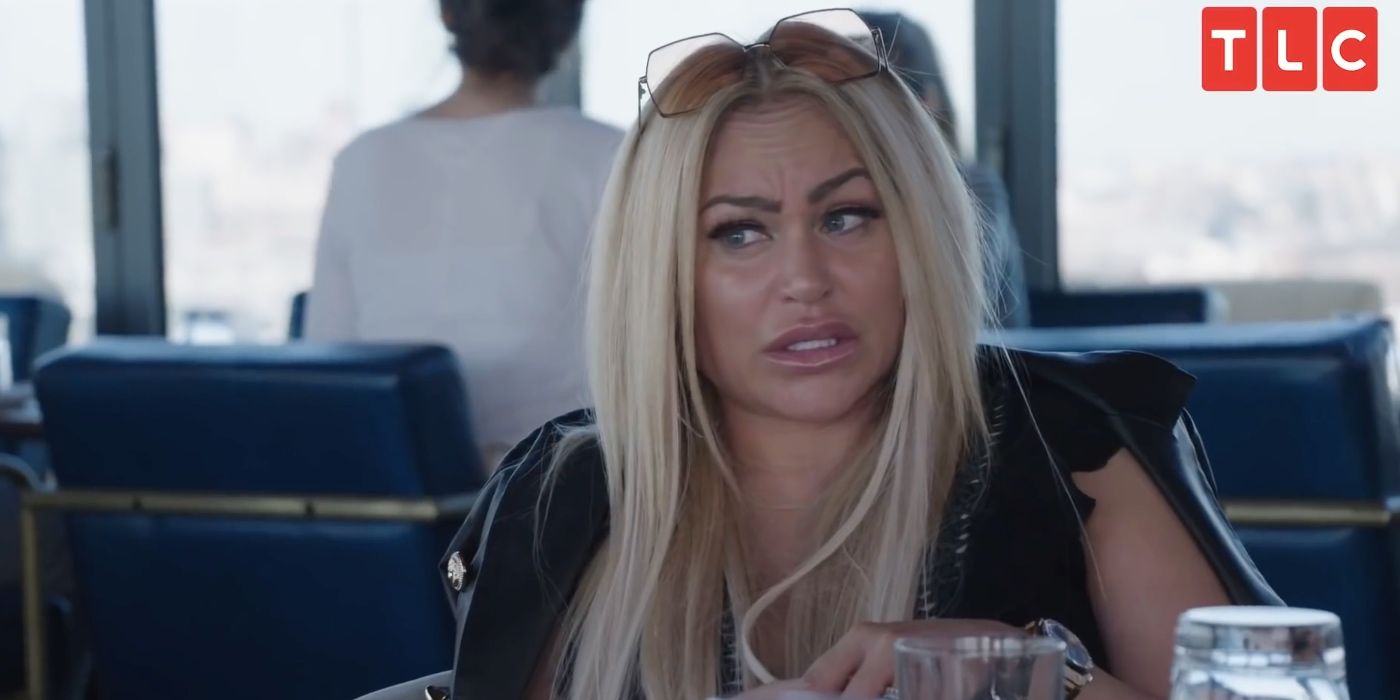 Many 90 Day Fiancé viewers are upset to watch Darcey Silva lisp after getting another facial procedure. Darcey is infamous for getting cosmetic procedures to enhance her beauty. Many 90 Day Fiancé fans feel that mommy of-two Darcey looked gorgeous when she was first featured on the show. Her natural facial features were alluring, and she didn't need any kind of plastic surgery to alter her face. But she started getting lip fillers, a tummy tuck and breast lift.
In July 2021, Darcey and her twin sister, Stacey Silva, opened up about another cosmetic procedure they got in Istanbul. The Silva sisters called it a twin transformation and described their experience as a "spiritual journey." They wanted everything on their body lifted. Both sisters got Barbie Touch Ups that included an eye lift, nose lift, lip lift, breast implants and butt lift. Additionally, Darcey and Stacey also got new smiles. While some 90 Day Fiancé fans loved that the twin sisters were spoiling and loving themselves, others were worried about their physical and mental health.
Related: Darcey & Stacey: Darcey & Stacey Silva's Real Damaged Hair Stun Fans
Despite receiving a lot of backlash on social media for getting plastic surgery, Darcey doesn't mind sharing her transformation on TV or social media. She recently recorded a Cameo for a fan just after getting another facial surgery in Miami. In the video, Darcey is lisping while recording her message. She apologized for her lisp and explained the reason for it. The reality TV star claimed that she got "a little RF treatment," and that's why her face and jaw are swollen. After seeing the video, many 90 Day Fiancé fans felt sorry for Darcey because she seemed to be getting procedure after procedure out of insecurity. Check out the video shared on Reddit:
A fan commented, "Darcy is so freaking sweet why does no one around her love her?? Love her enough to tell her to stop like Jesus Christ!!!" Another fan chimed in, "Ok this is so sad. Heartbreaking, actually. Body dysmorphia." Someone else wrote, "I am truly sad for her that she thinks she needs so many procedures done and still not happy with how she looks." Others think that Darcey needs an intervention. A few fans wished Darcey would gain more confidence and stop wasting her energy and money on cosmetic procedures.
It doesn't seem like 45-year-old beauty Darcey had an RF treatment (radiofrequency skin tightening) because it only causes mild redness and swelling. Since her face looks swollen and her jaw seems blocked, it appears that she had a FaceTite procedure. This treatment causes soreness, bruising, swelling and numbness, and its downtime is about 3-5 days. Darcey should listen to her fans' concerns and then act upon it. But at the end of the day, she is free to get any plastic surgery, and 90 Day Fiancé fans can do nothing but support her.
Next: Darcey & Stacey: Darcey Silva's TikTok With Daughter Disturbs Fans
Source: Reddit