90 Day Fiancé: Fans Saddened By Moment With Biniyam's First Son & Stepdad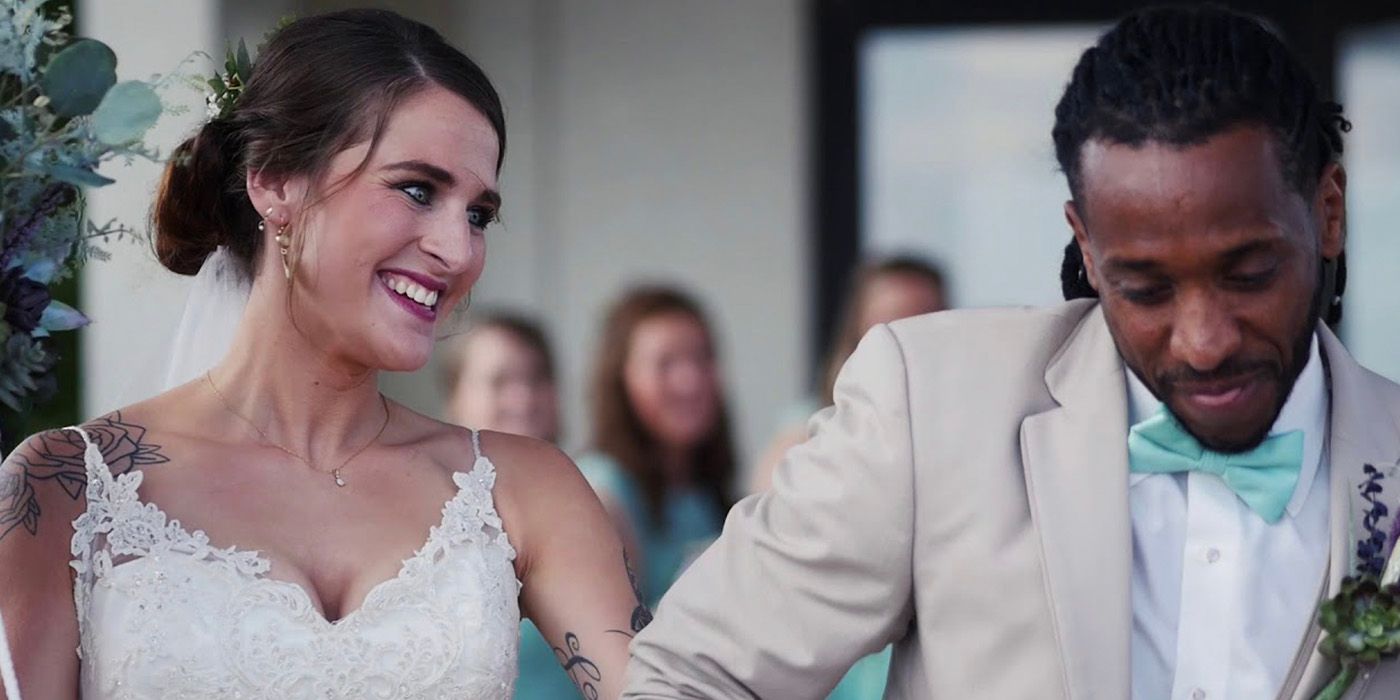 Many 90 Day Fiancé fans are feeling sad for Biniyam Shibre after seeing his first son, Simon, with his stepdad. Biniyam met an American woman named Bria in Ethiopia, and the couple fell in love. Soon, they were expecting their first son. Bria wanted to deliver her baby in the United States, but Biniyam couldn't get a visitor visa. Since their baby was diagnosed with a birth defect, Bria had to stay in America. Eventually, Binyam was allowed to come to America on humanitarian parole for the baby's birth.
Simon was born in January or February of 2017. Biniyam and Bria were together for a couple of years. However, their relationship took a drastic turn when Bria found some text messages on Biniyam's phone. She divorced Biniyam and took her son to America. Since then, the 90 Day Fiancé celeb hasn't met his first son. He often talks about Simon on social media and shares his pictures. In January 2021, Biniyam wished Simon a happy birthday and told him that he would never forget him. There is no doubt that Biniyam misses his son every day.
Related: 90 Day Fiancé: Ariela Posts Loving Photo With Biniyam Amid Leandro Drama
Now a wedding video of Bria and her second husband has surfaced online. In the video, Simon and his stepdad share a lovely moment together, which has saddened many 90 Day Fiancé viewers. The father-son duo is wearing matching suits, and the stepdad is tying Simon's tie. It is a very adorable moment, but fans can't stop thinking that MMA fighter Biniyam hasn't met his son in a long time. Bria's stepdad seems to be quite loving towards Simon, but it doesn't change the fact that Biniyam isn't allowed to see his son. Check out the video shared by fan page @truecrime_jankie on Instagram:
The fan page also claimed, "The same film maker, the same church, the same vibe only different man. She is pretty savage." Many fans think that Simon looks exactly like Biniyam and his second son, Aviel Shibre. A fan felt sorry for Biniyam and wrote, "I could not even watch the whole without melting the ice inside my heart." Another fan said, "She's not right for doing this to Bini and her son." Someone else chimed in, "Why would a mother keep a child away from its father???" A few fans also think that Biniyam should fight for Simon's custody.
Despite cheating allegations, fans think that father-of-two Biniyam should be allowed to meet and talk to his son. Ariela and Biniyam are now in the United States and apparently filming for another 90 Day Fiancé spin-off. They can certainly try to persuade Bria in person and let Simon meet his brother, Avi. Bria can watch Biniyam on the show and see how caring he is towards his second son. Hopefully, she will forgive the 90 Day Fiancé star and invite him to her house to meet their son, who is growing so fast.
Next: 90 Day Fiancé: Ariela Reveals Most Romantic Gesture Biniyam Did For Her
Source: @truecrime_jankie/Instagram