90 Day Fiancé: Julia Addresses Her Illness Fans Noticed On Pillow Talk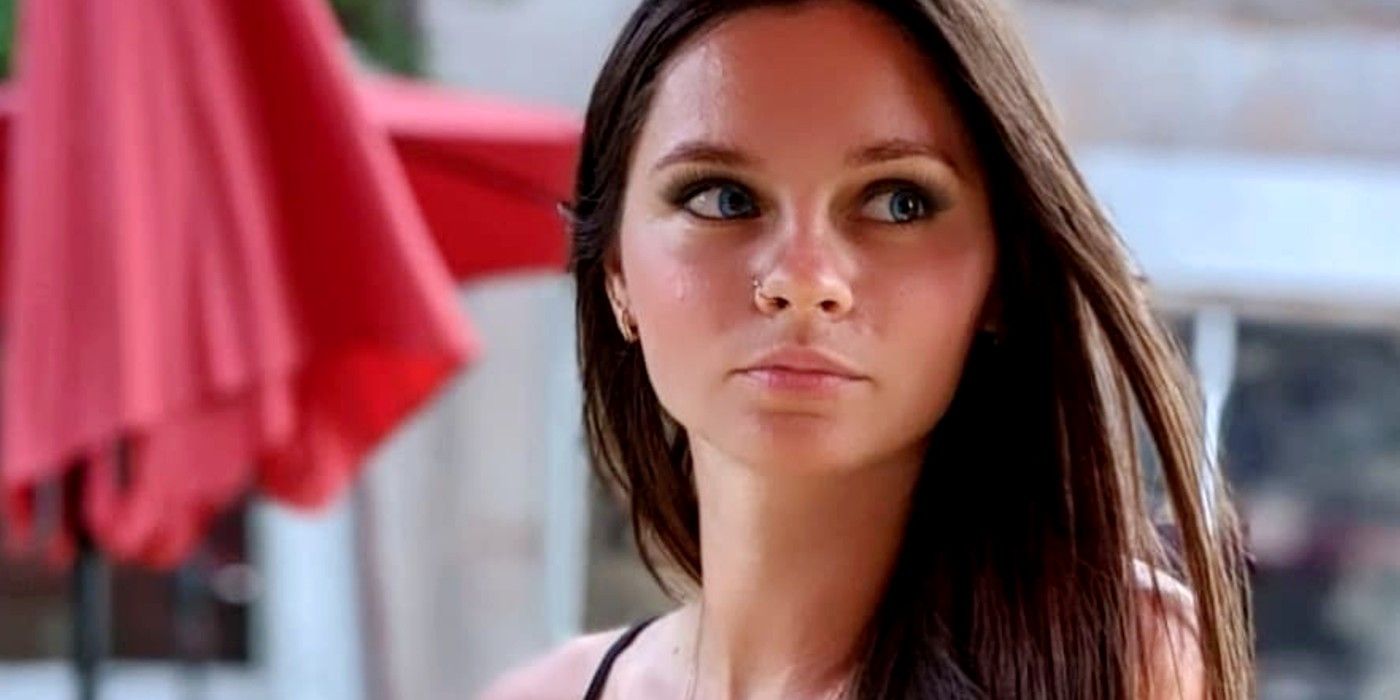 90 Day Fiancé star Julia Trubkina gave an update on her health after fans reach out to her after her Pillow Talk episode with Brandon Gibbs. Julia took home the crown of the franchise villain twice after coming across as mean and insensitive during her Tell-All appearances. But Julia recently announced she would be appearing on not just Pillow Talk for 90 Day Fiancé: The Other Way but also on 90 Day: Bares All with Angela Deem. However, fans noticed Julia possibly had an illness, which she addressed on Instagram and lashed out at critics who accused her of not caring about Brandon's dad, Ron Gibbs.
90 Day Fiancé: Happily Ever After? season 6 left most fans feeling unsatisfied and several complained that Julia and Brandon had a boring storyline that felt scripted. Then there was Julia's nagging attitude throughout the season, which surfaced when she coaxed Brandon into moving away from his parent's farm and when he spoke about having female friends. Julia had severe jealousy issues, which were affecting their married life, though Ron and Betty were also not in the clear because of their own intrusiveness in Brandon's personal matters. Still, Julia rolling her eyes when Ron's ill health was discussed and not showing Brandon sympathy was not acceptable to fans.
Related: 90 Day Fiancé: Julia & Brandon Irk Fans By Posting Controversial Ad
Thankfully, Julia does have supporters who care for her and grew worried upon watching her on Pillow Talk with 90 Day Fiancé partner Brandon. TLC viewers deduced that Julia could be having thyroid issues. They observed that Julia had swelling around her neck, which was indicative of a possible illness. Julia took to Instagram to respond to their queries and wrote, "Guys after Pillow Talk I have received so many messages of kind people," and thanked them for their support. "I don't like to talk about my health with no one, but thank you for worrying!" wrote Julia about her health.
Fans wished that Julia and Brandon would stay "together forever" and showered them with praise for their first Pillow Talk. Some also spoke about their own thyroid struggles, and those who didn't know asked Julia if she had COVID-19. "I'm not talking about it. People just notice," Julia asserted. However, one fan pointed out that Julia "didn't care" about Ron's health issue during the Tell-All, and the Krasnodar native wrote, "If I don't say and show everyone what I care about and how I care it doesn't mean that I don't." Julia believes that she doesn't have to put her emotions on display to be a hero.
Julia clapped back at fans who expect her to put photos of everything she does for Ron and remarked, "Do you think this is how it should be?" Fans had been disappointed with Julia's apathetic behavior, but those defending her believe that Tell-Alls are not something that should be used to judge a 90 Day Fiancé cast member's character. Not too long after the reunion, Brandon had also shared a bonus clip that revealed how emotional Julia is in person and also that she likes to keep certain feelings hidden, which is the case with her supposed illness as well.
Next: 90 Day Fiancé: Julia Trubkina Reveals She Wants To Be On DWTS
Source: Julia Trubkina/Instagram