90 Day Fiancé: Loren Reveals The Push Present She Got From Alexei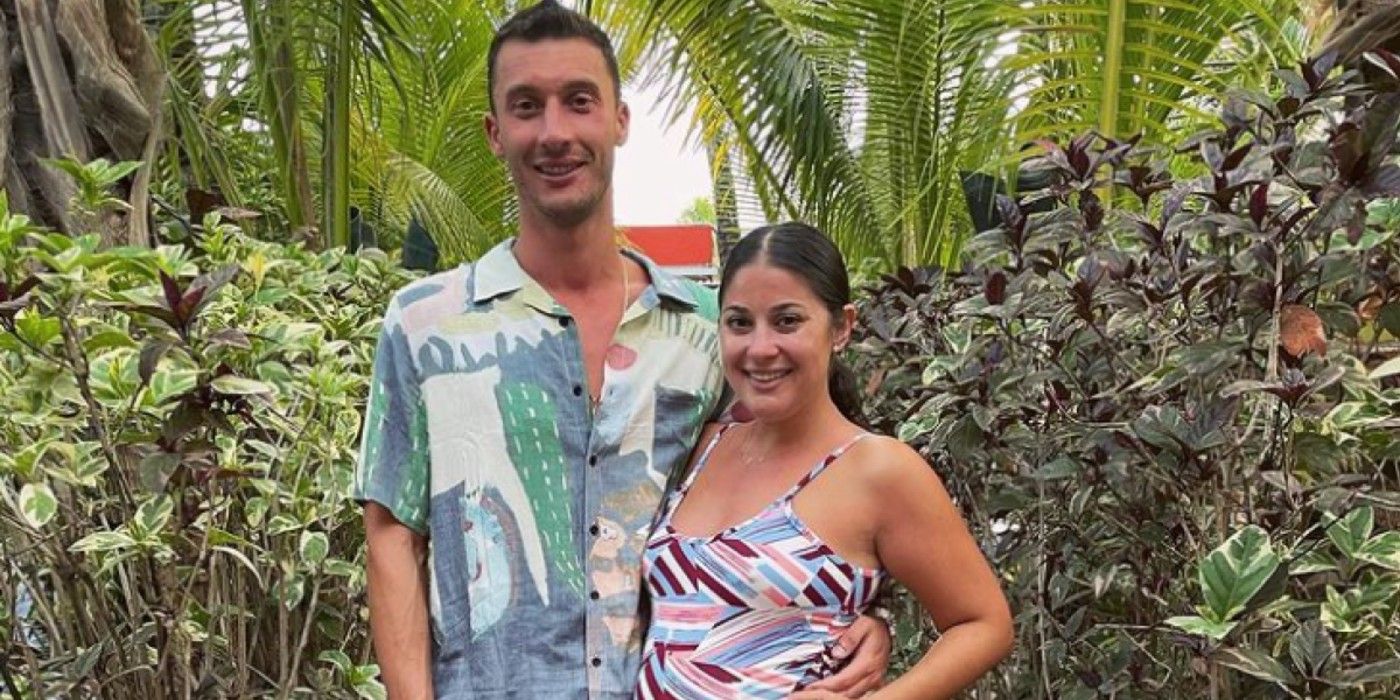 After some 90 Day Fiancé fans asked, Loren Brovarnik revealed the push present she got from her husband, Alexei Brovarnik. The couple has been married for six years, and they welcomed their first son, Shai Josef Brovarnik, in April 2020. In March 2021, the duo announced that they were having a second baby. Almost a month ago, Loren had a C-section delivery, and the second-time parents nicknamed their baby boy 'Babyboten.' At the time, the new mom revealed that her son arrived earlier than expected, so he had to be in the NICU to recover.
Loren and Alexei had to come back to their home without their newborn baby. It was a very difficult time for Loren because she was stressed about her second son's well-being. She broke into tears while sharing Babyboten's ICU status. Loren finally felt better when she was allowed to hold and feed her son in the NICU. After a 22-day stay at the hospital, Babyboten finally came home. Loren and Alexei shared a beautiful family picture with their two sons to announce the great news. The couple also revealed Babyboten's real name, Asher Noah Brovarnik, which means "happy" and "blessed" in Hebrew.
Related: 90 Day Fiancé: Loren & Alexei's Relationship Update Gets Love From Fans
Loren is feeling much better now that her family of four has reunited. She had a Q&A session on Instagram and called it "Limited Tuesday Talks." When asked how she is doing, Loren revealed that she is feeling "tired." Many 90 Day Fiancé fans also asked the TLC star whether she got a push present. She said that "a push present is a very real thing." Since she didn't push and had a C-section delivery, she got a sliced open present. Alexei got her a diamond necklace from where she gets her designer bags, which is Suz and Patrish.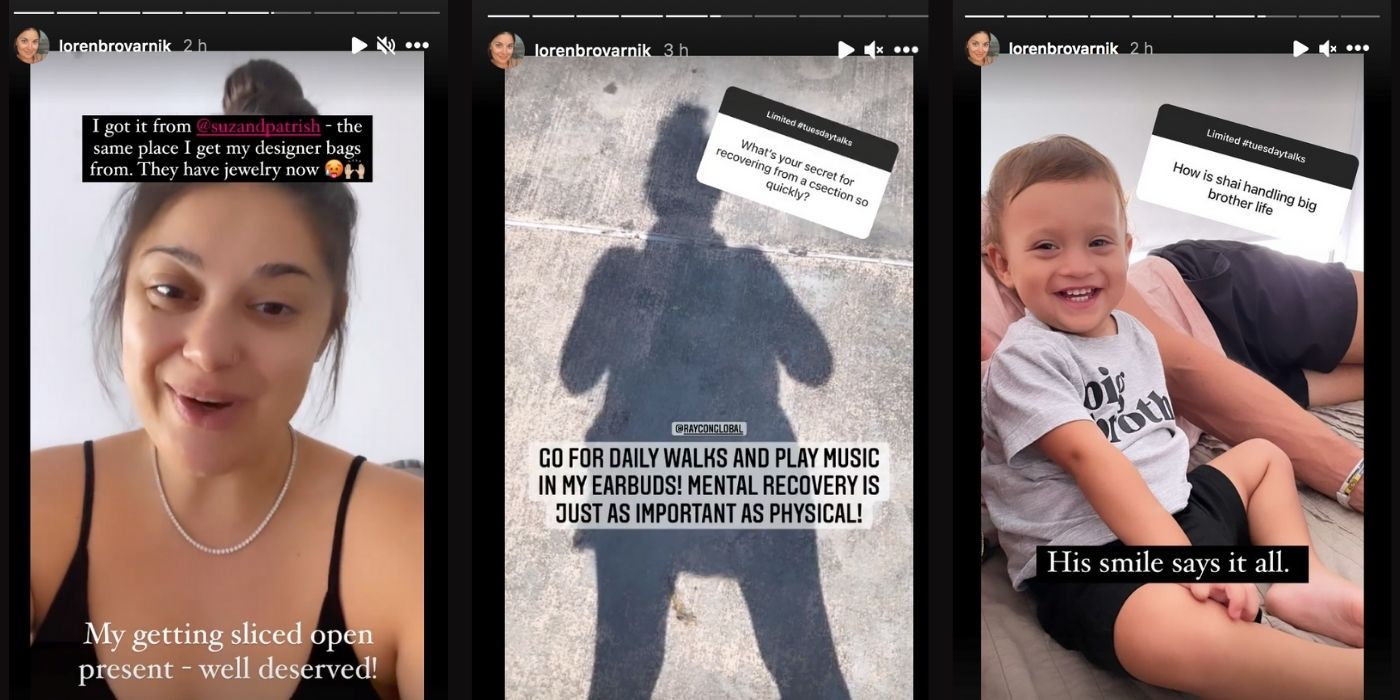 Former 90 Day Fiancé celeb Loren looked stunning in her minimal yet stylish diamond necklace. She also shared some tips on how to recover quickly after a C-section. Loren told fans that she goes on daily walks and also listens to music. She affirmed that mental recovery is as important as physical recovery. When asked how Shai is doing after becoming a big brother, the proud mom shared a happy picture of her elder son and wrote, "His smile says it all."
Loren recently shared that she wasn't doing okay. However, it is nice to see that she is now recovering well after having a difficult delivery. Just like former 90 Day Fiancé star Anny Francisco, Loren has two kids under the age of 2. It will be challenging for her to take care of two babies, and she will be quite a busy mom. But she is excited to begin this new chapter of her life. Meanwhile, 90 Day Fiancé star Loren shared her postpartum journey and showed off her post-baby weight loss body on Instagram.
Next: 90 Day Fiancé: Loren Gets Emotional While Giving Update About Her Sons
Source: Loren Brovarnik/Instagram