90 Day Fiancé: Pics Of Cast Members With Their Beloved Fur Babies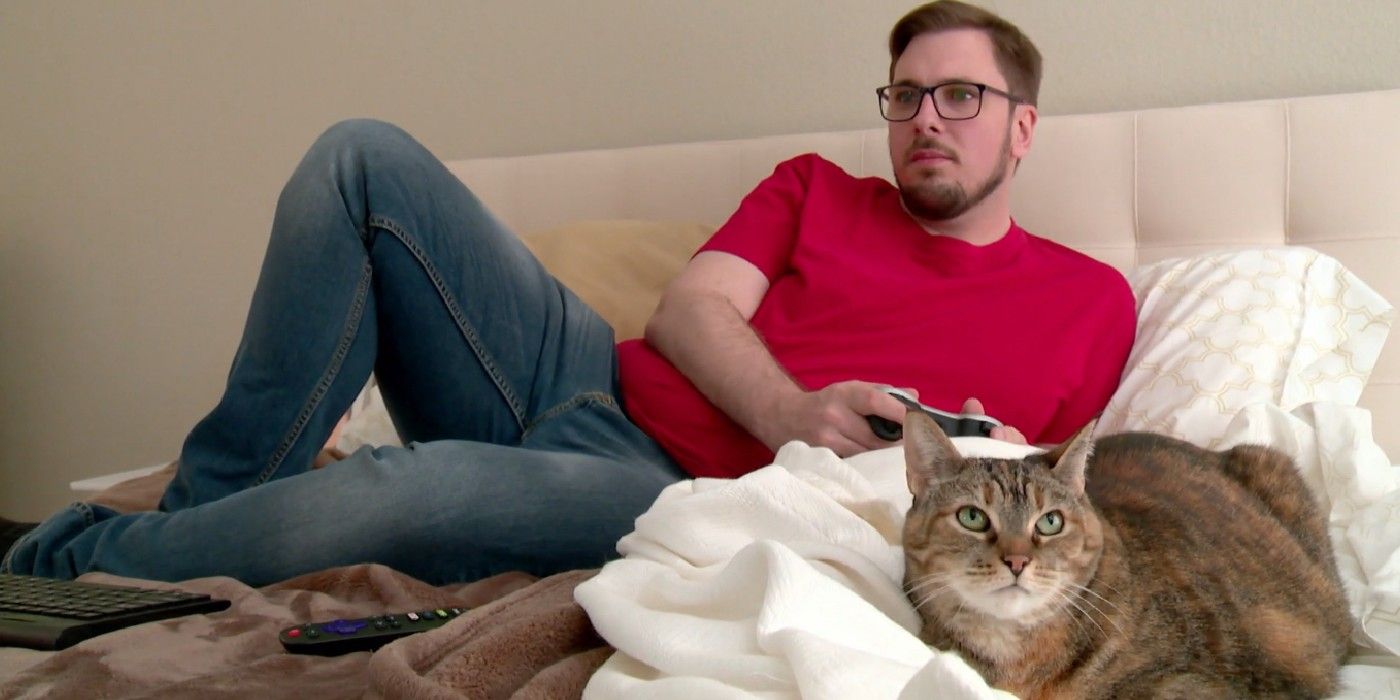 Many 90 Day Fiancé franchise cast members have pets that TLC viewers may recognize, and it's time to share information about those cats and dogs. Drama is frequently at an alarming level on the OG show and spin-offs, so franchise fans who are looking for adorable moments often turn to the celebrity fur babies of 90 Day Fiancé. Some stars, such as Colt Johnson and Kenneth Niedermeier, have four-legged friends who are just as popular as they are. Fans love seeing these pets posing with their reality star "moms and dads."
Most people will agree that seeing a furry friend on 90 Day Fiancé makes a storyline (however dubious or dull) more fun. Just like the babies of the show, the pets of 90 Day Fiancé have their separate fan bases. Social media posts of cast members and their pets get lots of attention, and fans are quick to inquire if they don't see their favorite stars posing with their fuzzy partners in crime. Although dogs seem to be the most popular pet choice among these TLC stars, there are also cat moms in the 90DF community. Examples include former friends Larissa Lima and Jess Caroline. A love of cats is something they share with their ex, Colt.
Related: 90 Day Fiance: Cougar Stephanie Davison Feeds Her Cat Key Lime Yogurt
Wild plots, constant fights, cultural clashes, and cheating rumors may take up the most time onscreen, but 90DF stars do find time to give their pets lots of attention, on and offscreen. This was why 90 Day Fiancé: Happily Ever After? star Natalie Mordovtseva was called out when she was seen leaving her pet dog Nymeria and rat Lucky behind when she fled Sequim. She shared the pets with Mike Youngquist. The Ukrainian actress also deleted all traces of the Husky dog Nymeria from her social media, which made fans see red. Meanwhile, Jenny Slatten was hailed a hero for rescuing and adopting puppies who had the parvovirus.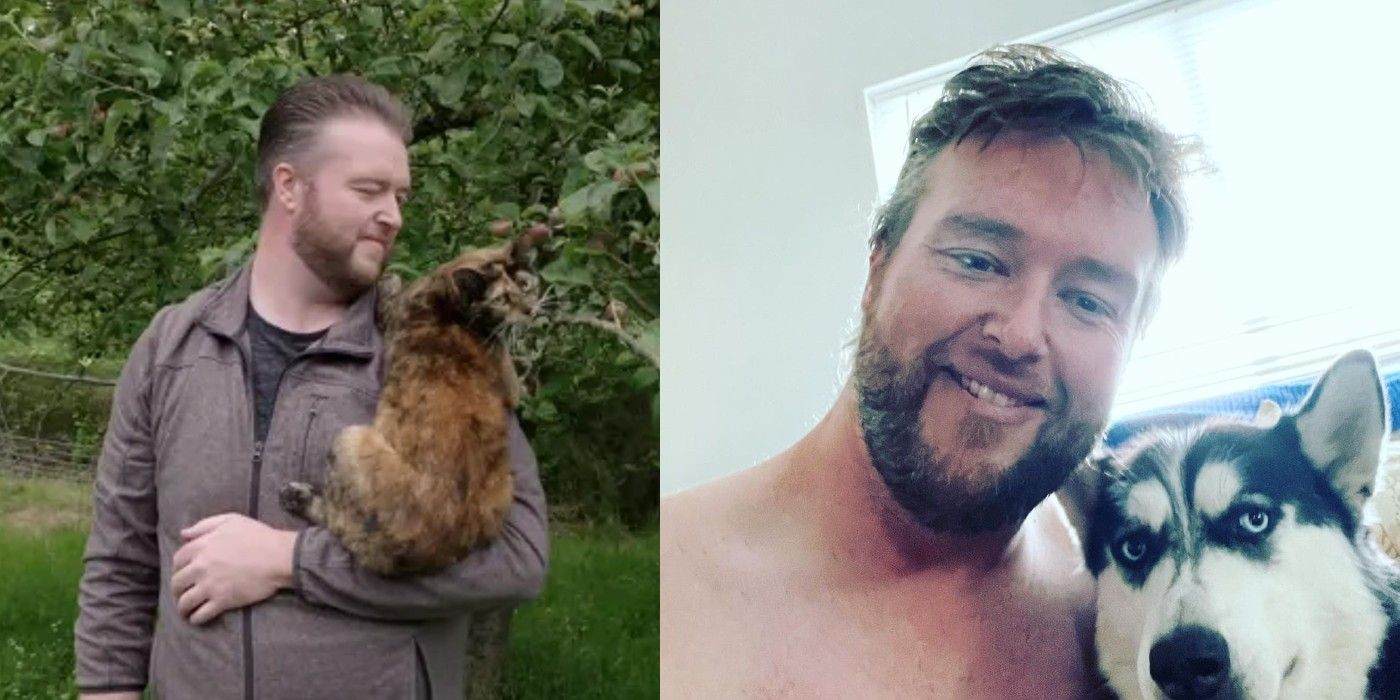 Former actress and pet owner Natalie's estranged husband Mike is rarely seen on Instagram. So, when Mike shared a video of his beach day with the puppy, fans knew that he was trying to have a great time without Natalie. Mike also has a pet cat called Arya, who has been spotted prancing around and curling up on his lap on the show. While "Nymeria" was misheard as "Amira" by fans watching the video, Mike appeared to be inspired by Game Of Thrones when it came to naming his pets.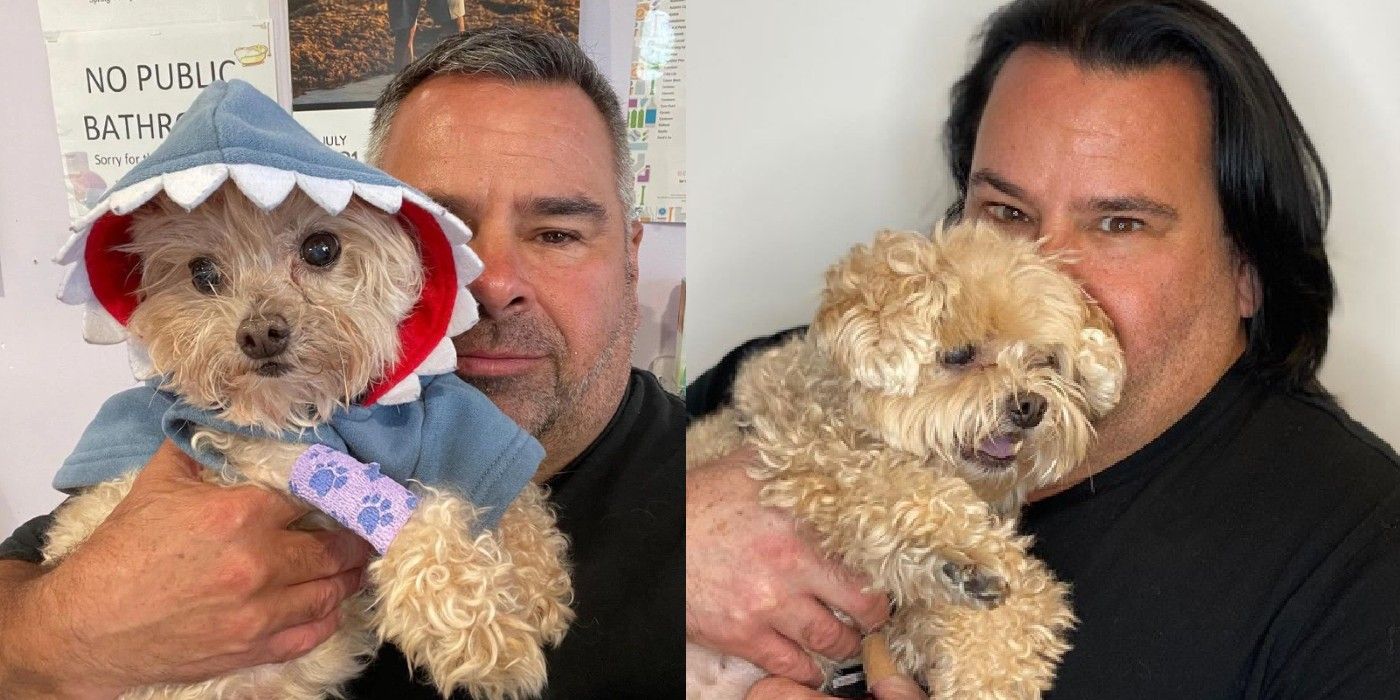 San Diego photographer Big Ed Brown was introduced on 90 Day Fiancé: Before The 90 Days season 4 and so was his adorable puppy, Teddy. However, in August, Big Ed informed fans that Teddy had died a month after he underwent surgery due to benign cysts on the top of his head and neck. Meanwhile, Liz Woods, who's reportedly engaged to Big Ed, has revealed she'll be soon getting a "baby brother" for her daughter. The baby will be a four-legged friend.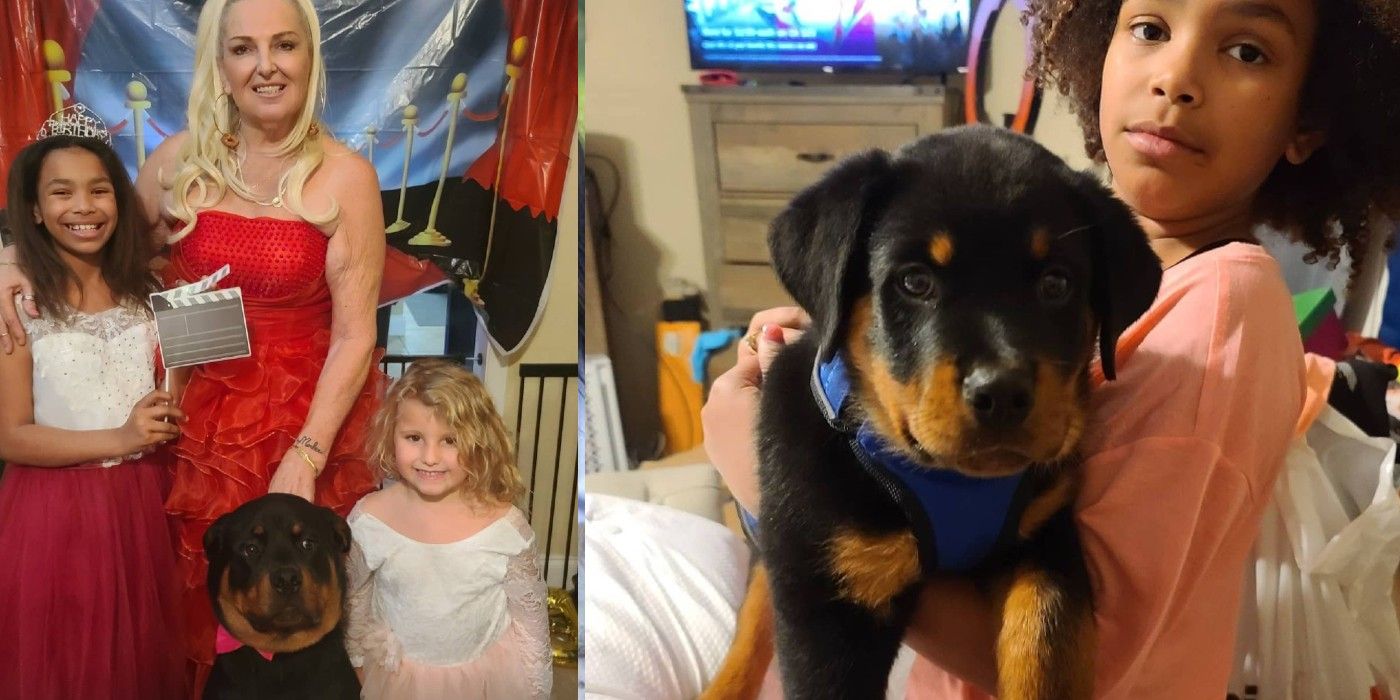 In October 2020, Angela Deem announced that she and Michael had become "proud parents." The meemaw had adopted a cute Rottweiler puppy. Angela's IG caption was met with criticism, as fans felt it insulted Michael, who wants to be a father. Regardless, some fans were amused by the name "Tekashi," guessing that Angela's grandkids must have chosen it.
Related: 90 Day Fiancé: Clues That Liz Woods & Big Ed Will Actually Get Married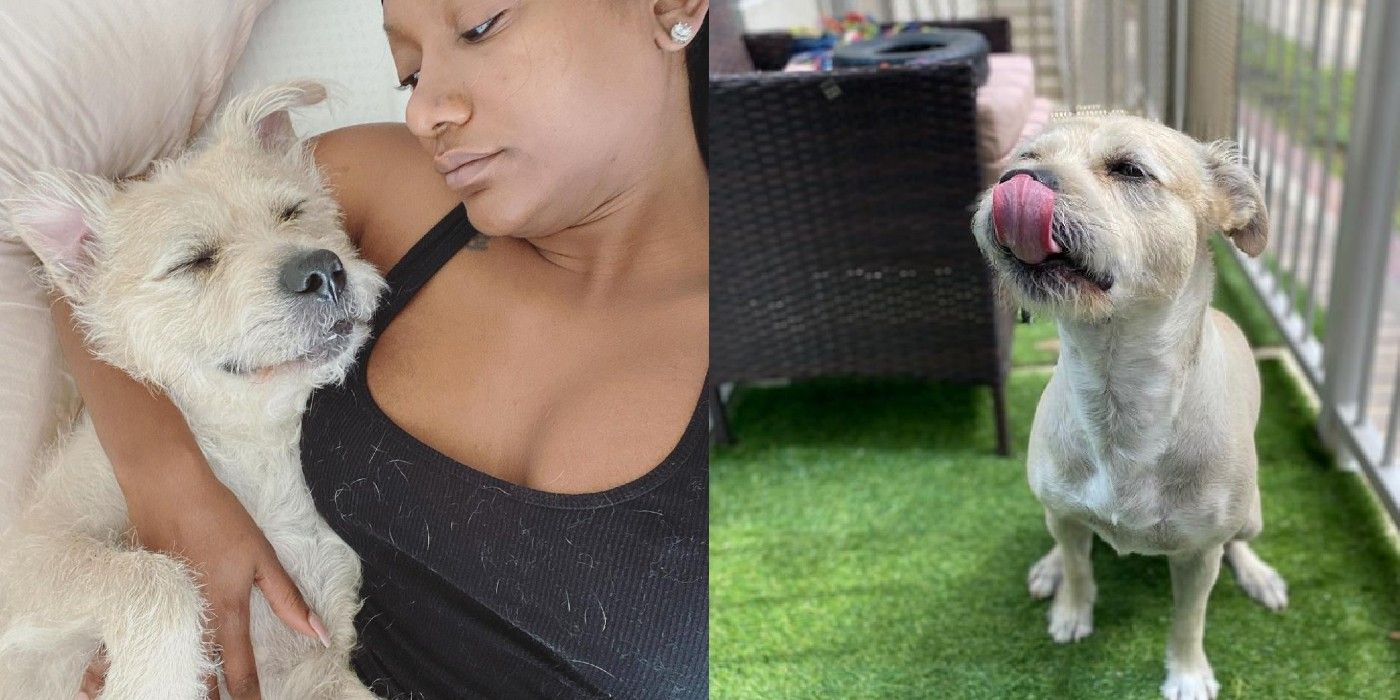 Jordanian man Yazan Abu Horira's ex Brittany Banks introduced her dog, Max, on 90 Day Fiancé: The Other Way, during her debut episode. Since then, the Wheaten Terrier mix breed Max has appeared on the show (and her Instagram) several times. Brittany loves Max despite the fact that wants a lot of attention all of the time. Brittany now seems to have added two more kittens to her happy family.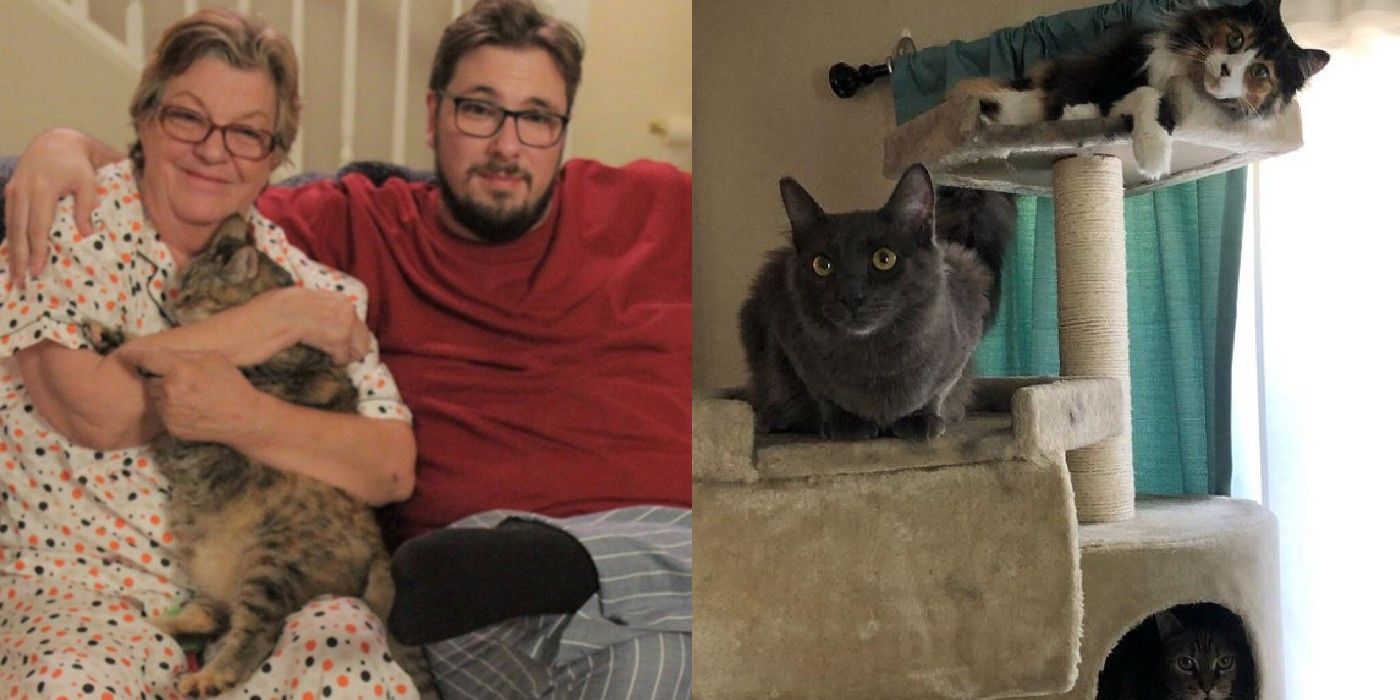 Perhaps the most memorable cat parent on 90 Day Fiancé is Colt from Las Vegas. His love of cats was perhaps passed down by his mother, Debbie Johnson. Cookie Dough and her friends have appeared on the original show and its spinoffs. The other cats are named Callie Ann, Wolfee Pierre a.k.a. "Pie," Miss Bella, and Izzy. One of Colt's fur babies, Sugar Baby, sadly passed away in May of this year.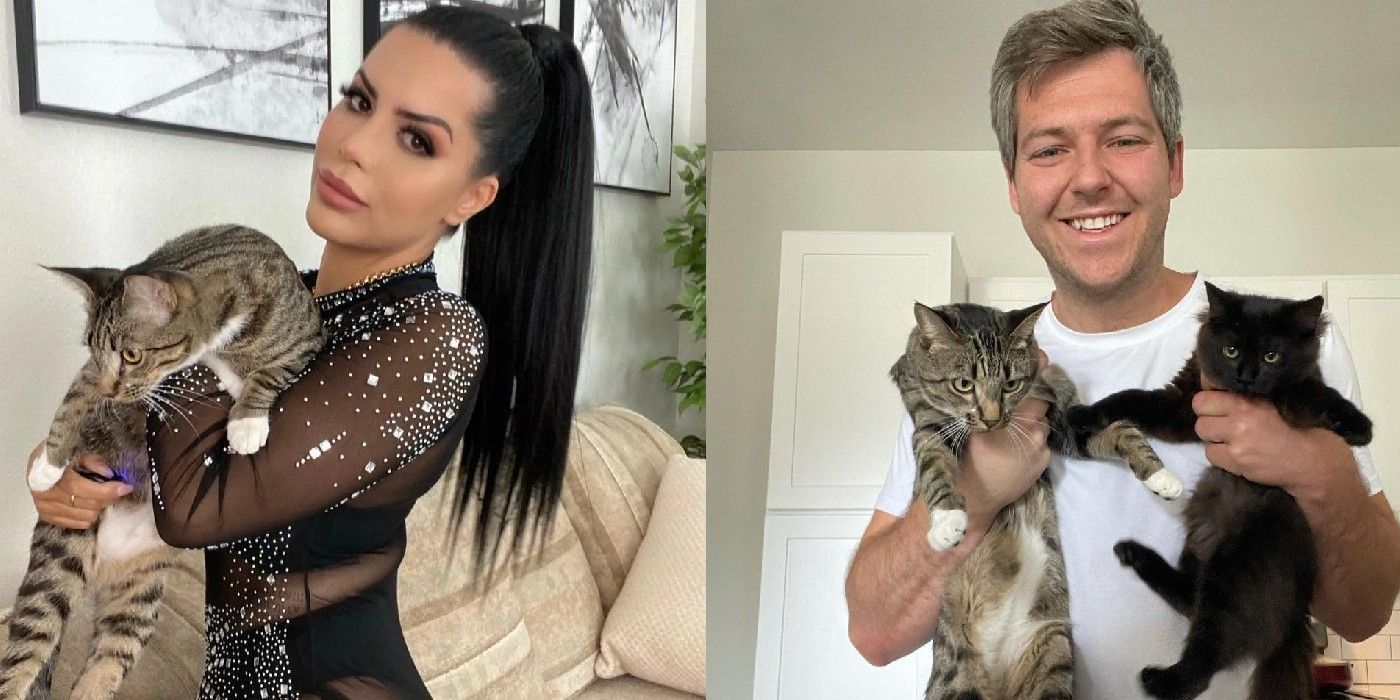 While Larissa chooses to maintain her kids' privacy as they stay in Brazil, she proudly shows off her cats Mapa and Chanel. She adopted the felines after moving to Colorado. Larissa now refers to Eric as the father of her "kids" and he's currently looking after the fur babies while the 90 Day Fiancé star gets her latest makeover in Vegas.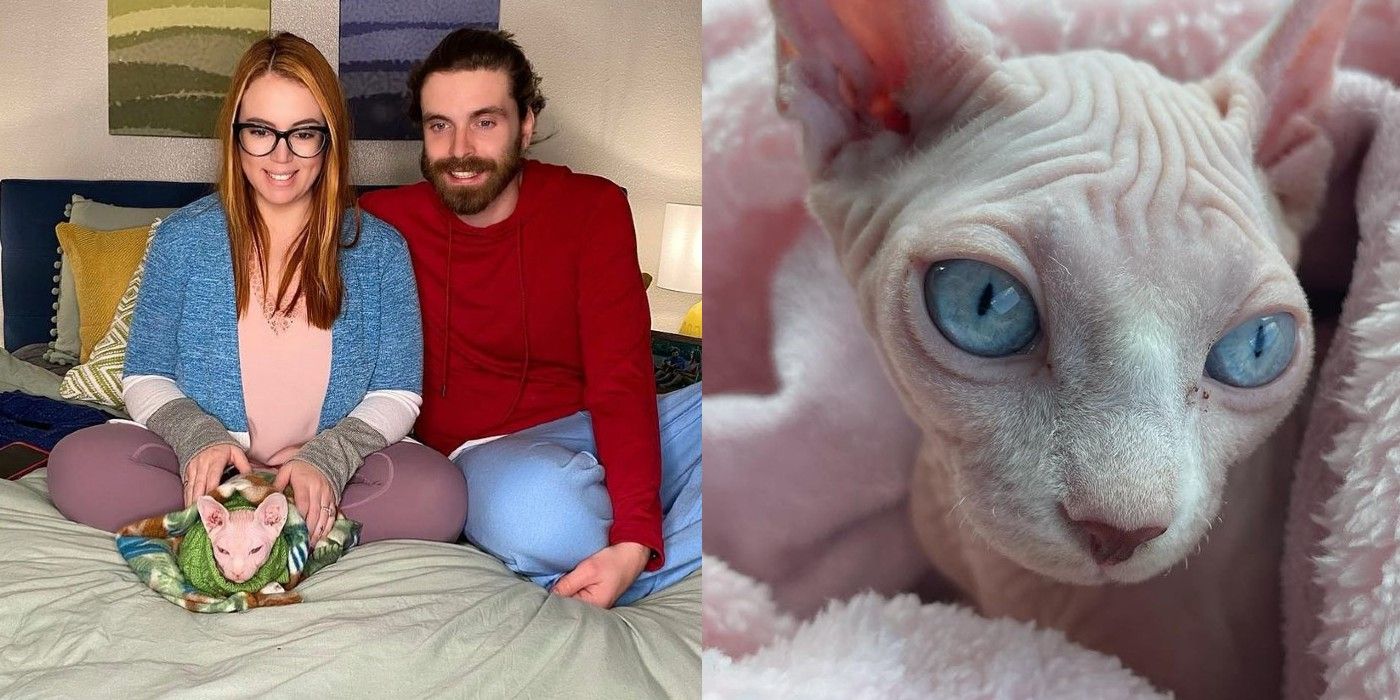 Colt's other 90 Day Fiancé ex Jess became a cat mom when she adopted a Sphynx cat in November 2020. The Brazilian beauty and her husband Brian Hanvey named the hairless cat Gato Valentino. The charming and unique pet featured on Pillow Talk with his parents. The reality star Jess had also gone viral on TikTok after posting a video of her bathing Valentino. Although Brian didn't love cats at first, the couple has welcomed a new sister for Valentino, who is called Catarina.
Related: 90 Day Fiancé: Brittany Shows Off New Boyfriend After Yazan's Marriage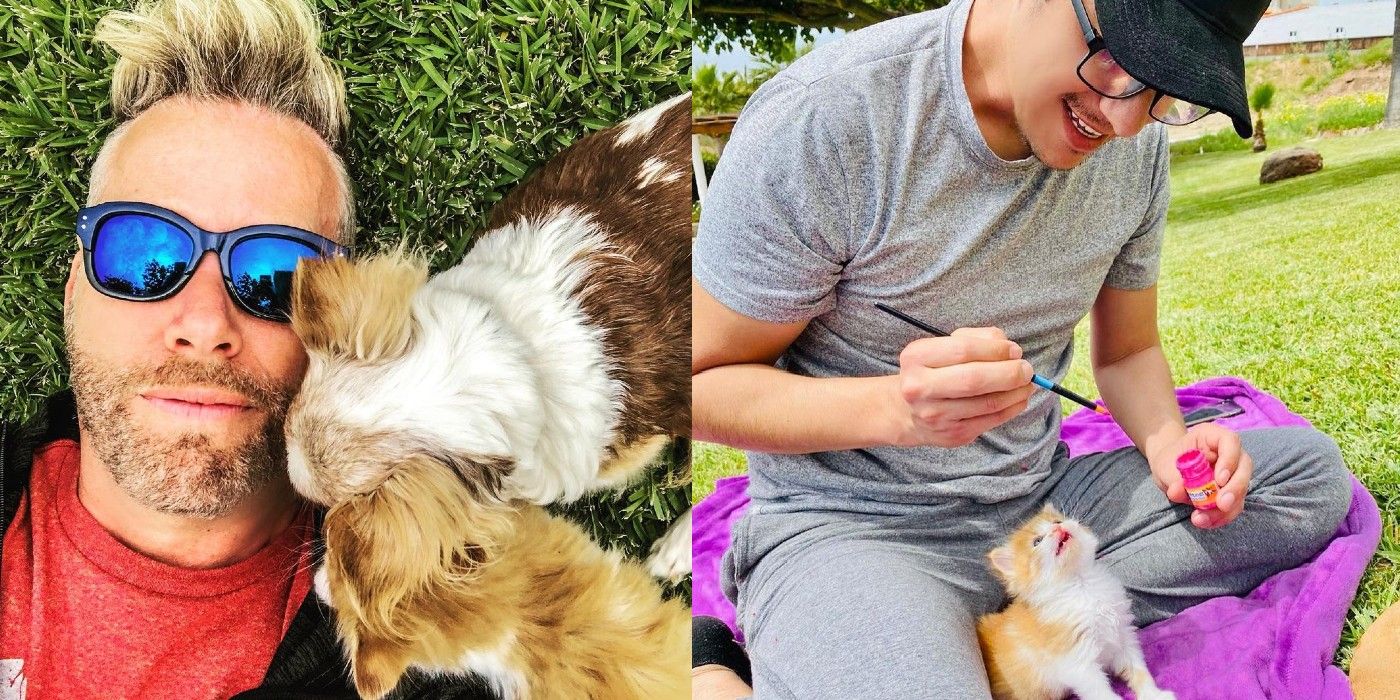 90 Day Fiancé: The Other Way fan-favorite Kenny's Truffles the Chihuahua is beloved by fans. Fans are obsessed with Truffles, who moved to Mexico with his daddy. The TLC sweethearts recently introduced their new pet Romero on TOW season 3. Armando shared that they found Romero's mother and siblings at their local nursery, under a pile of trash and scrap wood. Armando and Kenny adopted Romero and found a home for his mom and the other kittens.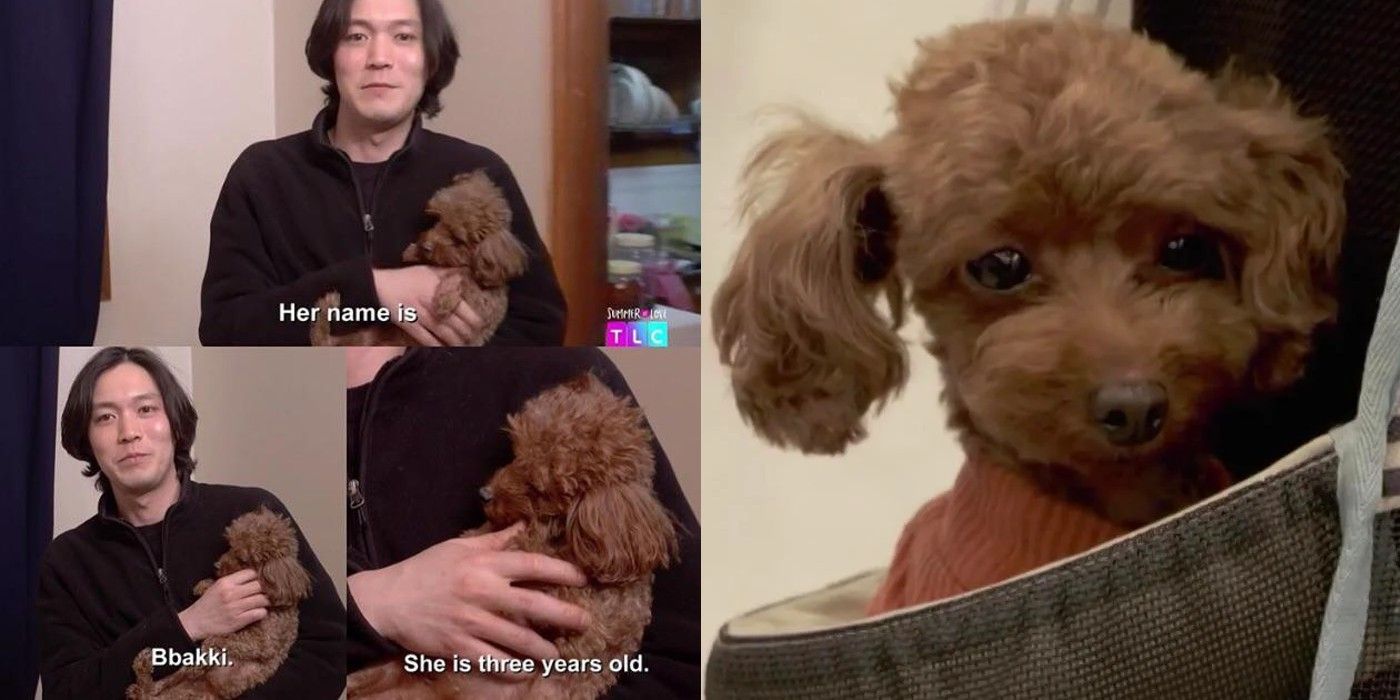 Amidst all the chaos in Deavan Clegg and Jihoon Lee's relationship, fans found a favorite in his cute toy poodle, Bbakki. Jihoon's "daughter" was crowned the number one star of 90 Day Fiancé by TLC viewers. Fans were worried about Bbakki after Jihoon's exit from the franchise. Luckily, he did post an update about the dog in May, assuring Instagram followers that she's okay.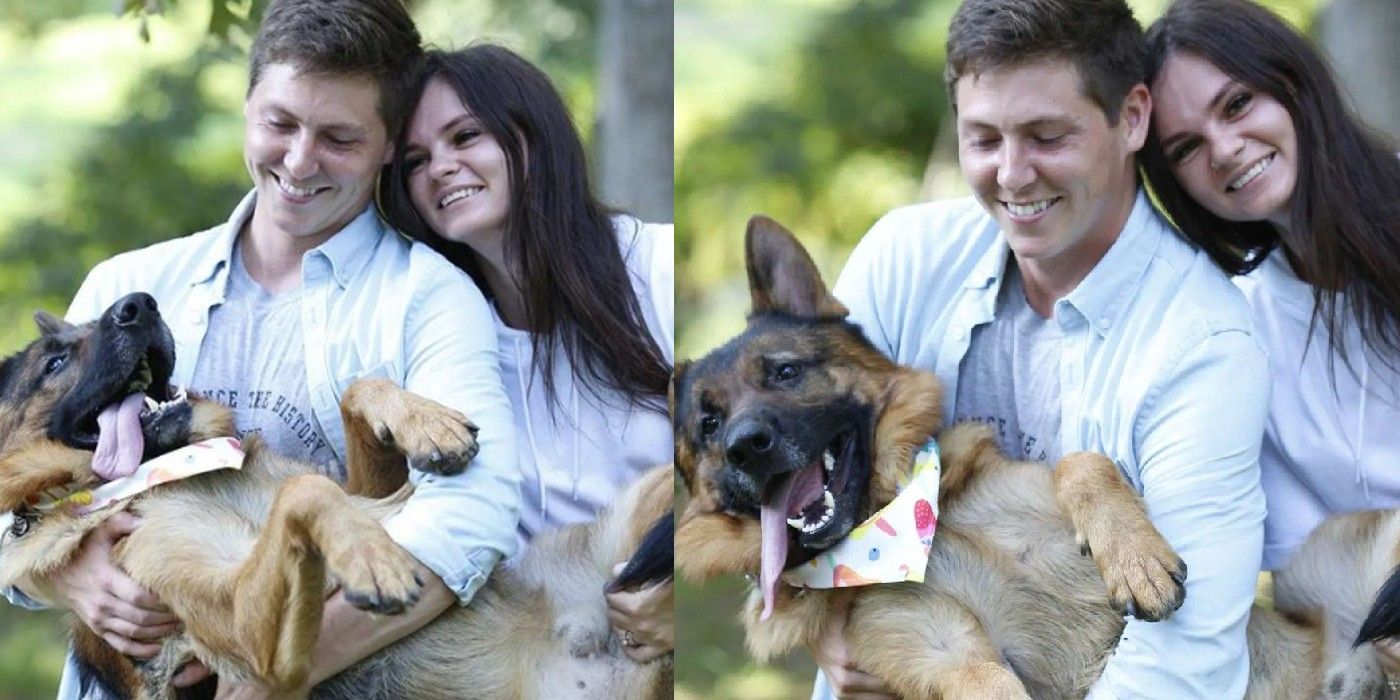 Russian woman Julia has hinted that she loves her baby Simba more than her husband, Brandon. While Julia finally moved away from Ron and Betty's farm, she goes back on weekends, and that's just because she wants to see Simba. Julia and Brandon's apartment is too small for the German Shepherd. Little Simba also used to wake Julia and Brandon up sometimes at 3 a.m. due to the call of nature, which is why he now lives at Hummingbird Acres Farm. "It's like pizza and burger. I don't know what I love more," 90 Day Fiancé star Julia had explained while calling her love for Simba, "different."
Next: 90 Day Fiancé: Julia Shocks With Real Reason She Left Her Dog At Farm