90 Day Fiancé: Steven's Skoodilypoop Chat With Alina Creeps Fans Out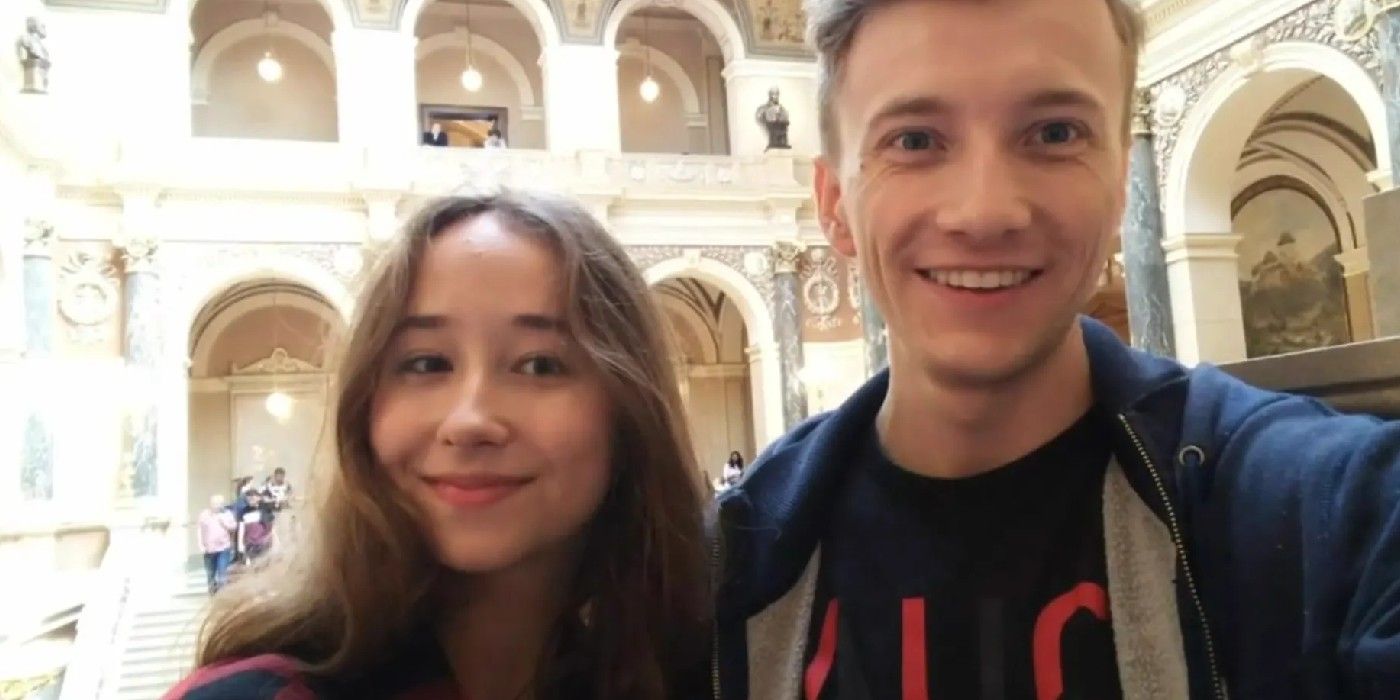 Steven Johnston from 90 Day Fiancé: The Other Way used the odd word "skoodilypoop" during his conversation with Russian girl Alina in Turkey and grossed out TLC viewers on episode 4. The Mormon lad Steven finally flew to Turkey this week to see Alina after a year and to get married. The couple who's only spent two weeks together before this under adult supervision was supposed to stay separately as Steven feared that they'd get physical and create a hurdle in Alina's baptism. However, the way Steven described his dilemma to the 90 Day Fiancé cameras by using skoodilypoop as a synonym for sex, has made fans call out his creepy behavior.
Both Steven and Alina are not mature enough to get married so soon according to 90 Day Fiancé: The Other Way viewers. While fans want Alina to focus on her career, Steven has shown that he's manipulative by wanting to date other girls and keeping the fact that he's not a virgin a secret. Still, on Sunday night's episode, Steven and Alina reunited in Antalya, where they couldn't keep their hands off each other when left alone. Alina wanted to stay with Steven in the foreign country as per her mother's instructions and he wasn't ready to cancel his hostel room booking.
Related: 90 Day Fiancé: Steven Mocked For Gaslighting Alina After Big Secret Reveal
Although Steven first impressed viewers when he dropped his bags at the airport when he rushed to hug Alina, back at the Turkey apartment, he kept insisting he couldn't sleep in there due to the risk of skoodilypoop-ing. "I don't believe that there is no way to control yourself," said Alina, and Steven added, "If we were sleeping in the same area it'd be a lot more tempting to skoodilypoop," which he explained meant "having sex, intercourse." Fans took to the internet to discuss Steven's explanation as Twitter user @icicle00000 wrote "OH if i was dating a guy who called sex 'skoodilypoop'...well...i wouldn't be," and u/greengoddess831 on Reddit noted that it was "One of the strangest words" they'd ever heard."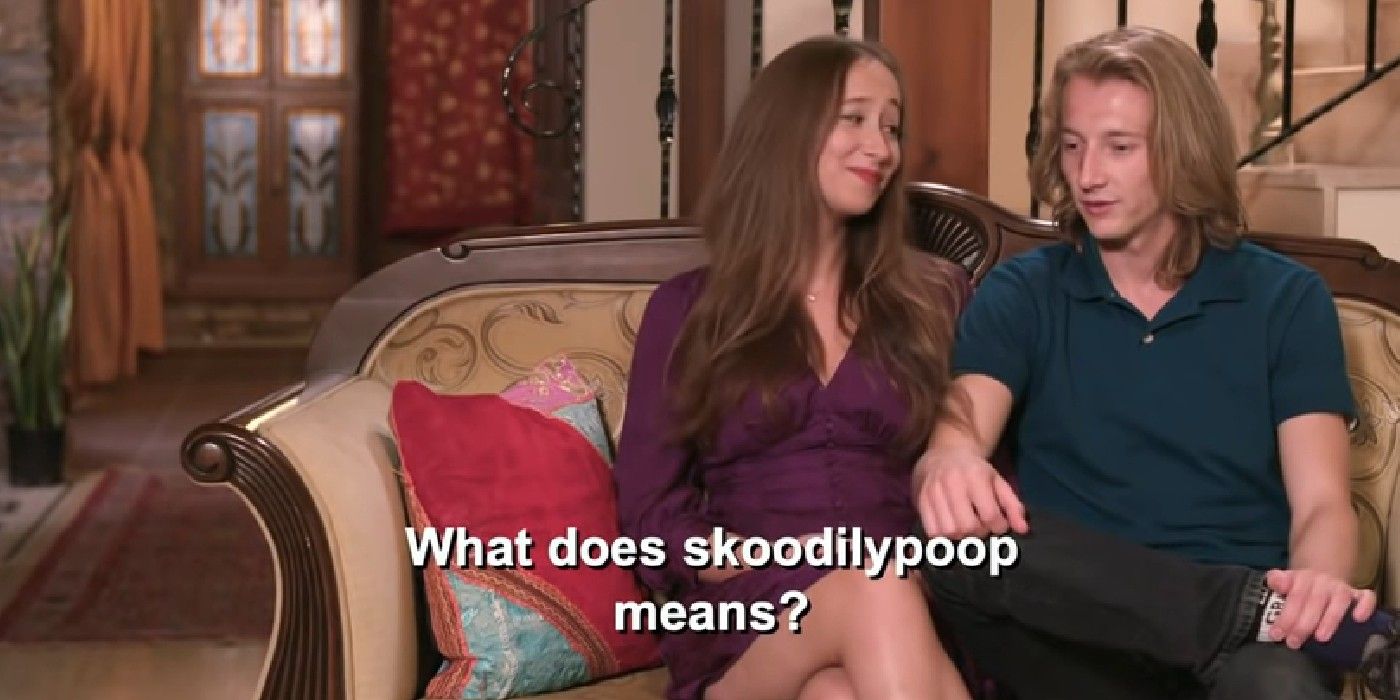 Fans wanted to know if it was a "Mormon thing" which it apparently wasn't, and some admitted that listening to the word itself turned them off. Many agreed that Steven came across as "creepy AF" and choosing a childish way to describe sex was in itself a sign that he's not mature enough to be engaging in a physical relationship. Some were reminded of the "boom boom" used by David Toborowsky and Annie Suwan and "jiggy jiggy" made infamous by Laura and Aladin Jallali of 90 Day Fiancé: The Other Way season 1. Meanwhile, skoodilypoop as per UrbanDictionary is "a term phrased by John Green in the Literature crash course. Means to have sex."
Alina suspected Steven wanted to meet other women by staying under separate roofs, while he found the perfect excuse in preparing her for baptism by refusing to make love to her. So far, Steven with a V who did initially impress fans by being adorable and dorky has been labeled a hypocrite for the way he's gaslighting Alina on 90 Day Fiancé: The Other Way. In a preview for episode 5, things will take a strange turn when Alina reveals she's ready to get married and Steven confesses that he's not at the same level of readiness as she is.
Next: 90 Day Fiancé: Alina Gets Unexpected Advice From Ariela Amid Steven Drama
Sources: @icicle00000/Twitter, u/greengoddess831/Reddit, Urban Dictionary