90 Day Fiancé: Tiffany Makes Fun Of Her Blonde Hair In Throwback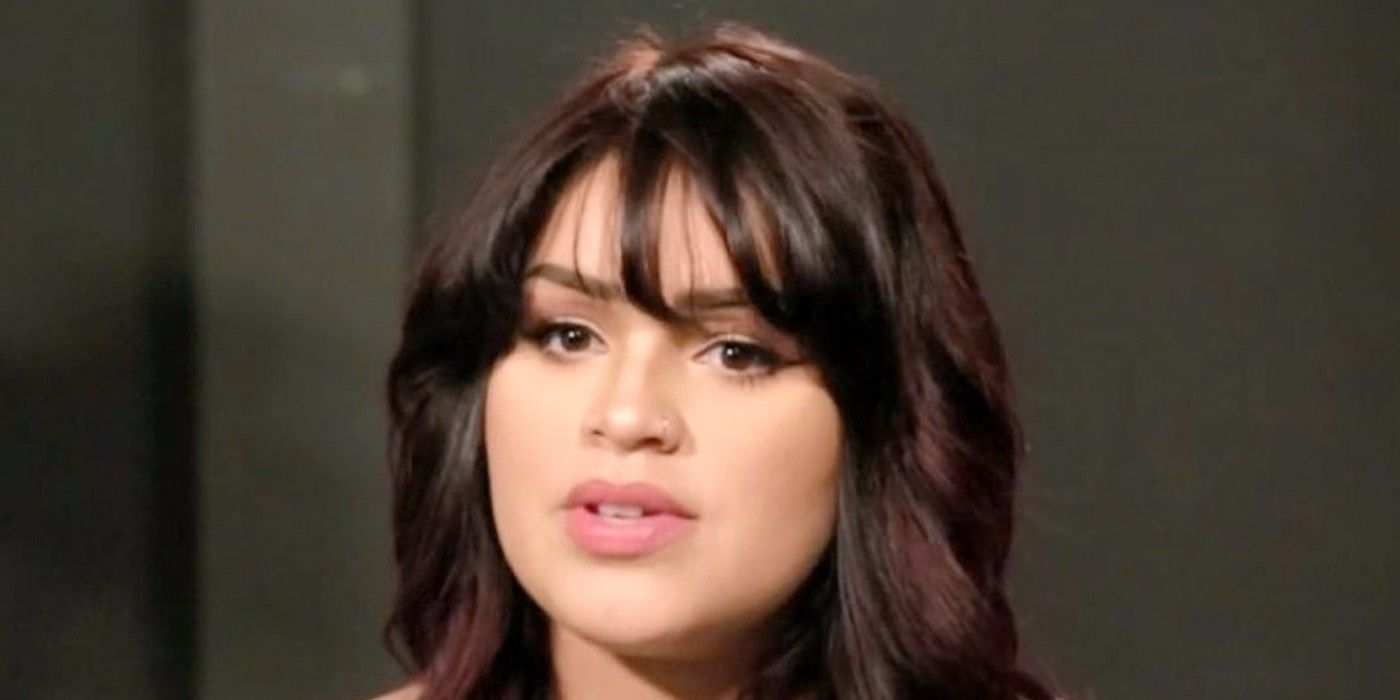 Former 90 Day Fiancé star Tiffany Franco shared a few throwback pictures, which revealed the hair colors she tried out during her younger days. She was last featured on 90 Day Fiancé: Happily Ever After? season 6 with her husband, Ronald Smith. The couple showcased a problematic relationship and went back and forth about their decision to get divorced. Tiffany was fed up with Ronald because he failed to be a good father and support his family financially. In fact, he accused his wife of having an affair with a TLC cameraman and staying in a hotel room with him.
At the time, it looked like Tiffany would file for divorce from Ronald. But during the Tell-All, the couple said that they love each other and want to resolve their conflicts. A few weeks ago, Tiffany updated 90 Day Fiancé fans that Ronald is still in South Africa. But he is supporting her emotionally with her weight loss journey. The 90 Day Fiancé star has lost about 40 pounds since July and has been showing off her drastically slimmer self on social media. While replying to a fan, Tiffany said that she is losing weight quite slowly. But that has not deterred her from having fun and sharing some old pictures with her fans.
Related: 90 Day Fiancé: Tiffany Franco Reveals How She Unexpectedly Met Ronald
The beauty influencer showed off her unrecognizable hairstyle, which was dark hair with blonde bangs. She looked edgy in her eccentric hairstyle. Tiffany also shared a never before seen picture of herself sporting blonde hair with front bangs. Makeup brand owner Tiffany was hanging out with her friend while wearing a black off-shoulder top. She captioned the picture, "Blonde OMG Eww Hahaha." Tiffany doesn't seem to appreciate her all-blonde hair, but she is genuinely looking adorable in the throwback.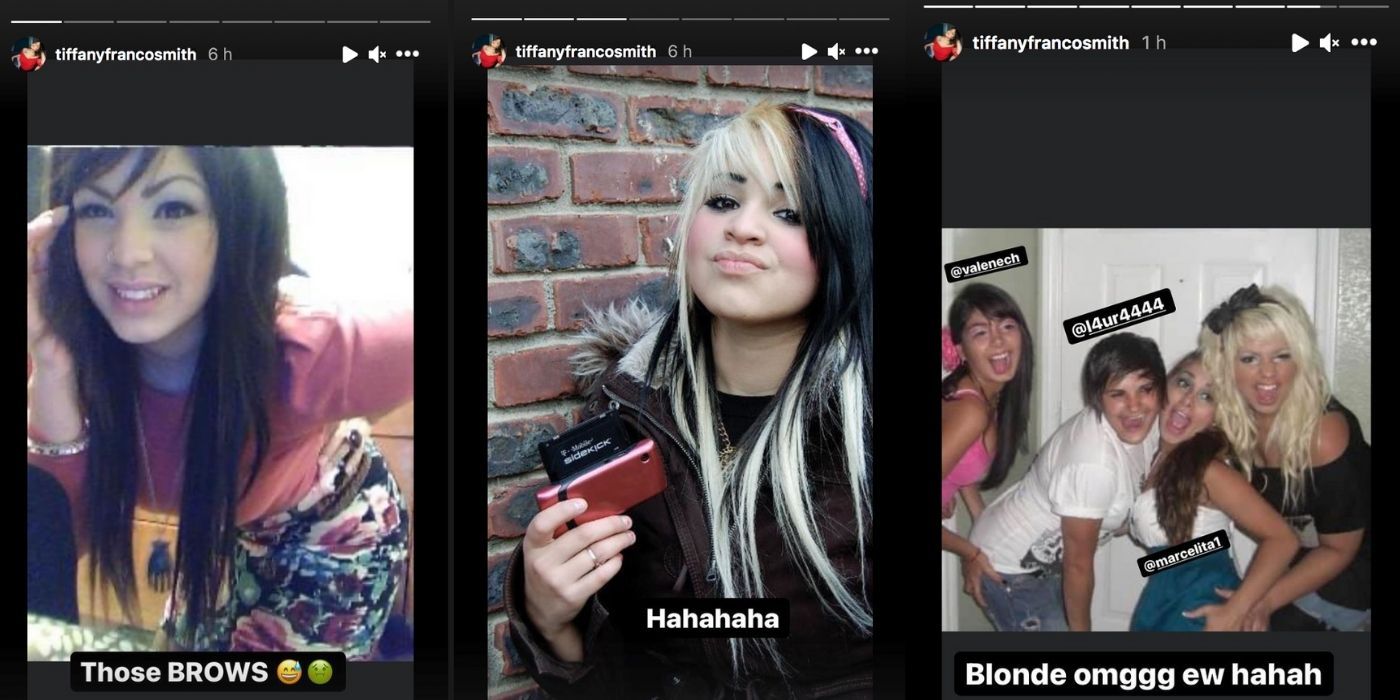 She shared another old photo of her high arched eyebrows with a nauseated face emoji. It was probably the time when Tiffany first started experimenting with makeup. She now colors her hair in darker shades and keeps them shorter than before. When Tiffany was first featured on the show, she had light burgundy hair. But she dyed her hair black and added purple highlights a few months ago. Many 90 Day Fiancé fans love Tiffany in black hair as it suits her skin tone the best.
Tiffany doesn't appear to be a fan of her old hair colors, but she undoubtedly looked cool, adorable and whimsical in all the hairstyles. Her different hair and style made her stand out from her group of friends. These throwback pictures can also be a good indication of how Tiffany will look after her massive weight loss. Since her face hasn't changed much, 90 Day Fiancé fans can expect her to look like the above pictures after a few months of rapid weight loss.
Next: 90 Day Fiancé: Tiffany Shows Off Weight Loss Progress In Clothing Haul
Source: Tiffany Franco/Instagram