90 Day Fiancé: Yara Zaya Shares Exciting Accomplishment In America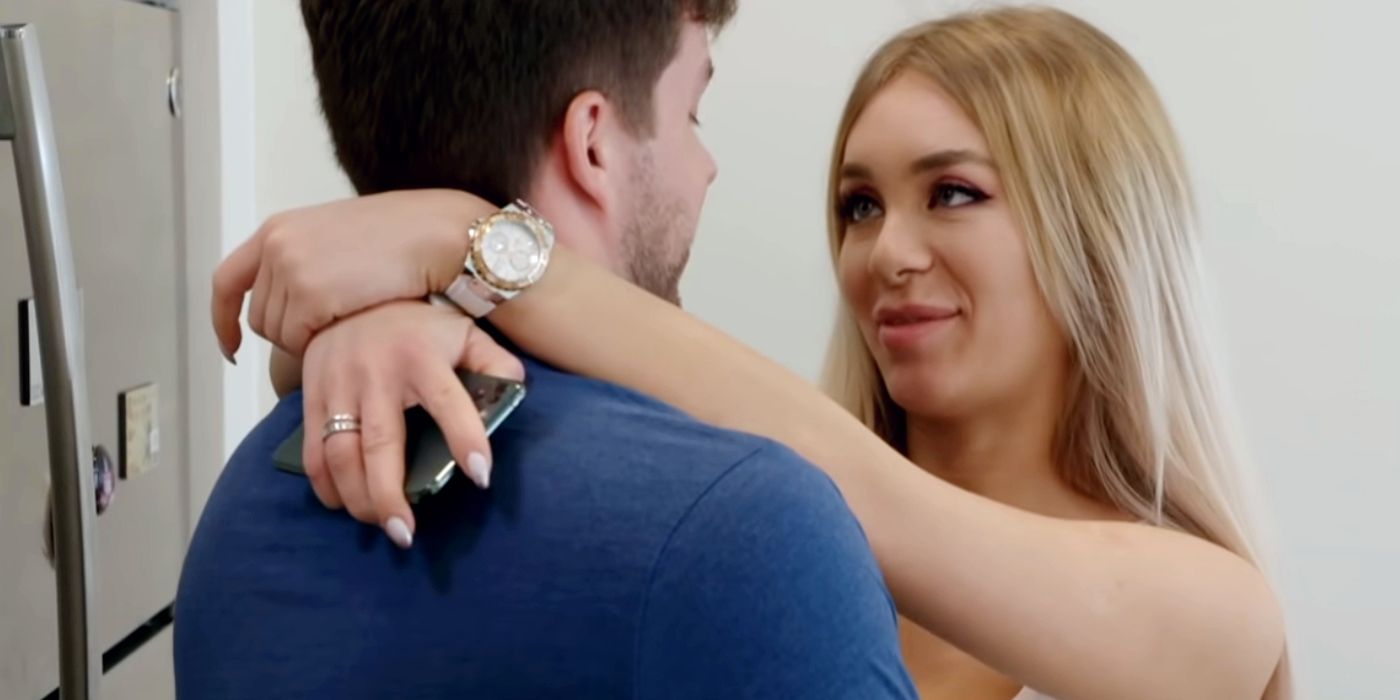 90 Day Fiancé star Yara Zaya shared an exciting update with her social media followers about her life in America. Viewers first met Yara on 90 Day Fiancé season 8 when she moved from Ukraine to America to be with her fiancé Jovi Dufren. The European fashionista struggled to acclimate to American life in Jovi's hometown of New Orleans throughout their engagement. Yara's challenges were further complicated when she was left alone during her pregnancy due to Jovi's demanding work schedule. At the time, she expressed anxiety and unhappiness about living in downtown New Orleans by herself with no means of transportation. Now Yara is getting better adjusted to life in the States with her new family.
The New Orleans couple recently evacuated their Louisiana home to escape the severe weather from Hurricane Ida. Jovi and Yara evacuated with their baby Mylah to Dallas to wait out the storm. The couple made the most of their stay in Texas and celebrated Mylah's first birthday away from home with an adorable photoshoot. Jovi and Yara returned to New Orleans after the storm and have been keeping fans updated on the status of emergency in their community. As the Dufrens are keeping busy with relief efforts in Louisiana, Yara announced a big step in her life as an American resident.
Related: 90 Day Fiancé: Jovi & Yara Discover New Hobby Amid 'Craziness At Home'
The young mom took to Instagram to announce she is a legal American driver. "I completely forgot to tell yall something," Yara wrote in the caption of a throwback photo of her stay in Dallas. "I got my license a month ago and now I can finally drive." Yara revealed she had been waiting for her American driver's license for almost two years. "At first I waited for the documents, then it was difficult to enroll in the driving school since they have everything here scheduled for months before," she explained, adding, "But I got it." Yara confirmed she also drives back in her home country.
Yara shared her excitement about her license in a recent video post to her Instagram Story. "Finally, I've been waiting for them forever," Yara said, "and it's so much cooler because I can go whoever the heck I want." Yara explained where she and Jovi moved to in Louisiana doesn't have much access to Uber rider service. "Sometimes I was going to wait for 30 minutes [or] one hour for Uber to come to pick me up," she said. "And now I can drive, I can drive where I want!" The Ukranian fashionista flashed a big smile in her post. "This is so cool," an excited Yara said. "I don't know how I've been freaking living without cars. I'm so happy now. I can go whoever the f*** I want."
The big step for the 90 Day Fiancé star will allow Yara to get more out of the area she had trouble warming up to in the beginning. Fans already can't get enough of Yara's bougie lifestyle posts on her Instagram. Now that she's street legal, Yara's followers will get likely get more content from the young mom's fabulous shopping and exercise outings with Mylah and Jovi.
Next: 90 Day Fiancé: Yara Zaya Discusses Relocation Plans After Hurricane Ida
Source: Yara Zaya/Instagram