Alan Wake Remastered Gameplay Shines a Light On Improved Graphics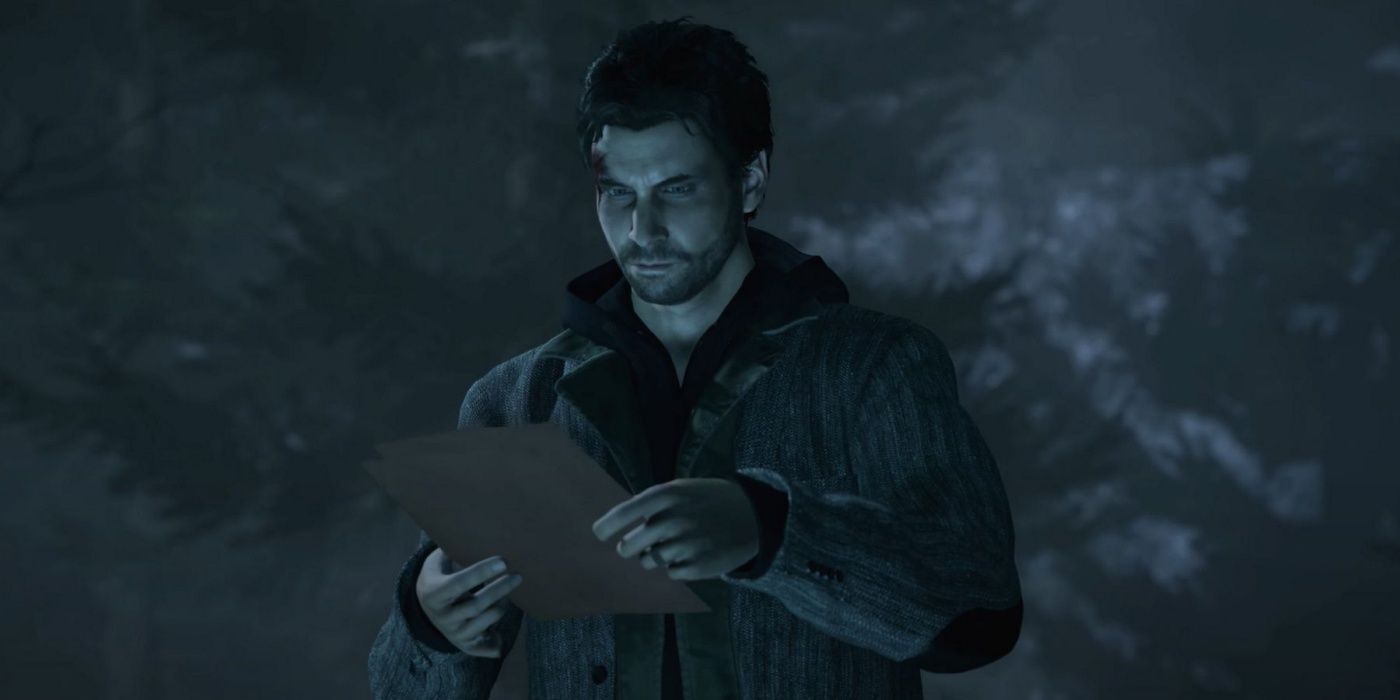 Seven minutes of 4K gameplay footage for Alan Wake Remastered has gone live, showcasing an impressive look at the classic title's upgraded visuals. Having originally hit Xbox 360 in May 2010, Alan Wake celebrated its 10th anniversary well over a year ago. Soon fans will have yet another reason to celebrate - Alan Wake's imminent return.
Developer Remedy Entertainment and publisher Epic Games unveiled the project several weeks ago, complete with promises of graphical enhancements, overhauled character models, and environments packed with higher-quality details. Based on the gameplay shown, thus far, Remedy may very well deliver on said promises in spades. Alan Wake Remastered's first gameplay reveal hit the web during PlayStation Showcase on September 9, an interesting home for such news since this release will mark the brand's PlayStation debut. Since then, Remedy has gradually unleashed more snippets of the title in action, with one recent trailer highlighting the visual differences between Alan Wake's Xbox 360 and Series X versions.
Related: Alan Wake Remastered Will Remove Original Game's Product Placement
Today, the Finnish studio partnered with IGN to roll out seven minutes of 4K footage. The gameplay walkthrough starts as Alan awakes from a car crash and navigates his way through a patch of forest to find help at a nearby gas station. In the forest area alone the remaster's magic shines bright, with foliage, lighting, and shadows all having clearly received quite the boost from the tech wizards at Remedy Entertainment. A few in-game cutscenes showcase the impressive upgrades to Alan's character model, as well. The same also holds true for the enhancements to environments. See all of the above and more reflected in the video below:
Alan Wake could prove to be another must-own remaster in the constantly growing list of remastered classics that now look and play better than ever. Mass Effect: Legendary Edition launched earlier this year, for instance, presenting a modernized version of the incredible sci-fi universe that has fans even more eager for another new entry. NieR Replicant similarly hit stores several months ago, reintroducing NieR Automata faithful to the experience that started it all with a much-celebrated re-release.
Hopefully, Remedy's remaster of Alan Wake is received by critics and fans just as fondly. And should it perform well, hopes are high that a proper sequel may one day creep out of the shadows to see the light of day.
Next: Alan Wake Remastered Features Have Been Detailed
Alan Wake Remastered hits PC via the Epic Games Store, PS4, PS5, Xbox One, and Xbox Series X|S on October 5.
Source: IGN/YouTube