Batman Cracks a Smile With the Best Robin in Heartwarming Cover Art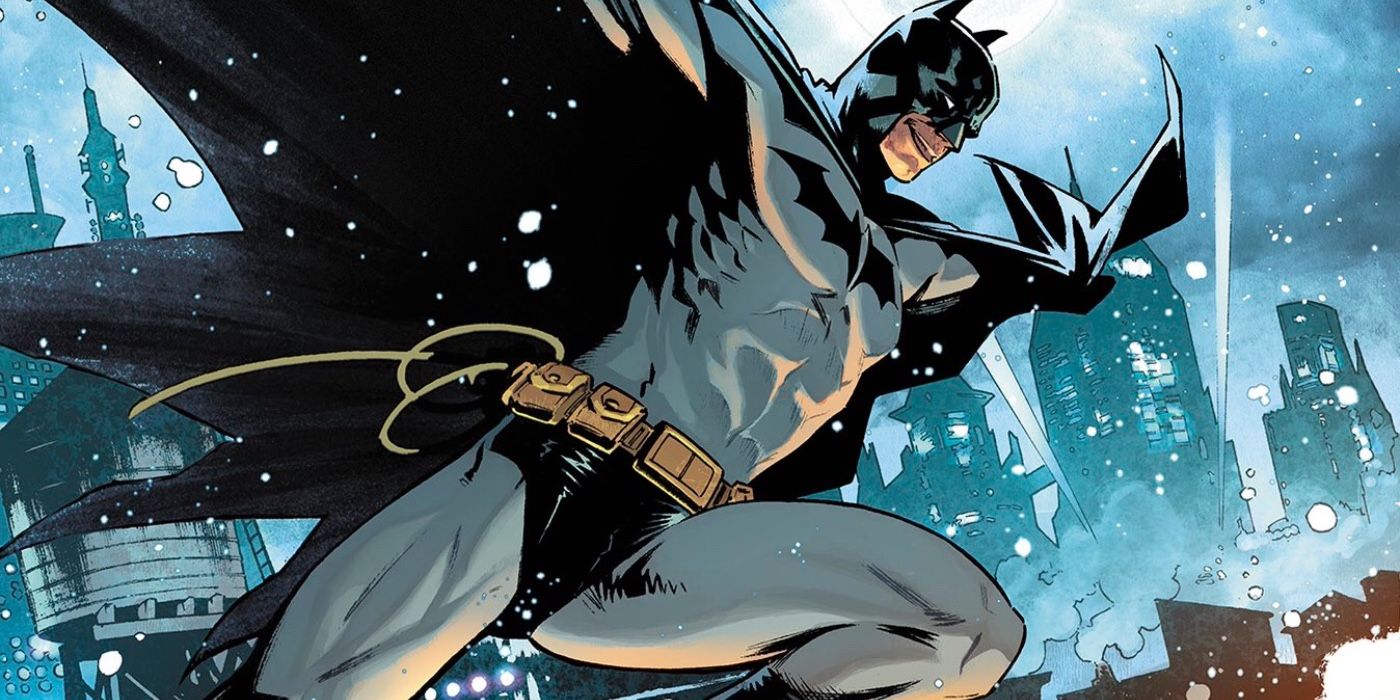 In a heartwarming new cover, Batman cracks a smile with Tim Drake, the third Robin. Artist Belen Ortega shared her cover for Batman: Urban Legends #10, on sale in print and digital this December, and it shows the Dark Knight in action with Tim Drake, who recently returned to full-time duty as Robin earlier this year.
When the New 52 began a decade ago, several long-standing DC characters got the short end of the stick, Tim Drake among them. The event effectively erased his time as Robin and instead gave him a variety of aliases, at one point going by his last name; in addition, his role in the Bat-Family was diminished. But all of that changed earlier this year in Batman: Urban Legends #4. Tim returned, embarking on a quest to find his place once again in the DC Universe. The story, titled "Sum of Our Parts," concluded with Tim not only finding his footing again but also coming out as bisexual. Tim's story is far from over, however, as he will return in December's Batman: Urban Legends #10. While fans eagerly wait for Tim to jump back into the fray, they can enjoy the issue's cover from artist Belen Ortega. The story will be written by Meghan Fitzmartin with art by Alberto Alburquerque.
Related: DC Comics, Every Robin, Ranked by Fighting Ability
Belen Ortega took to her Twitter account to share the cover. Ortega not only showcased the finished product, but also shared her process as well. The cover shows Batman and Tim Drake swinging through the Gotham skyline while snow falls around them. Notably, Batman is smiling at Tim—something the Dark Knight rarely does. Ortega also shed light on what went into the cover, arranging the piece through traditional pencil as well as digital techniques. Ortega did the final piece in a traditional fashion. Fans have responded well to the piece; it has garnered hundreds of likes and retweets in a matter of hours.
Tim Drake made his grand return in the pages of Batman: Urban Legends and it is fitting his story continues there. Batman fans have been waiting patiently for him to return fighting at Batman's side, and they have been rewarded for their perseverance. Belen Ortega's cover perfectly captures Tim's exuberance at his return to duty, and it looks as if some of Tim's mood has rubbed off on his former mentor.
Tim Drake, the third, and arguably best, Robin, continues his journey in December's Batman: Urban Legends #10, and Robin takes center stage on the cover, sharing a smile with Batman.
Next: DC Finally Gives the Female Robin the Respect She Deserves
Source: @BelenOrtega_