Battlefield 2042 October Beta Release Date & Map Announced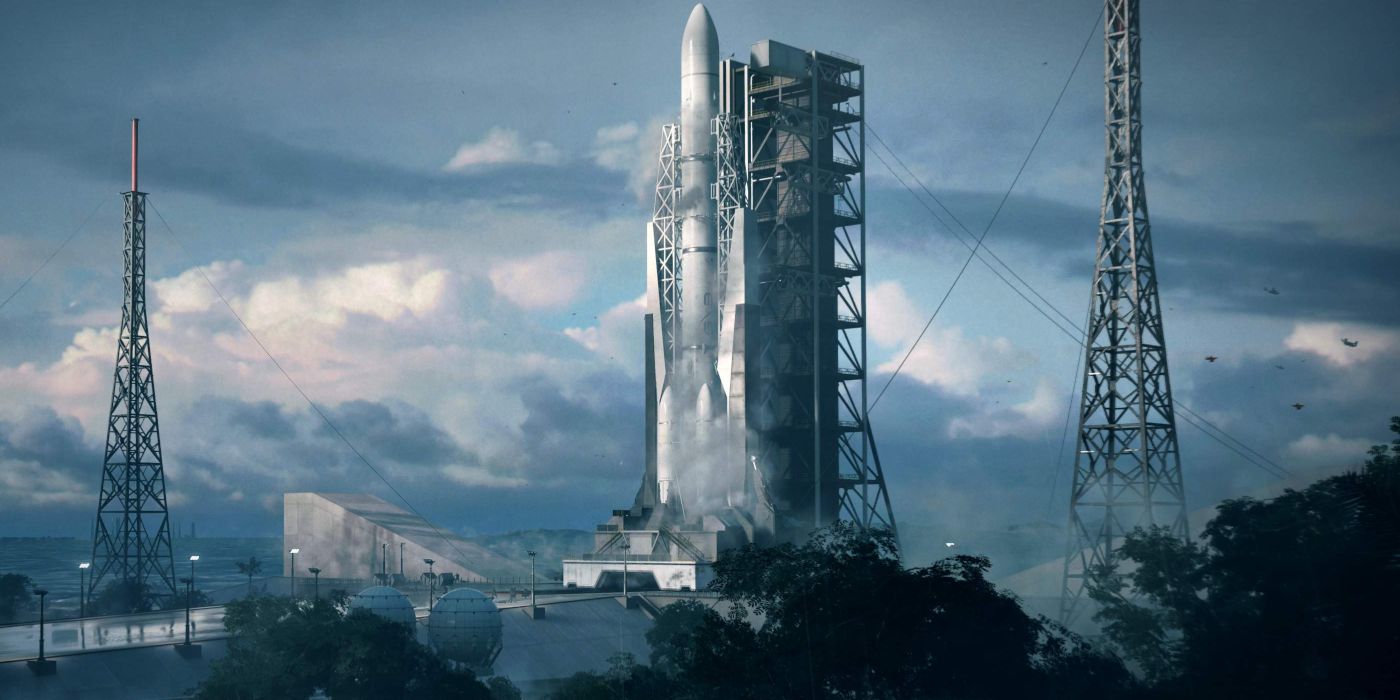 The dates and map for Battlefield 2042's beta have finally been revealed after months of waiting, and it starts on October 6 for pre-order customers. A closed technical test for Battlefield 2042 was held in August, but gameplay footage and details were protected under non-disclosure agreements. There were of course leaks that teed up non-participants' expectations, but that playtest didn't represent the game's final build.
The Battlefield 2042 beta was originally meant to be held in September, but it was pushed back after the game was delayed from October to November. Developer DICE and publisher EA cite the COVID-19 pandemic as the reason for the delay (which came just a month prior to the old release date), and the additional month is presumably being used to further polish Battlefield 2042 ahead of launch. Because of the mixed reception of Battlefield V, DICE may need as much time as possible with the sequel to ensure it can win back some lapsed players and compete against AAA competitors Call of Duty: Vanguard and Halo Infinite this fall.
Related: Battlefield Mobile Footage Leaks From Southeast Asia Playtest
Players will get to develop their first impressions of the game during the upcoming beta in October. DICE has confirmed the Battlefield 2042 beta will begin on October 6 for those who have pre-ordered the game and October 8 for everyone else, with the beta coming to an end on October 9 for all participants. It appears the Battlefield 2042 beta will follow the tech test in terms of content, featuring Conquest mode gameplay on rocket launchpad map Orbital. Orbital sees players fighting around a rocket primed for launch, and the rocket can explode and cause dynamic havoc on the map.
The Battlefield 2042 beta will be the first substantial public glimpse at the game, as EA and DICE have been very selective with the gameplay shown so far. Everything up until this point has been heavily edited and scripted, giving much less context to how Battlefield 2042 matches actually play out. It's unlikely the overall gameplay loop will be drastically different from previous games in the series, but new features like Specialists haven't been explored in many hands-on impressions yet.
For those that enjoy the beta, Battlefield 2042 will have an early access period prior to its worldwide release in November. The game can be played a week early starting November 12 for $100, an advantage some may be willing to pay for in lieu of the $60 standard edition. Because it's launching between Call of Duty: Vanguard and Halo Infinite's release dates, Battlefield will have stiff competition this holiday season, but the beta could win some hesitant players over.
Next: Battlefield 2042: How Many Players In A Squad?
Battlefield 2042 releases on Xbox One, Xbox Series X/S, PS4, PS5, and PC on November 19, 2021.
Source: EA, Battlefield/YouTube