Big Brother: Nicole F. Jokes Son Will Both Win Show & Be America's Fave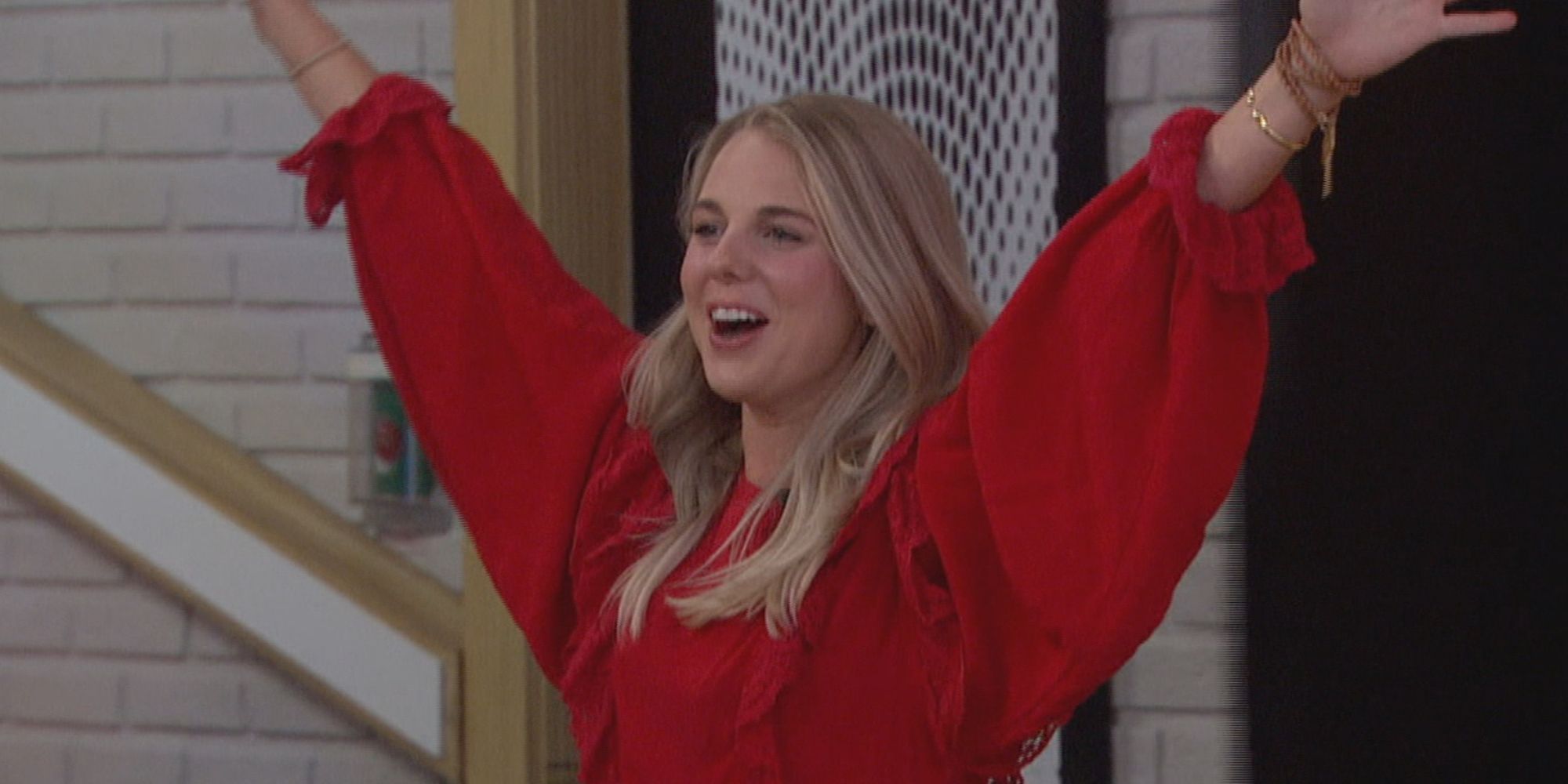 Nicole Franzel joked that her son will be the first person to ever win both a season of Big Brother and America's Favorite Houseguests. Nicole first joined the Big Brother world during season 16 after being a huge fan of the show for many years. She later returned for season 18, which she took home the first place prize for, as well as the All-Star season last summer.
During the All-Star season, Nicole came close to being the first ever two time winner on the show; however, this achievement got taken away from her when Cody Calafiore sent her out the front door in the final eviction of the season. Nicole and Cody had been inseparable throughout the season, making this blindside even more painful for Nicole. Just recently, Nicole admitted that she still has nightmares about this Big Brother betrayal nearly a year later.
Related: Big Brother: Nicole Franzel Learns Spanish For Victor & Their Son
Although Nicole's time on Big Brother has definitely come to an end for her, she is not necessarily taking away this potential dream for her son. Nicole shared a Big Brother montage (seen below) on Instagram early Thursday to show off a unique and adorable Big Brother onesie her son had received as a gift. In the montage, Nicole highlighted her best Big Brother moments as well as those of her husband Victor Arroyo. Nicole and Victor competed together on both season 18 of the show. In the video Nicole joked that their son will be the first Big Brother houseguest to win both the overall season of the show as well as the cash prize for America's Favorite Houseguest. She can be heard asking her son, "Are you going to win or are you going to be America's favorite?" Nicole then says, "Are you going to do both? Are you going to be the first one to do both?"
The video started off with a clip of Nicole from the All-Star season, explaining that she had beat out both Paul Abrahamian and Janelle Pierzina for having the most days spent in the Big Brother house. The video then cut to Victor winning the Battle Back competition during season 18. The moment Nicole won season 18 was shared before a clip of Victor being crowned America's Favorite Houseguest that same night. There was even a clip from their time on The Amazing Race together as well as their Big Brother engagement. At the end of the montage Nicole included a precious video of their son Victor "Arrow" Arroyo IV rocking a Big Brother onesie that read, "Future Big Brother Houseguest #BB45." The caption questioned if baby Arrow will take after his mom or his dad should he be a future Big Brother houseguest.
Both Nicole and Victor had quite successful Big Brother runs. Ultimately, they both managed to take home large sums of money from the show. Should Big Brother still be around by the time Arrow is old enough to compete, it would be quite an iconic moment for both Nicole and Victor's family as well as the show as a whole if he did go on it. Arrow would have some pretty big shoes to fill on the show, no pun intended.
Next: Big Brother: Derek X's Comparison Of Sarah Beth & Nicole F. Explained
Big Brother 23 airs Sundays, Wednesdays and Thursdays at 8pm EST on CBS.
Source: Nicole Franzel/ Instagram