Chaotic Neutral: Comic & Adventure Model Launches on Kickstarter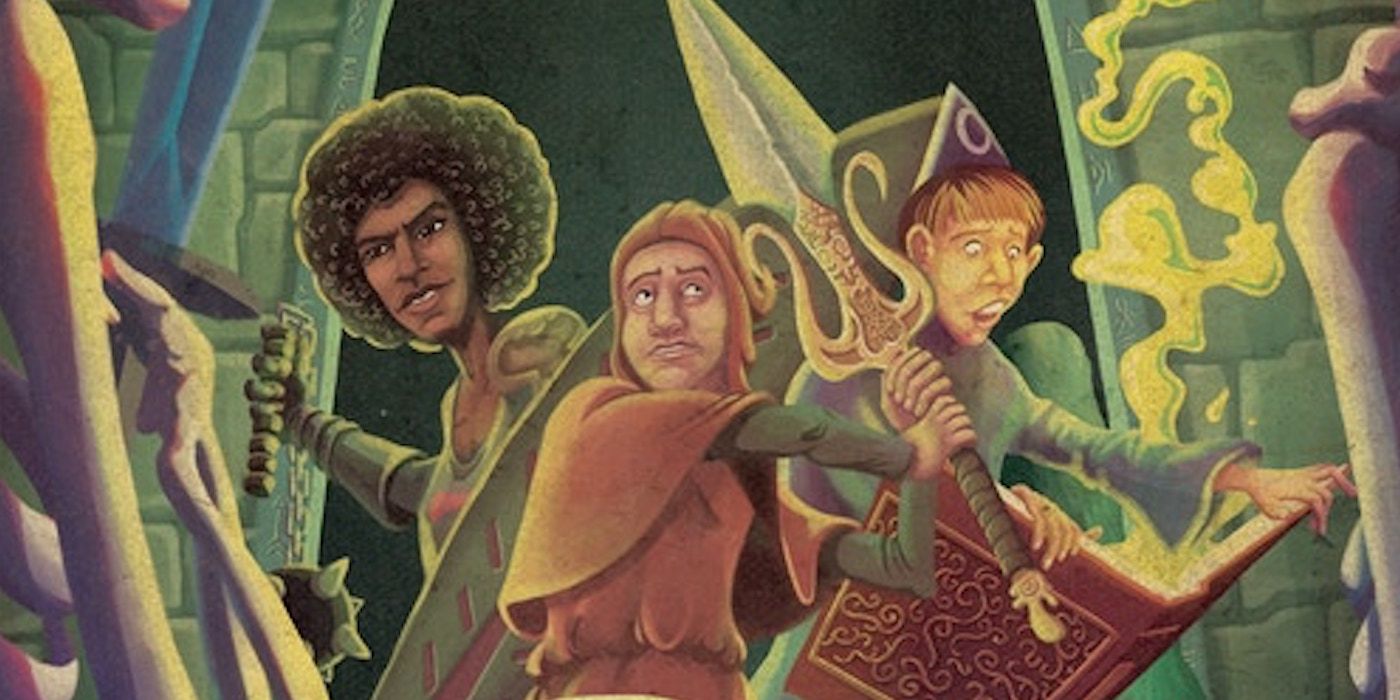 While most fantasy adventure stories focus on intrepid bands of heroes and their various quests, Chaotic Neutral promises to take a different approach to the tropes of fantasy and roleplaying games. Rather than focusing on the heroic figures roleplaying games players can expect to embody in games like Dungeons & Dragons or Pathfinder, instead Chaotic Neutral follows the perspective of the NPCs who are often aided, or tormented, by player groups.
Writer Mark Sable is best known for his work on the modern fantasy comic Graveyard of Empires, following a zombie outbreak during the War On Terror in Afghanistan, and his recent Lovecraftian police procedural Miskatonic. Additionally, Sable has written several comics for DC and Marvel, including 2007's Supergirl and 2011's What If Spiderman Killed Kraven The Hunter? Artist Chris Anderson, on the other hand, is known for his work on various comics for Heavy Metal and the modern fantasy mystery series, Lost Angels, a story about a mysterious and deadly integrated high school for humans and angels. Based on the preview art, Anderson's style calls back to both comic book, and roleplaying game art from the 1970s and 1980s with a secondary-color heavy palette and expressive, stylized faces and actions. Chaotic Neutral's story and visuals evoke the Satanic Panic of the '70s and '80s. The Satanic Panic was a moral panic that dominated US pop culture, and led to mass hysteria with parents believing that roleplaying games, comic books, and certain TV programs would turn their children into sadistic satanists.
Related: Everything Pathfinder: WotR Does Better Than Recent D&D Games
Chaotic Neutral is an upcoming comic book by Mark Sable and Chris Anderson, currently available to back on Kickstarter. "Chaotic Neutral's extra-length first issue introduces a young farmer named Stellan who pines for Isabella, the Prince Bishop's beautiful daughter," said Sable. Stellan lives in a humble village that might be found in a traditional fantasy RPG. After a cult begins causing trouble for the village, Stellan hires a band of adventurers to destroy the cult and restore peace. Unbeknownst to the poor farmer, the adventurers are actually Satanists, and they burn down the village and kidnap the villagers! Sable continued, "Now he has to lead a diverse but seemingly ordinary band of peasants to rescue their loved ones as they venture into the unknown."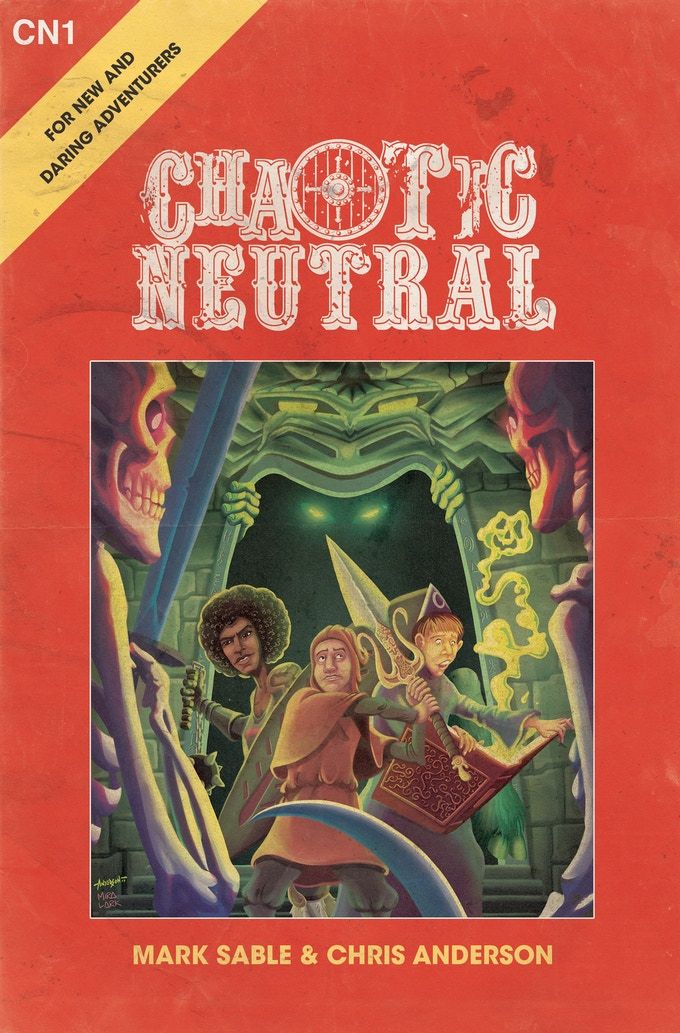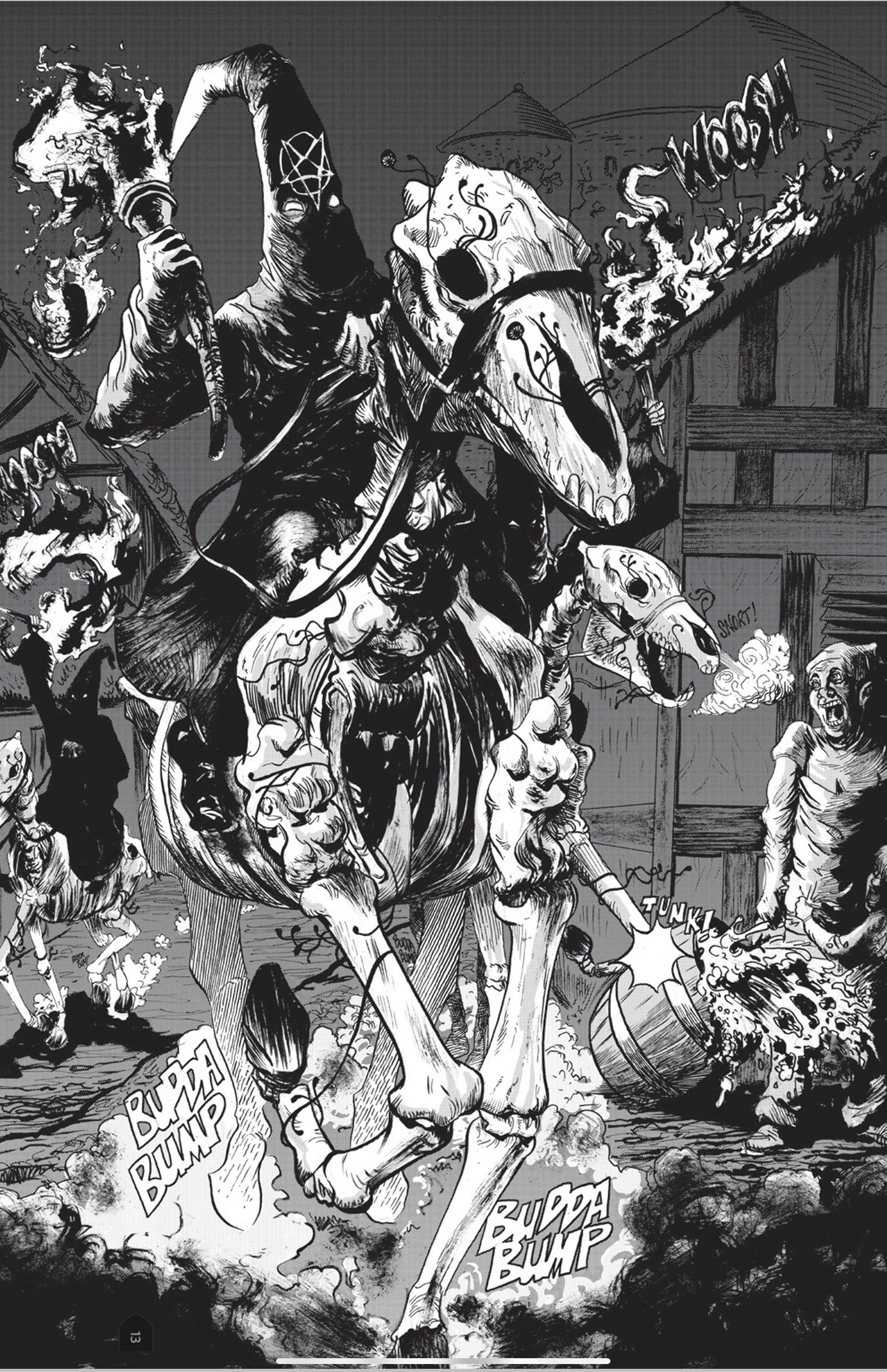 "Will Stellan succeed? This is no hero's journey," said Anderson. "There's nothing typical about the story we are telling and that's what's exciting. If you want high adventure fantasy storytelling, with satanic cults, violence, nudity, and more than a few curse words, you're going to want to check out Chaotic Neutral."
While the Chaotic Neutral comic is the headlining act of the Kickstarter, Sable and Anderson promise a whole host of goodies for prospective backers all in theme with Chaotic Neutral's subversive presentation of roleplaying games from the '70s and '80s. Sable himself has penned an official Chaotic Neutral Adventure Module compatible with most old-fashioned roleplaying games, such as Dungeons & Dragons and Pathfinder. Ryan Browne, known for his work on God Hates Astronauts and Curse Worlds, will be contributing to the campaign a Chick-Tract-inspired short comic, highlighting the evils of roleplaying games and comic books! Last, but certainly not least, Chaotic Neutral will also come with full sheets of uncut trading cards for use with the adventure module, with illustrations from acclaimed artists such as Max Dunbar (Dungeons & Dragons), Tim Seeley (Money Shot), and Jeff Johnson (Boondocks).
Chaotic Neutral may be inspired by the fantasy roleplaying games that have rocketed to mainstream appeal today, yet it is no ordinary tale of fantasy adventure. As humble, non-player-character Stellan assembles a ragtag band of peasants to take on a pack of sadistic adventurers, it appears that the fears from the Satanic Panic have finally come to life! Chaotic Neutral is now available to back on Kickstarter.