Conan O'Brien's Hilarious Reaction To Tom Hiddleston's MCU Thor Audition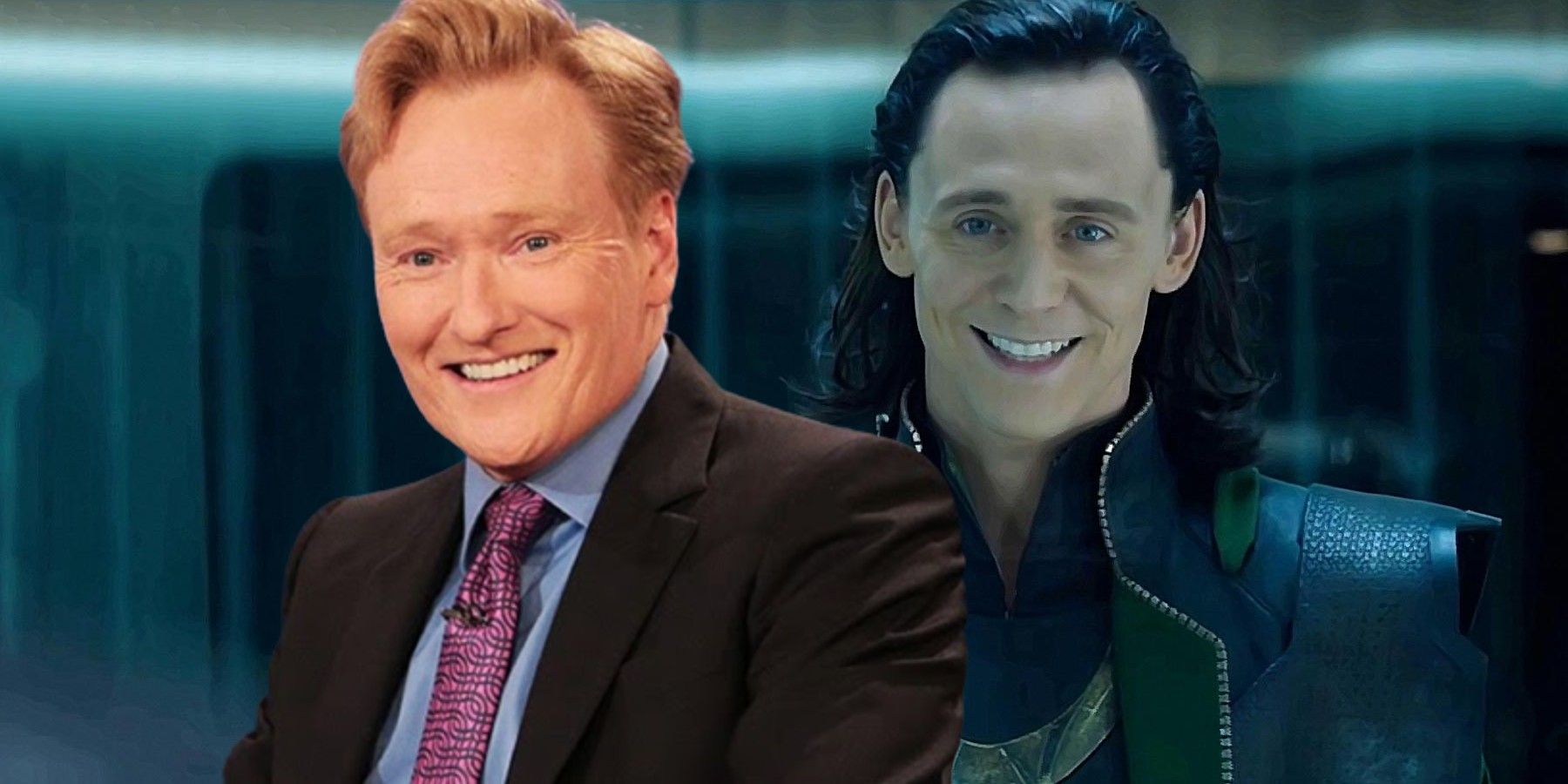 Conan O'Brien just figured out Tom Hiddleston originally auditioned to play Thor in the MCU, and he had the perfect response. When actors are cast in the MCU, it doesn't take long for them to fit seamlessly into their roles, to the point of fans being unable to picture anyone else playing those characters. Hiddleston has played Loki, Thor's mercurial adoptive brother, for over ten years now and is the perfect example of an MCU actor who has often disappeared entirely into his role.
However, there was a brief period of time when he wasn't up for the part of Loki at all. Instead, as Hiddleston has often recalled, he originally auditioned to play Thor. His audition tape, which sees him with a head of blonde hair and Thor's trusty hammer Mjolnir, has been widely glimpsed online and offers a peek at what the MCU nearly looked like. Most recently, Hiddleston joked about what lost him the Thor role, explaining that he just could not keep up with Chris Hemsworth's rigorous training.
Related: Tom Hiddleston Auditioned For Thor With An American Accent
MCU fans might be very aware of this piece of franchise history, but late night host Conan O'Brien only just figured it out. On Sunday, O'Brien took to social media to share his revelation with the world, and naturally, he had to give it a funny spin. "I just learned that Tom Hiddleston initially auditioned to be Thor not Loki," he wrote, "and that sounds exactly like something Loki would do." Honestly, he isn't wrong there.
Click here to see the original post.
In the MCU, Loki has a history of impersonating other characters, whether it be by making fun of Captain America or actually assuming the throne of Asgard as Odin. Imagining Loki trying to slip into Thor's shoes for some mischievous purpose isn't that outrageous; in fact, it's likely something many fans would like to see. O'Brien's observation is spot-on and also very amusing. While Loki and Hiddleston have had a big year thanks to their Disney+ series, O'Brien himself has made headlines with the conclusion of his long-running TBS talk show. Luckily, he will soon return to television with a comedy/variety show on HBO Max, where he will surely provide plenty more laughs for fans.
Hiddleston might've initially hoped to play Thor, but it's safe to say the part of Loki has been much kinder to him. As the fan favorite character, Hiddleston has evaded death time and time again and now is poised to play a big role in the franchise's future. He'll appear in Loki season 2 sometime in the next few years, and he just might have a part in next year's Doctor Strange in the Multiverse of Madness. This is the perfect case of all's well that ends well; Hiddleston didn't get to play Thor, but he found a part much better suited to his talents. No one's going to complain there.
More: Loki Season 2 Should Make Tom Hiddleston A Thor Variant
Source: Conan O'Brien/Twitter