Crash Bandicoot Multiplayer Game Teased For 25th Anniversary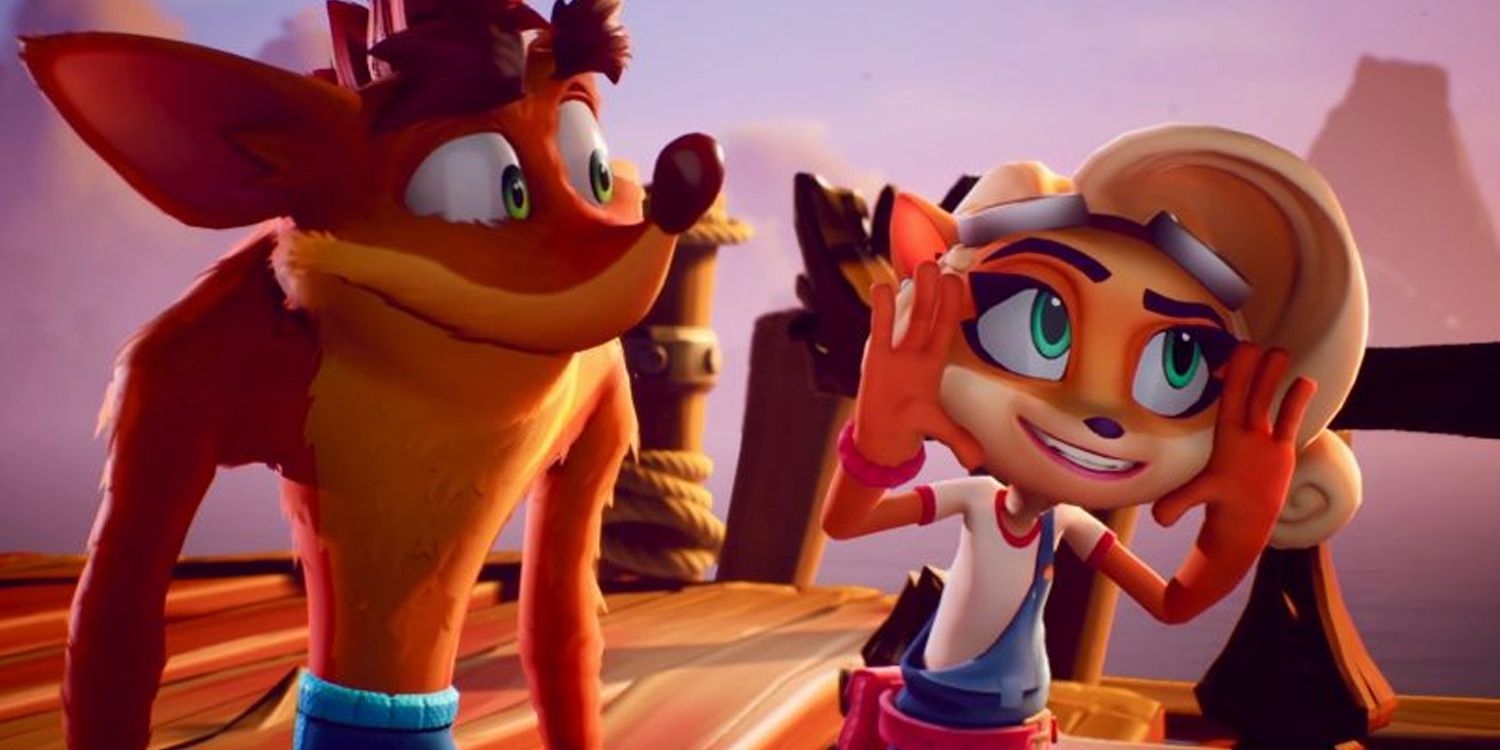 Editor's Note: A lawsuit has been filed against Activision Blizzard by the California Department of Fair Employment and Housing, which alleges the company has engaged in abuse, discrimination, and retaliation against its female employees. Activision Blizzard has denied the allegations. The full details of the Activision Blizzard lawsuit (content warning: rape, suicide, abuse, harassment) are being updated as new information becomes available.
Recent promotional material suggests the possibility of a new Crash Bandicoot multiplayer game in celebration of the marsupial's 25th anniversary. There might not have been an official announcement on the date of his anniversary, September 9th, but the signs of a new Crash game have been steadily increasing ever since 2020.
Despite Crash Bandicoot 4: It's About Time's release in 2020, 2021 hasn't been the brightest year for the marsupial. This is due to developer Toys For Bob being moved to support Call of Duty: Warzone, with one designer stating that several employees were let go or laid off. This didn't please fans of Crash Bandicoot and Spyro the Dragon, especially after the launch of the acclaimed Crash Bandicoot 4: It's About Time.
Related: Smash Bros Ultimate: Crash Bandicoot 4 Dev Says Addition Is 'Dream'
However, there have been signs to suggest that a new Crash Bandicoot game is in the works. Most recently, Toys For Bob's video celebrating the 25th anniversary uses a new logo as a transition. This logo has been seen before in Crash bandicoot 4: It's About Time upon fully completing the game. It's also present in a package containing Crash merchandise that was sent to select press members, including a writer for IGN. A postcard in the package states that Crash has "even met some friends who were way out of his league." Another noteworthy sign is a promotional ad released for Crash Bandicoot 4 that references Uncharted and had the words Wumpa League hidden in the trailer. All of these signs have led some to conclude that there is a new Crash Bandicoot game being teased known as Wumpa League.
Video game researcher Liam Robertson has gone into detail on what Wumpa League is if it turns out to be real. Liam claims that Wumpa League was supposedly an online multiplayer Crash Bandicoot game that was planned to either be released separately or as an add on to Crash Bandicoot 4: It's About Time. Players would collect wumpa fruit and bring it back to their team's base, and there was apparently a great focus on XP gain as well as skins, which is similar to Crash games such as Crash 4 as well as the customization in Crash Team Racing: Nitro Fueled. The teams were divided into orange and blue teams, which correlates with the colors of the logo. Liam claims the project was cancelled due to employees being cast off for reasons unknown.
There's no telling for certain if Wumpa League is being developed into a full game, or if these plans were drafted at all. Crash's anniversary came and went with no official announcement other than the continued tease of this logo. But the presence of the logo could still be a sign in itself, and Crash's voice actor has also mentioned in the past that he is working on an unnamed "fun new project." It seems unlikely that all of these teases won't add up to an announcement for a new Crash Bandicoot game, but only time will tell.
Next: Crash Bandicoot 4 PS5 Review: No Time Wasted
Source: PlayStation/YouTube, IGN, Liam Robertson/Twitter