DC's New Joker Has Been Revealed And He's Terrifying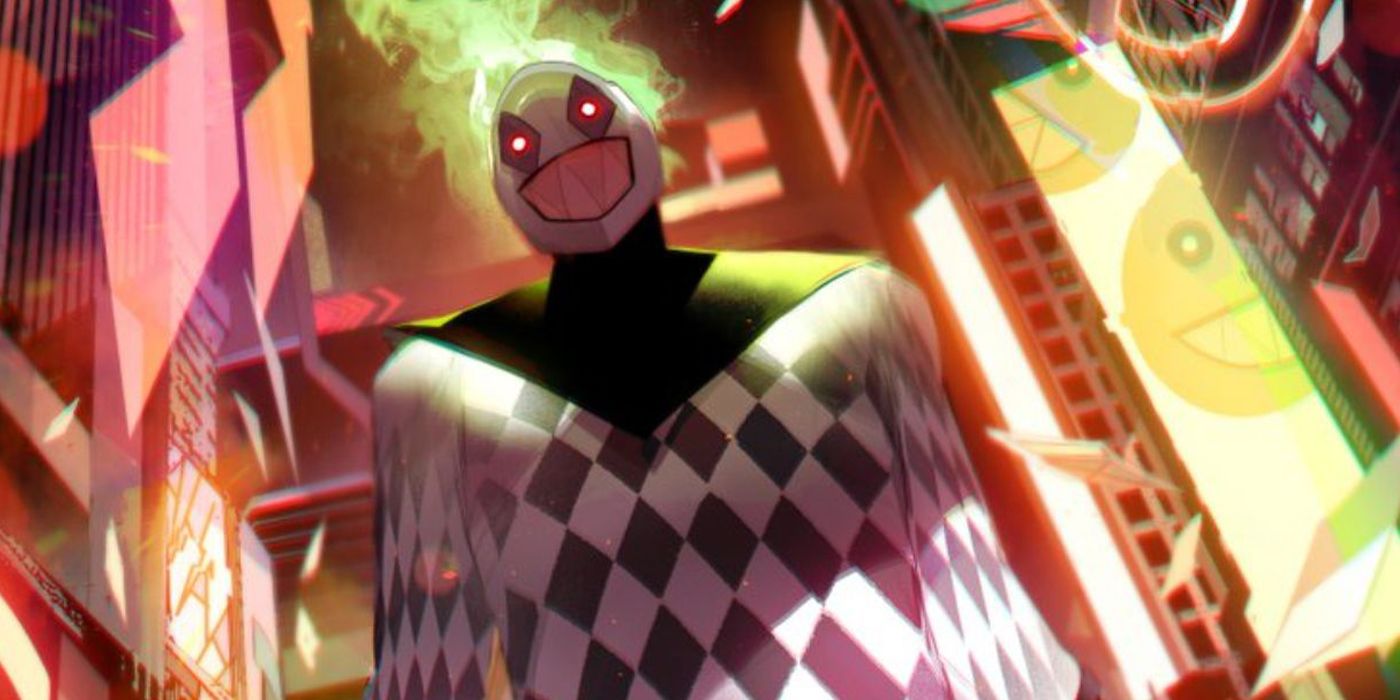 Warning! Potential spoilers for Future State: Gotham #8 by DC Comics
Earlier this month, DC Comics teased the arrival of a new Joker coming to the Future State universe. Now, the publisher has revealed the "Next Joker" and they are absolutely terrifying. On his Twitter account, Future State: Gotham writer Dennis Culver debuted the character and it seems like things are about to get even more chaotic in the Future State timeline.
In the current Future State: Gotham series by DC Comics, another Joker War seems to be brewing. So far, the series has revealed that the Next Batman is being framed for an explosion that led to many deaths, as Peacekeeper Red (the Red Hood) is put on the case by the magistrate to hunt him down. Meanwhile, Punchline has returned to DC's future timeline, with Harley Quinn not being thrilled with her arrival. The Magistrate hired Hunter Panic to track Punchline down, but the fourth issue of the series ended with the villain revealing the "Next Joker" is also hunting them down and when he's done with them, they'll wish they were dead.
Related: Batman Beyond Returns in New Series, After Bruce Wayne's Death
On Twitter, writer Dennis Culver revealed he will be taking over full writing duties on Future State: Gotham starting with the eighth issue, while showing a tantalizing sneak peek of what's to come. He shared an image from cover artist Simone Di Meo of the new Joker coming to Gotham City and he's terrifying. The brand new Joker will appear in the upcoming arc, "The Next Joker" in which part one will be drawn by Nikola Cizmesija.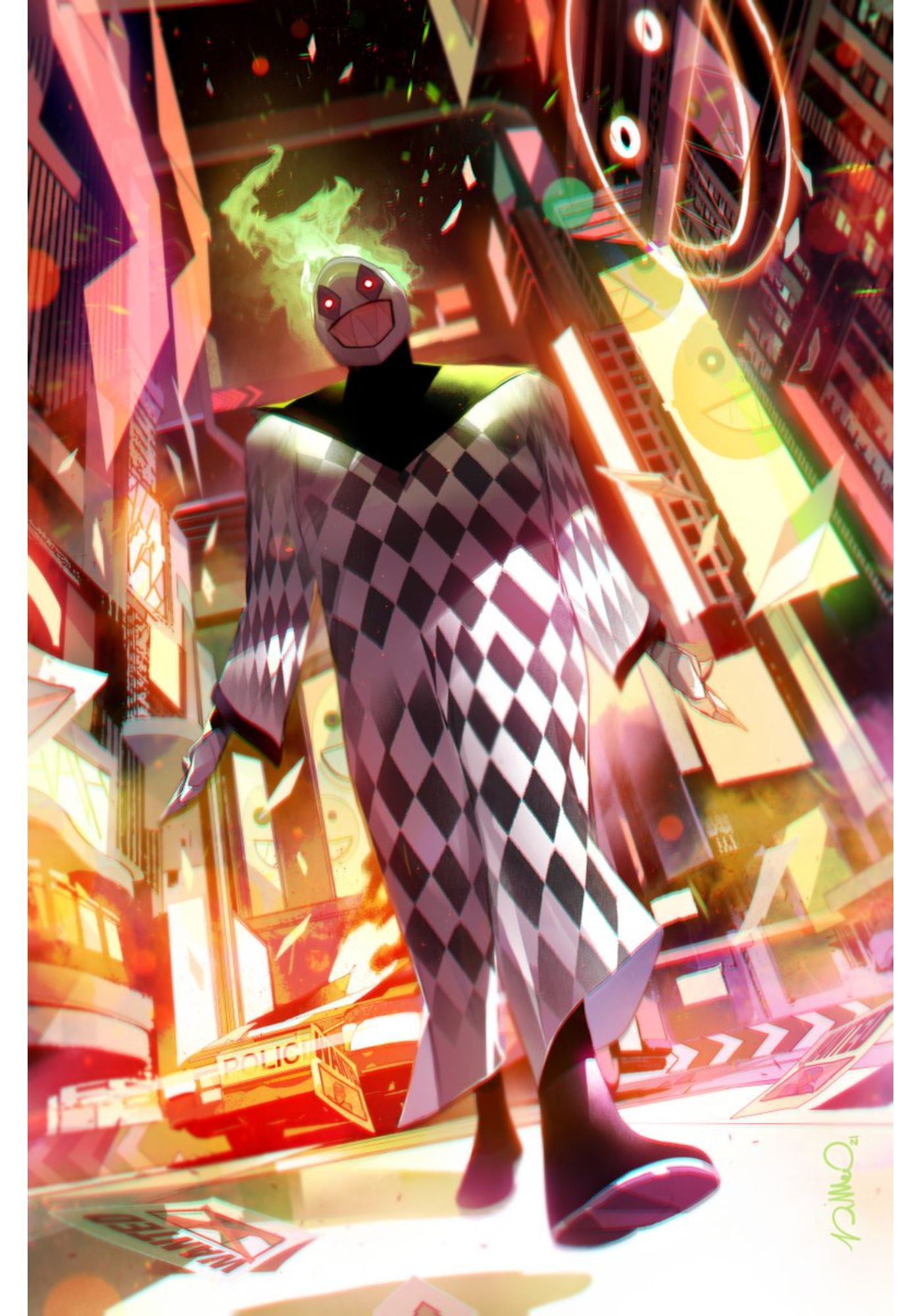 The newest Joker looks like a menace, as he wears a one-piece outfit with black and white diamonds throughout. The character has a frightening mask with massive teeth and black eyes with tiny white pupils. Di Meo's image is appropriately on-brand for a villain called the Joker, as he stands in front of a cop car engulfed in flames, as wanted posters fly in the wind behind him. Chaos is following him.
It's a bold move to introduce a new Joker, especially when the status of the current Joker in the Future State Timeline isn't known. Is the new Clown Prince of Crime someone readers have already met or is there a new face behind the mask? No matter who it really is, Batman, the Red Hood, Harley Quinn, Punchline, and Mother Panic are in some trouble as a huge threat in Gotham City will soon emerge. The new Joker will debut when Future State: Gotham #8 comes to comic book stores later this year.
Next: The Batman Family Stars in Weekly Event, Shadows of The Bat