Desean Terry Interview: The Morning Show S2 | Screen Rant
The Morning Show got back to business, dropping its second season premiere on Apple TV+ on September 17 after a cliffhanger that left everyone reeling. After Alex (Jennifer Aniston, Dumplin') and Bradley (Reese Witherspoon, Little Fires Everywhere) revealed the truth about sexual misconduct in the workplace and the culture of silence at UBA, it seemed like everyone's jobs were turned upside down with either promotions or resignations being the word of the day.
Everyone's jobs, that is, except for Daniel Henderson's (Desean Terry, Language Lessons). Though he is an integral part of The Morning Show family, he has remained stuck in the same career rut since the start of season 1 despite several promises given and deals being made for upward mobility. Whether he will keep taking the disrespect or finally take a stand is up for debate, especially as the program is faced with large-scale forces such as COVID later down the line.
Related: Nestor Carbonell Interview: The Morning Show
Terry spoke to Screen Rant about his character's frustration, as well as deepening dynamics with coworkers such as Mia (Karen Pittman, Yellowstone) and newcomer Stella (Greta Lee, Russian Doll).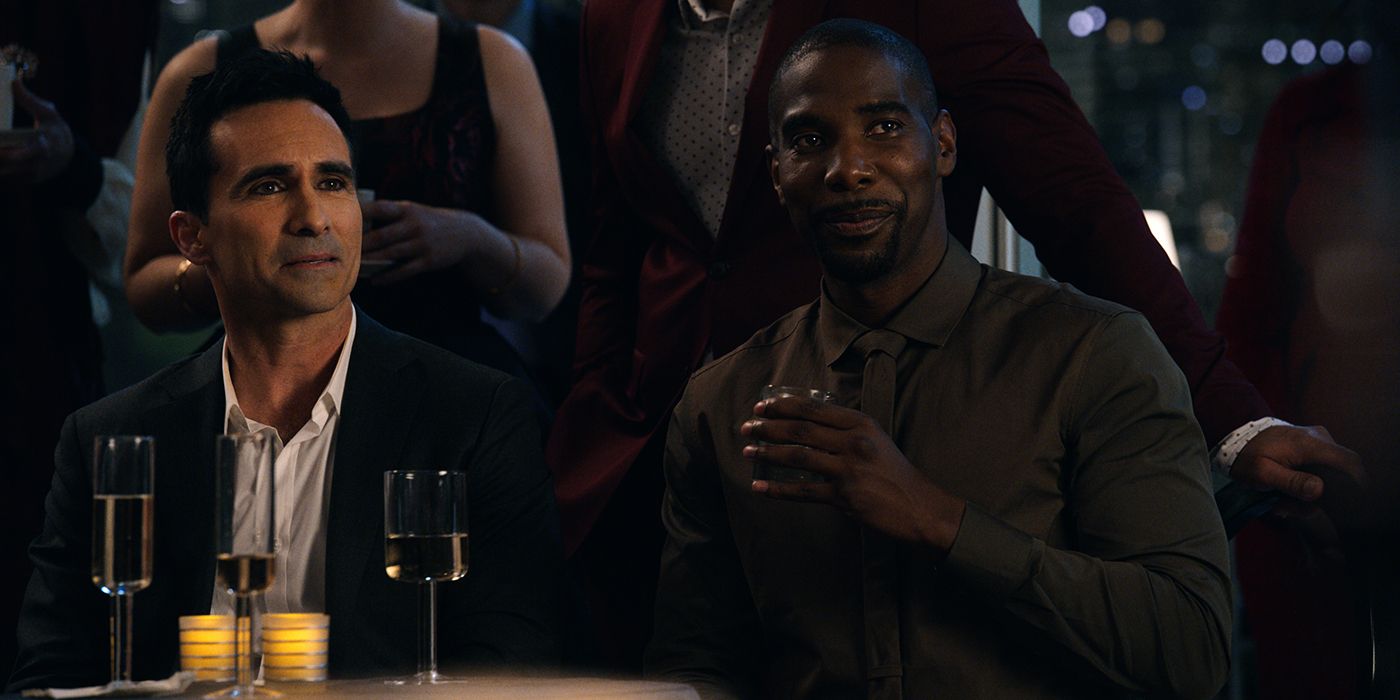 Screen Rant: Daniel spent season 1 trying to get acknowledged for his talents and get put into The Morning Show co-anchor seat. What would you say his frustration level is at the start of season 2?
Desean Terry: Oh my God, it's been a long - what, 35 years - for Daniel. He feels exhausted; he feels tired. And then, he's over here still fighting the good fight, and Alex Levy comes back.

Daniel starts off talking about how people are being championed for doing what's wrong. Going through the journey that he's trying to go through with integrity, it's a really strong sore point for him. That's where he starts off the season, and he goes on a pretty wild and intense ride this season.
This season, we really get to see more of his friendship with Mia, and this back and forth of how they're on the same team but not always on the same page. Can you talk about that dynamic and working with Karen Pittman?
Desean Terry: First of all, I love working with Karen. I think she's so fantastic. And she has such an emblematic way of expressing just being a strong woman in the workplace - and to be a strong Black woman in the workplace. And it was really cool that we started to investigate what the dialogue is between these two people.

We got to this place where one of the things that we talked about was that we have different approaches to this. But what's the most important thing about it, though, is that they were talking about it. They were discussing it, and they were having disagreements and agreements.

And I hope what the audience takes away from it, ultimately, is that there is such a relationship of love and support for them. I wish I had a [Mia] - Karen is kind of my Mia in this workspace, but I wish I always had a Mia in any workspace I go into.
I love that it's about the dialogue because everyone's an individual. When you feel like there's a larger agenda, everyone has their own way of handling it.
Desean Terry: Yeah, Black folks are not monolithic. We're actually having these Black characters, and it's not like they just share the same point of view. No, there's differences and nuance. I thought it was really great that we explore things like that.
We also get some new faces in season 2, and you'll get to interact with some of them. Is there a dynamic you're most excited for fans to see?
Desean Terry: Well, I'm excited for so much, because there's so many cool new people. Hasan Minhaj is in the show, even though we don't get to play with each other too much.

And then there's Greta Lee, who I think just does such a fantastic job on the show. And we get to see Daniel's relationship with Stella because Greta comes in and has some power. I'm excited for people to see the way that those two characters interact. She takes him to some places.
More: The Morning Show: 10 Questions We Have From The Season 2 Trailer
New episodes of The Morning Show's second season premiere every Friday on Apple TV+.