Dexter Season 9 Trailer Teases New Killer & Reunion With His Son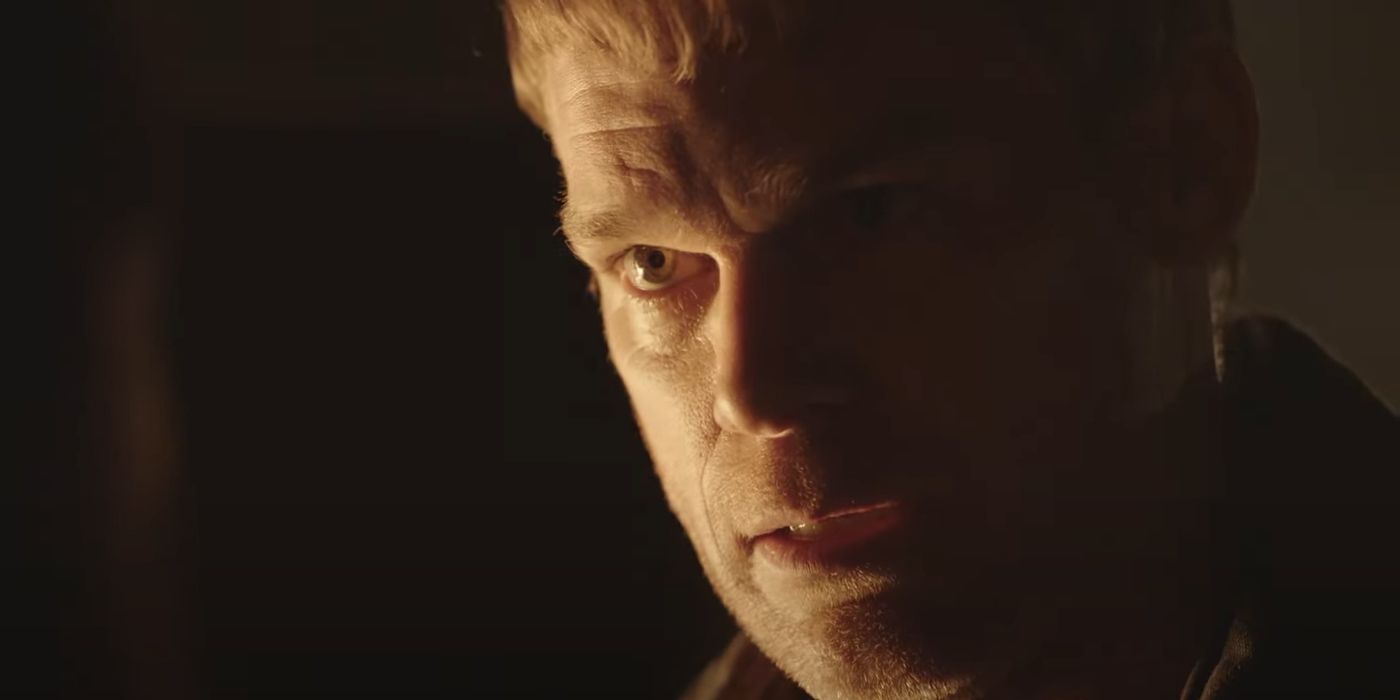 A new official trailer for Dexter season 9 has revealed the eponymous serial killer's new life and the return of his son, Harrison. The original series ran for eight seasons on Showtime and ended in 2013 with a finale many fans found to be unsatisfactory. Now the story of Dexter is being revived and continued in a new limited series, officially titled Dexter: New Blood, which is set to premiere on Showtime on November 7, 2021.
By the end of Dexter's original run, the killer of killers had basically his entire life pulled out from under him. Hannah and Harrison had fled to Argentina, and Dexter was believed to have died in a boating accident. The final scene showed that he actually survived, however, and was working as a lumberjack in Oregon, living a life of solitude. Dexter: New Blood picks up a decade after that original ending, showing what Dexter's been up to since and sending him on a whole new path of potential violence.
Related: Dexter & Buffy The Vampire Slayer Are In The Same Universe Theory Explained
The new trailer shows Dexter's new life in Iron Lake, New York, where he's romantically involved with the chief of police and seems to be a well-respected member of the local community under the fake name Jim Lindsay. Things start to slip back to the way they used to be, however, when children start to go missing in the town, prompting Dexter to pick up his knives once more. At the end of the trailer, Dexter is surprised by the return of Harrison, which could unravel the entire façade he's built in the wake of the original show.
Watch the original video here.
For now, Dexter: New Blood has been pitched as an independent limited series, rather than a proper season 9, which suggests there are no current plans for more episodes after the ten that have been produced. If that holds true, Dexter will have a lot of ground to cover in a relatively short amount of time, and the trailer does a good job of showing all the different ways the serial killer's new life could start to fall apart. He'll obviously be happy to see his son again, but the presence of someone with such close ties to his past could put everything he's built in jeopardy.
Plus, with a new killer on the loose targeting young adults, Harrison himself could be in serious danger. Dexter is already struggling to keep his homicidal urges in check, and if his son gets put in danger, it could be all that's needed to break down the walls he's built. He himself acknowledges in the trailer that he may still be a monster, but an evolving one. It should be exciting to see just how he's evolved when Dexter: New Blood premieres on Showtime on November 7, 2021.
Next: Dexter Season 9 Can Redeem The Show For Deb's Horrible Ending
Source: Showtime