Doctor Strange Director Speaks Out After Villeneuve's Marvel Criticism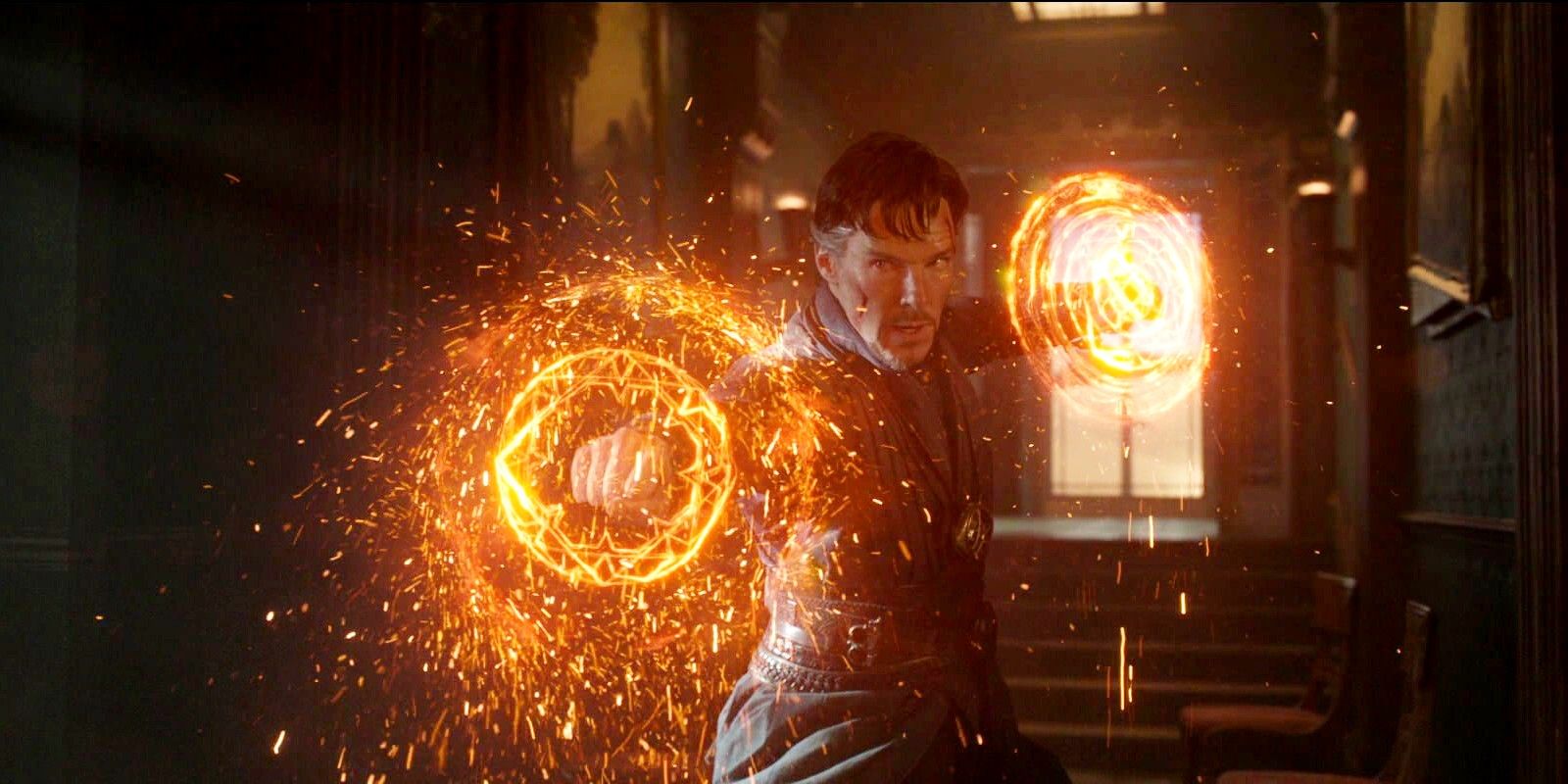 Doctor Strange writer and director Scott Derrickson has spoken out after Denis Villeneuve criticized films in the Marvel Cinematic Universe. Currently at 25 films, four television shows and counting, Marvel Studios' projects continue to dominate screens big and small. Two years ago, the legendary Martin Scorsese called Marvel films "theme park rides" that take attention and opportunities away from smaller films, beginning a trend of filmmakers sharing their criticisms of the superhero genre.
The main gripe applied to Marvel films is that they tend to adhere to a certain formula, which includes tropes like overindulgence in generic humor, climactic CGI fights, mid- and post-credits scenes, Easter eggs, and (of course) giant sky beams. Despite the obvious target on the MCU's back, it still makes waves online when new creatives come out against the studio and its films. This week Denis Villeneuve, whose blockbuster adaptation of Frank Herbert's sci-fi epic novel Dune releases next month, became the latest filmmaker to share his thoughts on MCU filmmaking. The director said there were "too many Marvel movies that are nothing more than a cut and paste of others."
Related: Black Widow Repeats An MCU Phase 3 Villain Trope
Now, Doctor Strange's Scott Derrickson has responded to Villeneuve's criticism on Twitter. The writer and director helmed the 2016 Marvel film starring Benedict Cumberbatch, before amicably parting ways with Marvel Studios during pre-production of its upcoming sequel, Doctor Strange in the Multiverse of Madness. Derrickson first re-tweeted his previous comments addressing similar criticisms from last year, before following it up with his most recent take on the matter. Check it out his posts below:
Click here to view the original post
Derrickson certainly has a point, but Villeneuve's view is understandable. Seeing just a few Marvel films taking place during one of the MCU's earlier phases may make is easy to write them off as formulaic. Comic book adaptations like Marvel's films have evolved over the years and the recipe has changed as filmmakers continue to experiment with the ingredients. At their core, superhero films are differing takes on the hero's journey narrative, and the MCU is an interwoven, inter-dimensional, and staggeringly detailed tapestry of heroes and their foils.
Villeneuve's comments, like Scorsese's before him, aren't directed at any particular film or creative, but rather the phenomenon that is superhero cinema and the repetitive imagery and tropes that are sometimes associated with it. Acclaimed writer and director James Gunn (Guardians of the Galaxy, The Suicide Squad) has so much as said that filmmakers need to actively innovate and subvert expectations to keep the superhero genre from becoming "boring." However, the MCU continues to bring on a diverse range of creative filmmakers. Most recently, that is Oscar-winning director Chloé Zhao (Nomadland) who, ironically, used stills from Villeneuve's films to pitch her vision for Eternals. Regardless, the discourse provoked by Villeneuve and Derrickson is not new, and the conversation could ultimately be good for cinema - as long as everyone takes a deep breath.
More: Eternals' Villeneuve Influence Proves Its MCU Difference (& That's Good)
Source: Scott Derrickson/Twitter