Dune's Early Box Office Is Good, But Doesn't Guarantee Success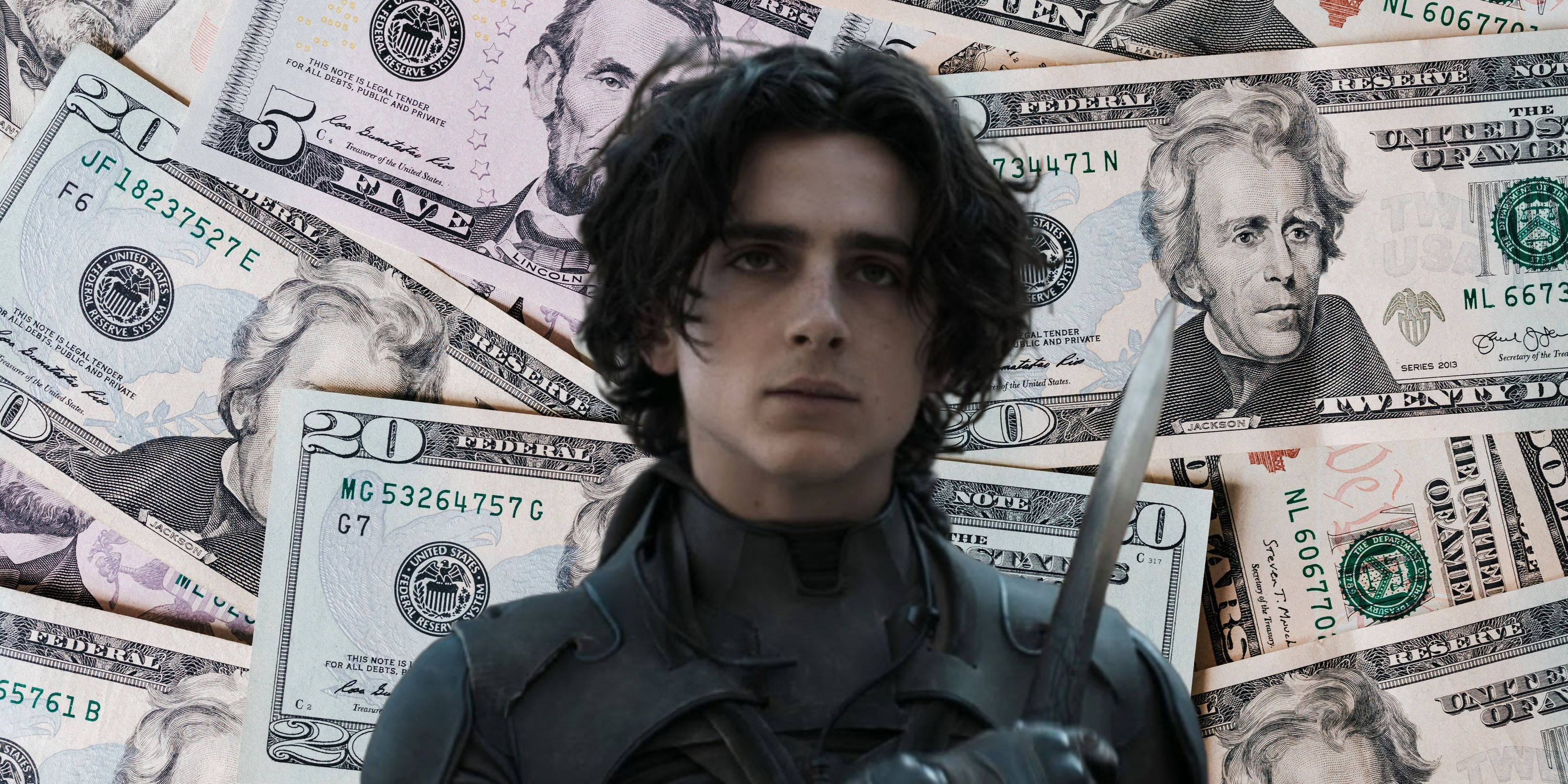 Dune has made a healthy start at the international box office, but this alone doesn't guarantee its financial success. The upcoming science-fiction epic is the first of a planned two-part adaption of Frank Herbert's seminal 1965 novel and features an all-star cast including Timothée Chalamet, Josh Brolin, and Zendaya. The prospects of greenlighting the sequel, however, as well as other spin-offs, rests on the performance of the film both at the box office and HBO Max. Director Denis Villeneuve has publicly criticized the decision to release the film on the streaming service.
While the series of novels it's based on is well regarded, Dune's clout as a cinematic franchise is still to be determined. David Lynch's 1984 attempt was a critical and financial bomb, receiving negative reviews and grossing only $30.9 million from a $40 million budget. A television series in 2000 fared better at the time but has long since faded from public consciousness.
Related: Dune's Shorter Runtime Is Good For Avoiding Blade Runner 2049's Failure
Dune has a budget of $165 million, which isn't overly expensive compared to other sci-fi epics of recent years. Each episode of the Star Wars sequel trilogy cost over $250 million apiece, and the last three Avengers films cost over $1 billion combined (before marketing). However, those films arrived pre-pandemic and with an established cinematic heritage and fan base to draw their audience from. Villeneuve's new adaptation of Dune has received very positive reviews, with some critics hailing it as a masterpiece and the best film of the year. This doesn't necessarily translate into a box office hit, however, and a number of external factors will also play a hand in determining its fate.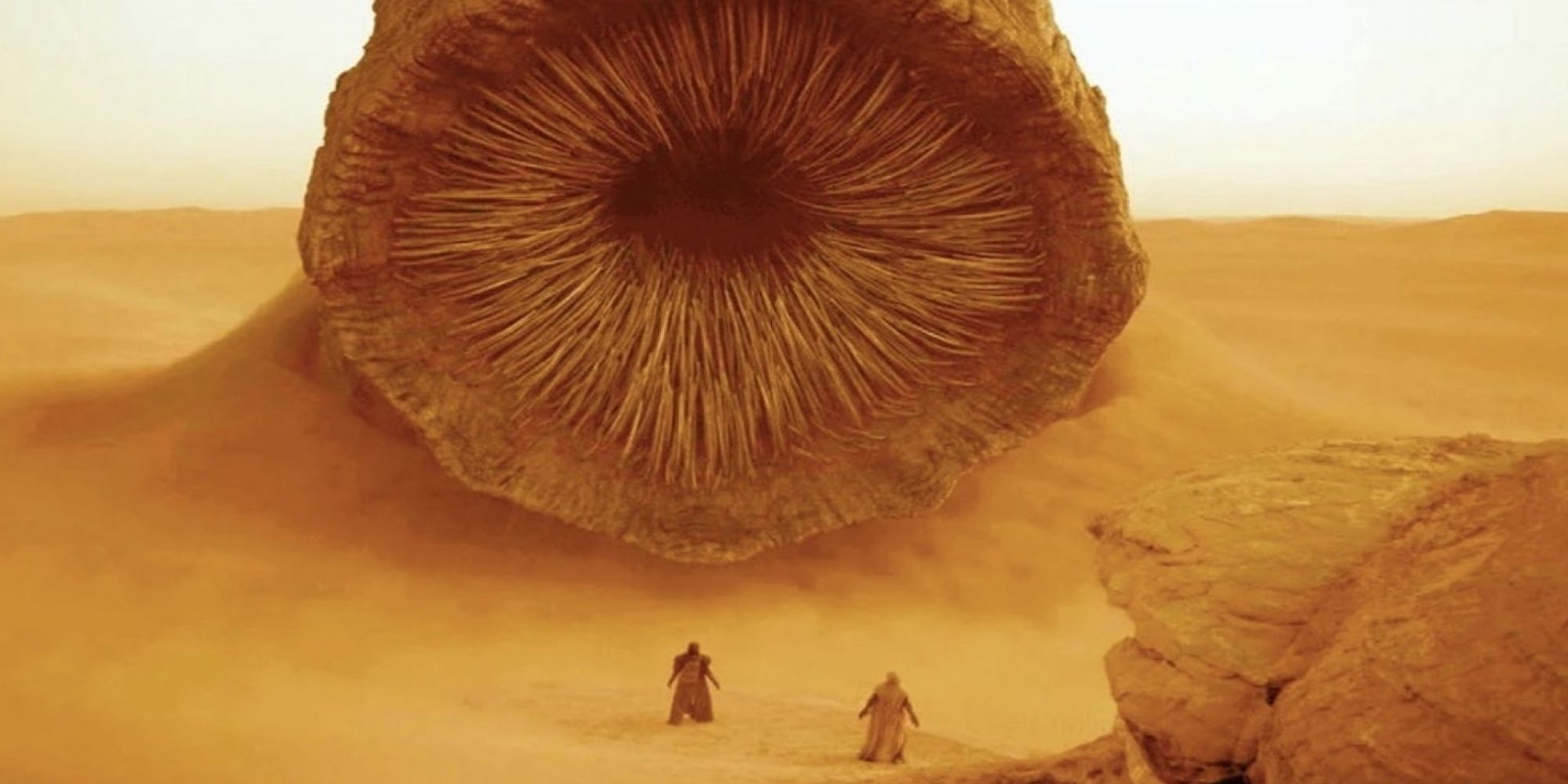 In its opening weekend, Dune brought in $36.8 million from 24 markets, a respectable cume during the pandemic. For its second weekend, the movie expanded to 32 markets, earning a further $26.3 million, dropping only 32%. The film in these territories is running ahead of comparable titles such as Tenet (+12%), Black Widow (+49), Shang-Chi And The Legend Of The Ten Rings (+64%), Blade Runner 2049 (+73%) and Godzilla Vs Kong (+87%), and Dune's international box office also makes it number 1 movie in major markets such as Russia, France, and Germany.
Further good news for the film is that Warner Bros. has managed to secure a release in China, which is arguably now the biggest box office territory for movies, including the US and Canada (though studios get a smaller percentage of the gross). On the surface, this early success bodes well for its domestic in October 2021. Other blockbusters such as Black Widow and Shang Chi have been unable to obtain a China release, which has significantly affected their overall gross.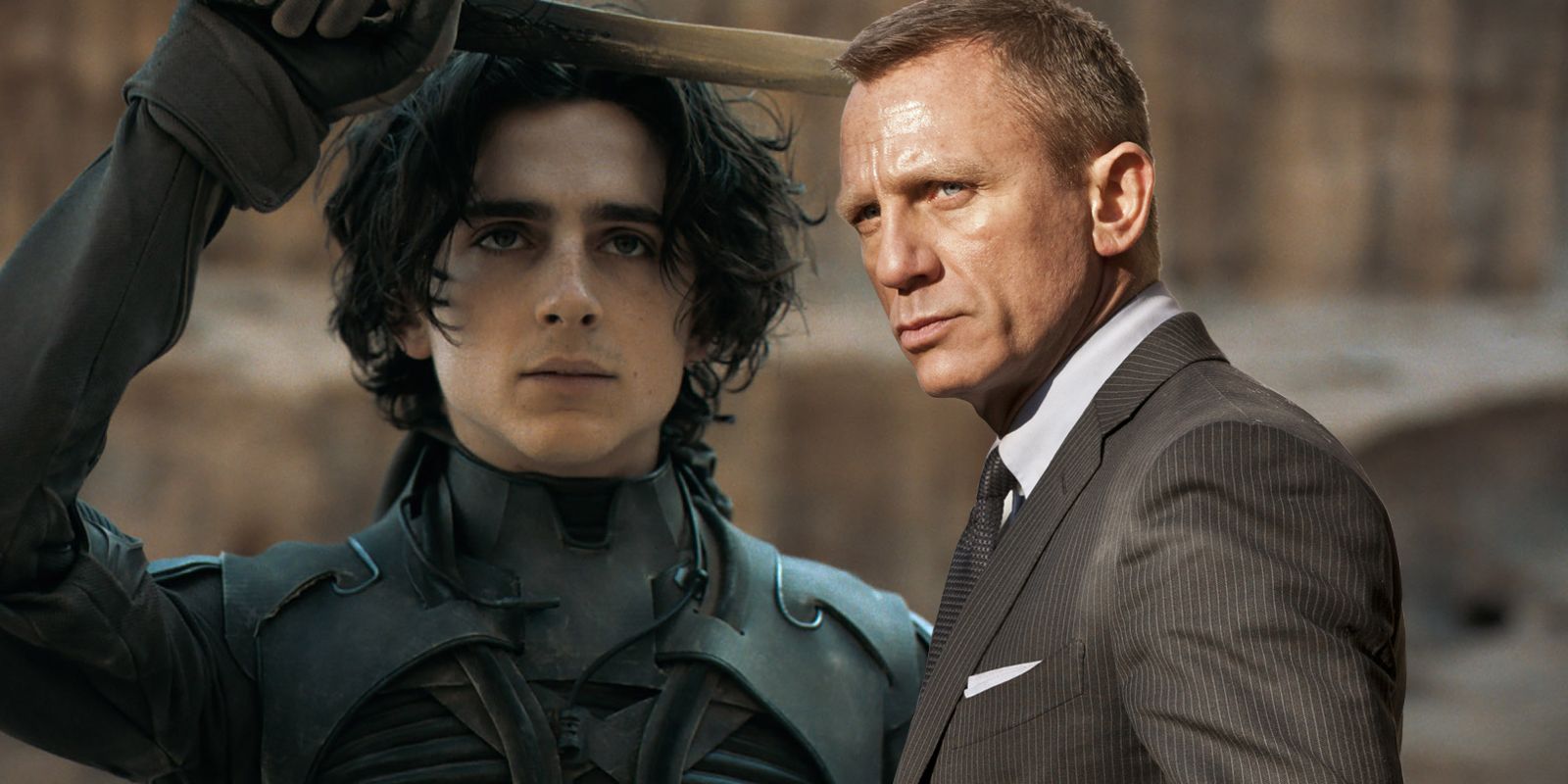 It's fair to say that Dune's early box office success is encouraging, and the hype for the film continues to increase as it nears its October 22, 2021 release in the US and Canada. However, it faces stiff competition from other movies that could dampen its chances to really break out. Daniel Craig's final outing as James Bond in No Time To Die will have only been out a couple of weeks by the time Dune finally arrives, with pre-sales for the spy movie reaching pre-pandemic heights. Venom: Let There Be Carnage will also still be playing in theatres, and with the original Venom making over $856 million for Sony in 2018, the sequel is in a strong position to be an autumnal hit. In early November Marvel adds further competition for Villeneuve's film with MCU entry, Eternals.
Related: Why Dune Was Always Destined To Be A Divisive Movie
Venom may appeal to a more youthful audience than Dune, so at first glance, there might not be a direct overlap from the symbiote. However, COVID-19 concerns continue to play a significant factor in whether people venture to the cinema in the first place. If they do choose to go, the familiarity of Bond, Venom, and the MCU to the general public could significantly erode Dune's potential audience. Sandwiched in between this trio of potential blockbusters, Dune stands out as the movie not being part of an established franchise. This can be a hindrance from a marketing perspective, however, it can also be a virtue if it connects with audiences craving something new.
The other potential stumbling block for the film is its simultaneous release day and date on HBO Max. There isn't a consensus yet on the overall impact the controversial decision to move Warner Bros.'s entire 2021 slate to HBO Max has had upon domestic box office numbers. Some of the studio's releases this year have either disappointed (Mortal Kombat) or outright failed at the box office (The Suicide Squad, In the Heights). Conversely, Godzilla vs. Kong ($467.8 million worldwide from a $155-$200 million budget) showed that audiences will still go for the big-screen experience when the scale of the film demands it, even if there is a stay-at-home option available. Dune certainly falls into the latter category of a "must-see cinematic event".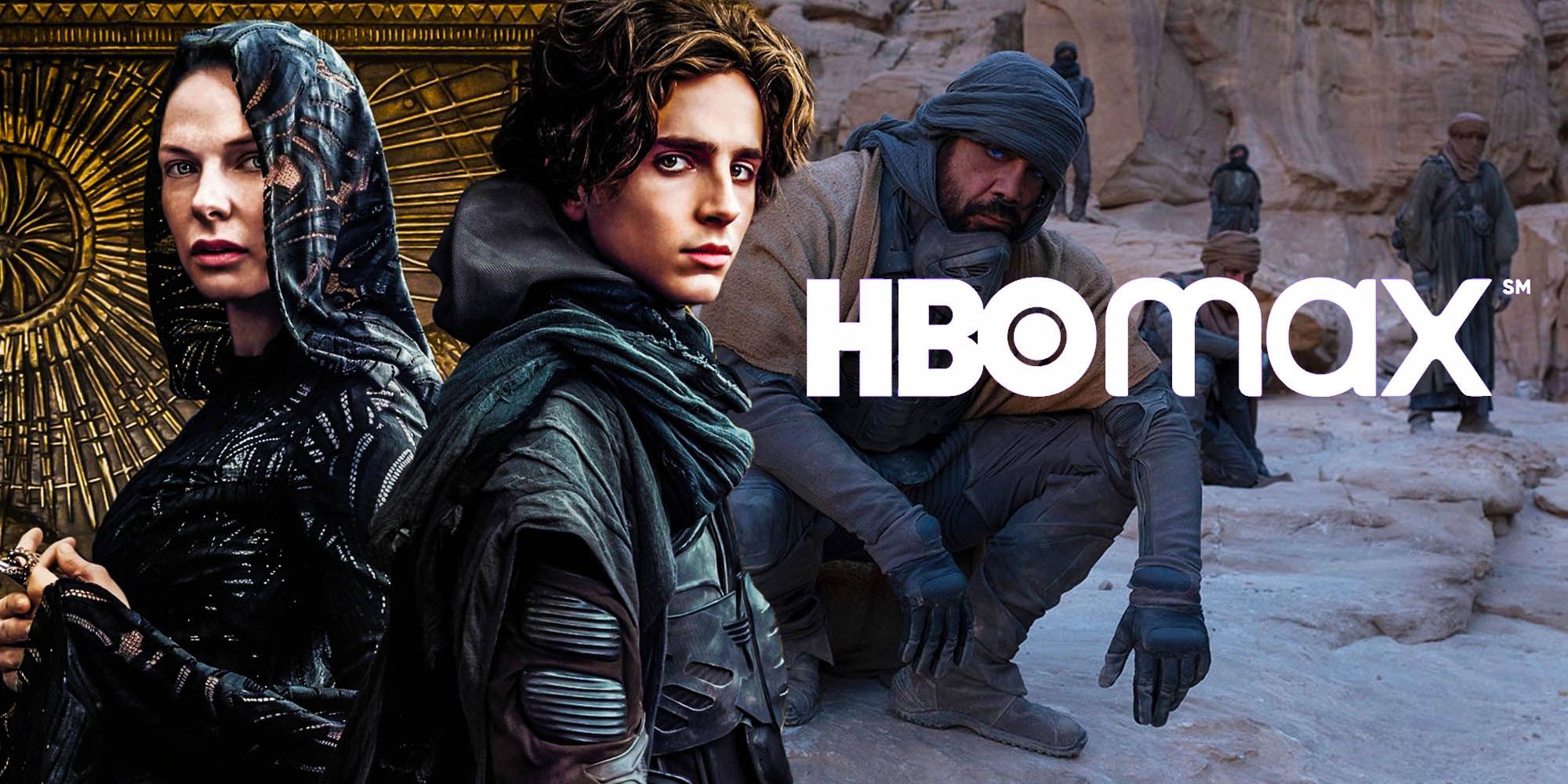 The box office has been hard to predict amidst the ongoing pandemic, with audience behavior changing and studios scrambling to redefine the theatrical window. Dune's viewership numbers on HBO Max will likely be released early on (especially if it's a hit for the streaming service). However, as their model is based on subscriptions to the overall service (rather than a premium on-demand model such as Disney+ Premier Access), it's unlikely that those streaming numbers could be accurately quantified into Dune's box office total.
Under normal circumstances, the simplified threshold for a film to break even would be twice its budget, though that fails to take into account marketing costs. Additionally, the percentage take between a theatre and the studio varies from film to film/studio to studio/territory to territory as well as the length of time it's been in the marketplace. In that regard, the break-even point can often be three times its budget or more. Of course, there are other revenues available for Dune to avoid being a failure, such as licensing deals, merchandise, and international streaming rights.
Related: Why WB Is Betting So Big On Dune & Villeneuve (Despite Blade Runner 2049)
Given its $165 million budget, Dune would have been looking to make somewhere between $330-$495 million in its global theatrical run in order to break even. Few Hollywood blockbusters have been able to reach the higher range of that estimate during the pandemic. Black Widow is currently at $378 million with little left to offer, though has also accumulated around $125 million on Disney+, resulting in Scarlet Johansson filing a lawsuit against Disney for breach of contract and loss of earnings due to the simultaneous release. Shang Chi is still going strong after almost a month exclusively in theatres but has taken only $363 million. Given its unlikely to be granted a release in China it's highly unlikely to match the total of an average MCU release for a solo character. On the other hand, F9's box office total was $716 million worldwide despite the pandemic, helped in no small part by its $137 million opening weekend in China.
Overall, Dune is off to the best possible start under the current circumstances. It's outperforming Denis Villeneuve's previous Sci-Fi epic Blade Runner 2049, has strong reviews to drive word of mouth, and the sheer scale of the film demands to be seen on as big a screen as possible. IMAX and premium large-format theatres are able to charge more per seat than standard cinemas, reducing the number of admissions needed to turn a profit. If domestic audiences can embrace the film the way international ones appear to be, then it has every chance to hold its own against its competition.
Next: Dune's Box Office Shows WB's Blade Runner 2049 Mistakes