Expendables 4 Theory: Sylvester Stallone's Barney Ross Is Killed Off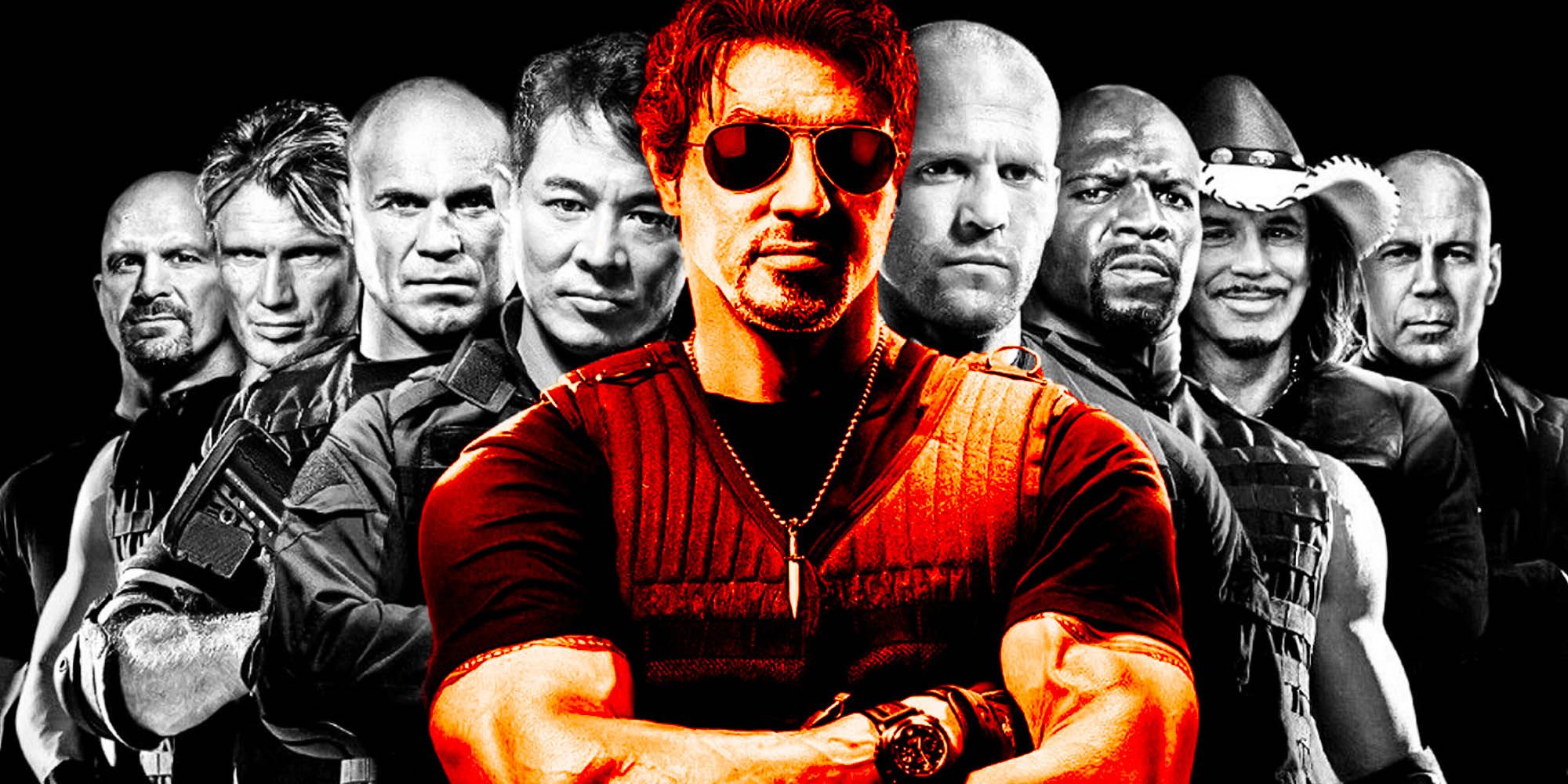 Sylvester Stallone's Barney Ross may be a prominent fatality in the upcoming The Expendables 4. Production is slated to begin in October 2021 on the fourth Expendables installment, with Stallone set to reunite with returning action stalwarts Jason Statham, Dolph Lundgren and Randy Couture. The franchise will also be adding fresh faces to its ranks, with Curtis Jackson - who previously worked with Stallone on the Escape Plan movies - Megan Fox, and martial artist Tony Jaa rounding out the current casting list.
While the finer points of The Expendables 4's plot are pure conjecture at this point, Stallone has confirmed the movie's focus will shift away from his leadership as Barney Ross, who has been the de facto lead for the last three entries. Originally planned as an Expendables spinoff, the now amalgamated Expendables 4 will instead focus on Statham's character Lee Christmas, the team's resident knife expert and hand-to-hand combat master.
Related: The Expendables Spinoff Is Better For Stallone Than A Fourth Movie
The Expendables 4 looks like it may even kill off Stallone's Barney Ross despite the project being in its early stages. Stallone's announcement that Ross will take on a supporting role to Christmas suggests they are priming the franchise for a change in leadership. Retirement is likely not an option for Ross after the events of The Expendables 3, and his potential demise could also breathe fresh life into the franchise, which - ironically, given its title - has had trouble killing off any of its main characters.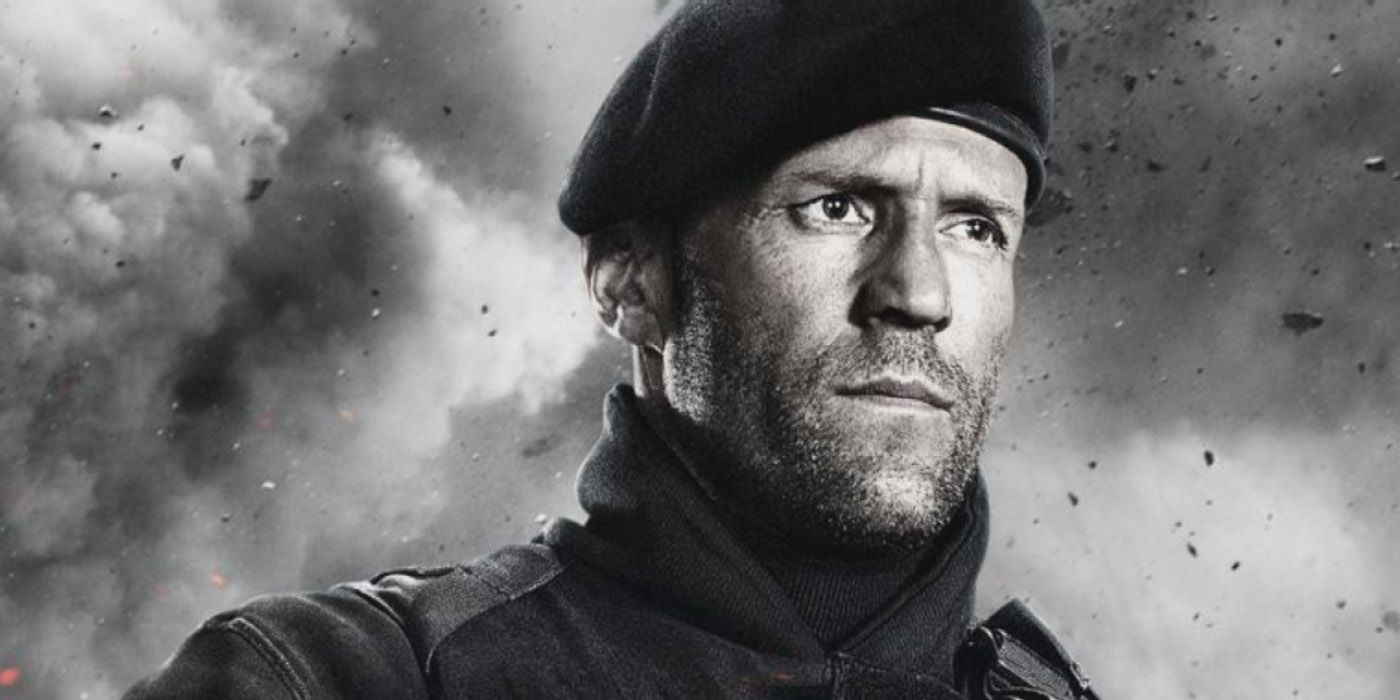 Originally intended as a franchise spinoff focusing on Statham's Lee Christmas, the current project is now officially The Expendables 4, although it is still set to be centered around Statham's character. The project's working title was revealed by Stallone via Instagram, who dubbed it "A Christmas Story," further signaling Stallone's Ross would not be the main protagonist. This represents a tangible shift from previous installments, with Ross acting as the driving force behind the team's success and inevitably ending in a one-on-one deathmatch with each film's primary antagonist, including Jean-Claude Van Damme's Vilain. Statham's Christmas has long played second fiddle to Ross in The Expendables narrative, often deferring to Ross' leadership even when he disagrees with his often suicidal plans. Christmas' character has also seen development across The Expendables movie franchise, with the second installment resolving his long-standing commitment issues to his girlfriend, Lacy, when they become engaged. Lee's growth as Barney's second in command, especially in The Expendables 3, may well foreshadow his eventual succession as leader of the Expendables in the upcoming sequel.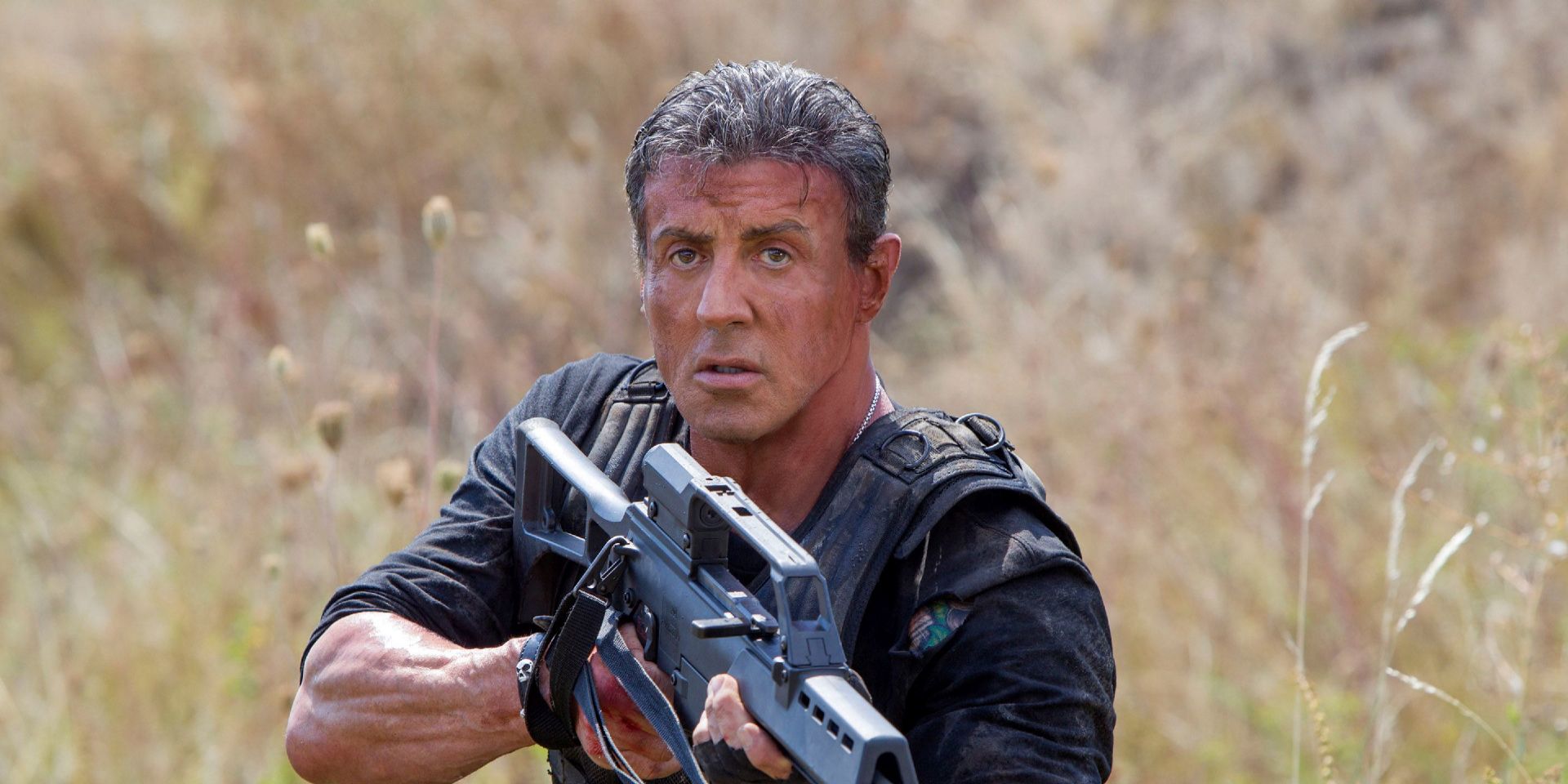 Although details remain scarce, if The Expendables 4 truly represents a passing of the torch, that could mean one thing: Barney will die. Ross has already tried and failed in walking away from the team in The Expendables 3 when Caesar was badly wounded. While Ross' guilt causes him to disband the group initially, he is ultimately united with his old and new teammates as he defeats Mad Max star Mel Gibson's Stonebanks, forming a much larger crew as a result. Furthermore, Ross is an incredibly driven character who feels at home in the midst of combat, so it seems unlikely he would consider peaceful retirement an option. This likely leaves the filmmakers with only one option for The Expendables in the long term, which is killing Barney Ross.
Stallone's character going out in a blaze of glory seems very fitting for the franchise, calling back to the hallmark '80's action that comprises the backbone of The Expendables' charm. Only one "Expendable" has truly died in the series, with that being Liam Hemsworth's Billy "The Kid." Billy's death was utilized as the primary catalyst for The Expendables 2, where he is killed by career criminal Jean Vilain (Jean-Claude Van Damme) on his final mission before leaving the team. This causes Ross, Christmas, and company to hunt down Vilain on an avenging mission for their fallen comrade. The Expendables 4 could very well follow a similar path with its narrative, with Ross' death acting as the spark that sets events in motion. Christmas could initially struggle taking over his friend's mantle too, before rising to the challenge and avenging his mentor in the same style that audiences are so used to seeing Stallone enacting.
Related: Why The Expendables 4 MUST Kill Off A Major Character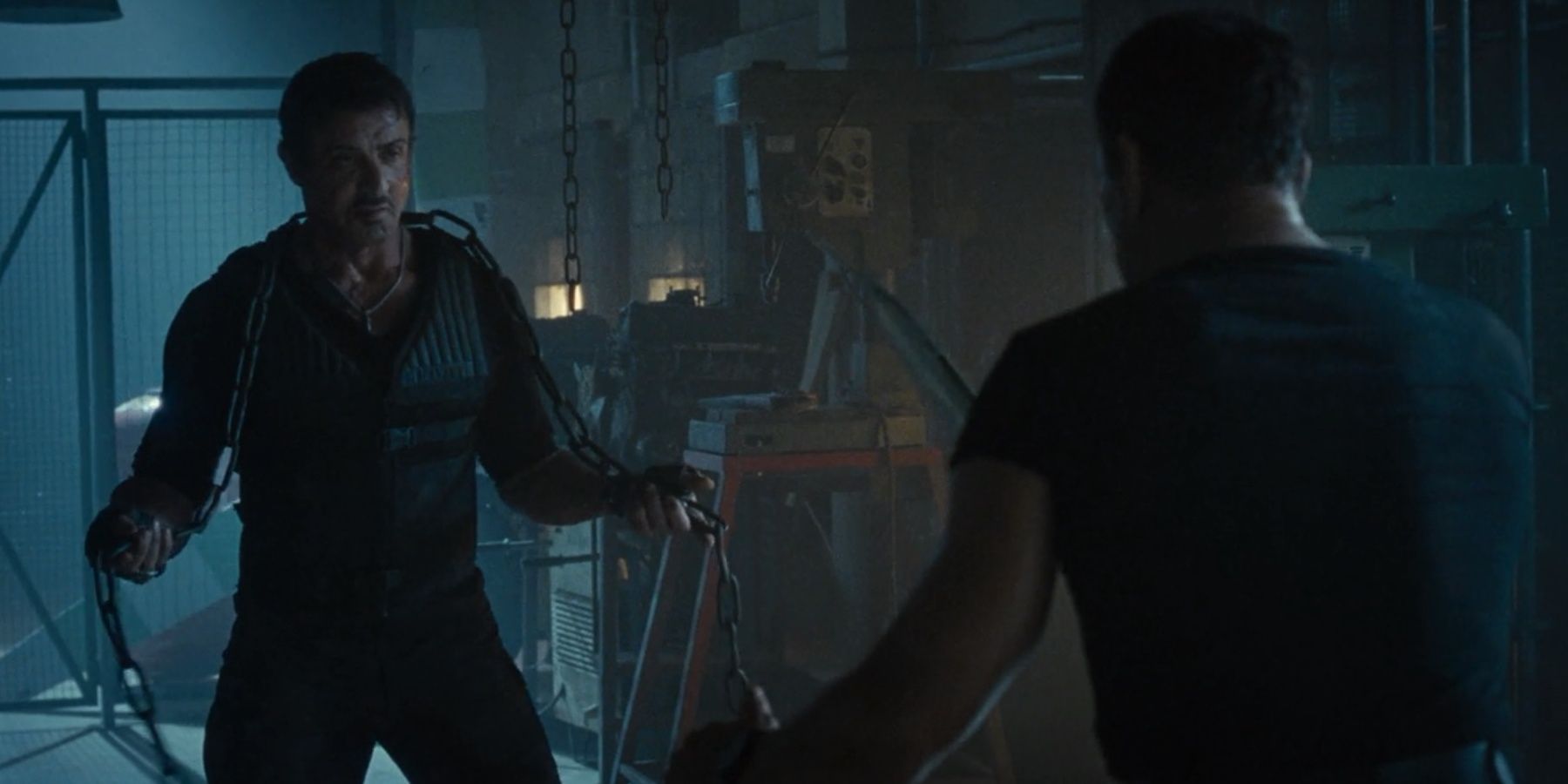 As mentioned previously, revenge makes a compelling action narrative, and Stallone's demise as Barney would be no different. One of the charges leveled at The Expendables franchise is that despite its intense, no-holds-barred action, the primary protagonists escape mortal danger time and time again. While The Expendables does this in part as a homage to the great 1980s Hollywood action genre, killing Barney to set up an emotive storyline would be a big feather in The Expendables' cap. The team has previously been seen avenging minor characters, but having them seeking justice for their fallen leader would emotionally elevate the latest entry above its predecessors.
Aside from the dramatic weight Ross's death would bring to the saga, Stallone leaving The Expendables would open numerous narrative avenues for the writing team to explore. It appears The Expendables team is already on the right track, given their willingness to write a Statham-focused spinoff where Sly would take a back seat. Still, this could be taken further, envisioning a world where Christmas cannot keep the team together after avenging Ross in The Expendables 4 movie. Subsequent installments could then be origin stories for the surviving team members or follow a new set of Expendables entirely, depending on the setting. The Expendables 3 teased this notion already, with Ross forming a younger, "hipper" unit with actors like Ronda Rousey and Glen Powell (Top Gun: Maverick) to plan an initial attack on the villain Stonebanks' headquarters. In this way, it is entirely possible a young Expendables film, or even Expendables-in-training spinoff could happen. The fact that the golden generation of 80's action movies is not getting any younger is a hard truth to swallow for fans and one that The Expendables 4 would do well to acknowledge by killing Stallone's Barney and refreshing the franchise.
Next: Rocky Movie Spinoff Updates: Will The Stallone Project Happen?