God of War Ragnarok's Kratos Is Even More Muscular Now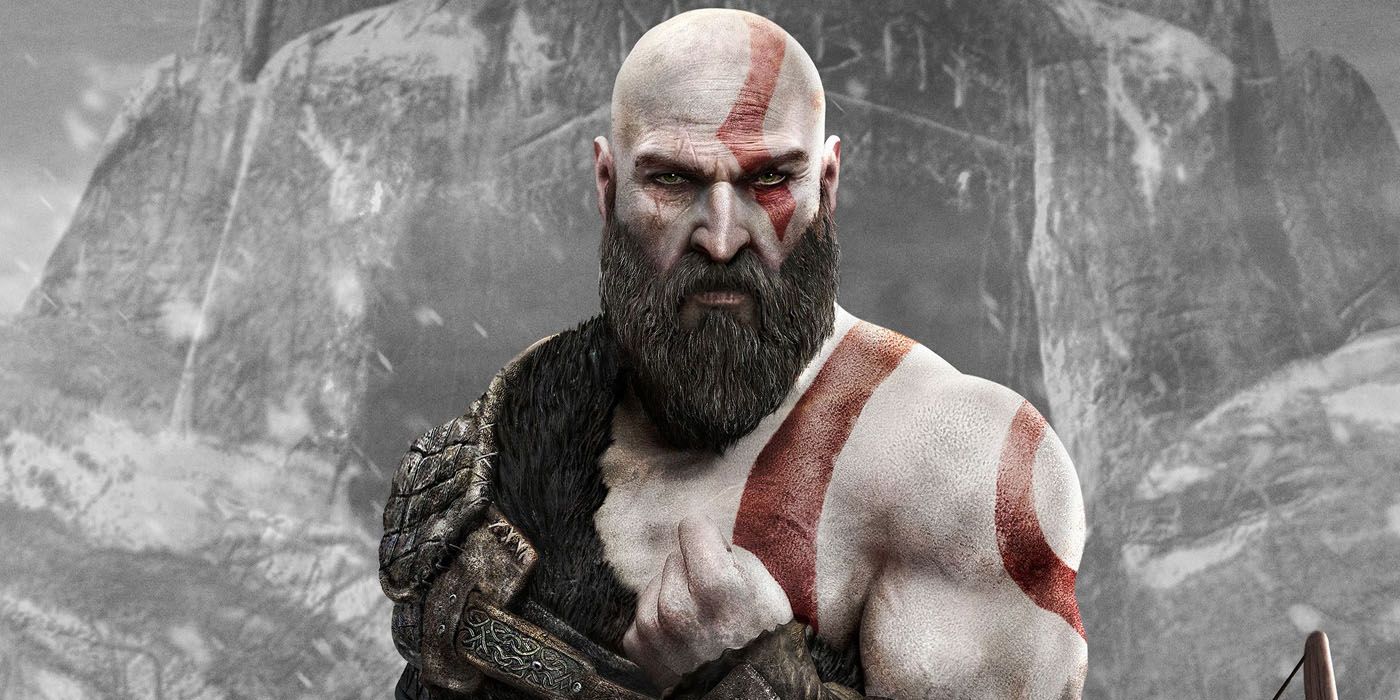 God Of War Ragnarök's resident anti-hero Kratos was always supremely strong and well-muscled, but it looks like he's bulked up considerably since the last time gamers saw him in 2018's God Of War. The Ghost Of Sparta has undergone a fair amount of evolution throughout Sony's deity-slaying God Of War series, gaining countless new weapons, abilities, and enemies as he journeyed across the lands of ancient Greece and the Nine Realms of Asgard.
The most drastic change to Kratos came in 2018's PlayStation 4 God Of War reboot, which saw the formerly vengeful Spartan set aside his fiery Blades of Chaos, grow an impressive Viking-style beard, and seek a quiet life with his son Atreus in the icy hills of Midgard. Even as he was forced to resume his old, violent ways while on a new journey to spread his late wife Faye's ashes across the highest peak in Jotunheim, this was clearly a different Kratos than the one players cut a bloody path through the gods of Mount Olympus as in the original God Of War trilogy. This evolution will certainly continue in the upcoming God Of War Ragnarök, and it appears that Kratos has already built up some more muscle for the grueling quest ahead.
Related: God of War Ragnarök Trailer: What Is The Blue Orb Atreus Has?
As spotted by Game Rant, Reddit user Gaoh_Mukaku noticed that Kratos's character model in God Of War Ragnarök is a good 20 pounds bulkier than the one from 2018's God Of War, and posted an image comparing the two to r/GodofWar a couple of days ago. While it might be difficult to tell given that the Kratos from Ragnarök is wearing more armor than he did in the last game, a close look on his left shoulder does reveal a much firmer muscle tone, and his shoulders and chest are much broader.
Players finally got their first look at God Of War Ragnarök during this month's PlayStation Showcase livestream, which featured Kratos and Atreus on the hunt for answers about a prophecy detailing the impending end of the world - as was foreshadowed at the end of God Of War (2018). Little else is known about the plot as of this writing, but developer Sony Santa Monica has confirmed that God Of War Ragnarök will serve as the final chapter in Kratos's Asgardian adventures, and it will likely see the Ghost Of Sparta face off against a far more brutish and villainous version of the legendary God Of Thunder Thor.
Given that the already mighty Kratos has likely spent a fair bit more time hunting, hiking, and slaying monsters in the interim between God Of War (2018) and its upcoming sequel, it shouldn't come as a surprise that he's beefed up ahead of his return in God Of War Ragnarök. He's going to need that extra strength if he's to survive the wrath of Asgard and the end of days when God Of War Ragnarök finally launches on both PlayStation consoles sometime next year.
Next: Who God Of War Ragnarök Trailer's Giant God Is: Tyr Mythology Explained
God Of War Ragnarök will be available for PlayStation 4 and PlayStation 5 in 2022.
Source: Game Rant, Gaoh_Mukaku/Reddit