Greta Lee Interview: The Morning Show S2 | Screen Rant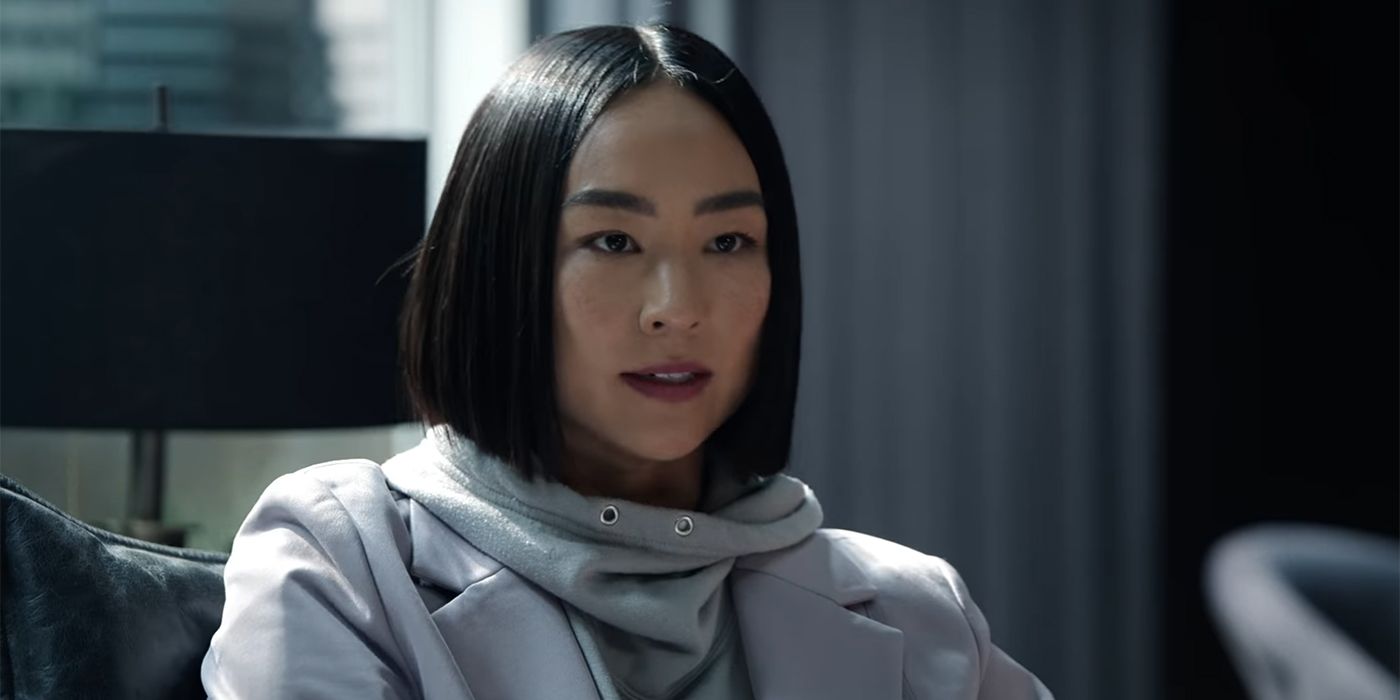 The Morning Show's second season premieres September 17 on Apple TV+, and the characters are still reeling from the last cliffhanger. With Alex (Jennifer Aniston, Dumplin') disappearing from the public eye after the very public bombshell she and Bradley (Reese Witherspoon, Little Fires Everywhere) dropped on live television, it seemed like everyone at UBA is rearranging deck chairs on the Titanic.
That's why the recently crowned big man on campus Cory (Billy Crudup, Die in a Gunfight) brings on Stella Bak (Greta Lee, Miracle Workers), the leader of an online media company, to help right the ship. But Stella has a different view of how things should be, both due to being from a younger generation and due to her own experiences as a woman of color. Whether or not they can work together to save the network remains to be seen. They'll also have to deal with unforeseen circumstances like a global pandemic changing how they run the show.
Related: Karen Pittman Interview: The Morning Show
Lee spoke to Screen Rant about her character's introduction to the high-pressure world of UBA, her approach to choosing roles, and the importance of having difficult discussions onscreen.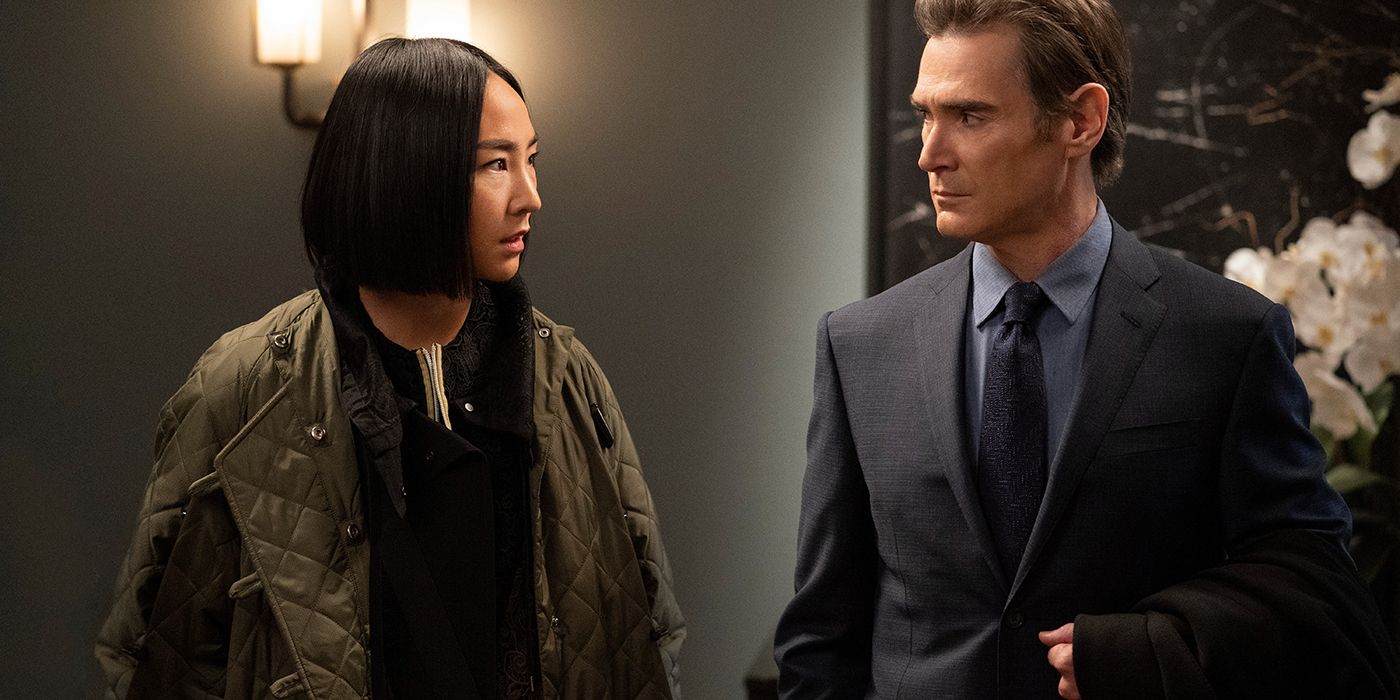 Screen Rant: What has been your experience of jumping on board The Morning Show? Had you already watched the first season, and what excited you most about the role?
Greta Lee: There was so much I was so excited about. I was basically brimming with excitement, like a crazy fangirl puppy. The name of the game for me was how to squash that and be Stella because Stella is not impressed by these people that I've been a lifelong fan of.

From the beginning, when I first was talking to Mimi Leder and Kerry Ehrin and Michael Ellenberg about this character, it was really like a dream come true. I did not want to take for granted the opportunity to showcase someone like this type of woman who really does exist in the world, and to not have to also lean away from the things that could make her unlikable or complicated.

But ultimately, she's such a badass. She's so awesome, and she's not perfect. So, it's been amazing.
Stella is definitely more cynical about her relationship with UBA. What would you say is her approach to the behind-the-scenes work?
Greta Lee: I think, from the beginning, you get to see how she's a real take-no-prisoners kind of a woman, and extremely unapologetic. She's like an unmovable mountain, so when she comes face-to-face with other people who consider themselves visionaries - even though they're a different generation - and they have different ideas, I really liked showing that conflict.

It is difficult, and we're seeing so many people coming in as disruptors who are trying to make these real changes. But the actual execution of it is really hard. It's messy, and it gets ugly.

I mean, those scenes that I have with Alex Levy - one of the first things that I did with Jen was meet her as my character, knowing how much I love her. But that first moment, you get to see how much we do not get along. That was so fun, and such a trip.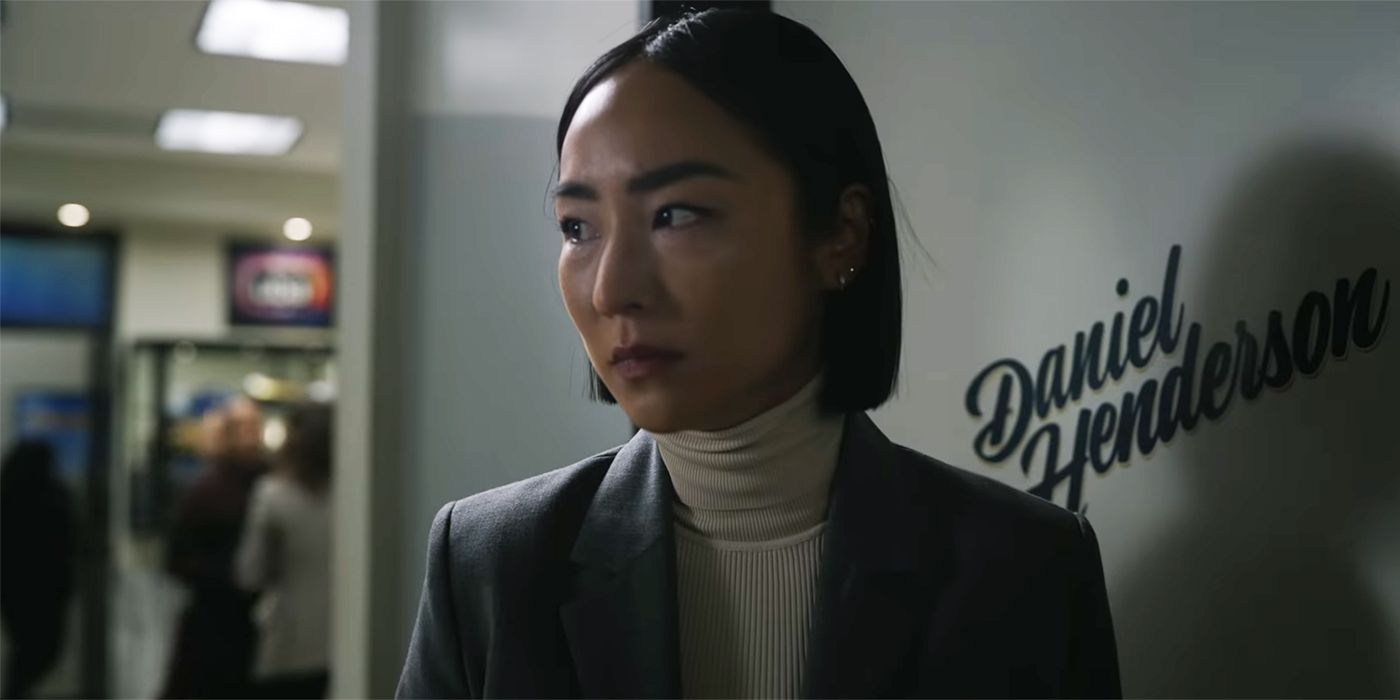 We really dive into her relationship with Cory as well. They're in this together, and yet very clearly not on the same page at all times. How would you describe that back-and-forth between them, and what is it like working with Billy Crudup?
Greta Lee: I also was a huge fan of Billy's for so long. I started out in theater, and I'd just seen him performing in this incredible one man show right before I came in to do a chemistry test with him. So, there was also this challenge of pretending that I didn't care.

I think, almost immediately, what's so dynamic about our relationship is that it's like they're the same person from different planets. These two people on the page could not be more different, and yet there's something about them that is the same. Which is so funny and fun and interesting and intense. I love working with Billy. We had a blast, and I loved what he did [in] season 1. That was big, like, "Alright. I'm stepping up to the plate, and Stella's basically the new Cory Ellison. Here we go."

I just tried to bring all of that pressure and channeled that into how Stella was feeling as an outsider who had to prove herself as a new kid. It was great to be able to use all of that.
Aside from Cory, you have a lot of other really interesting dynamics that play out throughout the season. Especially with Mia (Karen Pittman) and Daniel (Desean Terry), in terms of diversity in the workplace and what that really means; what's in front of the screen versus what's actually happening behind the scenes. Can you talk about playing those different angles, and what you're most excited for fans to see?
Greta Lee: Yeah, we talked extensively about how to show tokenism and workplace racism on the show and in the season, especially in the context of COVID and the 2020 election - but also Black Lives Matter, and what that meant for us as actors coming together in this incredible ensemble to show authentically what we were processing in real-time ourselves.

It was never a question of, "How do we show answers?" We were just trying to truthfully show how much we don't know, and how much we are struggling to find our way in the aftermath of these incredible global and national events. I'm really proud of what we did, and I'm hoping that the audience will be able to see their own realities reflected back and be able to talk about these issues.
I also loved Russian Doll, and you were great in that. What is your approach to choosing roles in general? Because these two shows are not similar, but they are both very thought-provoking.
Greta Lee: I always look for character, and I look for collaborators. With this, it was so clear that they were open and looking to me to kind of bring in my own experience as an actual millennial, as an actual young woman and person of color.

Right from the beginning, we talked a lot about what it would be like for a young executive, and they were so open to exploring complicated versions of this woman. I like that she is kind of a robot; she's kind of awkward, very stiff, and stubborn. And it was really important to me to show that she doesn't have everything worked out. She has tons of flaws.
More: 5 Things We Want To See In Season 2 Of Russian Doll
New episodes of The Morning Show's second season premiere every Friday on Apple TV+.