Here's Every iPad mini 6 Color You Can Buy | Screen Rant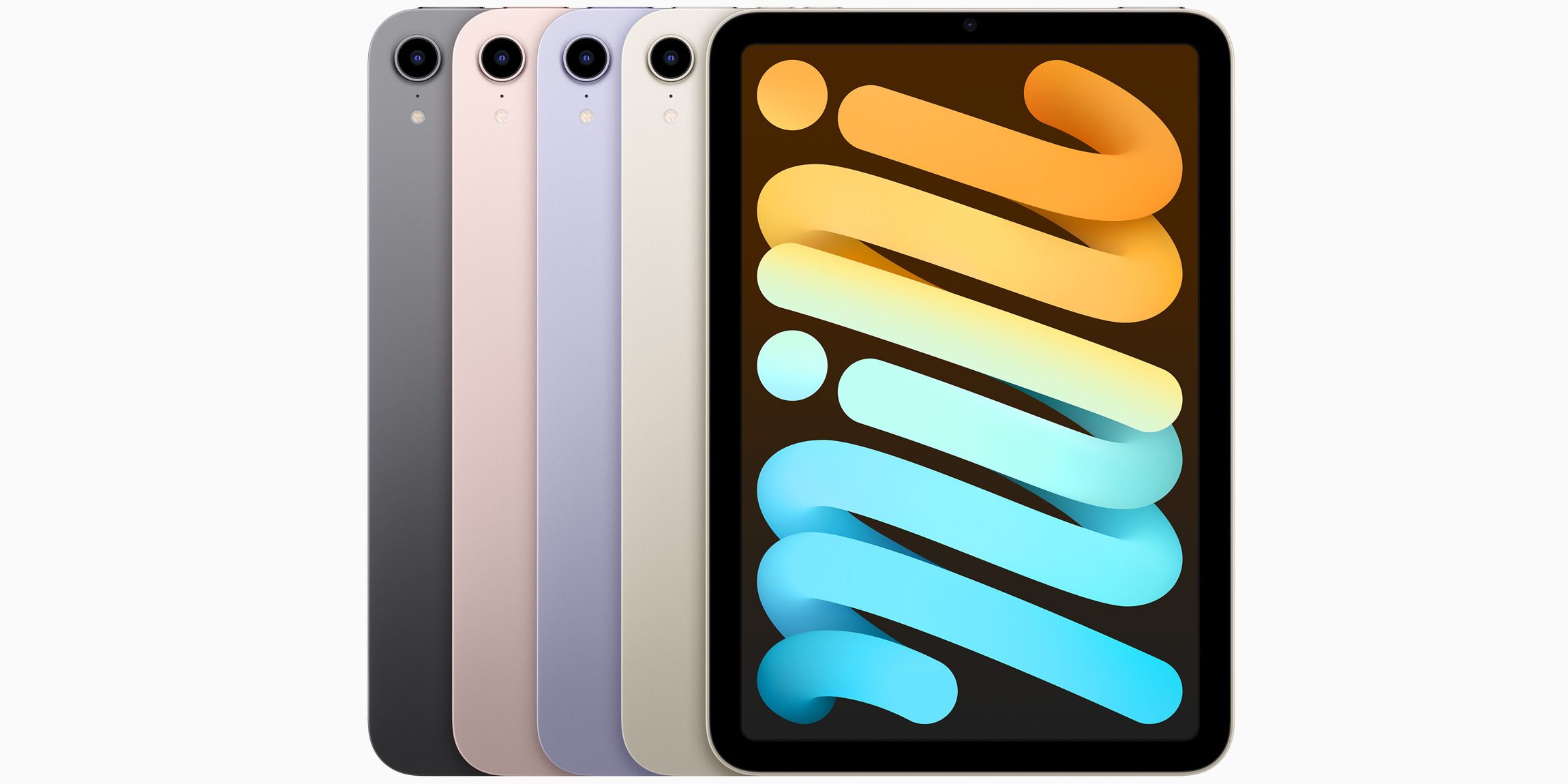 Apple's new iPad mini 6 features the biggest redesign for the tablet yet, and along with a brand new case and slimmer bezels, it also comes in a series of fun colors. The iPad mini stands out as one of the more peculiar entries in the iPad lineup. The first iPad mini debuted in 2012. In 2013, 2014, and 2015, Apple released yearly successors with 2nd, 3rd, and 4th gen models. There was then a four-year period with no new iPad minis, leading some to believe Apple had forgotten about the gadget. Thankfully, 2019 saw the 5th gen mini hit the scene with a vastly improved processor, more RAM, increased storage, and a substantially nicer display.
Fast forward two more years to 2021 when Apple debuted the iPad mini 6. After using the same general design since 2012, the iPad mini 6 looks completely different — featuring a round aluminum case, a small camera bump on the back, and super slim bezels with no home button. Combine that modernized design with an A15 chipset, 5G compatibility, and support for the 2nd gen Apple Pencil, and the iPad mini 6 packs a pretty big punch for its $499 starting price.
Related: A15 Bionic Vs. A14 Bionic
To ensure its fresh design sticks out as much as possible, Apple equipped the iPad mini with four distinct colors. Shoppers get to choose between space gray, starlight, pink and purple. All four colors are available for all models of the iPad mini 6. Regardless if someone gets a 64GB Wi-Fi-only model, the 256GB Wi-Fi + cellular variant, or something in between, there's no restriction on which color they can choose.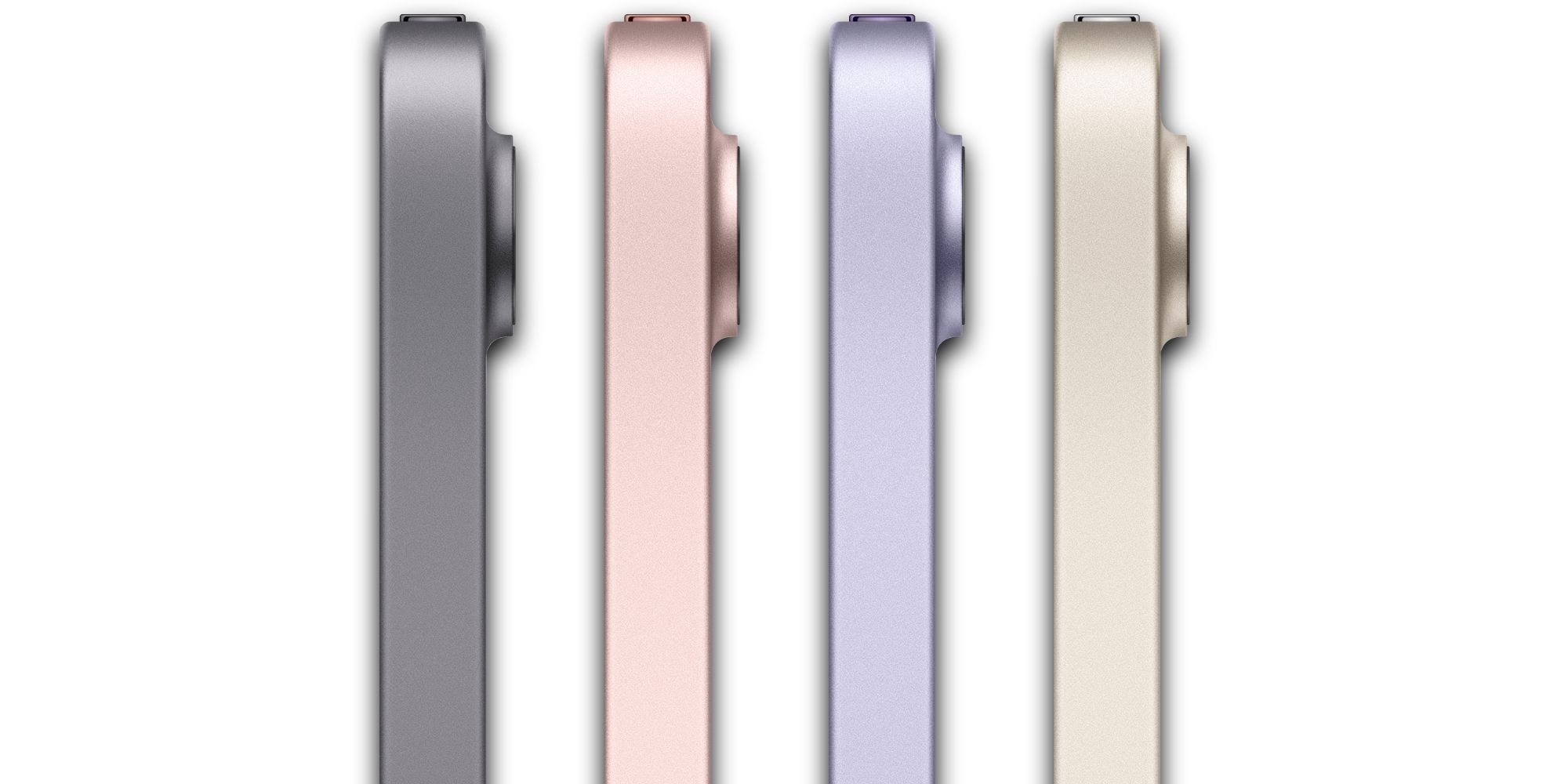 For anyone feeling slightly overwhelmed with the increased color options this generation, here are a few tips on how to pick the best one. Want to keep things as simple as possible? Pick up space gray and call it a day. Space gray on the iPad mini 6 has the classic Apple aesthetic. It's sleek, subdued, and will pair perfectly with other space gray gadgets someone might have (such as a MacBook). Starlight is the next best choice if someone is trying to keep it simple but doesn't like space gray. It's an interesting white/tan hue and the same one found on the iPhone 13. Starlight is a great neutral color that doesn't attract too much attention to itself, though the lighter nature may be more appealing than space gray.
Then there are the more exciting color options. Also similar to the iPhone 13, the iPad mini 6 is available in a gorgeous pink. It's more visually interesting than space gray or starlight, yet it does so without being too boastful or intense. It's a very soothing pink that a lot of people will likely be a fan of. The same is true of the iPad mini 6 in purple. This one's slightly more saturated than pink, though it manages not to go overboard. For anyone who enjoys a nice pastel purple, the purple iPad mini 6 is the go-to choice.
Overall, all of the iPad mini 6 colors serve their own unique purpose. It would have been great to see additional colors like green, blue, and red, but even so, the colors Apple has delivered are all top-notch. Take a look at everything available, pick the color that suits your style the best, and have fun with the new iPad mini.
Next: iPhone 13 & 13 Pro Camera Upgrades Explained
Source: Apple