How Eternals Was Influenced By Denis Villeneuve Movies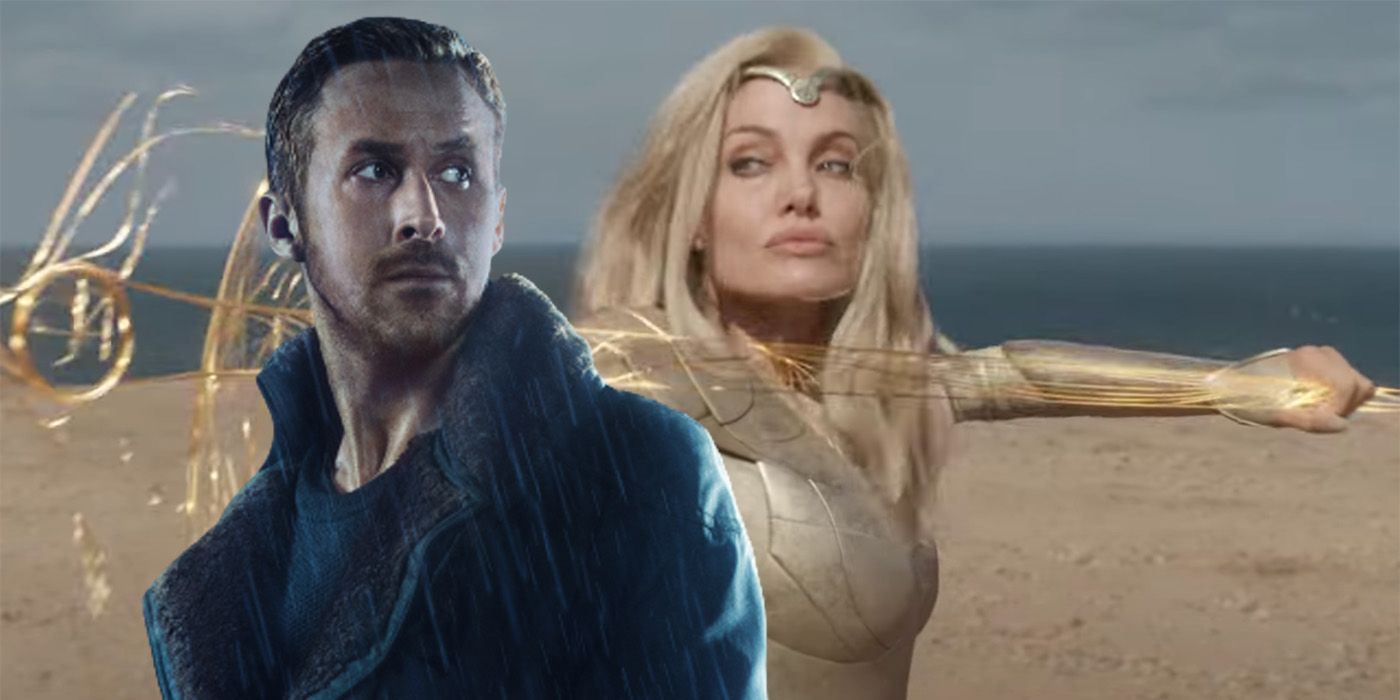 Eternals co-writer/director Chloé Zhao opens up about how the works of Denis Villeneuve inspired her Marvel Cinematic Universe film. The next installment in the comic book franchise is set shortly after the events of Avengers: Endgame as the return of half of the universe's population also brings around the return of the titular group of immortals created by the Celestials to guard the Earth for the past 7,000 years. The group must reunite to protect humanity once again from their evil counterparts the Deviants.
Zhao has assembled an all-star cast for Eternals including Gemma Chan, Richard Madden, Kumail Nanjiani, Lia McHugh, Brian Tyree Henry, Lauren Ridloff, Barry Keoghan, Don Lee, Harish Patel, Kit Harington, Salma Hayek and Angelina Jolie. Development on the film first began in April 2018 when Marvel Studios head Kevin Feige announced it was in the works with Ryan and Kaz Firpo set to script, while Zhao would later be set to direct in September and re-write the screenplay with Patrick Burleigh, all four of whom would ultimately get screenwriting credit while the Firpos were given a "Story by" credit. After wrapping production just ahead of the COVID-19 pandemic, Eternals is finally gearing up to head exclusively to theaters on the heels of Shang-Chi and the Legend of the Ten Rings' record-breaking debut.
Related: What Are The Eternals? Marvel's New Cosmic Movie Team Explained
Zhao and Villeneuve recently spoke with one another for a filmmaker's conversation for Harper's Bazaar. In reflecting on each other's upcoming projects, Zhao explained how all of Villeneuve's English-language projects served as key influences for her work on Eternals. Check out what Zhao shared below:
"When I went to pitch Eternals, I had stills from your films as references. I'm naturally drawn to filmmakers who have a very strong hand in world building. When I watch your films, even though they're of different genres, from Sicario to Arrival to Prisoners and then Blade Runner 2049, you managed to build such visceral worlds I can feel and almost touch."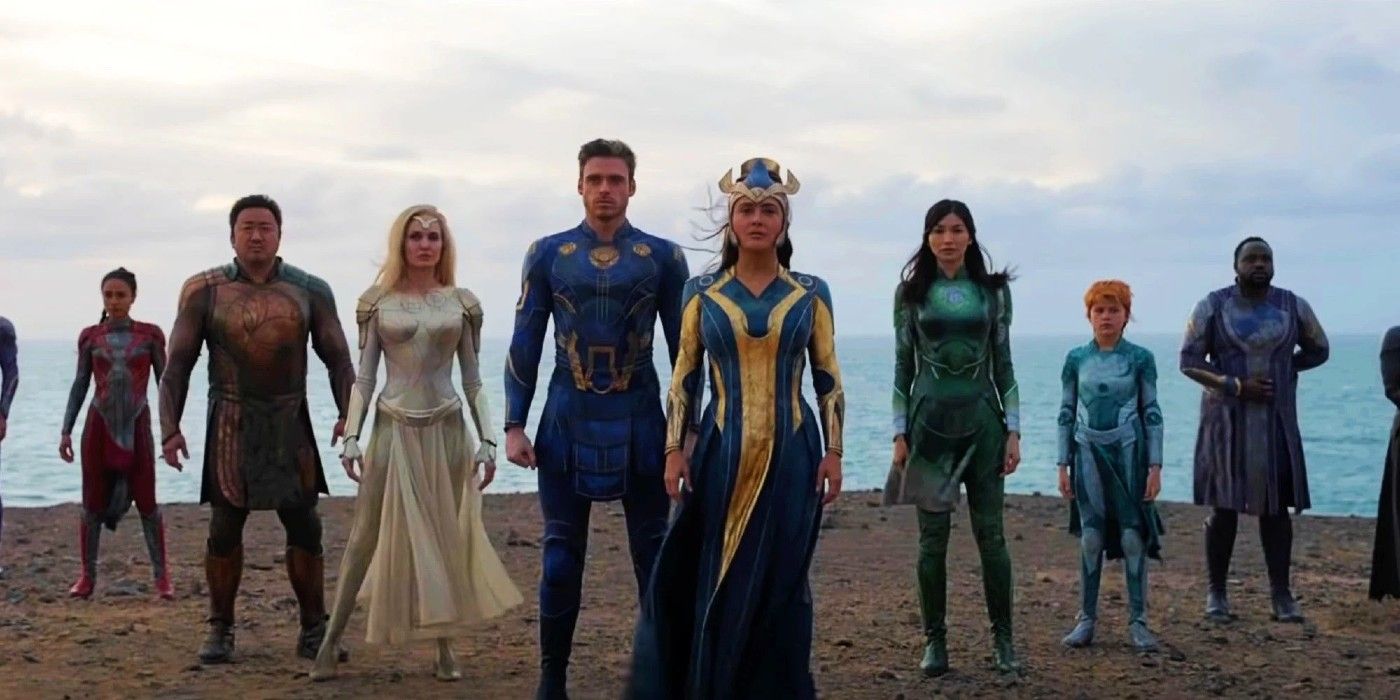 Marvel's Eternals is certainly a property one can't approach with a small-scale outlook given their extensive history in regards to the Earth and humanity's existence as well as their ties to the mysterious Celestials. Though not entirely unheard of, Zhao's acclaimed previous films were more intimate independent films, a far leap from the millennia-spanning scope of Eternals, but her citing of Villeneuve as a key source of inspiration for her MCU debut is certainly a positive one. While Blade Runner 2049 and Arrival certainly carried the appearances of grand-scale productions, the stories told within still retained a more intimate and character-focused approach from Villeneuve.
As evidenced by the images and trailer for Eternals, Zhao has certainly utilized her own unique directorial eye as much as Villeneuve's to create a jaw-dropping film to look at as much as a narratively intriguing one. With many of its plot secrets still being kept close to the chest, it will be interesting to see what Zhao and co. have in store for the next chapter of the MCU. The wait is almost over for its arrival as it is set to hit theaters on November 5.
More: Who Are The Celestials? Marvel's Original Cosmic Beings Explained
Source: Harper's Bazaar