How Zombie Thanos Could Have Overtaken Wakanda | Screen Rant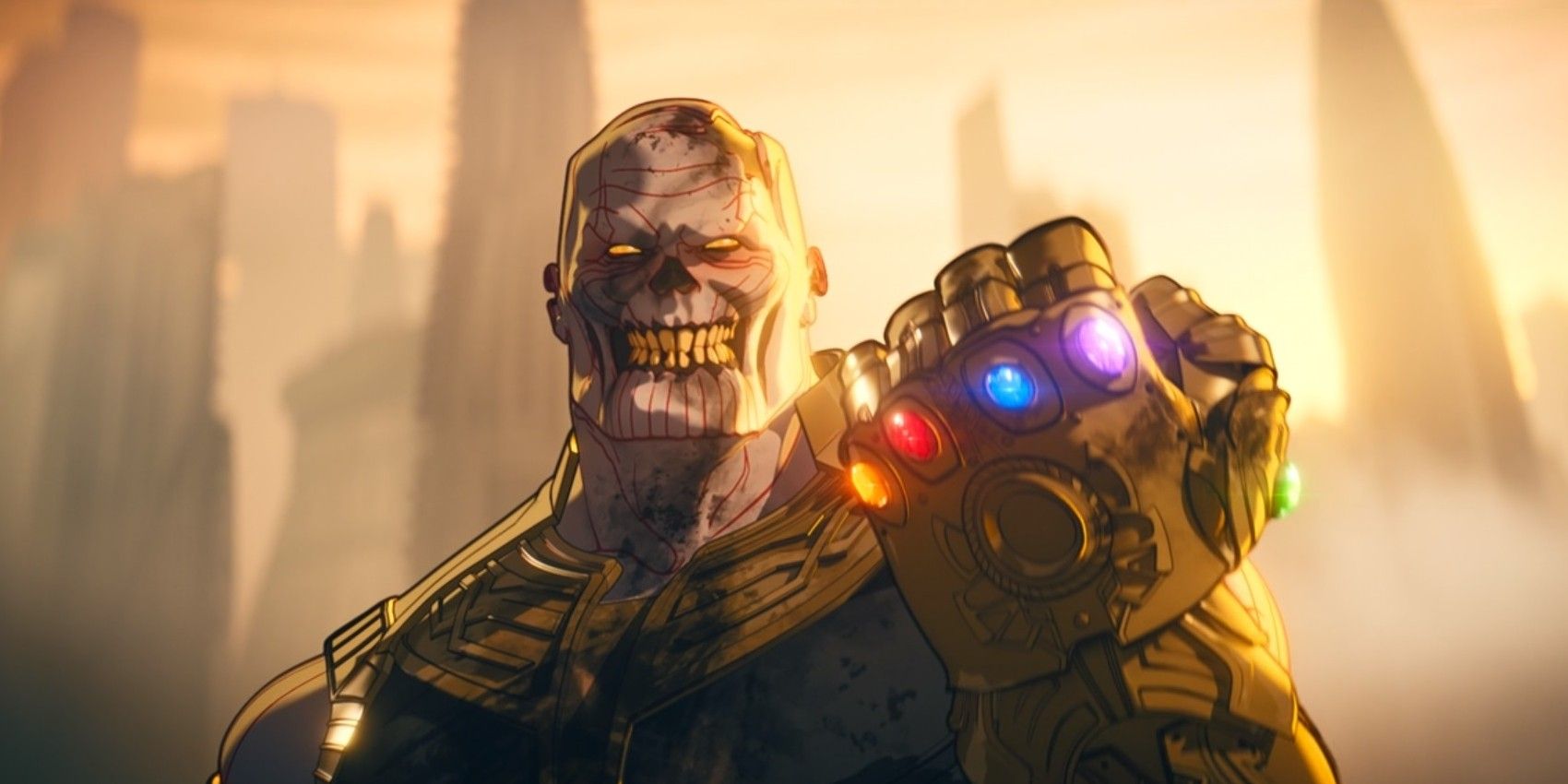 Warning: Contains spoilers for Marvel's What If…? episode 5.
How could zombie Thanos have overtaken Wakanda in Marvel's What If…? episode 5? Each What If…? episode explores an alternate timeline in the MCU and, in episode 5, Janet van Dyne (Michelle Pfeiffer) contracted a zombie virus while trapped in the Quantum Realm. When her husband Hank Pym (Michael Douglas) tried to rescue her, the infection quickly spread to almost everyone on Earth including Thanos (Josh Brolin) when he arrived to fulfill his lifelong mission. The Watcher's (Jeffrey Wright) voiceover implied Thanos still completed his goal despite the zombie outbreak.
Avengers: Infinity War showed Thanos's slow progress claiming each of the Infinity Stones, culminating in a final battle in Wakanda for the mind stone. Thanks to the Wakandans' superior technology and the gathering of the Avengers and other super-powered groups like the Guardians of the Galaxy, Thanos and his army did not have an easy time acquiring the Mind Stone. Yet in What If…? Thanos appeared at Wakanda's borders and presumably conquered the nation with ease.
Related: The Time Stone Explains How Zombie Thanos Got Infected
The strength of the organized resistance Thanos faced in Avengers: Infinity War was missing in episode 5 of What If…? By the end of the episode, the only non-infected heroes still confirmed alive were Spider-Man (Hudson Thames), Black Panther (Chadwick Boseman), and Ant-Man (Paul Rudd). Of the three, only Spider-Man was at full strength. Black Panther had lost a leg and Ant-Man lost his entire body, being only a disembodied head it a jar. The trio was on the way to Wakanda to supposedly find a cure, but zombie Thanos arrived before they could do so. Since Thanos was still successful when facing the combined strength of the Avengers and other powerful heroes, Wakanda would not stand a chance without them.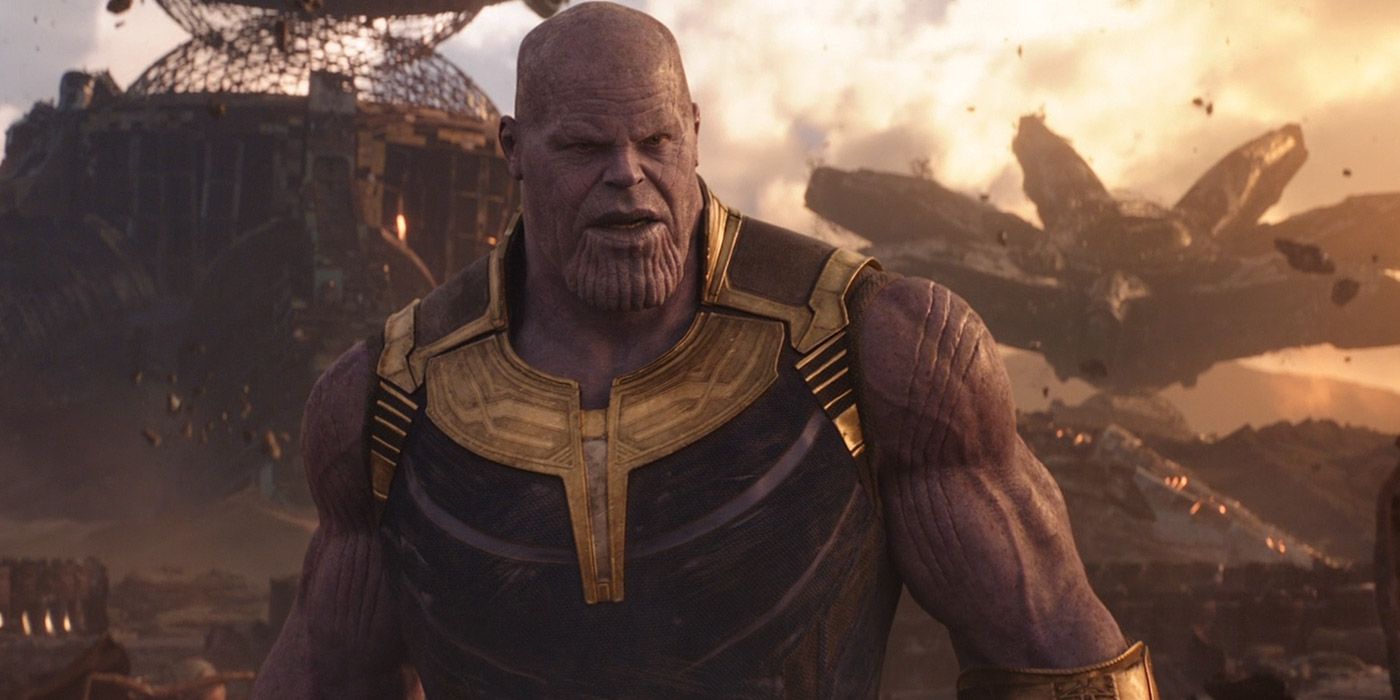 MCU zombies retained any powers or weapons they possessed before infection, which allowed zombie Thanos to still be able to use the Infinity Gauntlet. Zombie versions of the characters were generally less powerful, having reduced speed and accuracy, but they made up for these shortcomings with endless stamina and an inability to feel pain. The Gauntlet, combined with the zombies' near-unstoppable nature, gave zombie Thanos a huge advantage. Yet, unanswered worldbuilding questions made this takeover a bit less believable.
It is unclear if Thanos still wanted to halve the population after becoming a zombie. Characters like Captain America (Josh Keaton) and Iron Man (Mick Wingert) did not seem able to differentiate between friend and foe after they turned, but Scarlet Witch still mourned Vision's (Paul Bettany) death. So whether or not MCU zombies retained any critical thinking skills remained ambiguous throughout the episode. Thanos and his army seemed to be targeting Wakanda because the Mind Stone was there, but they could have just been sensing a large potential food source since it was the last uninfected place on Earth. It's unknown whether the MCU zombies could sense that through Wakanda's force field, but their determination to invade the country seemed too focused for a mindless undead army. Even if they broke through the barrier and destroyed Wakanda, it's less likely that Thanos would still want to collect the Mind Stone and enact his plan.
Episode 5 of What If…? ended with zombie Thanos arriving at Wakanda to presumably steal the Mind Stone and complete his mission. Since most of the heroes had been infected by the time Thanos arrived, he did not meet much resistance on his quest. Why exactly Thanos was still determined to complete his plan, despite becoming a zombie himself, was never addressed. Hopefully zombies will have a chance to return to the MCU someday to answer some of these lingering questions.
Next: How Marvel's Zombie Avengers Still Have Powers
Marvel's What If...? releases new episodes Wednesdays on Disney+