James Gunn Shares Photo of His Adorable New Knitted Groot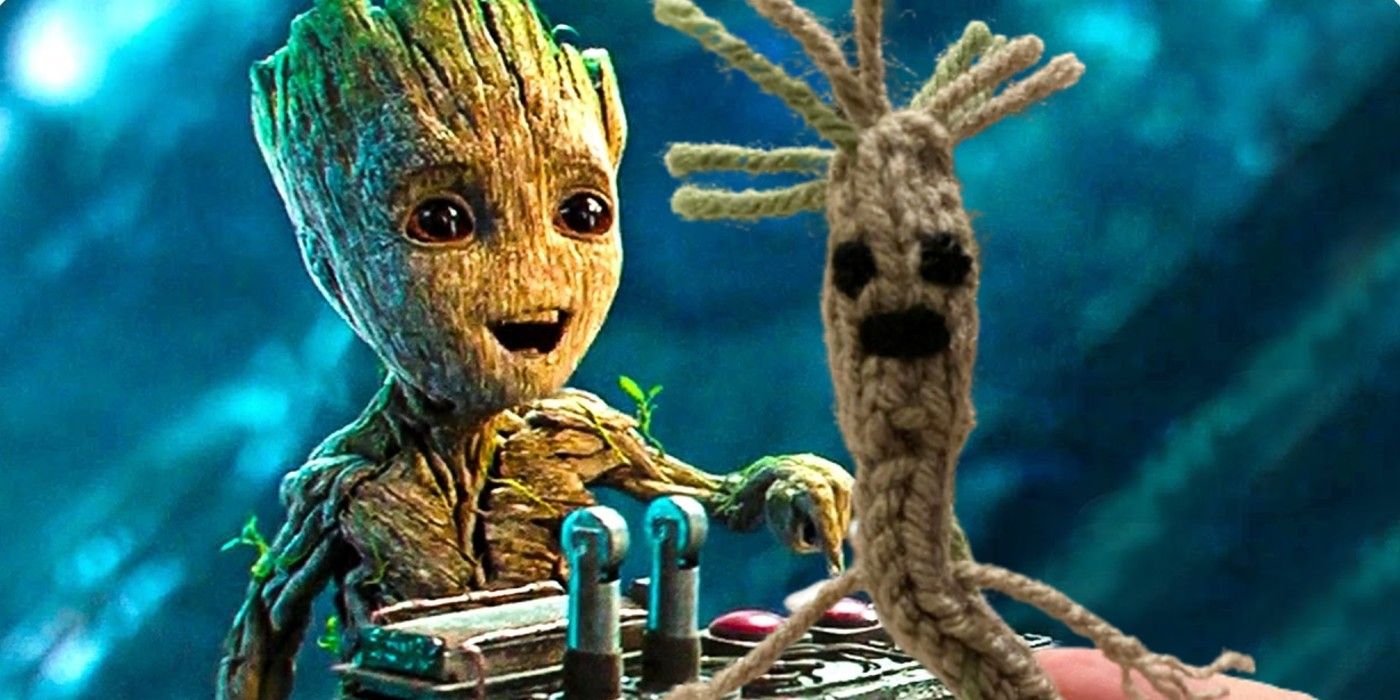 James Gunn has posted a photo to Instagram, showing off his adorable knitted version of the fan-favorite character, Groot. The Guardians of the Galaxy 3 director has had a strong year so far following the success of his newest comic-book adaptation, The Suicide Squad, that released to rave reviews. More than a month on from its release, The Suicide Squad still sits at a very impressive 91% on Rotten Tomatoes, maintaining it's certified fresh rating. However, Gunn's Marvel Cinematic Universe debut Guardians of the Galaxy still remains his highest-rated directorial credit, sitting just ahead at 92%.
Gunn's next venture, Guardians of the Galaxy 3, is currently in pre-production after a number of delays and will see the return of everyone's favorite gang of intergalactic misfits. Chris Pratt, Zoe Saldana, Dave Bautista, Karen Gillan and Pom Klementieff will all be returning, alongside both Bradley Cooper and Vin Diesel who will be back to voice Rocket Racoon and Groot, respectively. Gunn recently confirmed that he had begun story-boarding Guardians 3, after previously teasing that both the soundtrack and script for the film were complete. Guardians of the Galaxy 3 will act as the concluding installment of the ever-popular MCU trilogy, however, little is known about the plot at this time.
Related: How The Suicide Squad Lets James Gunn Be Himself (But The MCU Doesn't)
Now, Gunn has posted an adorable photo to Instagram, showing fans his little knitted version of Groot. Gunn shared that it was actually a sweet gift from his brother-in-law who had made it for him while they were playing the video game, Mafia. Check out Gunn's post below:
Click here to view original post
No stranger to social media, Gunn's post was a welcomed nod to the Guardians franchise, and as such, fans shared mixed feelings about this new version of Groot, with some hailing it "terrifying". Groot has had a number of different iterations throughout the MCU following the events of the first Guardians of The Galaxy film that saw him sacrifice himself to protect the Guardians. From this, Groot began again as a sapling who then, over the course of Guardians of the Galaxy 2 and both Avengers: Infinity War and Avengers: Endgame, grew from the much-loved Baby Groot into the angsty-adolescent Teenage Groot.
While Knitted Groot is not likely to be a new look that viewers can expect the loveable tree creature to be sporting in the upcoming release, Gunn did in fact confirm that audiences have seen the last of 'Adult Groot', at least for now. With the release of Guardians of the Galaxy 3 still a long way off, fans do not have long to wait until Peter Quill and the gang make their next MCU appearance, as many of the cast are set to star alongside Chris Hemsworth's Thor in Taika Waititi's Thor: Love and Thunder, which is slated for release next year. Rumors have since begun to circulate that Diesel could actually be stepping out of the recording booth for this film, as Groot could potentially take on a human form for a portion of the movie. Gunn is incredibly active on social media and so while audiences will have to wait and see what the future holds for Groot, it's likely there will be plenty of updates and teases along the way, as production for Guardians of the Galaxy 3 gets into full swing.
Next: James Gunn Should Return To Horror After Guardians Of The Galaxy 3
Source: James Gunn/Instagram