Kai Martinez Interview: Encanto | Screen Rant
Disney is ambitious and familiar all at once in Encanto, which opens in theater on November 24. The newest animated adventure has the Madrigal family and their magical home at its heart, meaning the creative team has their work cut out for them to make each character feel unique and translate the magic realism tropes of Latin American literature for global audiences.
In the town of Encanto, hidden in the mountains of Colombia, each child of the Madrigal family is gifted a special power by the casita they live in. The only member who never received one is Mirabel (Stephanie Beatriz, In The Heights), who has spent her time since trying to bolster her loved ones despite feeling inadequate in comparison. But when she learns their home and magic is in danger, it is up to her to keep things together.
Related: Encanto Image Teases Disney's New Musical With Lin-Manuel Miranda Songs
Animation reference consultant Kai Martinez spoke to Screen Rant about the experience of watching her dance movements become part of Encanto's characters, as well as which characters she feels most connected to.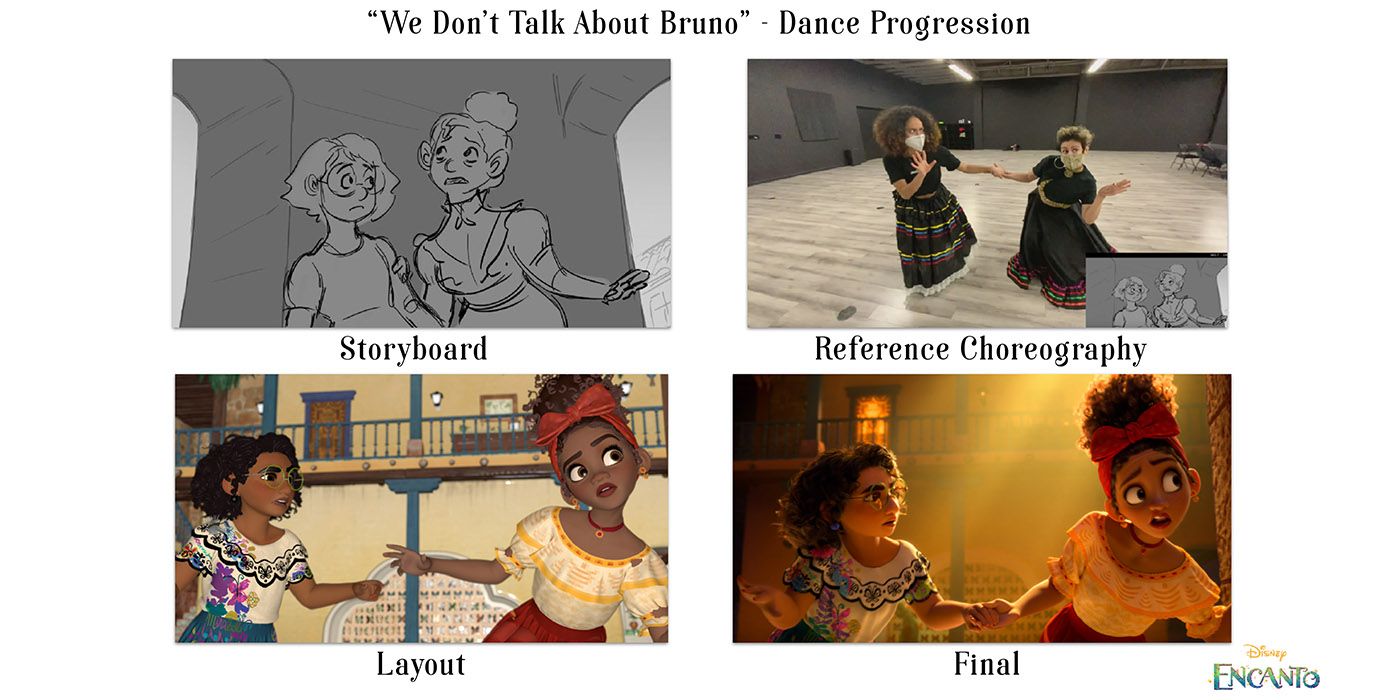 Screen Rant: I believe this is your first time working on an animated project in this capacity. What was that like to see your work being translated onto the screen?
Kai Martinez: This process was incredible. Every step of the way got more and more and more like, "Wow!" My mind was blown every time.

Initially, we saw the storyboard layout, so we saw this world that we were creating in. Then we got to just play and create and do what we do. We would film the references, send them back to the animation team, and then be able to work with the animators very closely. That was a privilege too, because I got to see how it went from the storyboard, to the layout, to our reference to the animation, and then back to taking notes. I got to see the whole journey, and it was so nice.

Also, I learned so much about the animation process and how our worlds are similar. You would never think that. It's a digital medium and a live-action medium. What could we possibly have in common?
Even though there is a central character in Mirabel, there is such a large scale there. There are so many relationships and different characters to factor in. How do you incorporate so many competing personalities and storylines?
Kai Martinez: It forced us to really dive into each character. We had the images of each of our characters; each power and what they look like and what they dress like. We took all of that into consideration when creating the dance for them and the movement for them.

As we continued to move on, on top of having the amazing storytelling of Lin-Manuel Miranda - and he gave us so much - and the conversations with the directors, we had so much information about these characters: what they were doing, what their intentions were, and how they would approach a situation. For example, in "We Don't Talk About Bruno," we knew how each character would approach their interactions with Bruno and what happened with their interactions.

For us, it forced us to really dive deep into each character and pull out something unique for each one of them.
Encanto discusses the diversity within the Latinx community, which is very important to me as Latina. There's often so much that gets overlooked in terms of even racial diversity. What does it mean to you to be able to work on a project that is trying to be authentic?
Kai Martinez: It meant everything. I literally see the familia Madrigal, and that is my family as well. I have all shades, colors, sizes, everything in my family as well.

And we were also able to hire Colombian dancers from different parts of Colombia that are racially diverse, as well as you know other Latinx dancers from places like Cuba and Puerto Rico. We had a variety of cast and, when we all saw this, it really touched our heart because we see everybody. And that is very unique.

As a Latina, this was a film that has me like, "Wow, I would have wanted to see this when I was growing up." And so, to be a part of something that future generations are going to be able to say, "Look, that's my tio. That's my cousin. It looks like them." That is so big and important, and it means everything.
Another thing that's so much fun to get to see on screen is magic realism. How much did you already know about magic realism, and was there anything you learned during this process?
Kai Martinez: I was introduced to magical realism in high school English class, like many of us. I was always interested in it because my mother's maiden name is Márquez; my last name is Kai Martinez Márquez. I was always like, "That's so cool. [Author Gabriel García Márquez] is Colombian, and we have the same last name."

He pioneered this writing style, and I have the book 100 Years of Solitude and Love In Time of Cholera. So, I've been exposed to it, but it was always like, "Oh, this is cool." To now see it presented on a platform Disney for new generations to be exposed to in a way that is digestible, that is exciting that is colorful - I think it's something we can all be proud of.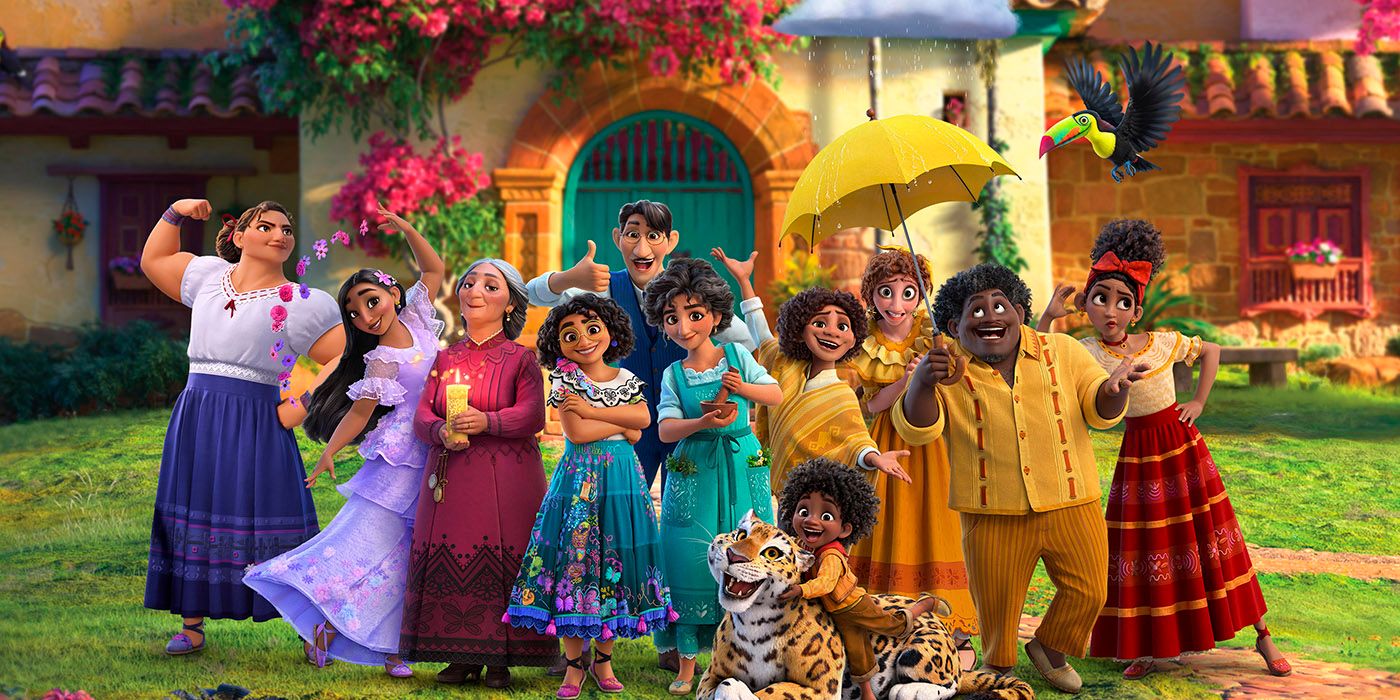 I love how each member of the family, especially the sisters, feels like they owe something specific to that family and are struggling with what their role is. How do those respective character arcs influence your personal work with them?
Kai Martinez: I think it's something we can all relate to. I think it's something that's part of the family, whether Latina or not. We all have family dynamics.

Specifically in the Latin community and the Colombian community, family is everything, and I've had that as well. I chose a path as a dancer and entertainer, and that wasn't quite the conventional dream that my parents had for me initially. I went to college, I got my degree, and all that. And then once I did, I was like, "I think I want to be a dancer."

I struggled with that for a while, because I wanted to make my family proud, and I was questioning it. I moved to L.A. from New York by myself, but is this something that I want? Am I doing the right thing? Am I am doing the right thing for my family to make them proud?

Then to get a project like this, that does not only bring my dance world but also brings my Colombian culture together? It has been truly an honor because I feel that it was worth it. I feel that all those things were worth it; sticking to my dreams and sticking to who I am. It was worth it.
Speaking of dance, every character obviously has a different type of movement or style in them. Is there any character in Encanto whose dance style or movement you feel closest to?
Kai Martinez: Oh, yeah, Isabela is the way I personally move. She's very fluid, and very [musical trill] "Aahh..." That' more personal to me, so I loved playing her character. Dolores is also very fun because I love hitting musicality. Being able to play with that was really cool.

Mirabel for me was the biggest challenge, I would say because she's quirky. She's a little clumsy; she's not perfect. And as dancers, we are usually very aware of our bodies, so we're not going to trip and fall over nothing. To play her and make her quirkiness come across as human and not choreographed was a bit of a challenge for all of us.
More: Every Movie Releasing in Fall 2021 (And Where To Watch Them)