Kim Kardashian's Met Gala Look Likened To The Sims' Death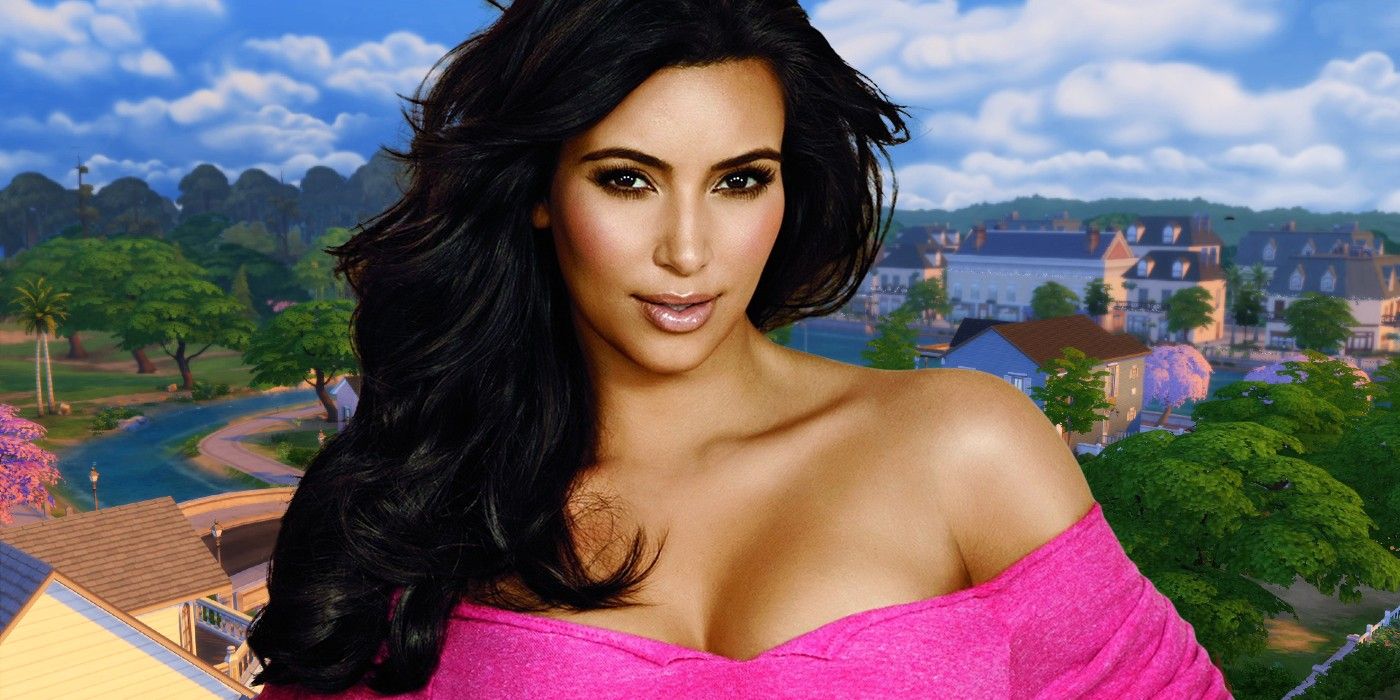 Kim Kardashian of Keeping Up With The Kardashians fame arrived at the 2021 Met Gala in an outfit that has resulted in many likening her to The Sims' Death. The Met Gala is known as the setting for some of fashion's more outlandish looks, with over-the-top accessories and outfits being the norm. But despite being an event where celebrities can truly push the boat out and express themselves in the most bombastic of ways, these outfits seldom evoke that of The Sims' Grim Reaper, of all things.
Since the start of the millennium, gamers have had the chance to take control of their own families and neighborhoods thanks to The Sims. A spin-off of Sim City, The Sims became incredibly popular with gamers thanks to its various money cheats, eclectic range of career paths, and endless romancing options. However, despite many advances in The Sims over the years, and more outfits becoming readily available to players to dress their characters up in, the games have never really been a source of style inspiration for the real world.
Related: Twelve Minutes Apartment Remade In The Sims
And yet, despite this, there is something about KUWTK's Kim Kardashian's latest Met Gala look that seems somewhat familiar to many The Sims fans. In a tweet from habitbells, the user compares Kim's completely black Met Gala outfit (which also covers up the star's face) to Death turning up to collect a body in The Sims. The all-black ensemble juxtaposed against the color of others in the room, be it at the Met Gala or in The Sims' Pleasantview neighborhood, is definitely one that catches everyone's attention, even if not for the right reasons.
Admittedly, dressing up as The Sims' Death was probably not the exact look that Kim Kardashian was going for at her most recent Met Gala outing. It is, however, incredibly amusing to see her outfit side-by-side with the Grim Reaper. Along with Death, Kim has also been compared to a dementor from the Harry Potter series and Peter Pan's shadow.
While Kim may not have got the reactions that she was anticipating for her outfit at the 2021 Met Gala, she has certainly raised a smile amongst all The Sims fans. Perhaps a future expansion pack for the game will allow players to embrace some part of the Kardashian lifestyle as well, thus completing this unexpected crossover. Maxis and EA are yet to announce The Sims 5, however, there have long been calls for another game in the series – whether or not it ultimately comes with a Keeping Up With The Kardashians twist remains to be seen.
Next: The Sims 4 Spa Day Game Pack Refresh Has Leaked [UPDATED]
The Sims 4 is available now for PC, PlayStation 4, and Xbox One.
Source: habitbells/Twitter