Locke & Key Season 2 Trailer Teases Evil New Key | Screen Rant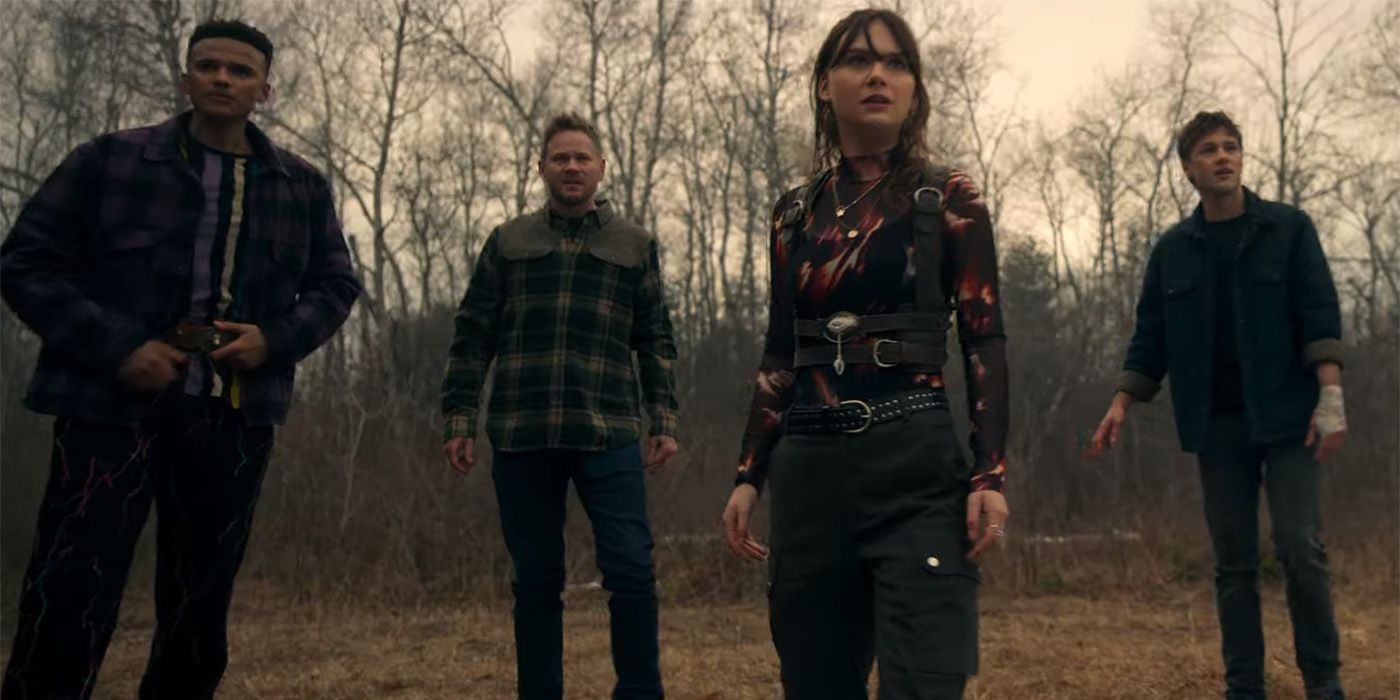 Netflix unveils the first trailer for Locke & Key season 2 teasing the next step in Dodge's evil plan including the creation of an ominous new key. The supernatural fantasy series is based on Joe Hill and Gabriel Rodriguez's comic books of the same name and co-developed by co-showrunners Carlton Cuse and Meredith Averill. The story centers on the Locke family as they from Seattle to Matheson, Massachusetts following the murder of patriarch Rendell, though discover their new house to hold mysterious keys that unlock mystical doors and powers, which are being hunted by a demonic entity.
Development on Locke & Key season 2 got underway ahead of season 1's premiere in early 2020 as the writers room began working on scripts for the next chapter should Netflix give the greenlight. Nearly a month after it premiered to generally positive reviews from critics and audiences, the streamer would renew the series for season 2 and would double down on their faith in the series with a season 3 renewal in December 2020, nearly a full year ahead of its return. While production is currently underway on season 3, Netflix is gearing up to terrifying audiences once again with Locke & Key season 2.
Related: Locke & Key Had A Cameo For Tom Savini: His Role Explained
With just over a month remaining until its arrival, Netflix has unveiled the first trailer for Locke & Key season 2. The video sees Dodge still disguising herself as Gabe and continuing the next part of her destructive plans, including creating an evil-looking new key. Check out the exciting teaser below:
Click here to watch the teaser
Locke & Key season 1 was filled with a number of exciting twists and turns that kept audiences guessing and the first trailer for season 2 looks to be another mystery-filled chapter for the series. Eagle-eyed comic book fans will certainly find themselves intrigued by the video as it introduces a new key to the series' lineup, though exactly which key is currently unknown. Based on its appearance, the new key looks akin to that of the Grindhouse/Bitey Key from the source material, which could turn any door into a giant mouth that consumes someone.
With Dodge's plans of world domination certainly requiring some deaths along the way, it would make sense for her to create the Grindhouse Key for Locke & Key season 2. Given season 1 took some liberties with the source material and largely left the origins of the keys unknown, it will be interesting to see if the next chapter of the series will further explore these origins to explain how Gabe/Dodge is able to create a new key or if a new origin will be given separate from the comics. Only time will tell when Locke & Key season 2 premieres on Netflix on October 22.
More: What To Expect From Netflix's Locke & Key Season 2
Source: Netflix