Loki's Sylvie Actress Wants To Team Up With Scarlet Witch In MCU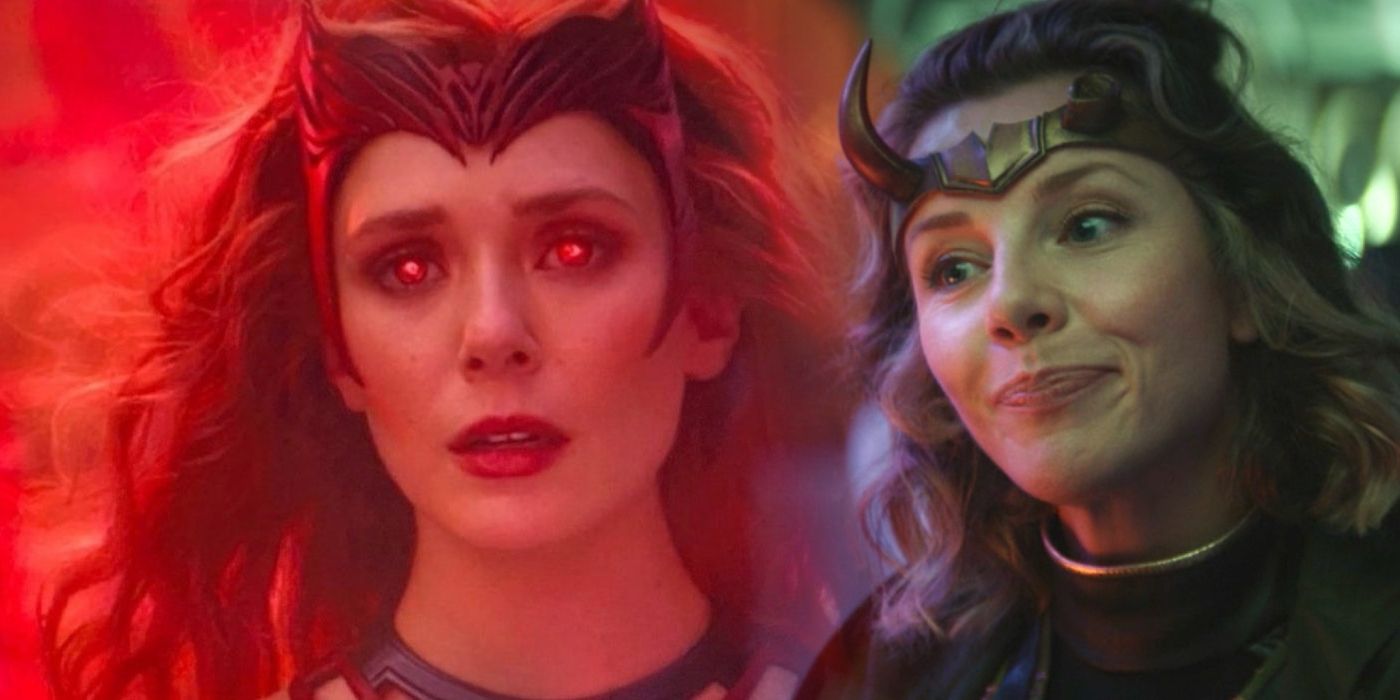 Loki's Sophia Di Martino has revealed that she would like to see a team-up between her character, Sylvie, and Wanda Maximoff (Elizabeth Olsen), otherwise known as the Scarlet Witch, within the Marvel Cinematic Universe. Di Martino made her MCU debut earlier this year when she starred in Marvel's most recent Disney+ series, Loki. The series ultimately saw Loki and Sylvie journey to the citadel at the end of time in order to discover the true identity of the Time Keepers, only to find that He Who Remains (Jonathan Majors) was at the very center of it all.
Marvel's Disney+ series have brought several new and exciting characters into the MCU, like Sylvie, as well as provided audiences with the opportunity to learn more about some of their already established characters. WandaVision gave fans a greater insight into Wanda Maximoff and illustrated her journey to becoming the incredibly powerful Scarlet Witch. Marvel previously confirmed that these new Marvel series would be integral to the wider MCU timeline and would tie directly into the films, and this led to many fans wondering if this ultimately meant that characters within these shows could meet up, or even team up, in the future.
Related: How Powerful Is Kang The Conqueror Compared To The MCU's Thanos?
Now, it seems that Sylvie herself would also like to see this play out in the MCU. Speaking to Heat magazine (Via @DrStrangeUpdate), Di Martino was asked, "Which Marvel superhero would you like to team Sylvie up with?" Di Martino responded that a team-up between Wanda and Sylvie could be "pretty cool," before noting, however, that it "could go either way." Check out Di Martino's full quote below.
"People seem to want to see her with Wanda and I think that would be pretty cool as well. Sylvie and Wanda. Could go either way."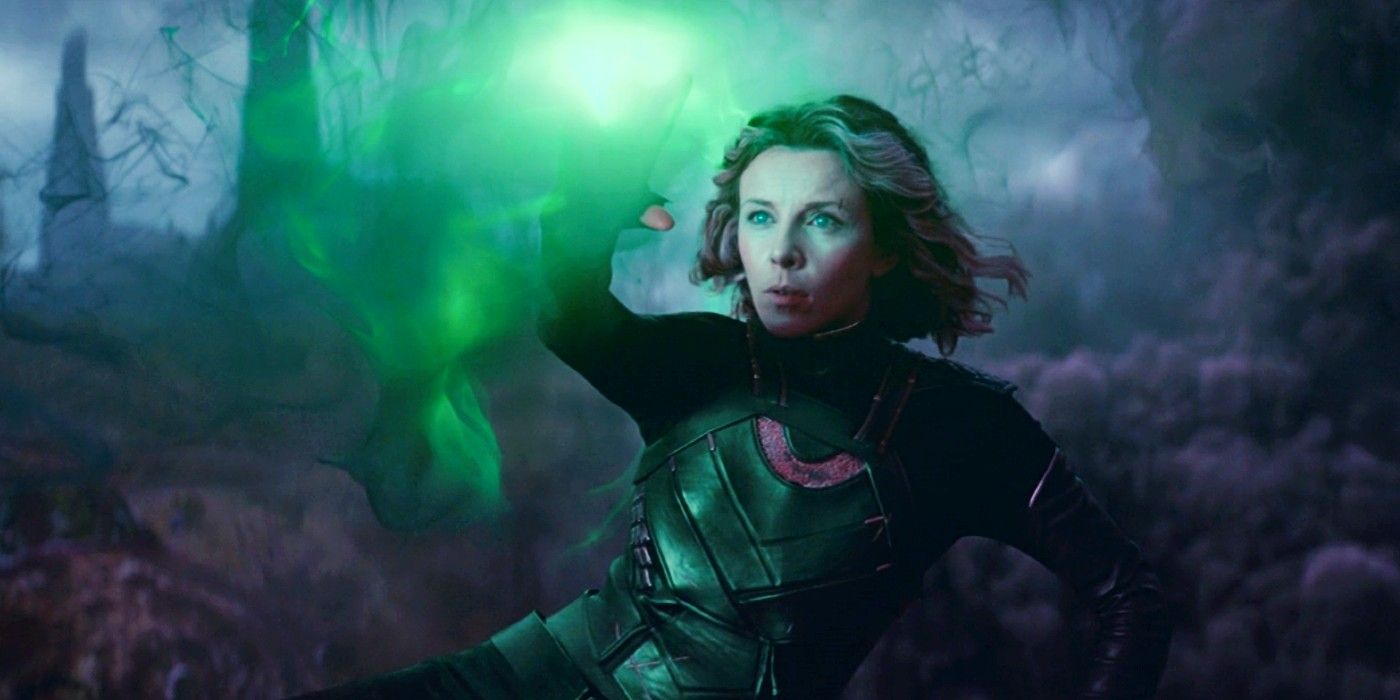 Sylvie was arguably one of the more powerful Loki variants, with many questioning if her powers could actually surpass those of Tom Hiddleston's Loki. Sylvie's powers mainly center around enchantment and illusion, which are somewhat reminiscent of what audiences have seen Wanda perform in the past with her powers of telekinesis and neurological manipulation (to name just a few). The two are certainly comparable in terms of the power they present, and it would be incredibly interesting to see a team-up between the two of them. However, as Di Martino notes, a team-up may not necessarily be the circumstance audiences find these two characters in, in which case a battle between the two could equally be something to behold.
While Di Martino has stated that she would love to play Sylvie again, her next appearance within the Marvel Cinematic Universe is yet to be confirmed. While it is likely she will appear in the upcoming second season of Loki, no official announcements have been made yet. Marvel is no stranger to crossing over unexpected characters, as fans recently saw with the appearance of Doctor Strange's Wong in Shang Chi and the Legend of The Ten Rings. With the concept of the multiverse really starting to become a central theme within Phase Four, and with rumors swirling that Sylvie could appear within Doctor Strange in the Multiverse of Madness, it is possible that fans will be seeing more of Sylvie before the release of Loki's second season, and perhaps even alongside Wanda, if the rumors turn out to be true.
Next: Where Loki Season 2 Will Fit Into The MCU Timeline
Source: @DrStrangeUpdate/Twitter