Michelle Pfeiffer's Catwoman Stars in Stunning Batman '89 Cover Art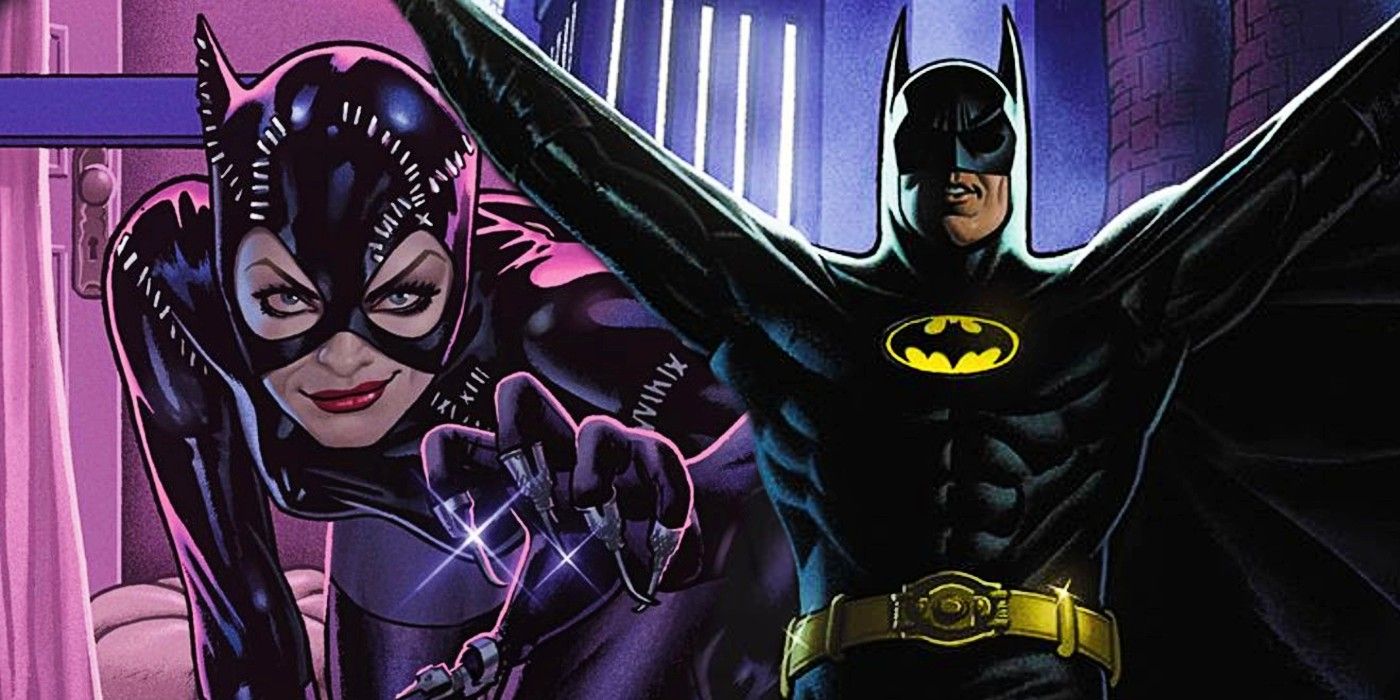 Warning: includes a preview for Batman '89 #5!
Michelle Pfeiffer's Catwoman is front and center in stunning new Batman '89 #5 cover art courtesy of Joe Quinones. Pfeiffer's Selina Kyle made her comic debut in issue #2 where she was seen clawing away at a set of fake Batmen. This marks Batman and Catwoman's first reunion since the events of 1992's Batman Returns. It's an exciting time to be a fan of the Burtonverse considering all the nostalgia DC's new revival series is providing devotees.
Since the series began, Gotham City has seen a slew of Batman imitators who have been using Batman's disguise as a way of masking their own identities. Meanwhile, Batman is in some serious trouble after an altercation with police ends with the shooting of an innocent bystander. Bruce realizes the unnecessary damage he caused by simply showing up and that if he wasn't there nothing would've happened. A big reckoning seems to be coming for Batman as he will be forced to rethink his ways.
Related: Batman's New Masked Villain, ABYSS, Revealed By DC
Further complicating things, as all of Gotham goes crazy over everything that's happening, Catwoman mischievously toys with Batman. DC Comics has released the solicitation info and cover art for Batman '89 #5 by Sam Hamm and Joe Quinones. The cover features Selina Kyle in her Catwoman attire, crawling towards Batman who stands outside her window. It seems that Batman is set to pay Catwoman a visit: but is it for pleasure or for business? Knowing how serious Batman is, it's more than likely that his appearance is in regards to a case he's working on. Take a look at the cover and solicitation beliow: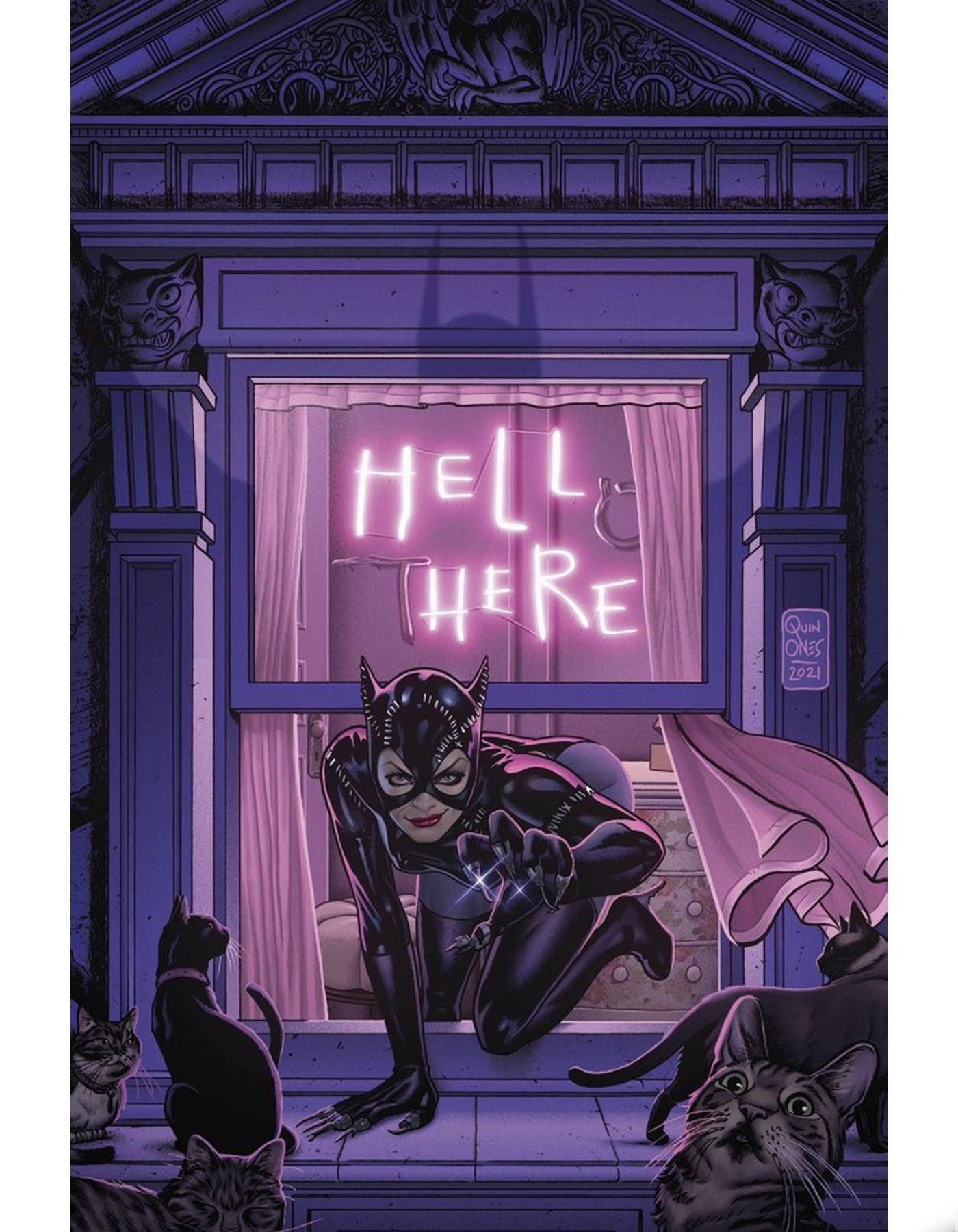 BATMAN '89 #5
WRITTEN BY SAM HAMM
ART AND COVER BY JOE QUINONES
VARIANT COVER BY ADAM HUGHES
$3.99 US | 32 PAGES | 5 OF 6 | $4.99 US VARIANT (CARD STOCK)
ON SALE 12/14/2
Harvey Dent enacts his plans for Gotham! He'll overthrow the Batman and assume his rightful place as its guardian. As Batman works to stop his friend Harvey, he finds himself vastly outnumbered by the forces at Harvey's disposal. He'll need to turn to some unlikely allies if he's going to turn the tide in his favor to protect his city and save his friend!
Catwoman's apartment, from the outside, seems quite grand and very appealing with its neon glow. Behind the fully suited-up Catwoman is a neon pink sign that should read "hello there," but actually reads "hell here." It contrasts the appealing nature of Selina's welcoming, glowing purple-pink room, teasing her double-sided nature. The solicitation also hints that Batman will have to turn to some surprise allies in order to defeat his friend Harvey Dent, who has launched plans to overthrow Batman and be the savior that he believes Gotham deserves.
Catwoman is likely one of those "unlikely allies" that Batman will call on. It's great to see Michelle Pfeiffer's Catwoman playing a big part in Batman '89 as she joins the many familiar faces who helped define the Burtonverse. Perhaps a Batman-Catwoman team-up against Two-Face could've happened in live-action if plans went ahead for Tim Burton's version of Batman Forever. Nevertheless, it's some consolation that it's at least happening in comic form. Batman '89 #5 will be available in comic book stores and on digital platforms on December 14.
Next: Batman & Superman's New Fortress of the Knight Base is a Terrible Idea